Switch it, Swap it, & Most of all keep having fun. 
full fitness experiences all under one roof
+ 70 HIGH PERFORMANCE CLASSES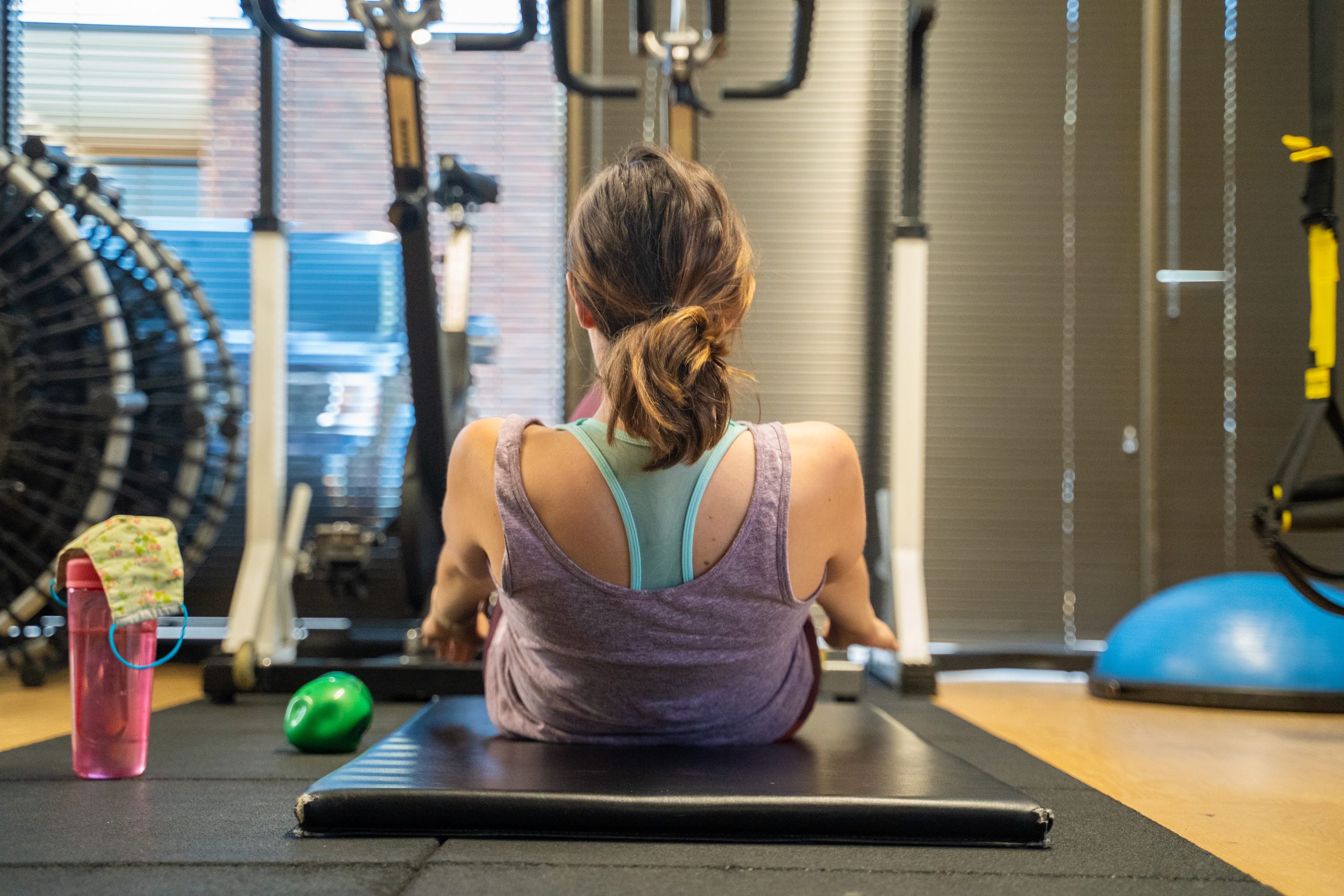 GYM 101
We designed this 6 week beginners group fitness workshop to introduce you to the variety of exercises we offer. Our trained professionals will support you every step of the way and show you that YES YOU CAN!!!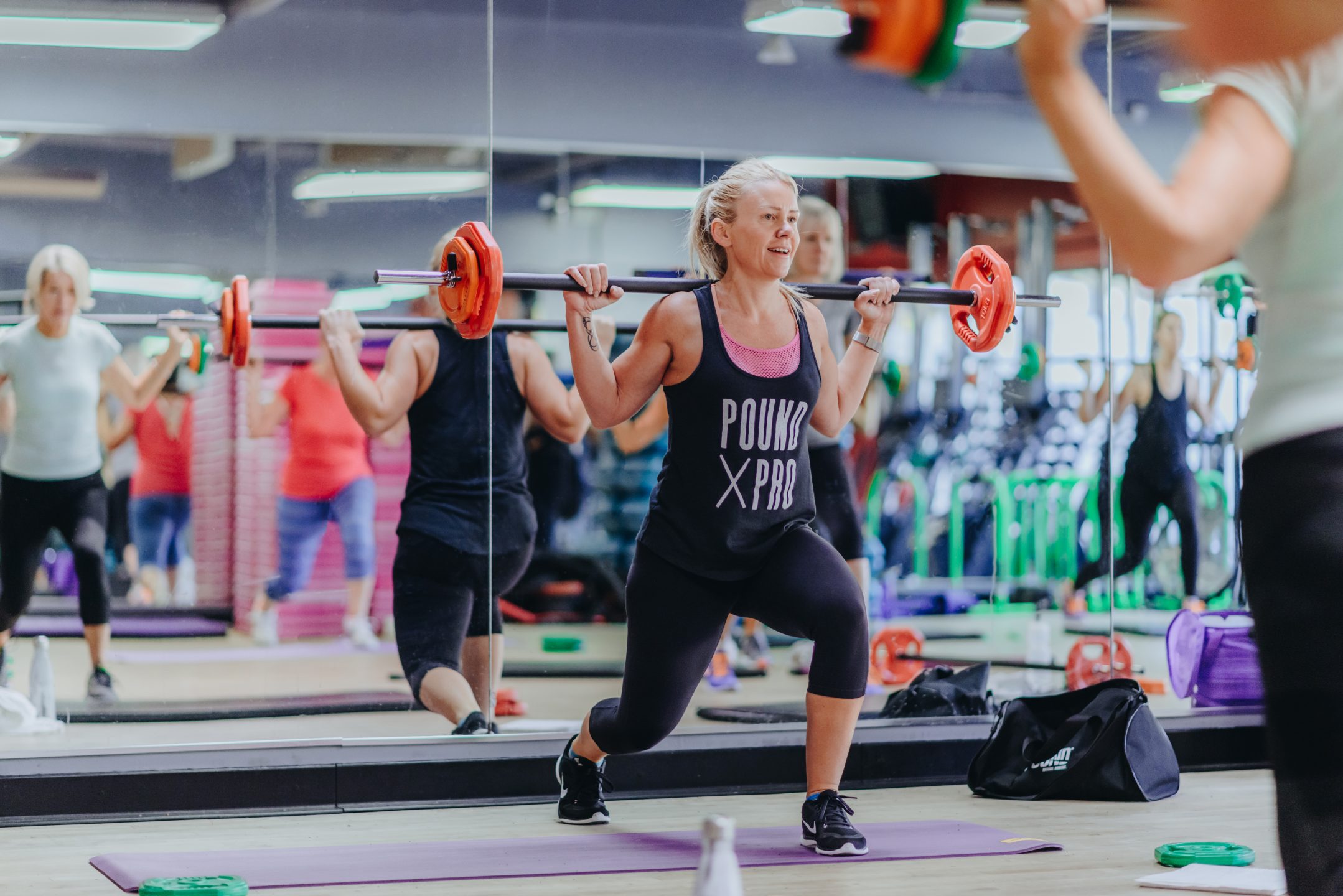 Pound and Pour
Channel your inner rockstar with this full-body cardio-jam session inspired by the infectious, energizing, and sweat-dripping fun of playing the drums. Please bring a mat.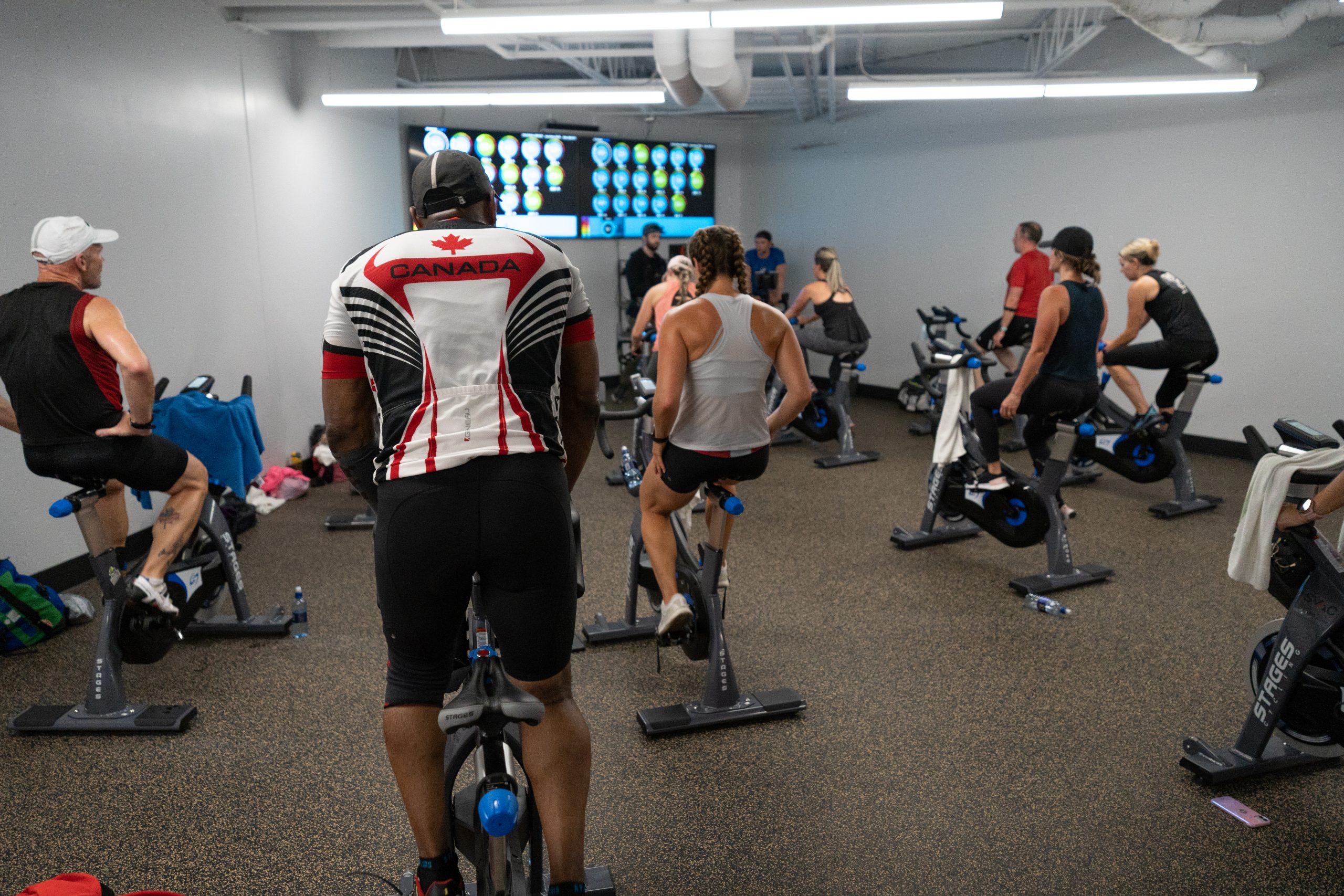 sPIN & sTRENGTH
Feeling stronger and leaner has never been more achievable! This class is designed specifically to strengthen muscles, improve cardio and blast away body fat. Suitable for all fitness levels.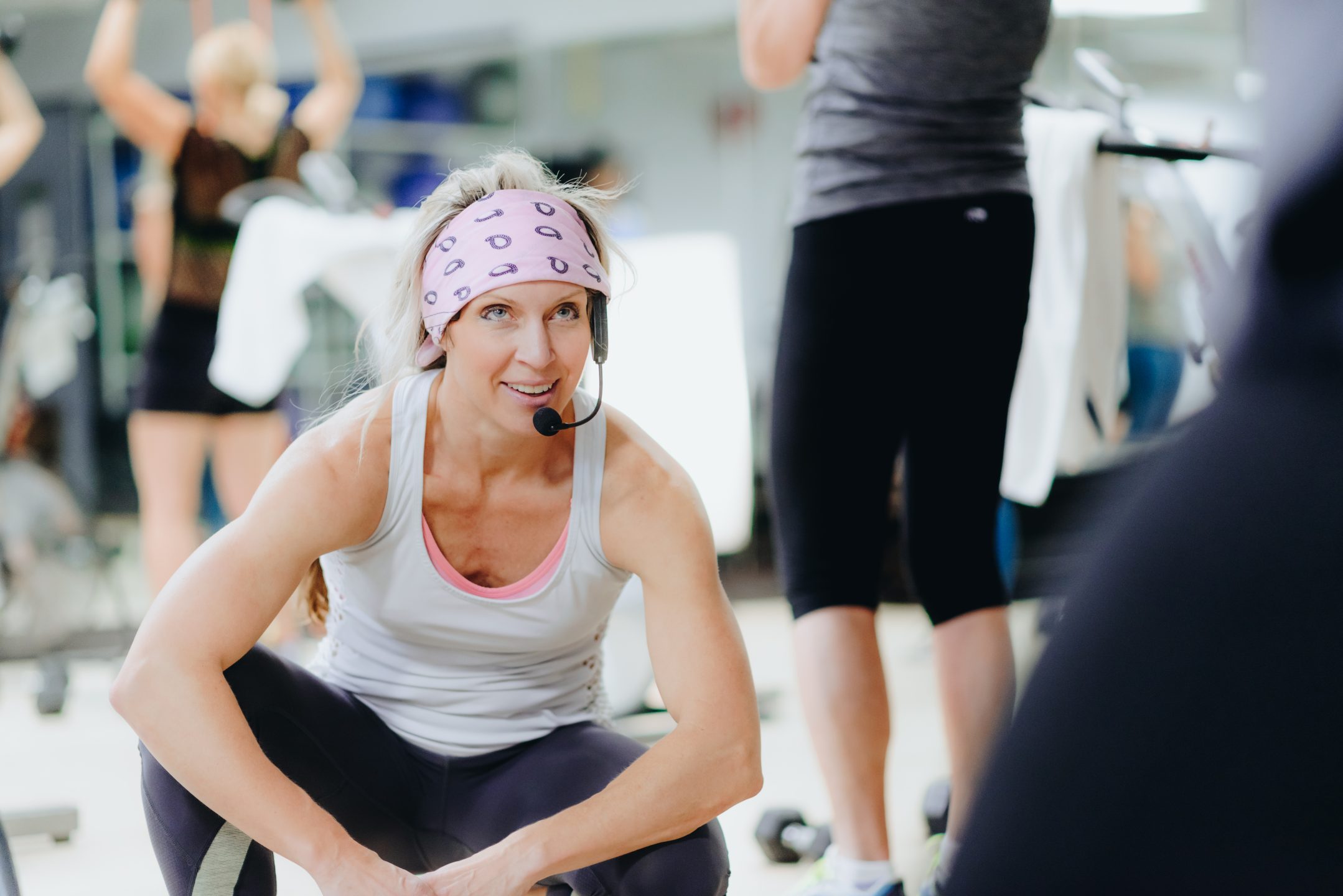 Evolution
This high intensity, high energy, interval training will take you further on your fitness journey.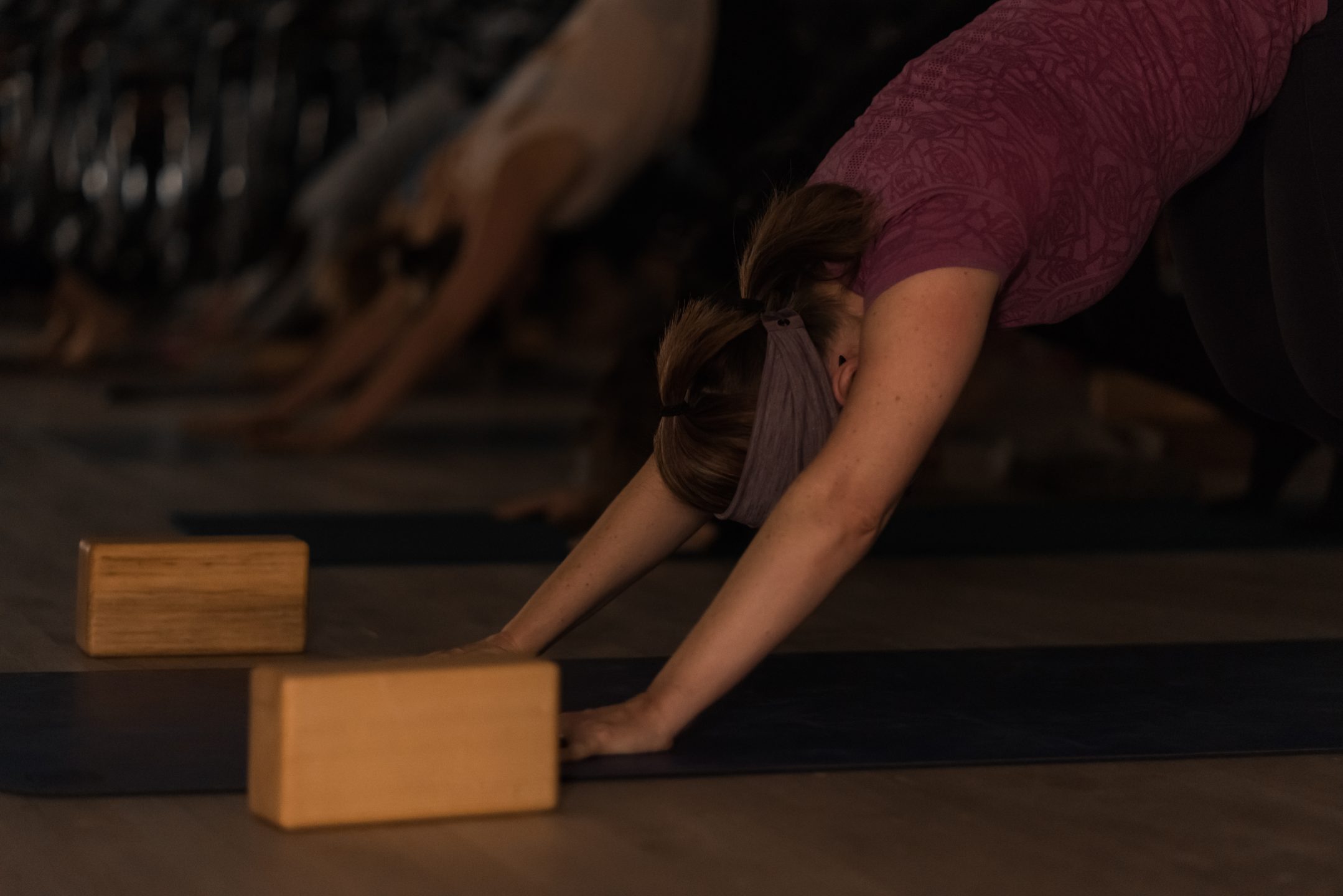 Hatha Yoga
The intention of Hatha Yoga is to find balance. Balance between both sides of the physical body, hemispheres of the brain, and the heating and cooling energies. Each week we'll explore different ways to stretch physically with yoga postures but also to learn relaxation techniques to practice both on and off the mat. No experience is necessary – everyone is welcome!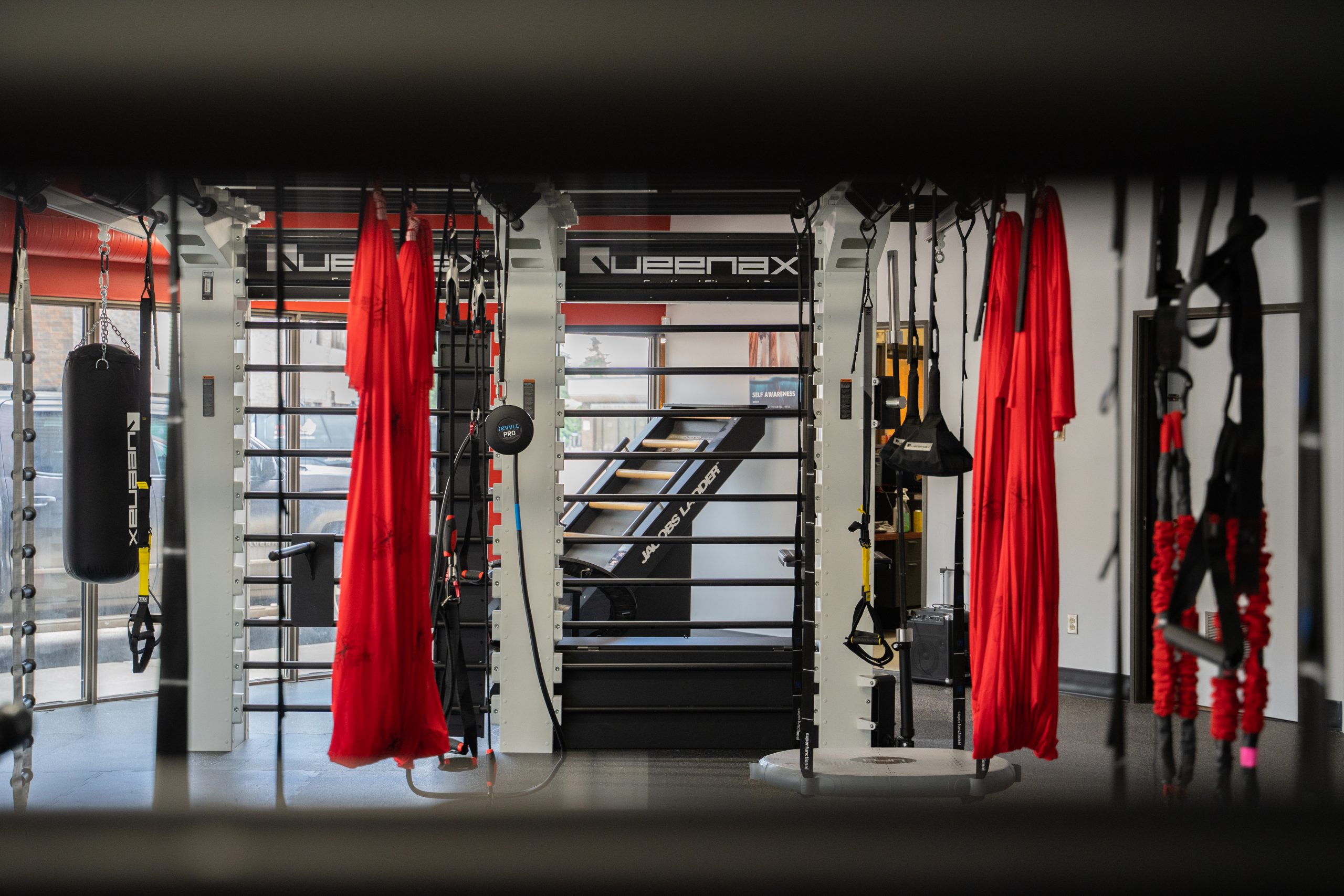 Queenax Functional Training
Superfunctional training for all fitness levels in our new Studio QueenAx. Learn how to use your body weight in suspension with so much equipment and this state of the art system. Join your certified trainer for fun that is FUNctional.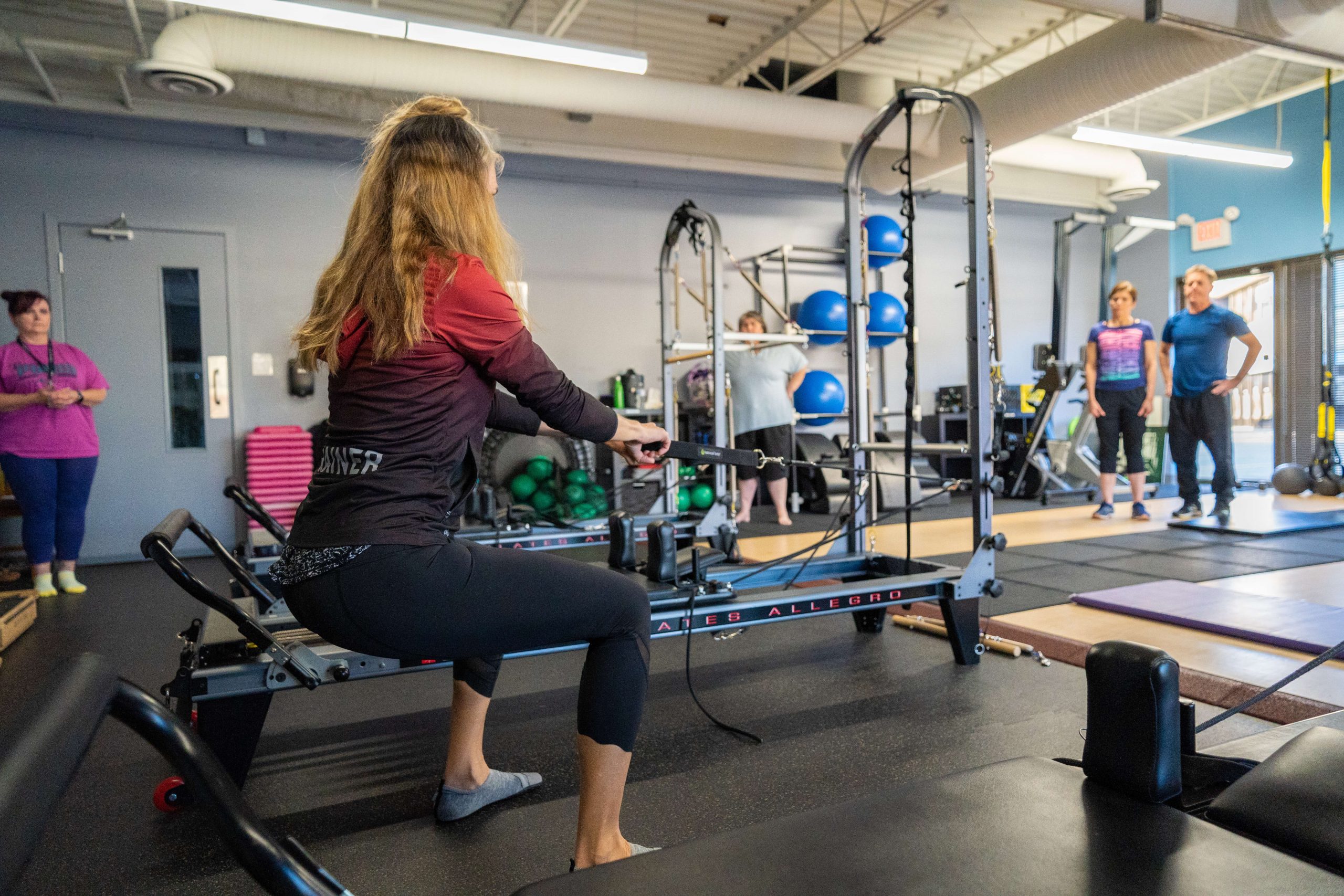 HIIT up Pilates
Pilates has so many healthy body benefits, but it's really not a big calorie burner. With this Pilates HIIT Blend, we aim to bring you the heart pounding, fat burning cardio you love, mixed in with various Pilates and Pilates-inspired exercises.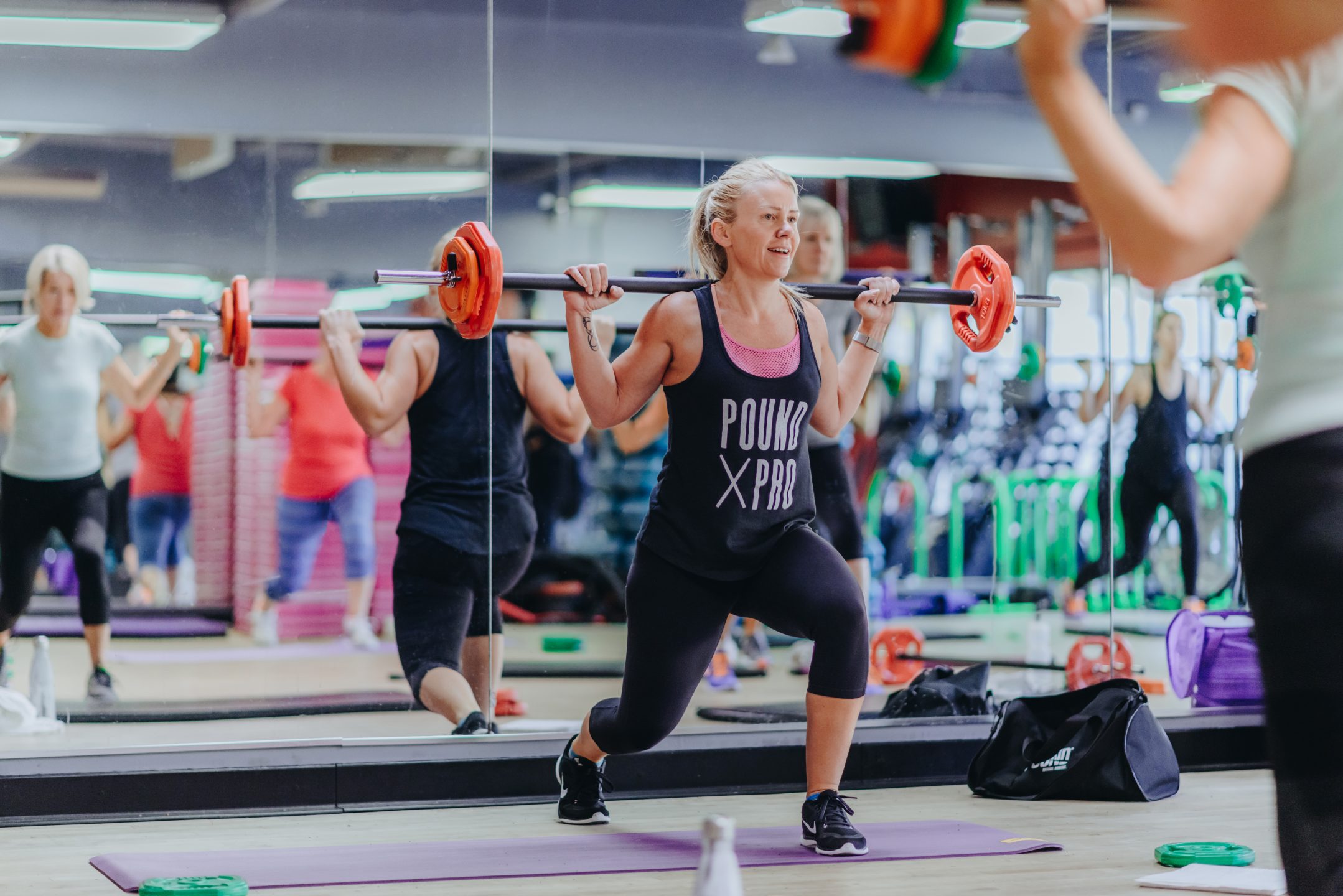 hiIt
A High-Intensity Interval Training class suitable for all fitness levels (options will be provided)!  A total body workout for 60 mins. Boost your metabolism AND burn body fat!!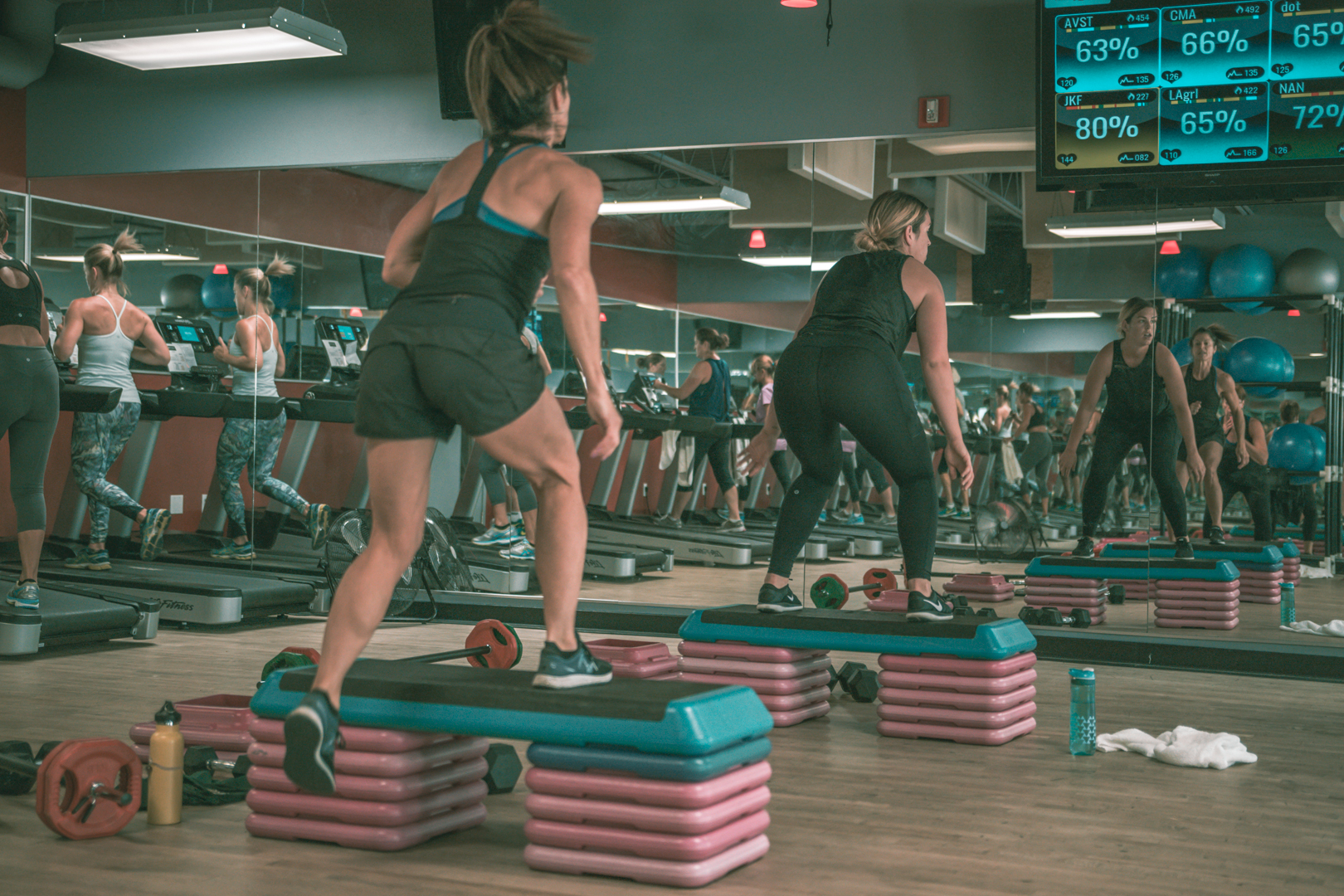 High Fitness
HIGH transforming old school aerobics into a highly addictive new fitness experience, combining modern fitness techniques (i.e. HIIT, plyometrics, etc.) with music you know and love.
An INTENSE and crazy fun workout that leaves you feeling HIGH and wanting more. Alternating between cardio peaks and toning tracks that will take your heart rate to the sky and strength to the next level.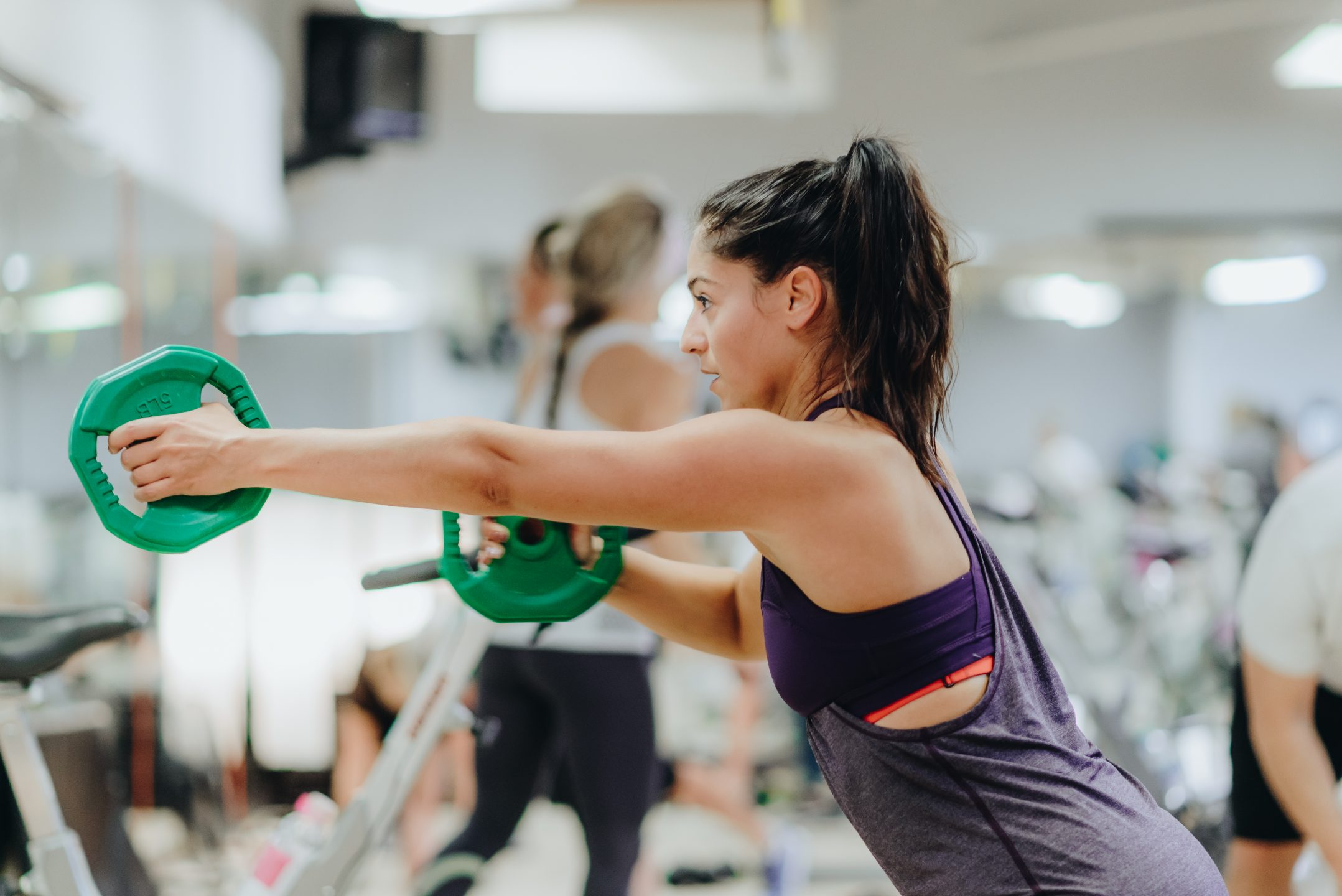 Move it low
A lower impact workout suitable for Seniors and Beginners. A gently paced workout with an easy to follow format.  Please register online or at the front desk prior to class.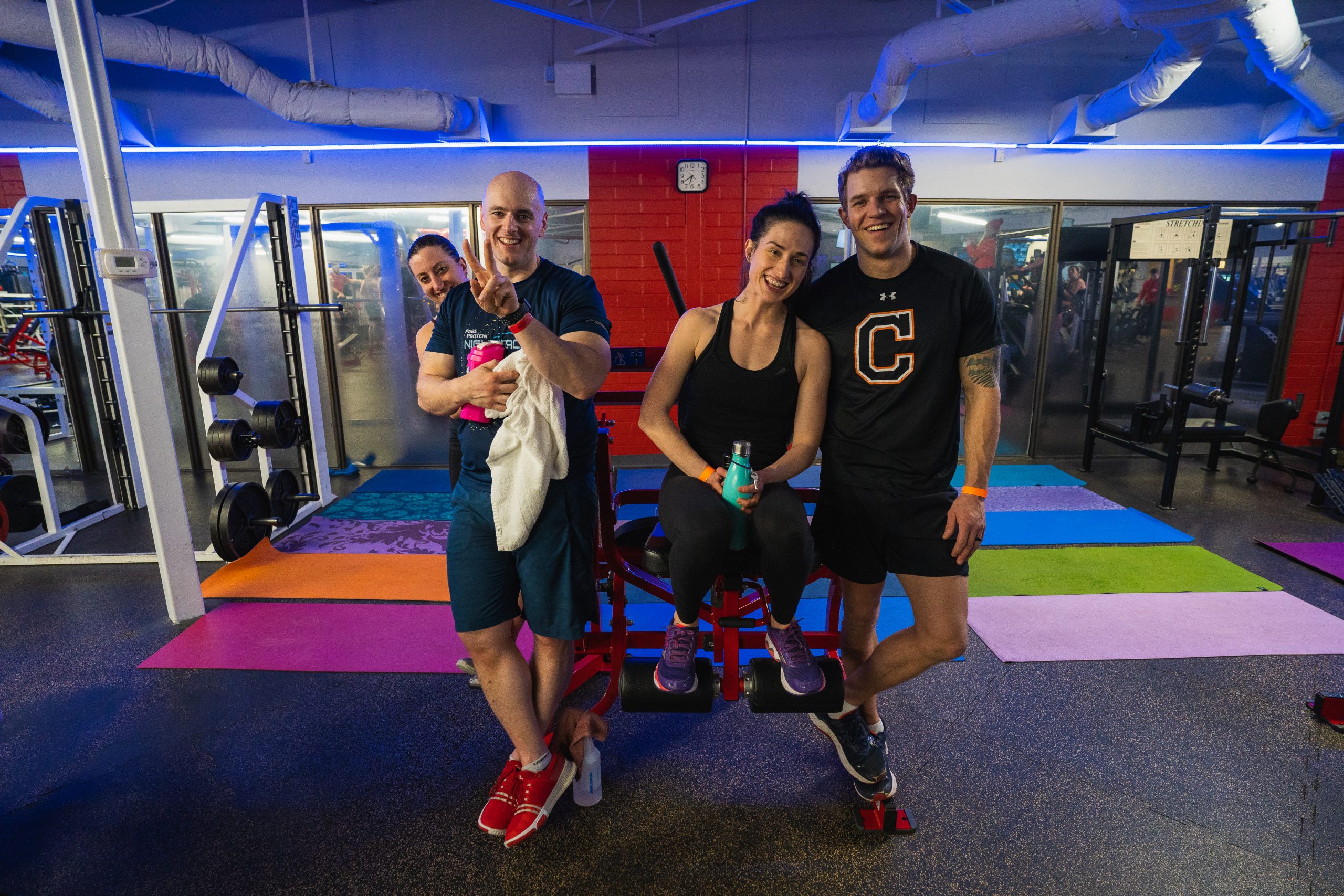 lets get fit!
Focusing on the specific needs of people living with disabilities, this class delivers appropriate exercises to help increase stability, mobility and strength.  The class will utilize basic movement patterns, incorporating body weight and ball training routines.
Aids are able to stay and participate, if required.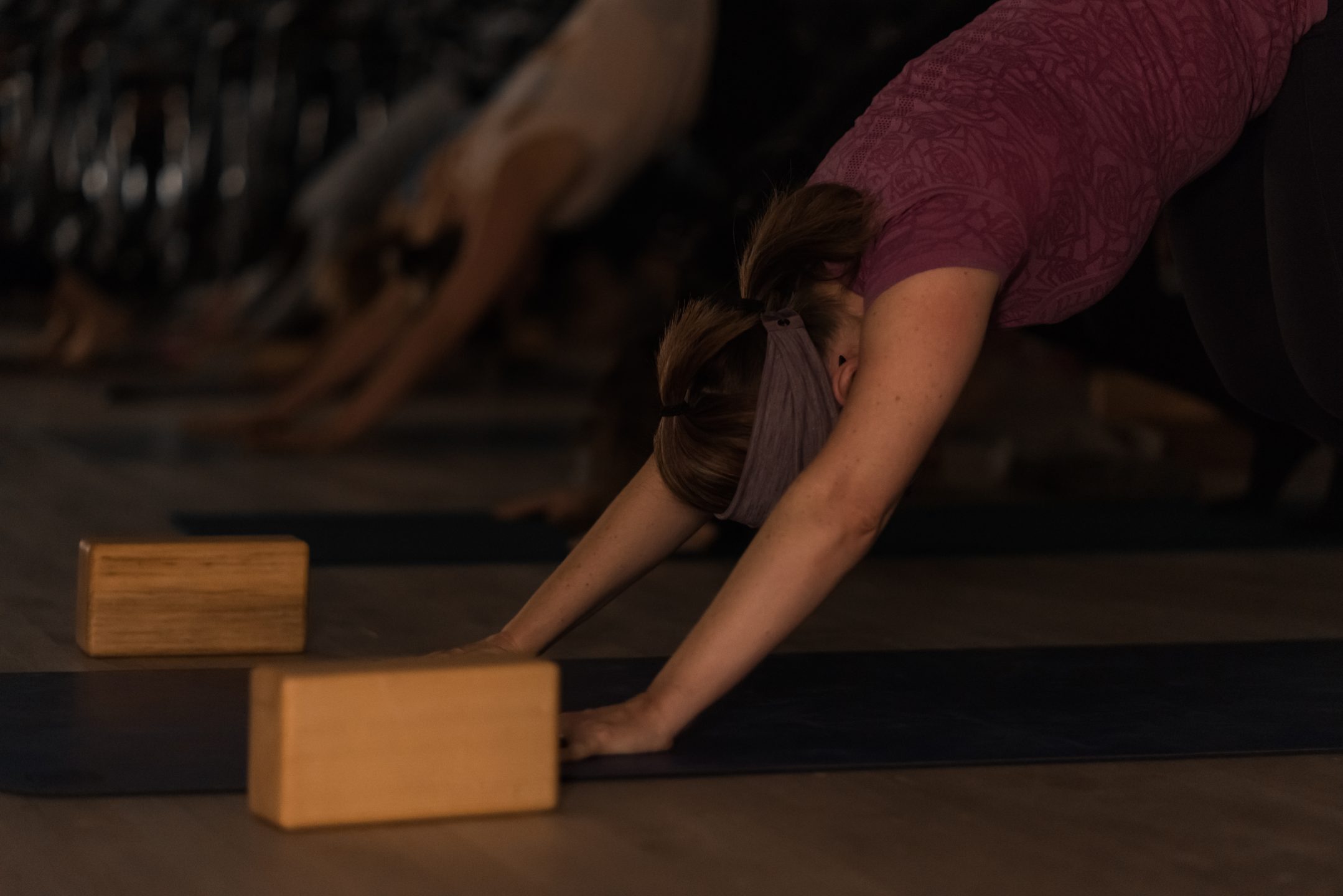 Vinyasa flow Yoga
The word "Vinyasa" means "movement syncronized with breath" or "arranging something in a special way." In this Vinyasa Flow Yoga class, we will use our breathing as the guide and the rhythm to the transitions into and out of the poses of our movement practice. The focus on breathing, throughout this active class brings you into a state of mindful-moving-meditation. This class will build focus, strength and flexibility, and your 'savasana' (final rest pose) will feel well earned!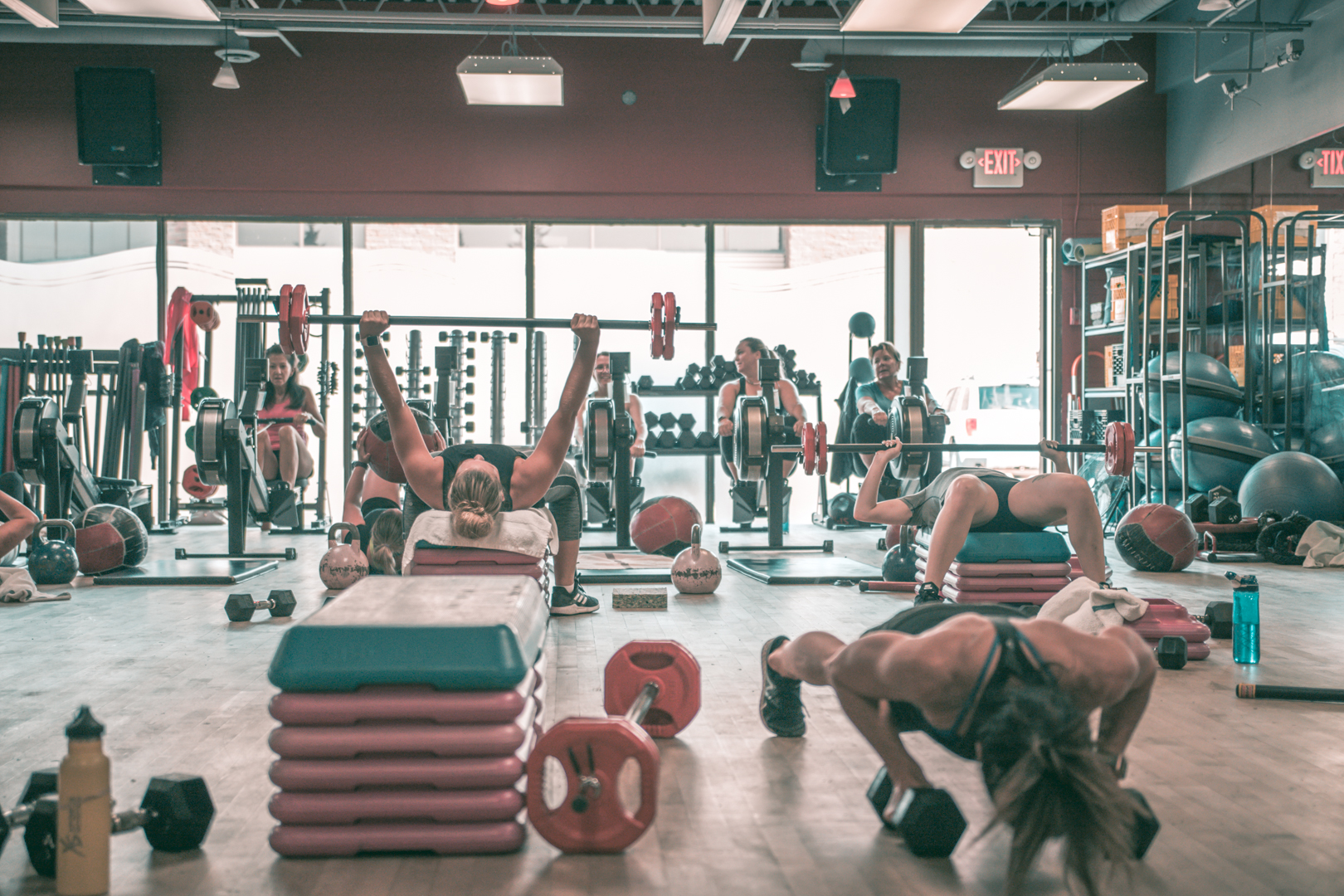 Sets & Reps
Ignite your metabolism and blast fat by working your body head-to-toe with barbells, dumbbells and more. Be prepared to WORK!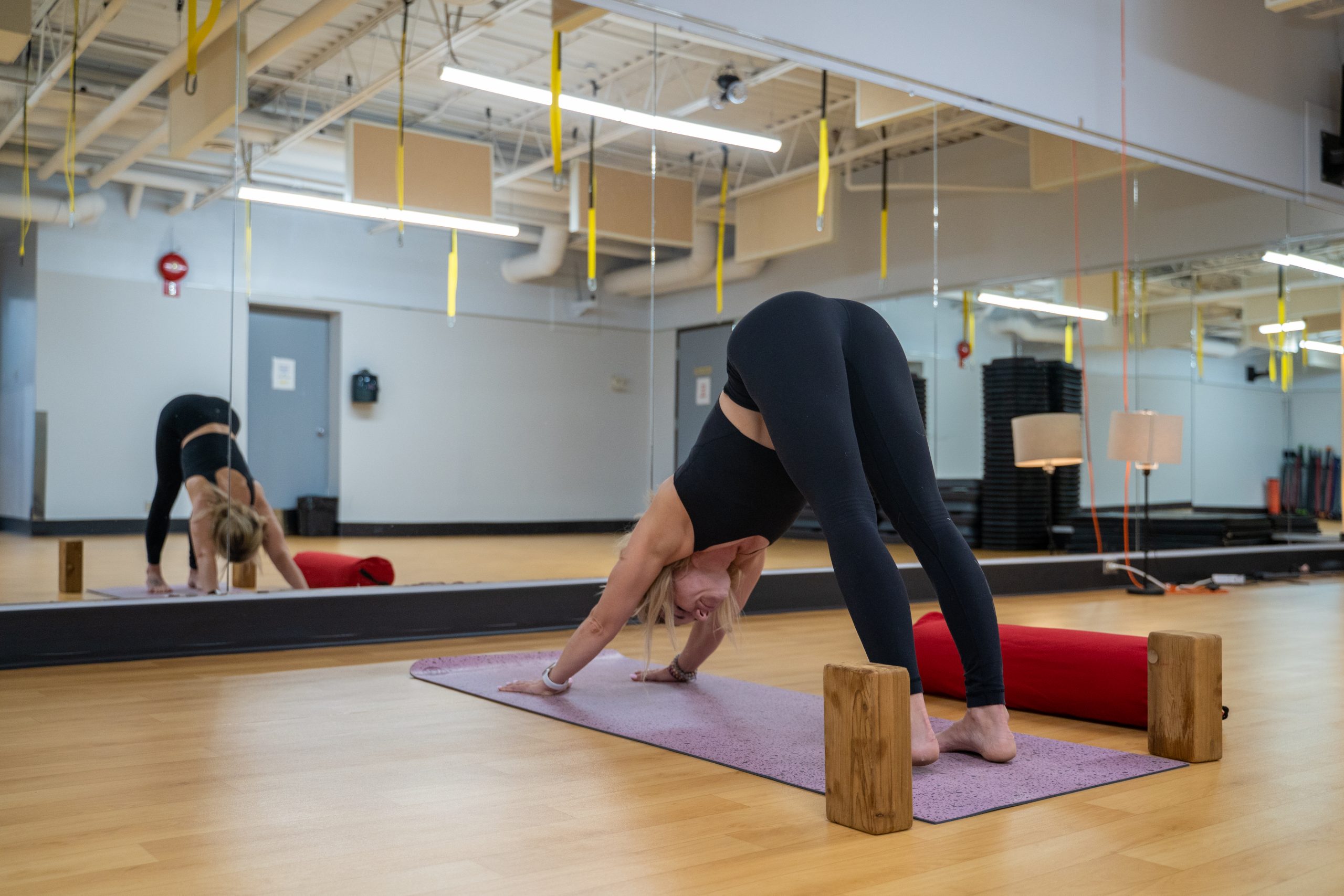 Yoga Tune Up®
Yoga Tune Up® is a fitness therapy format designed to eradicate pain, improve posture and enhance performance through a unique blend of Corrective Exercise, Self Massage and Yoga.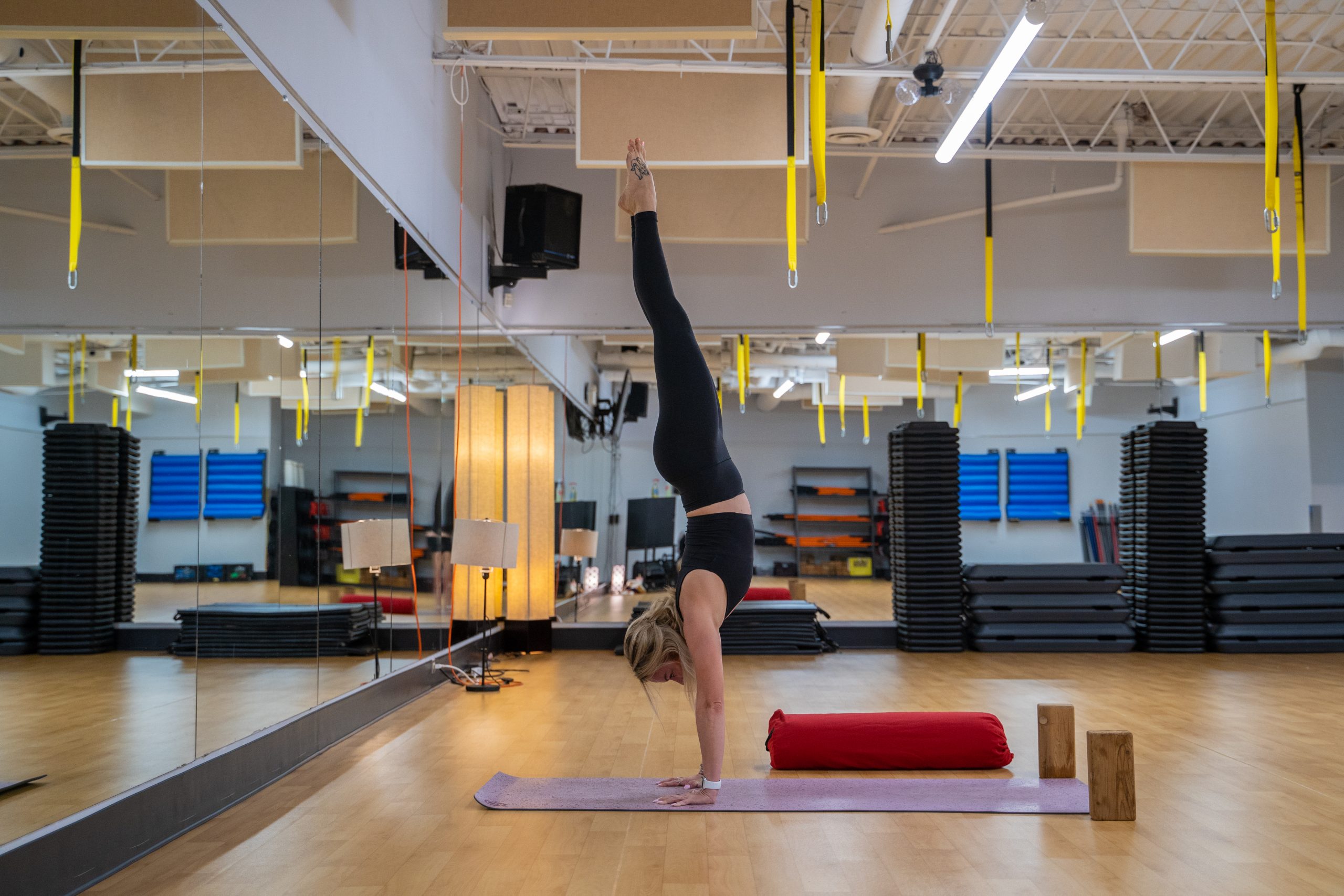 Power Yoga
Carry your body through series of poses that will evoke your strength within. Perfect class to lose your self in your capabilities. Bring your own mat and any yoga props you may have.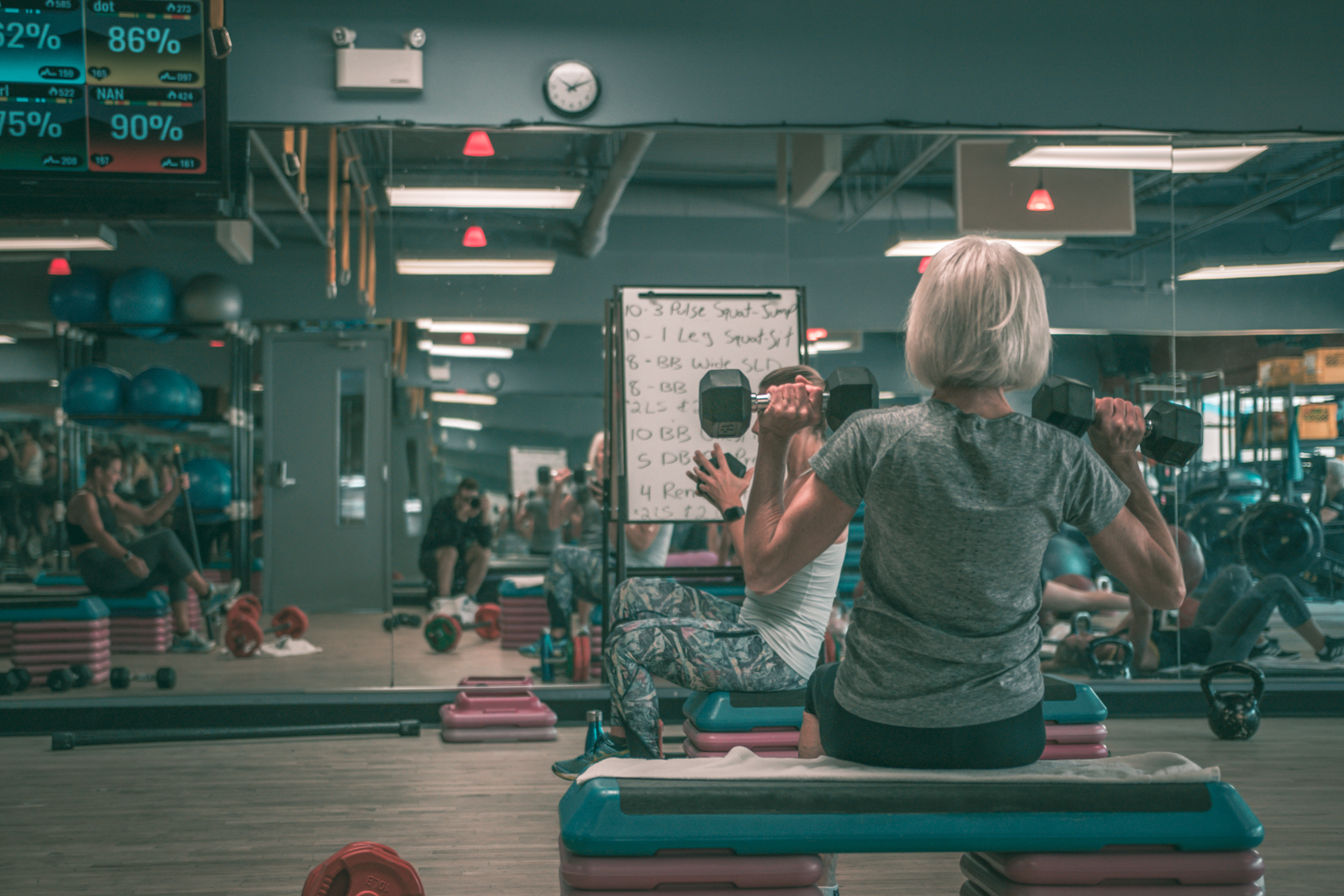 Barre
Pilates and dance inspired to the beat , moves that sculpt the muscles. Low impact , but not low on fun or strengthening. Bring your own mat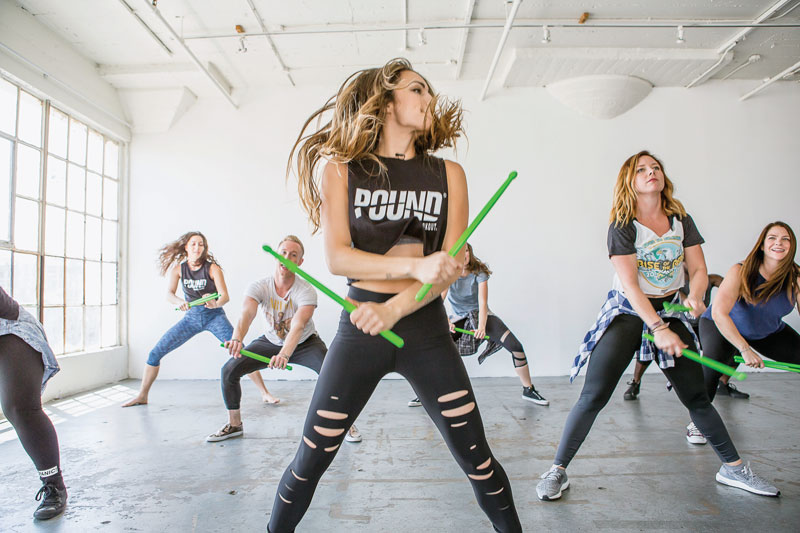 pound®
Pound is the world's first cardio jam session inspired by the sweat-dripping fun of playing drums with the rhythm of the music.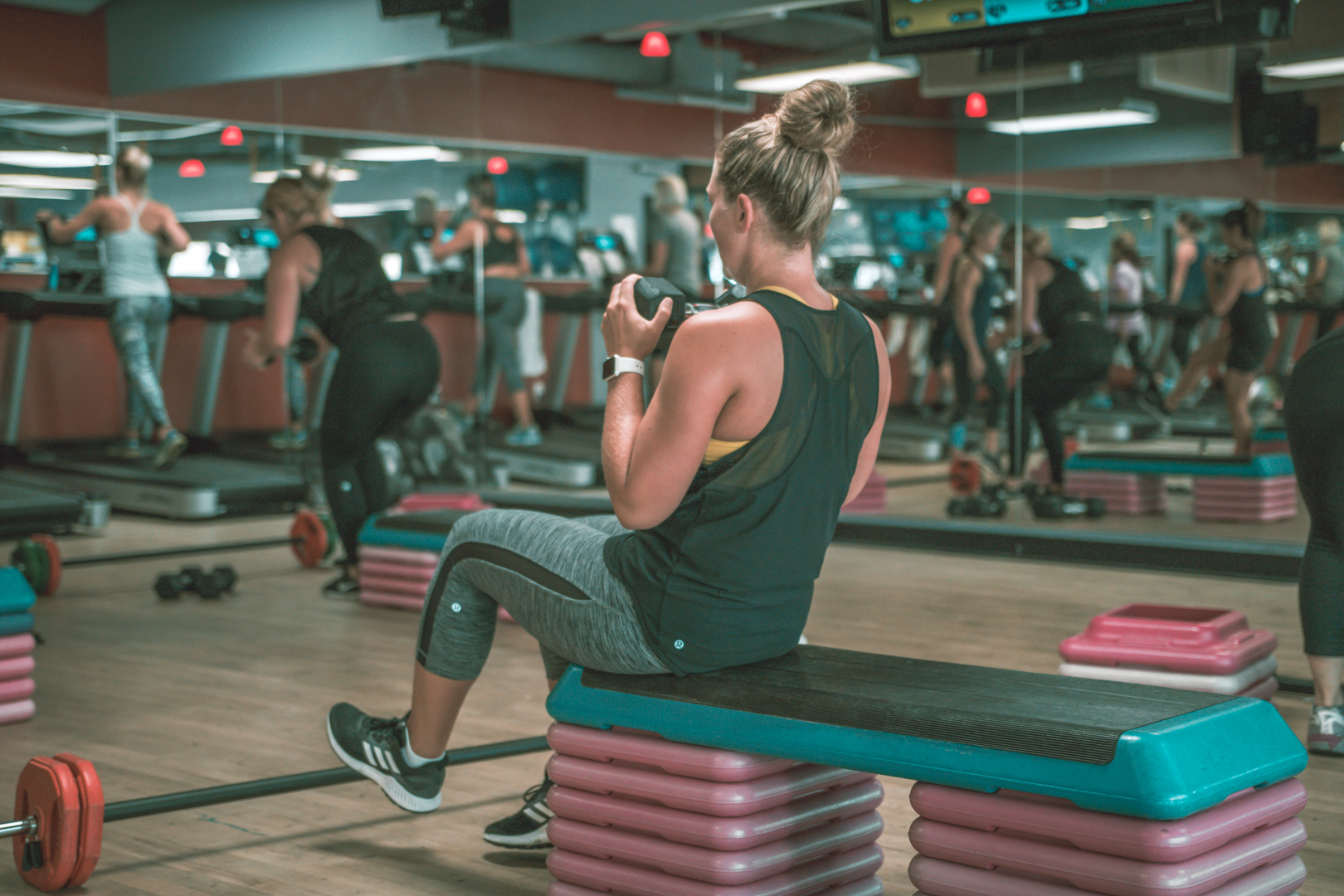 Spin Core
Spin and use all those muscles in your trunk to come out of class knowing you spent 45min working your muscles and heart ! Bring your mat and come 5 min early to ensure all patrons keep social distancing.
Cardio Kickboxing
Kick the air, jab, cross and upper all in the fashion of cardio with core. Join SVAC members in a non contact workout sure to get your body moving strong.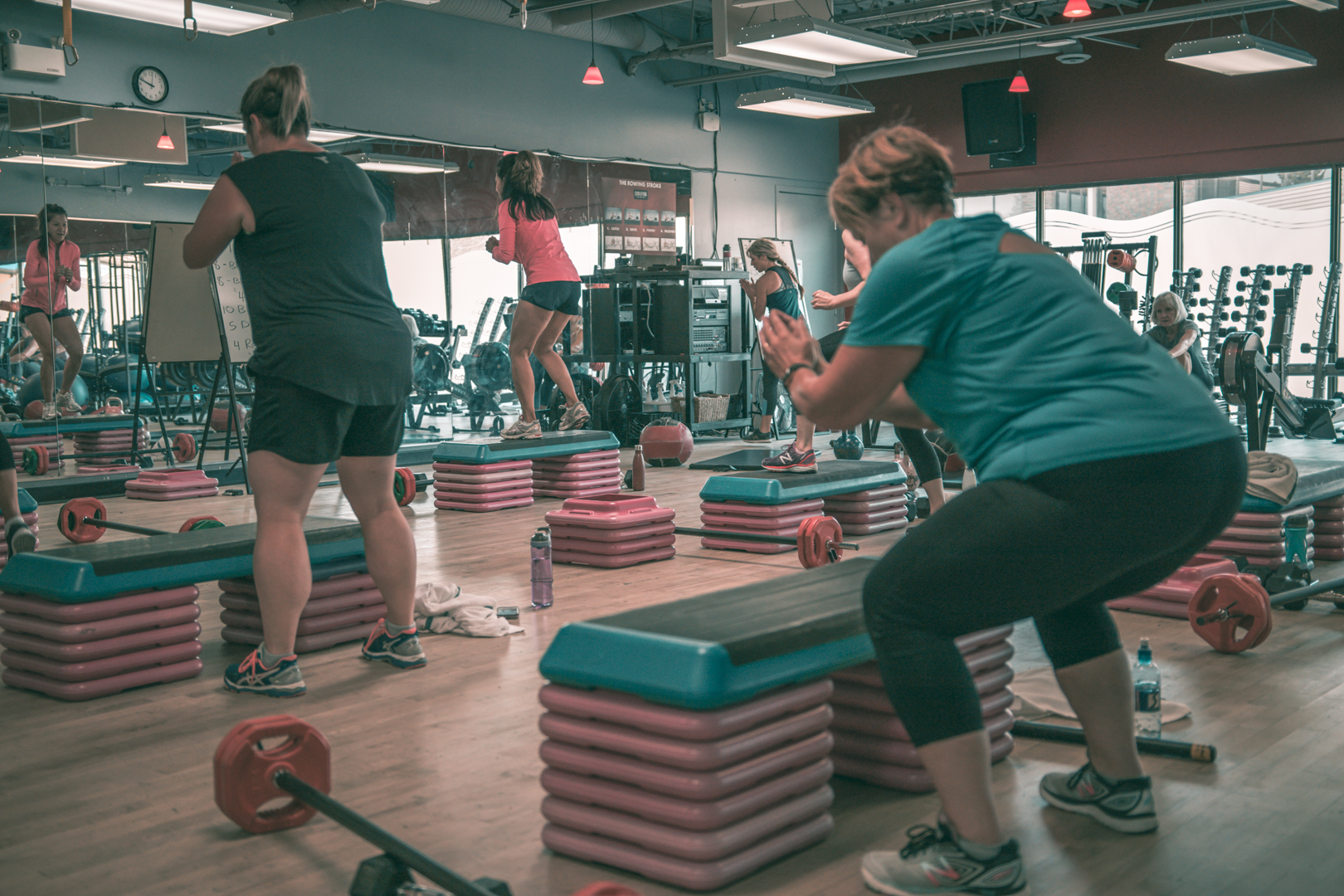 Step & Weights
Music driven step aerobics combined with rhythm weight training working the full body with a higher rep base.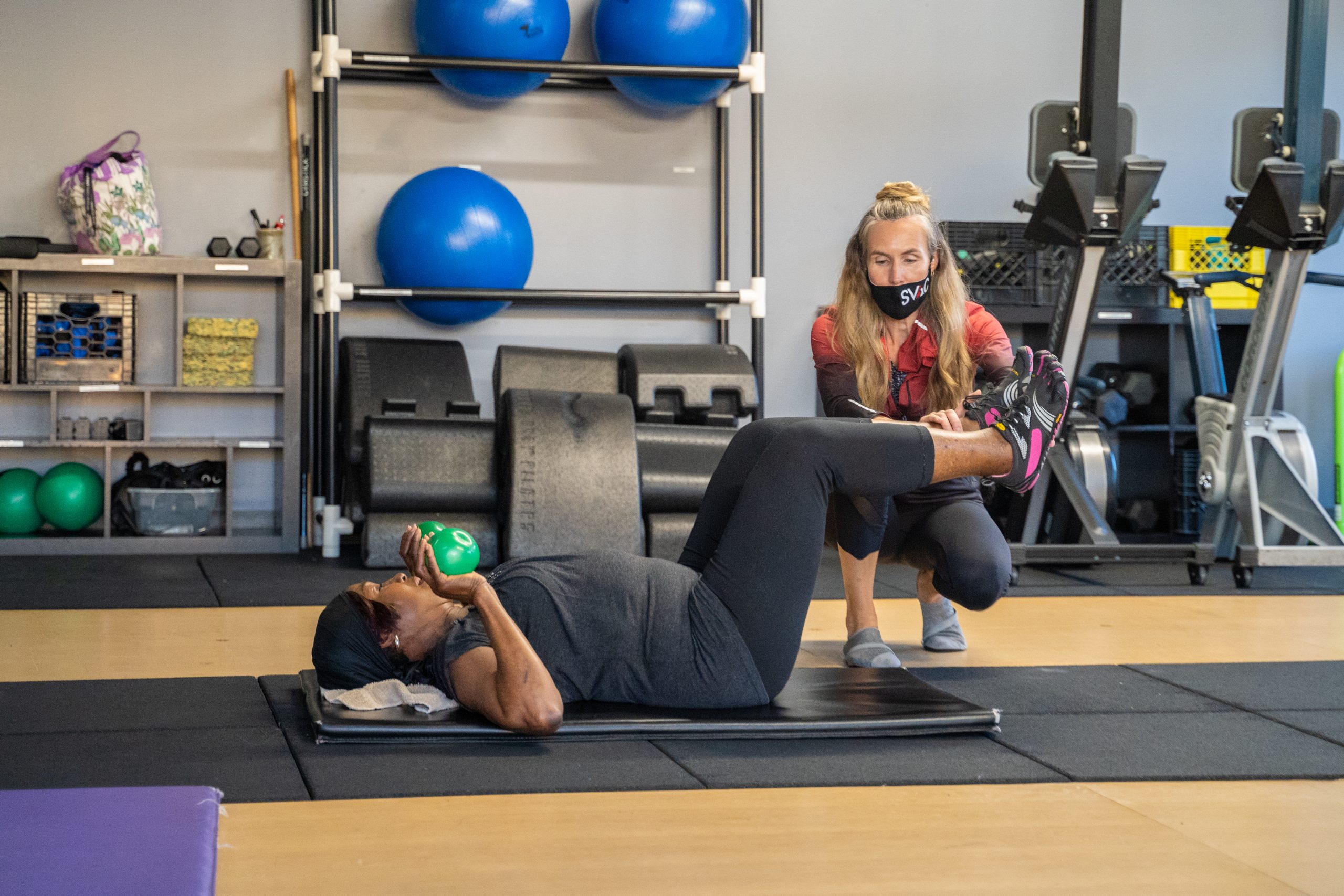 Pilates Mat Flow
Bring your mat and deepen your core connection, body awareness and control. We will use the breath to flow through exercises with are strong Get ready to sweat and burn as we move to the music using Ballet, Pilates and Yoga inspired moves. This is a low impact (no jumping) full body toning workout with lots of modifications available. The focus is on developing long lean muscles with lots of core and booty work.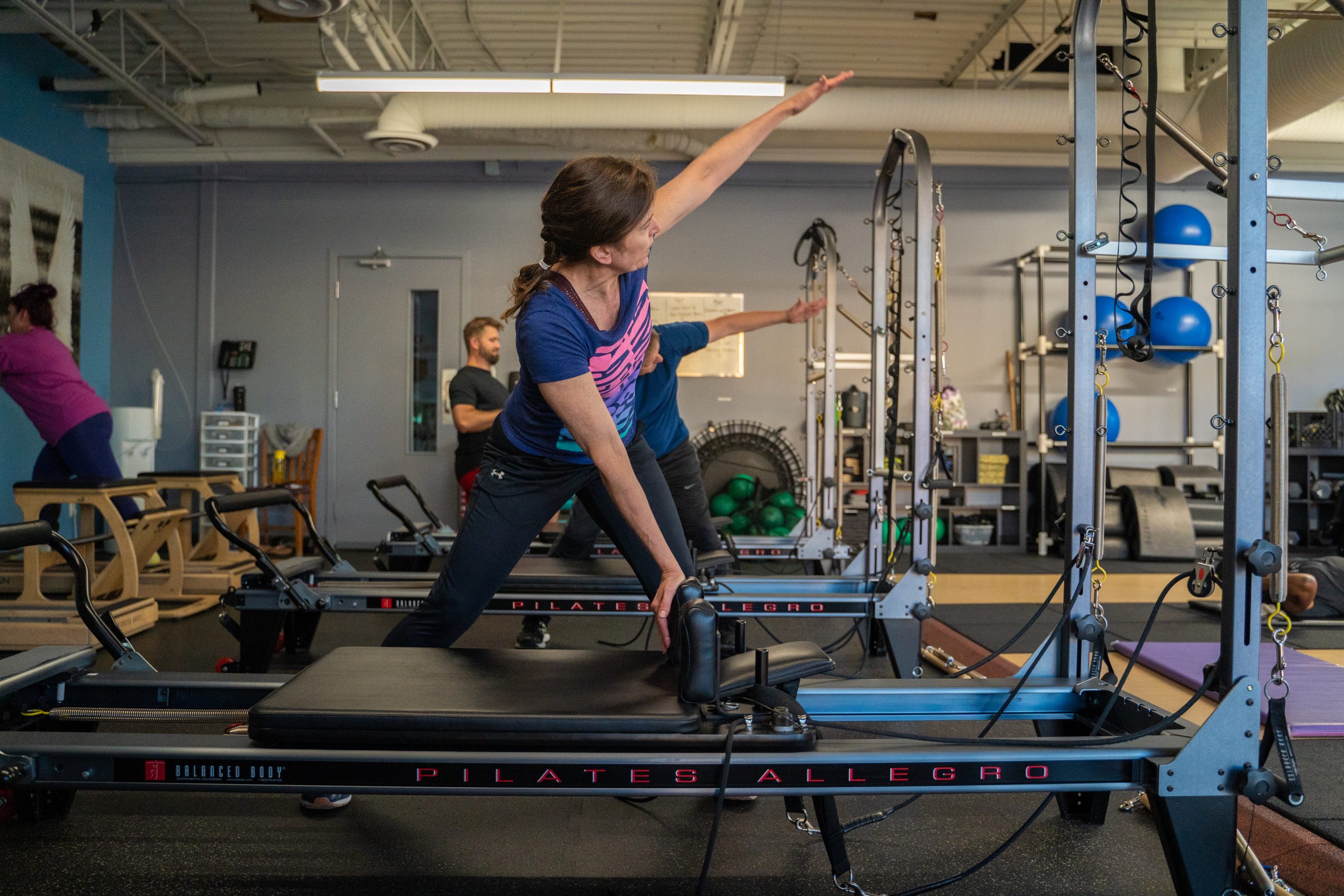 Pilates with Attitude
Mat pilates involves performing pilates exercises on the floor using a pilates, or yoga mat. Exercises in mat pilates can also involve basic pilates equipment such as a pilates ring, resistance band, or weighted balls. Mat pilates exercises are performed in a slow, controlled, precise manner and require an intense concentration. These exercises help strengthen the body's core by developing pelvic and scapula stability, and abdominal control, using focused breathing patterns. The main fitness goals of a mat pilates program include improved flexibility, muscle tone, body balance, spinal support, low back health, sports performance, and body-mind awareness.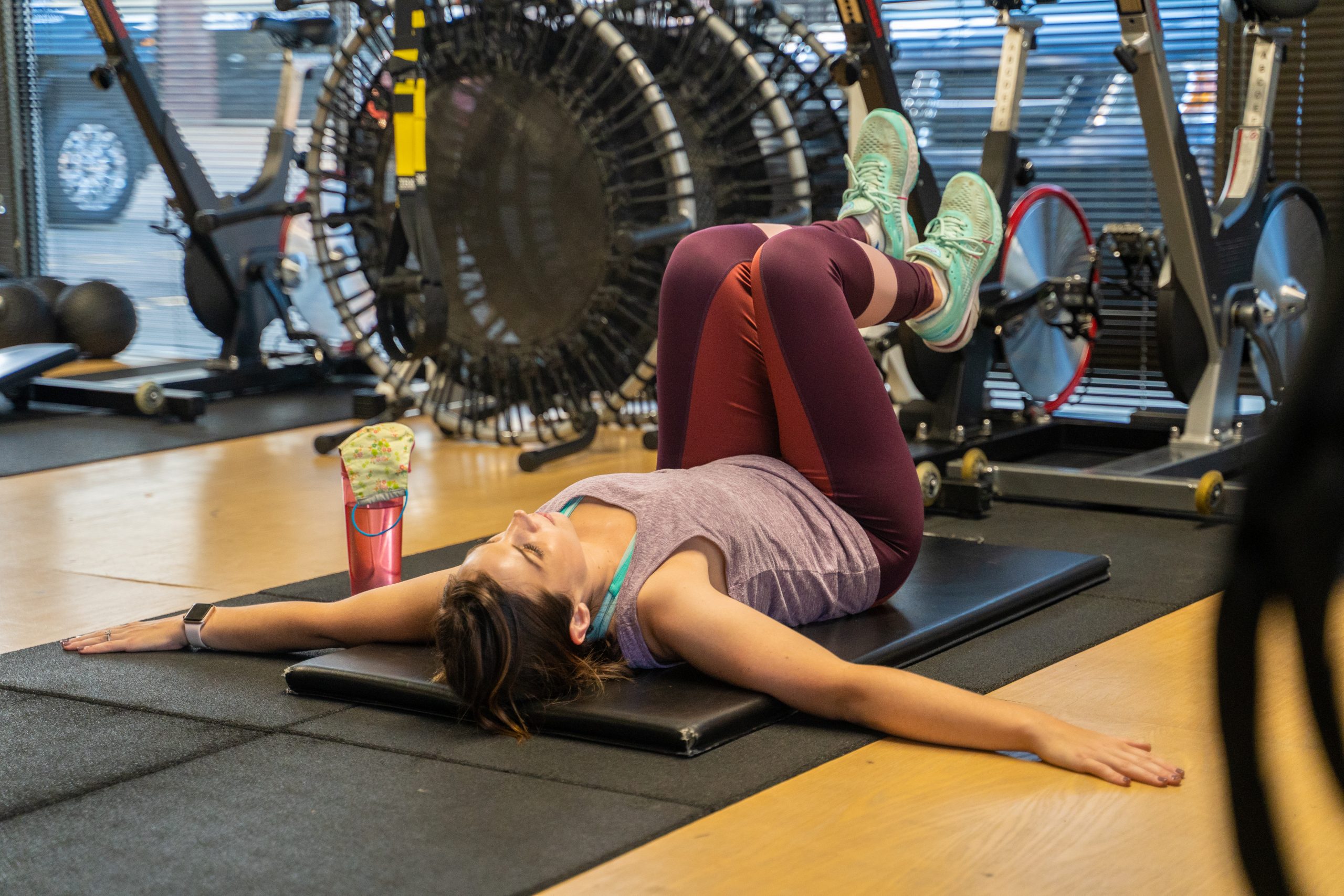 Tabata Lift
High intensity interval training featuring exercises which can last up to 4 minutes long shared with some basic and fundamental weight training exercises.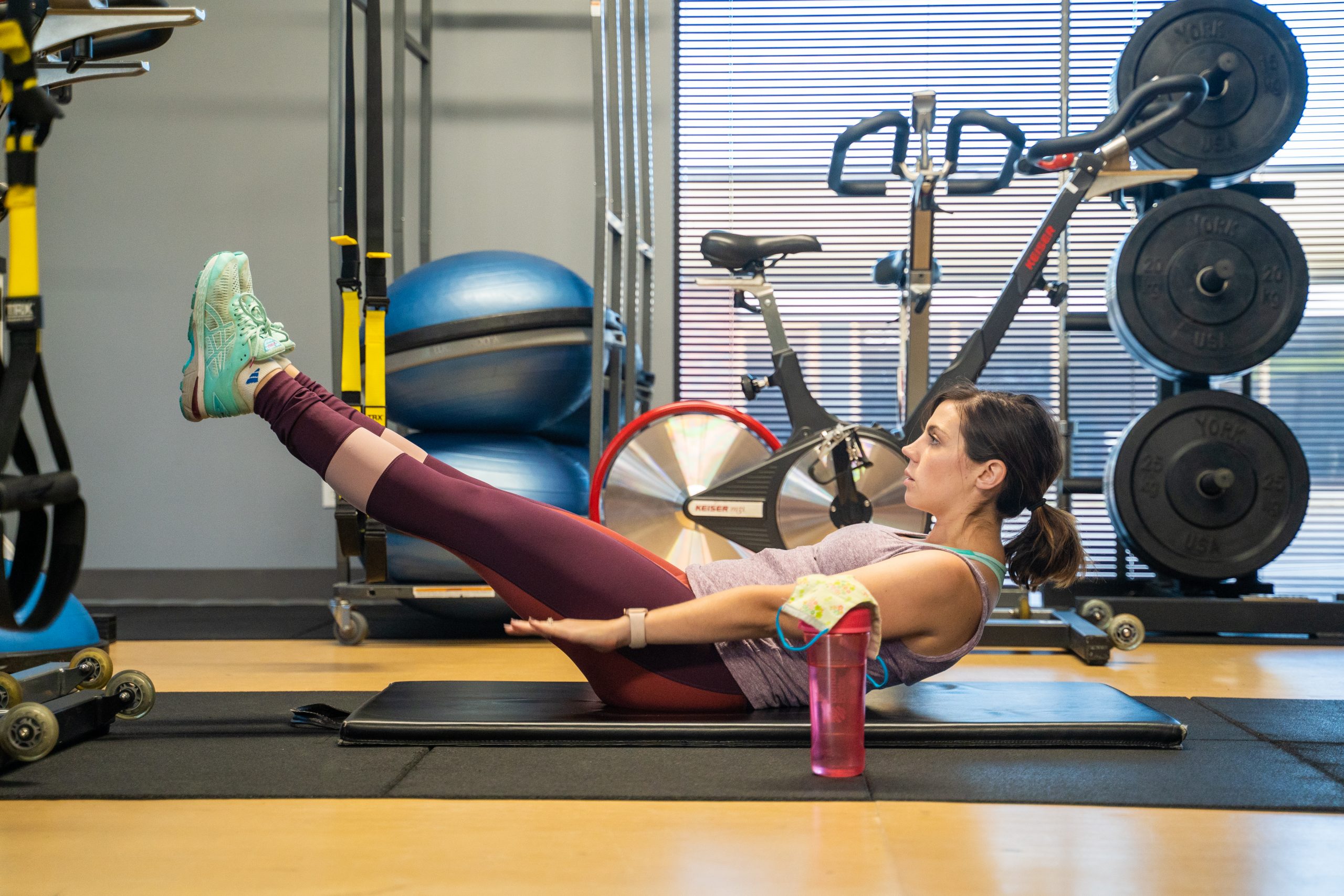 Stick Mobility
MOBILITY + STABILITY + STRENGTH
Stick Mobility combines joint mobilization, strength training, and deep fascial stretching to increase athletic performance, reduce risk of injury, and speed recovery. Bring your mat.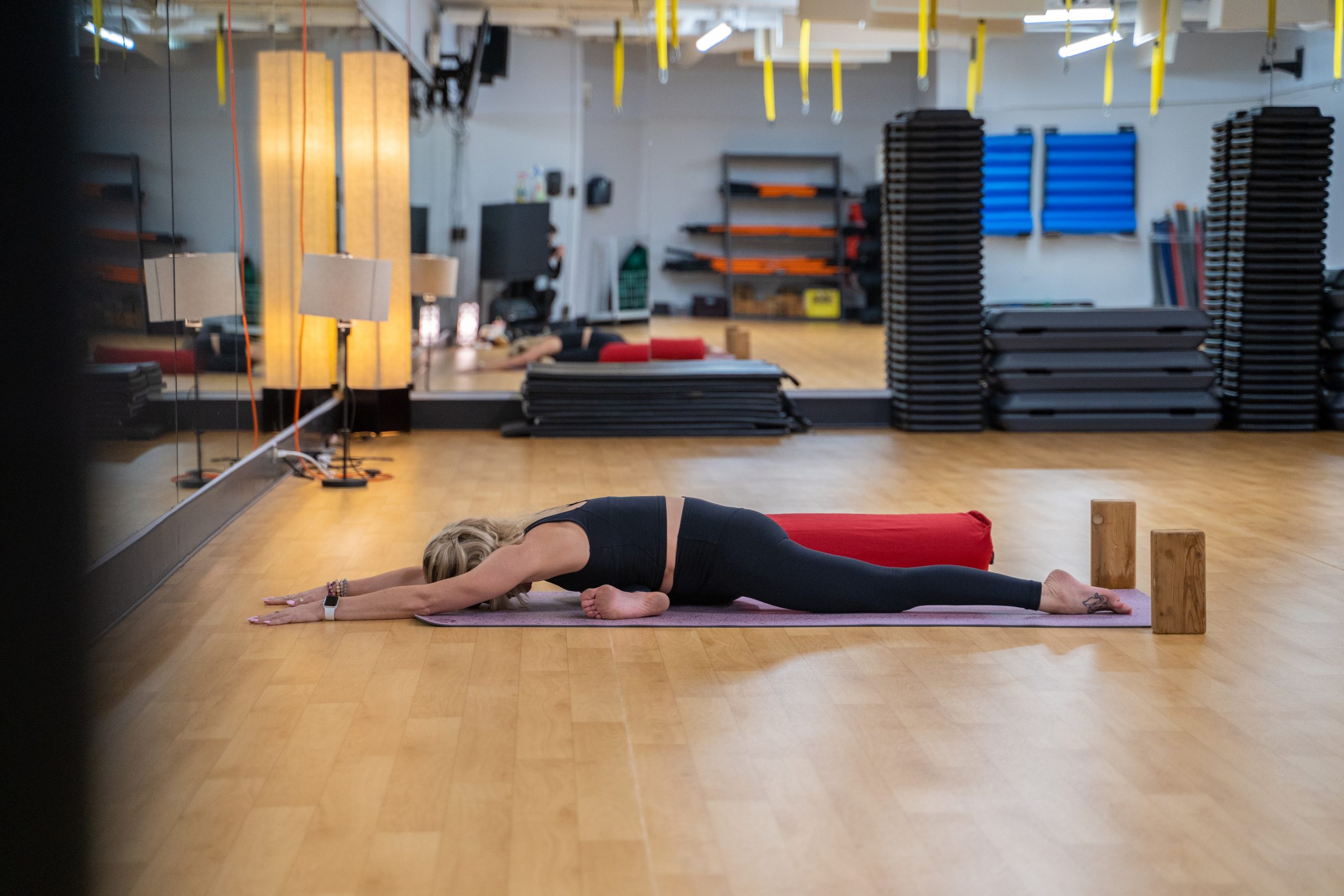 Happy Hips Restorative Yoga
Join our expert yogi's as they lead your body and mind through a mobility and stretch for your body and mind. Restore the way you move to keep you active. Bring your mat and any props you may have. Dress in layers.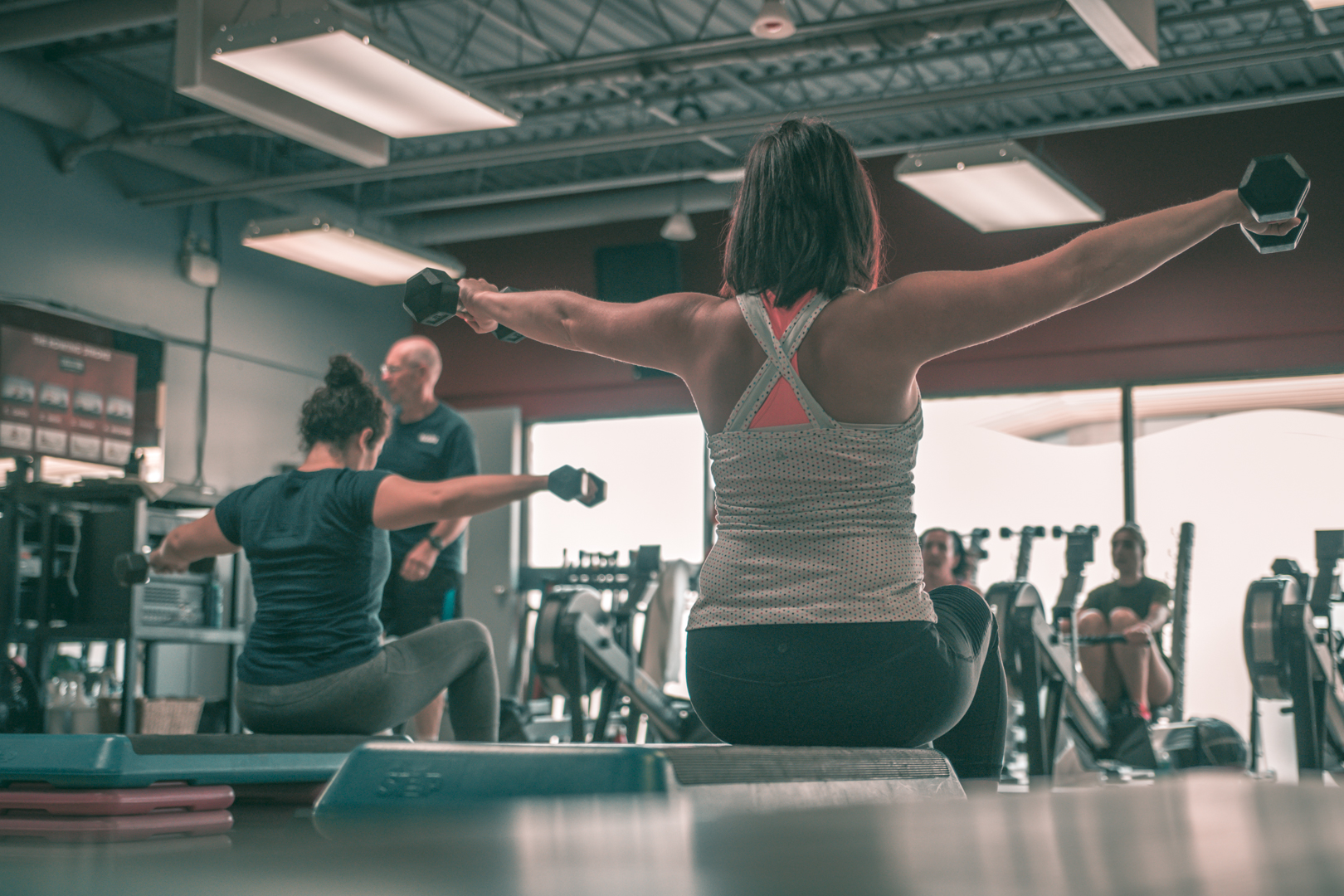 Gears
Gears is the class you explore your strength and endurance> Indoor cycle and intervals catering to your desire to push yourself ! Bring your own towel.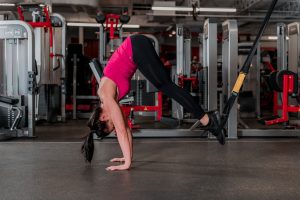 Sculpt 360
Full body workout, All the muscles you know you have and some you , are reminded of. This class will keeping you lifting, reaching, lunging from beginning to end.
Experience dynamic classes
Results Driven
Designed, developed and presented by our own instructors, these high intensity, high energy, interval workouts will take you further on your fitness journey. No cookie cutter classes here!
Exciting classes
Evolution, Yoga Tune Up, Vinyasa Flow, Pilates with Attitude, Strength & TRX, Pound, Spin, Step & Weights, HIIT & MORE!!
Inclusive
Our classes are designed to be suitable for ALL fitness levels with top-notch instruction that is second to none. Private sessions are available for special interest groups and teams. Try a class today!
what People are Saying about SVAC classes
The staff is very friendly and helpful. They even remember your name. The instructors are also great. I couldn't be happier with the classes that I have taken. i.e. move it low and seniors' yoga. The Club is very clean and bright. I love the fact that there is a lovely lounge to sit in to enjoy a complimentary tea or a coffee with a friend after your workout. I would recommend this Club to anyone thinking of joining a gym.
"The only gym I've ever been to that provides a sense of community is SVAC. The support I've received from staff and fellow members over the last two years has been a huge part of my fitness journey."
"Pleasant staff who are so helpful. Love the variety of classes and you have marvelous instructors. Club has a really good energy and vibe."