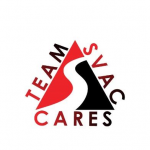 SVAC is temporarily closed
DUE TO THE ESCALATION IN COVID-19 CASES IN ALBERTA
Please be advised that due to the escalation in COVID-19 cases in Alberta and to ensure we are socially conscious and for the protection of our members, we are announcing the closure of SVAC effective immediately and until further notice.
If you require anything from your locker, please call 780-460-9999 or email [email protected] ahead and we will arrange to give you access between 9 am – 3 pm until Friday, March 20th 2020.
April 1st membership billings and future billings will not be processed so there is no need to phone in to cancel your membership.
To help keep you healthy watch for home workouts from our amazing Personal Trainers and Instructors, being posted on Facebook on a regular basis.
We appreciate your support and hope you understand that this is a necessary precaution.
We look forward to seeing you all soon.