The ULTIMATE HOME Workout
Experience the SVAC that you LOVE from the Comfort of your own home.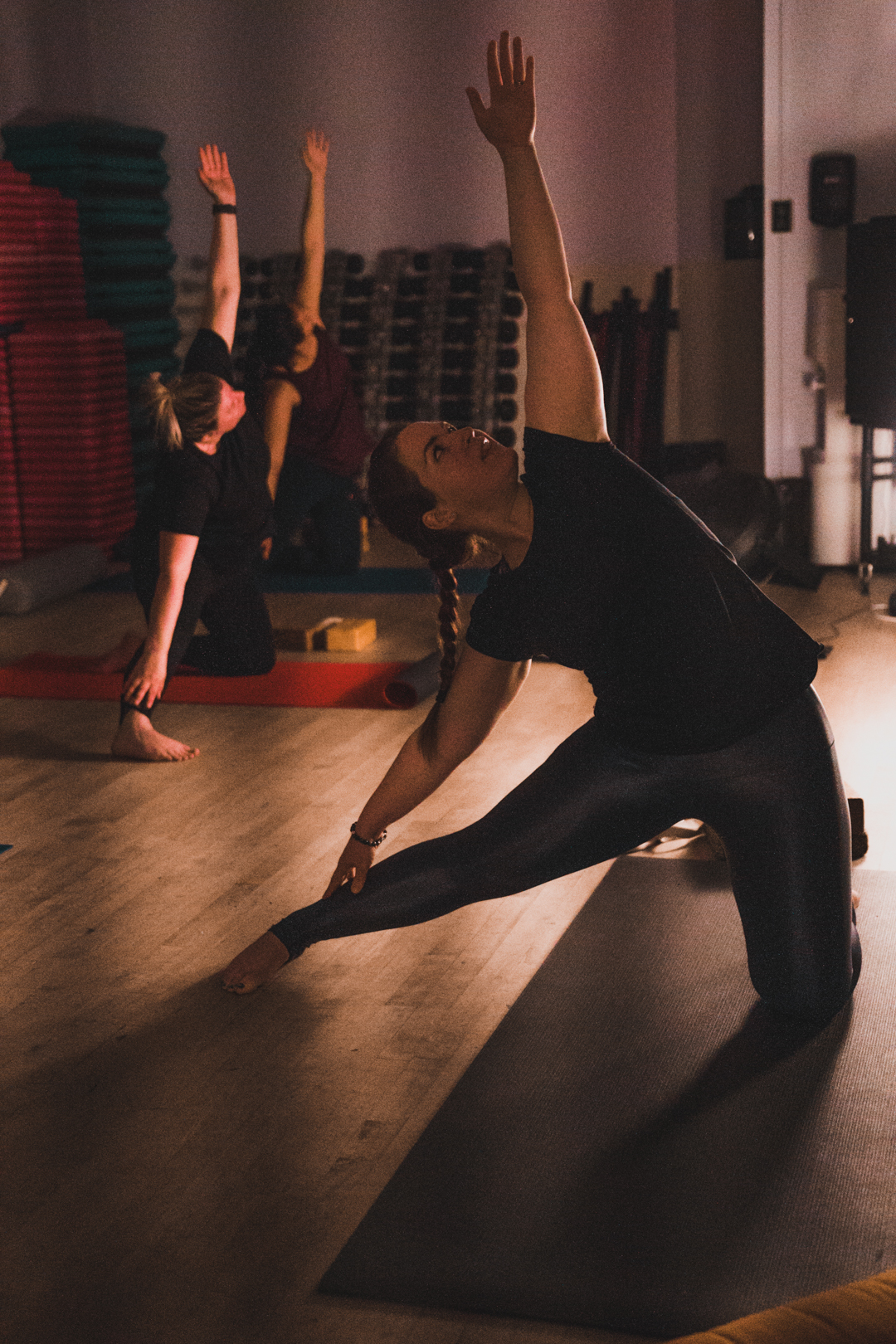 What is SVAC Online?
What started as a response to gym closures has become so much more. We now offer our members the SVAC energy they love, from anywhere. Workout at home, workout on vacation, workout wherever and whenever with the SVAC trainers and classes you know and love. 
With the SVAC online membership, you'll get access to more than 20 types of classes, with new live classes every week AND a library of recorded classes that is constantly being updated. 
Never miss a workout again. 
What's the price of SVAC Online?
The SVAC Online experience is included as a part of regular memberships at SVAC. However, if you'd like to only purchase an online membership, the cost is $50.00 + GST per month. This gives you access to the full SVAC Online experience without any limits.
"Pleasant staff who are so helpful. Love the variety of classes and you have marvellous instructors. Club has a really good energy and vibe."
Gail B.
Endless fitness possiblities. 
Full Access to SVAC ONLINE Course Library
Watch Anytime With 24/7 Access
Watch From Any Device (Desktop, Phone or Tablet)
Socialize With Other SVAC ONLINE Members
Get Real Live Feedback From Our Instructors
Enjoy A Variety Of Class Experiences
Workout From The Comfort Of Your Home
SVAC FROM The COmfort of YOUR HOME
The same SVAC, now available online.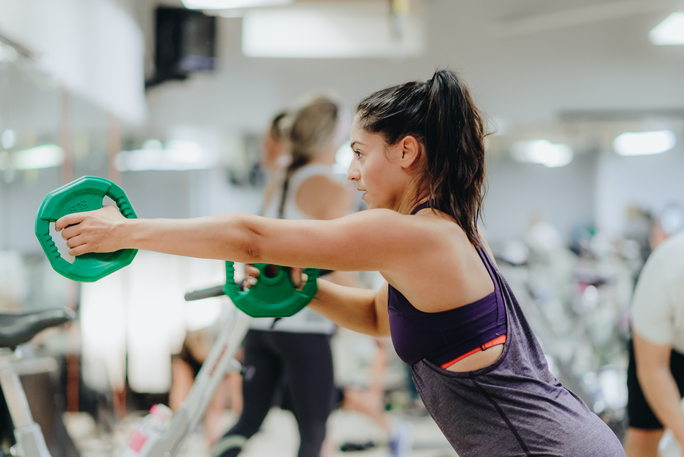 BARRE
Inspired by pilates and ballet, this low-impact, muscle-sculpting class brings the fun as we move to the beat and strengthen our bodies. Using hand weights, resistance bands, bender balls, and more, we focus on core strength and isometric holds for a full-body workout. Available online and in studio. Don't have this equipment at home? No worries! Use what you have, such as soup cans, milk cartons filled with water, or anything else that helps you to feel the burn. Please feel free to stop by the club and pick up an SVAC mini band.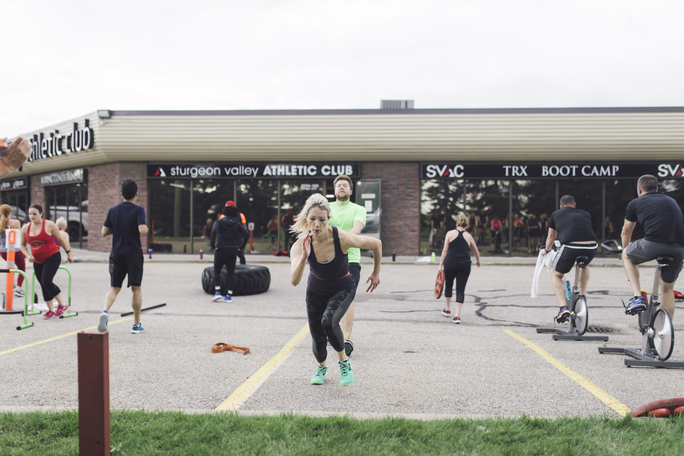 BOOTCAMP
Be prepared to work with your body weight. Take your fitness to the next level with a full body bootcamp, led by certified instructors that will challenge you, excite you, and leave you feeling energized! 
Available online and in studio. This full body favourite is also a part of our Field Trip Program, taking your workout throughout St. Albert and Edmonton. 
Please bring your own yoga mat from home, a water bottle, and dress for the outdoors. We recommend checking your email one hour before class as we send updates regarding potential cancellations due to inclement weather.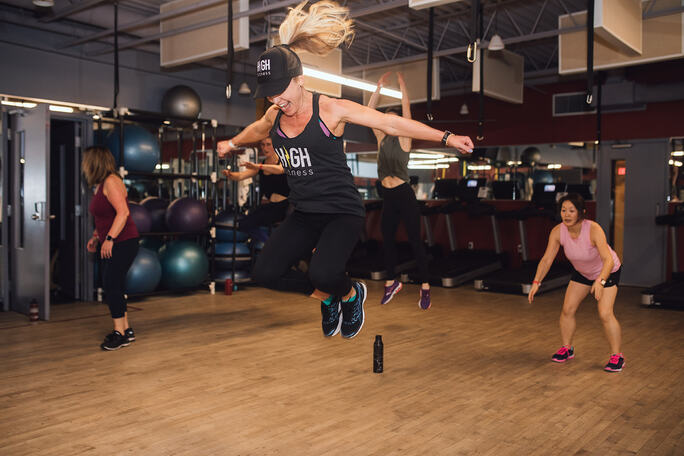 HIGH FITNESS
Ready for some high fun with High Fitness? In this class you'll get strong, simple, easy-to-follow choreography, as well as plyometric interval training moves that help sculpt you from top to bottom, all to the beat of music that you KNOW and LOVE. 
Available online, in studio, and outdoors.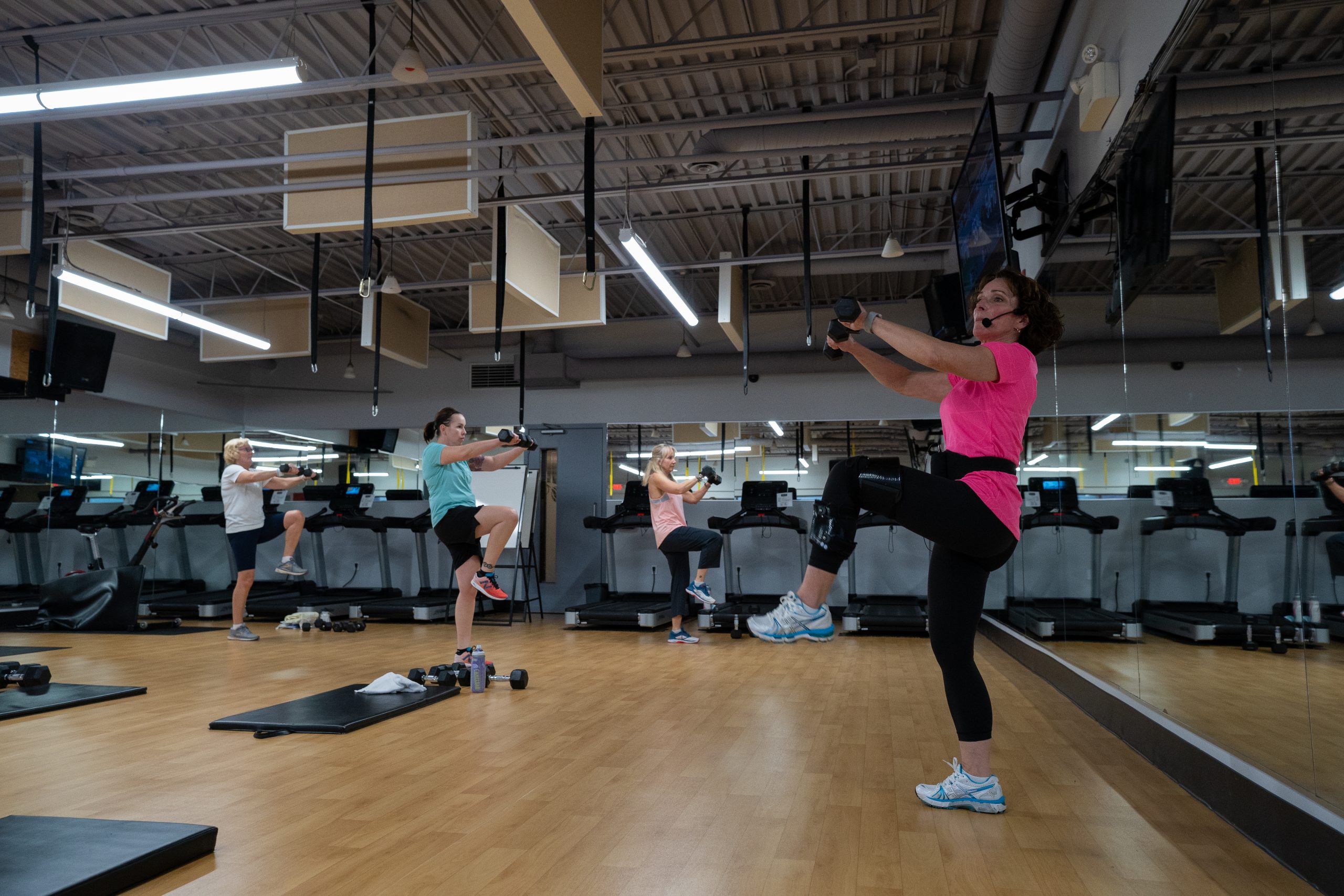 HIIT 30
In just 30 minutes you can have an intense, full-body-toning workout led by talented trainers. Interval training, with work/rest ratios based on science, will train your cardio and your strength. Get your heart pumping and your muscles sculpting with HIIT 30. 
All fitness levels are welcome. Available online, in studio, and outdoors.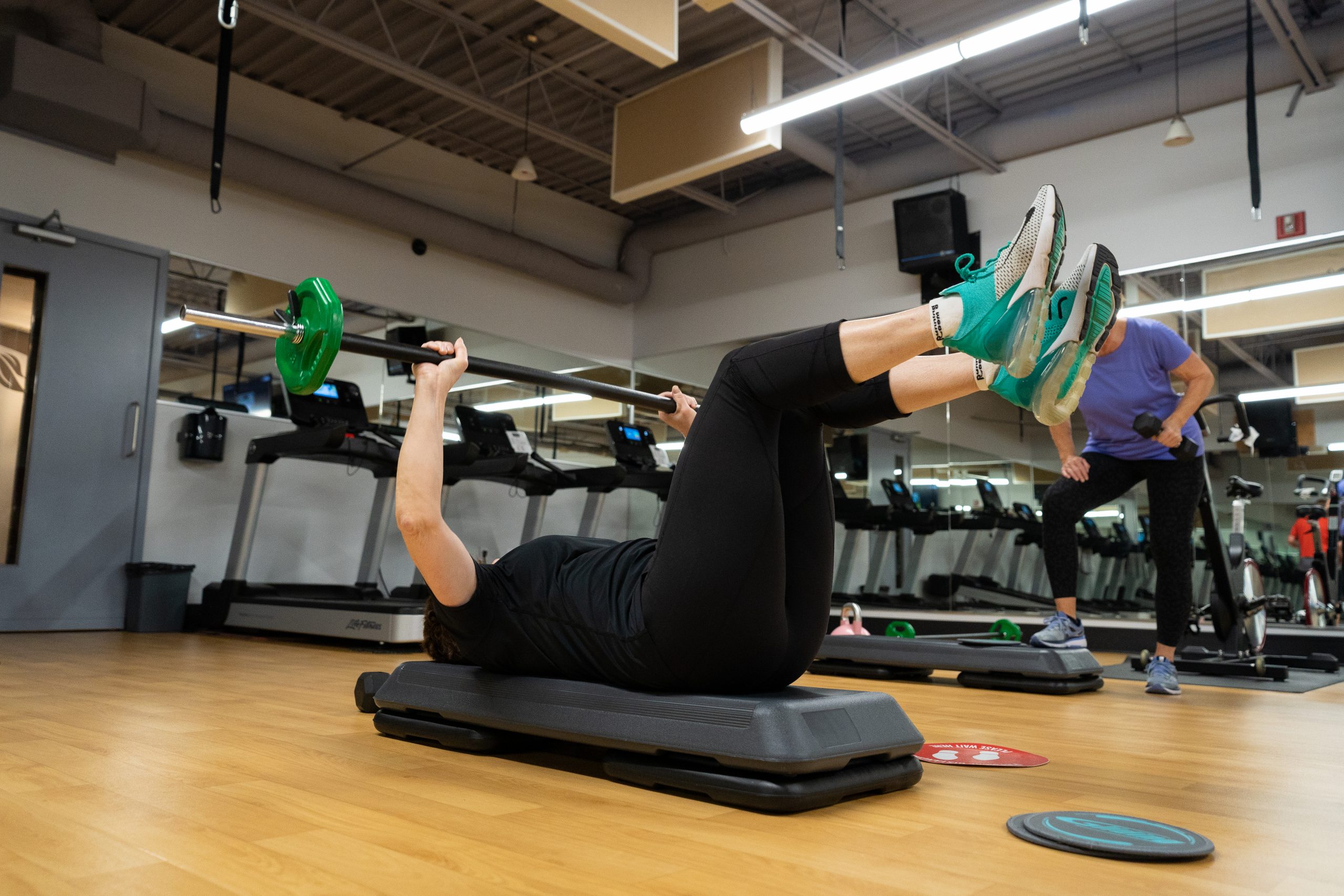 LIFT
Sweat to the beat of your favourite music as you perform a choreographed program to challenge your fitness. Increase your strength, improve your cardio, and energize your body with LIFT.
All fitness levels are welcome. Available online and in studio.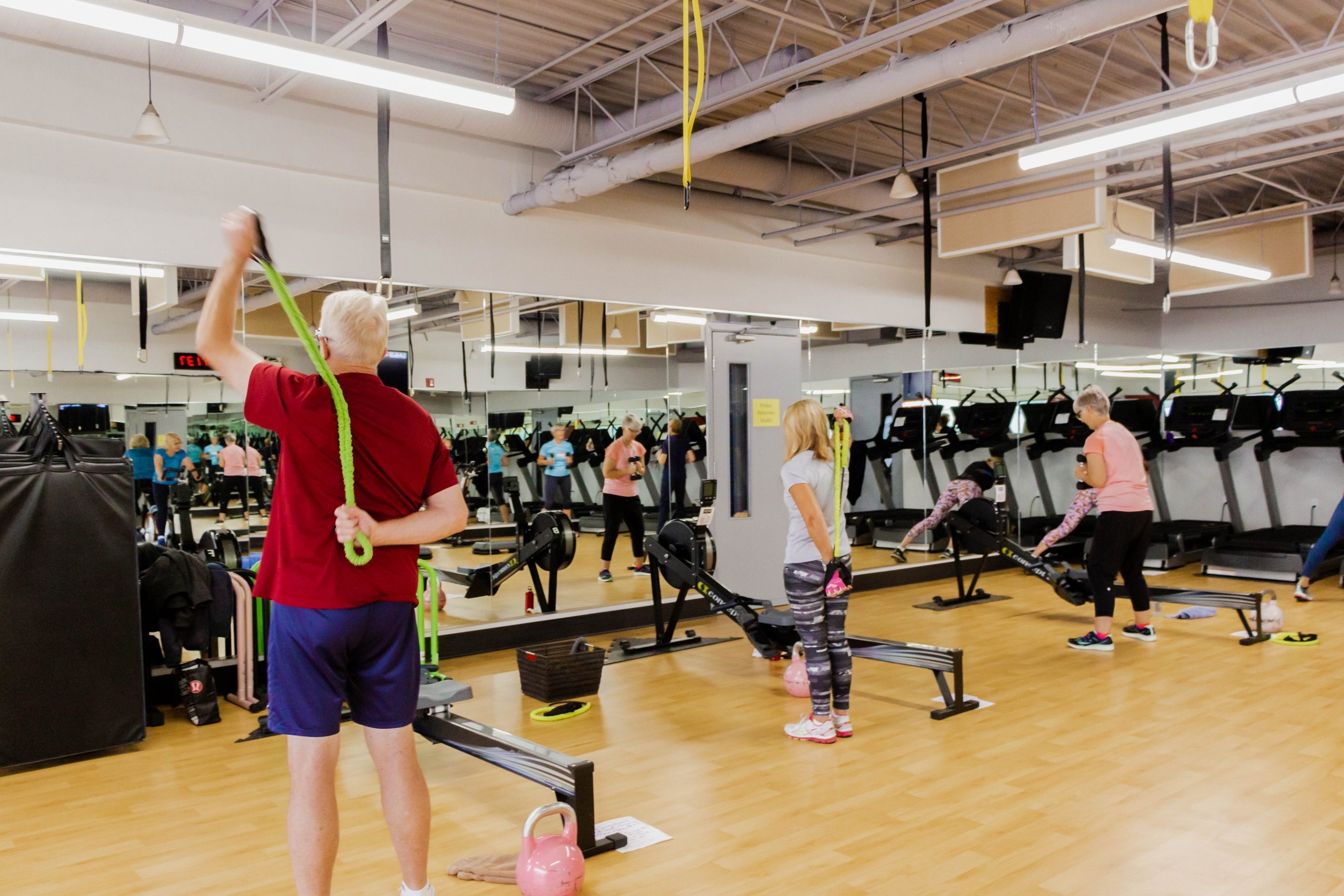 MOVE IT LOW
This gently-paced, low-impact workout is suitable for all ages and fitness levels. Follow your certified leader as they guide you through this fun-filled class with comfortable to follow exercises using body weight or light weights. 
Available online and in studio.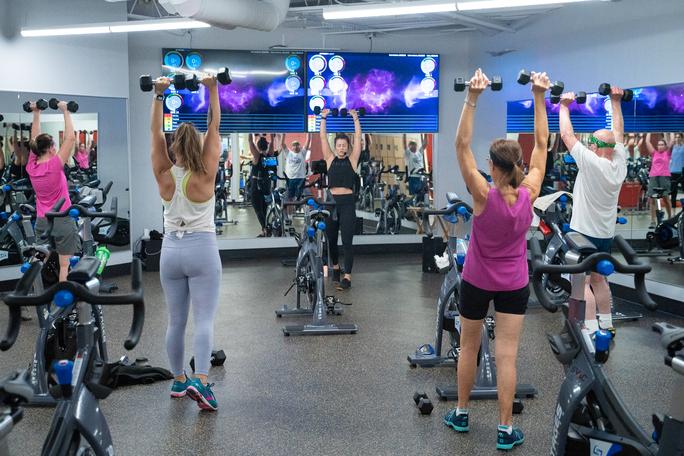 Spin and Strength
Feeling stronger and leaner has never been more achievable! This class is designed specifically to strengthen muscles, improve cardio, and blast away body fat on and off the bike. Your certified leaders switch up the classes to keep them fun for you and your fitness friends. Suitable for all fitness levels.
Available online and outdoors. Coming soon to the studio.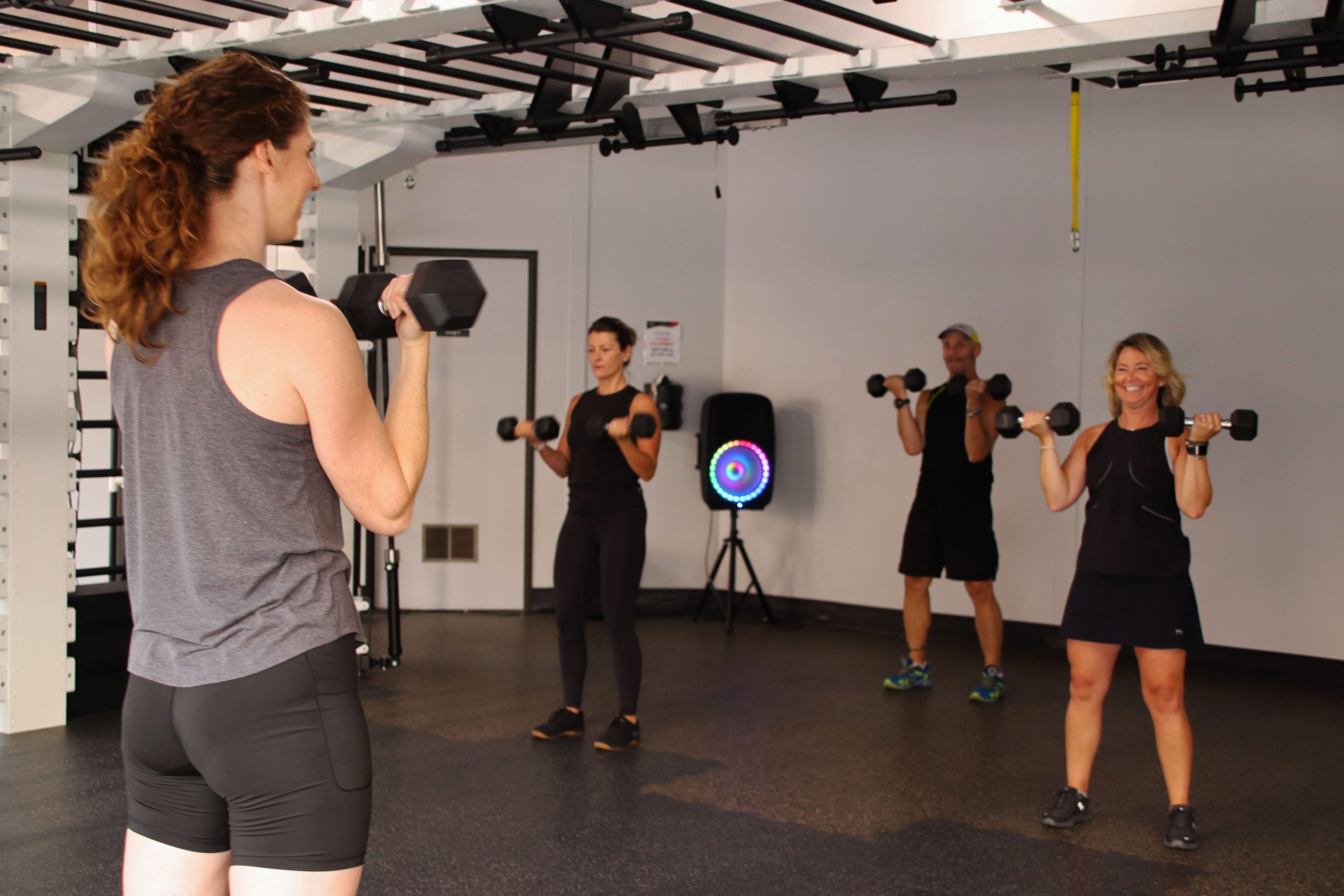 Tabata
In this high-performance fitness program, you will work for 20 seconds, rest for 10 seconds, and repeat this 8 times per muscle group. Be prepared to have some high intensity fitness fun!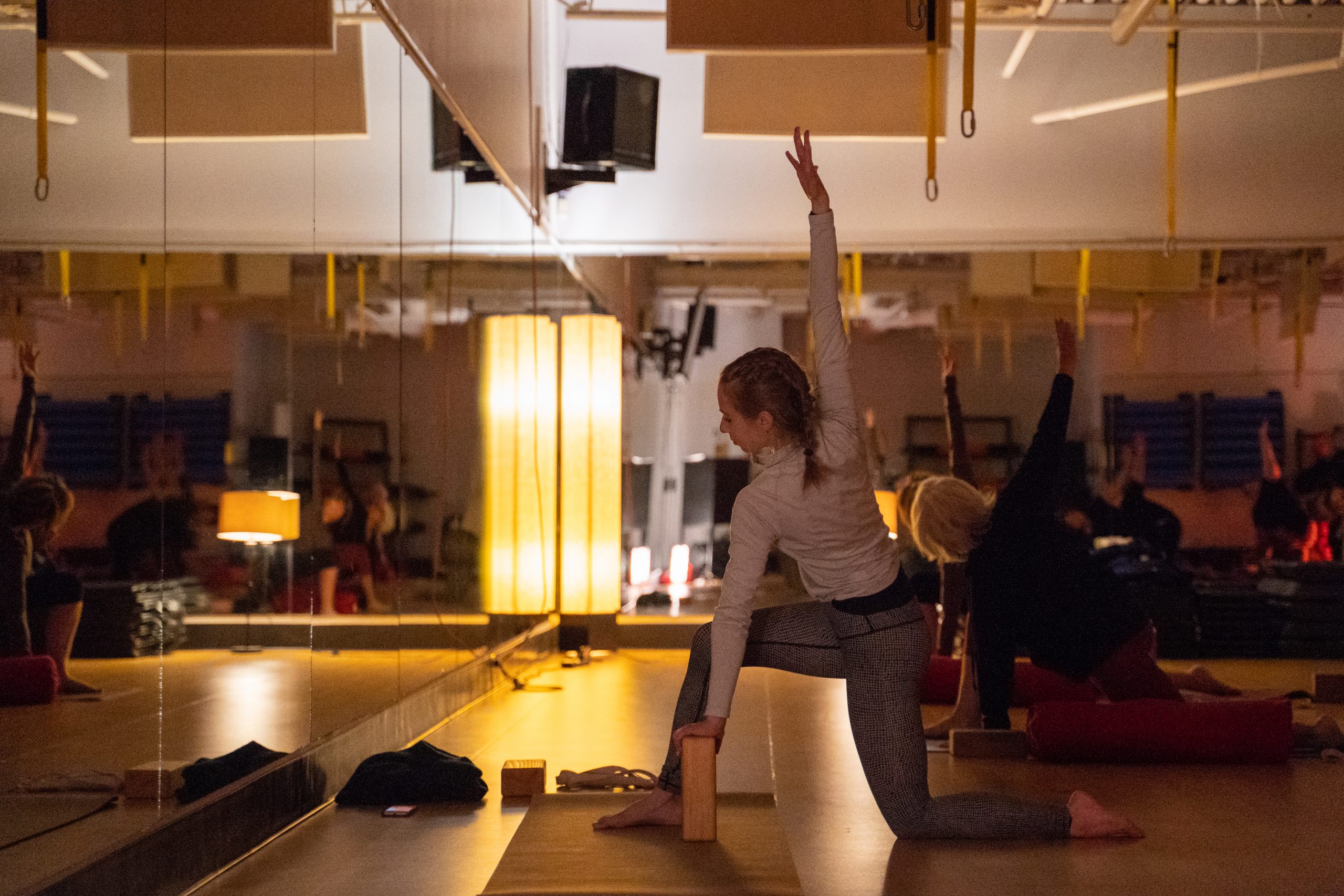 Gentle Yoga
Improve strength, flexibility, mobility, and balance with this gentle yoga class. In each class we explore different yoga postures and relaxation techniques to practice both on and off the mat.  No experience needed, just a willingness to try. SVAC has amazing yogi's to ease you into all yoga programs, helping you stretch and strengthen safely, for your mind, body, and soul. All levels are welcome. Bring your yoga mat and any personal props such as a bolster, strap, or blocks. We will also have props available for use.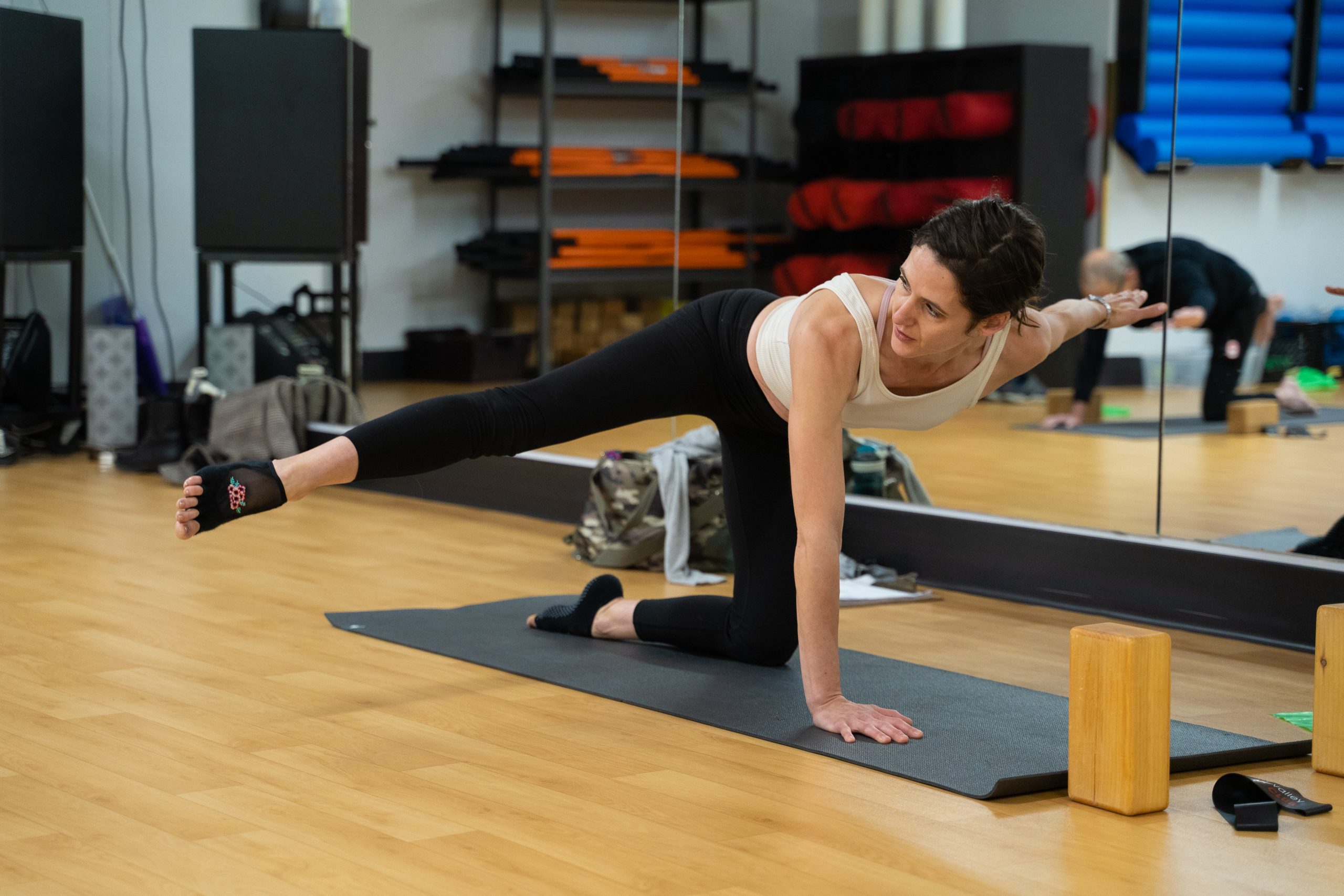 SVAC's Famous Class Varity – packed into one online membership
Get motivated, work hard and see results at home. We offer extensive group class options with top notch instructors. All group classes are included in your Membership and all fitness levels are welcome.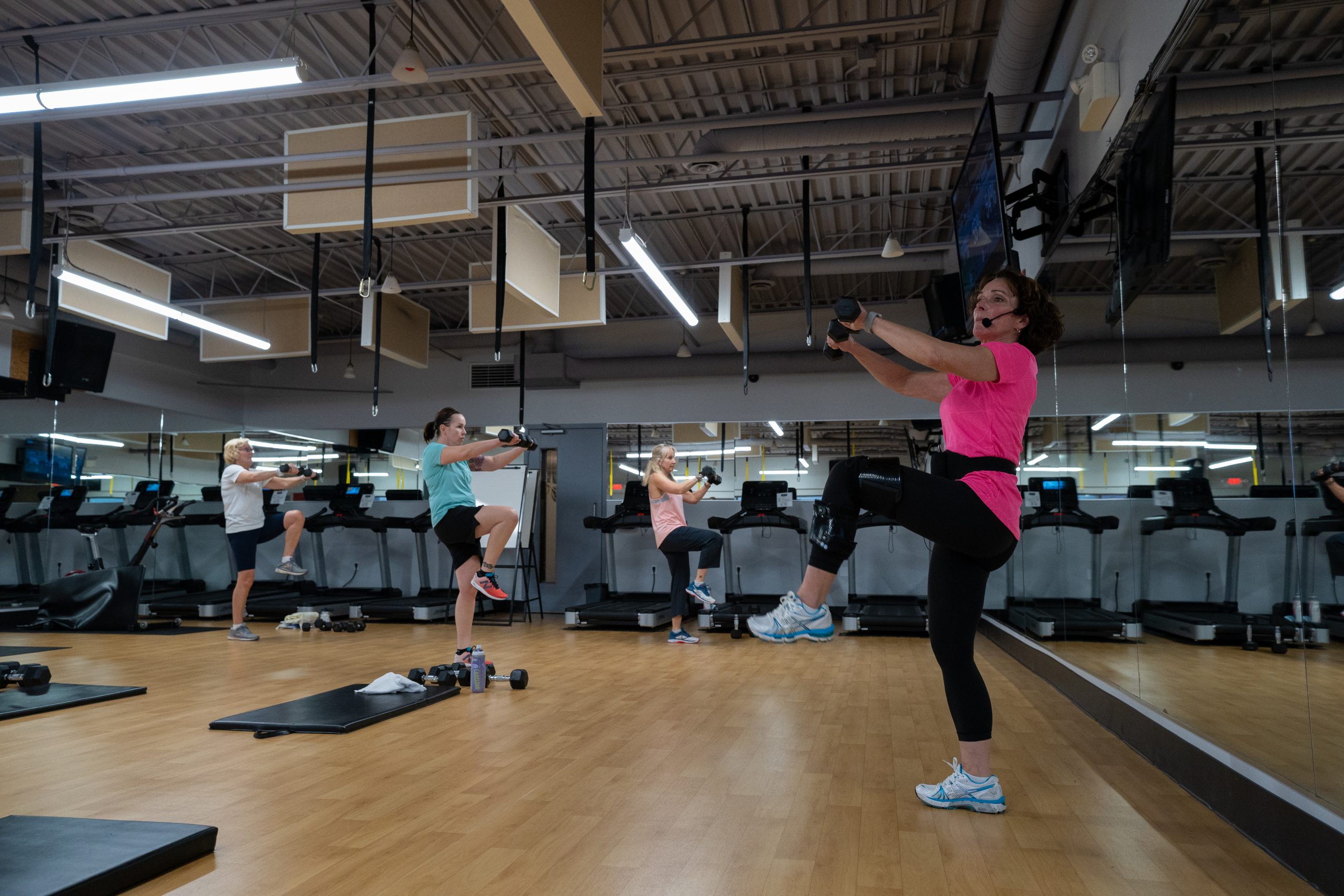 Socialize Virutally with Instructors & Other Members
Interact with your classmates before and after SVAC fitness classes and workout in an online social environment. Have your form corrected in specific classes and feel the energy of a certifed SVAC instructor motivating you each step of the way.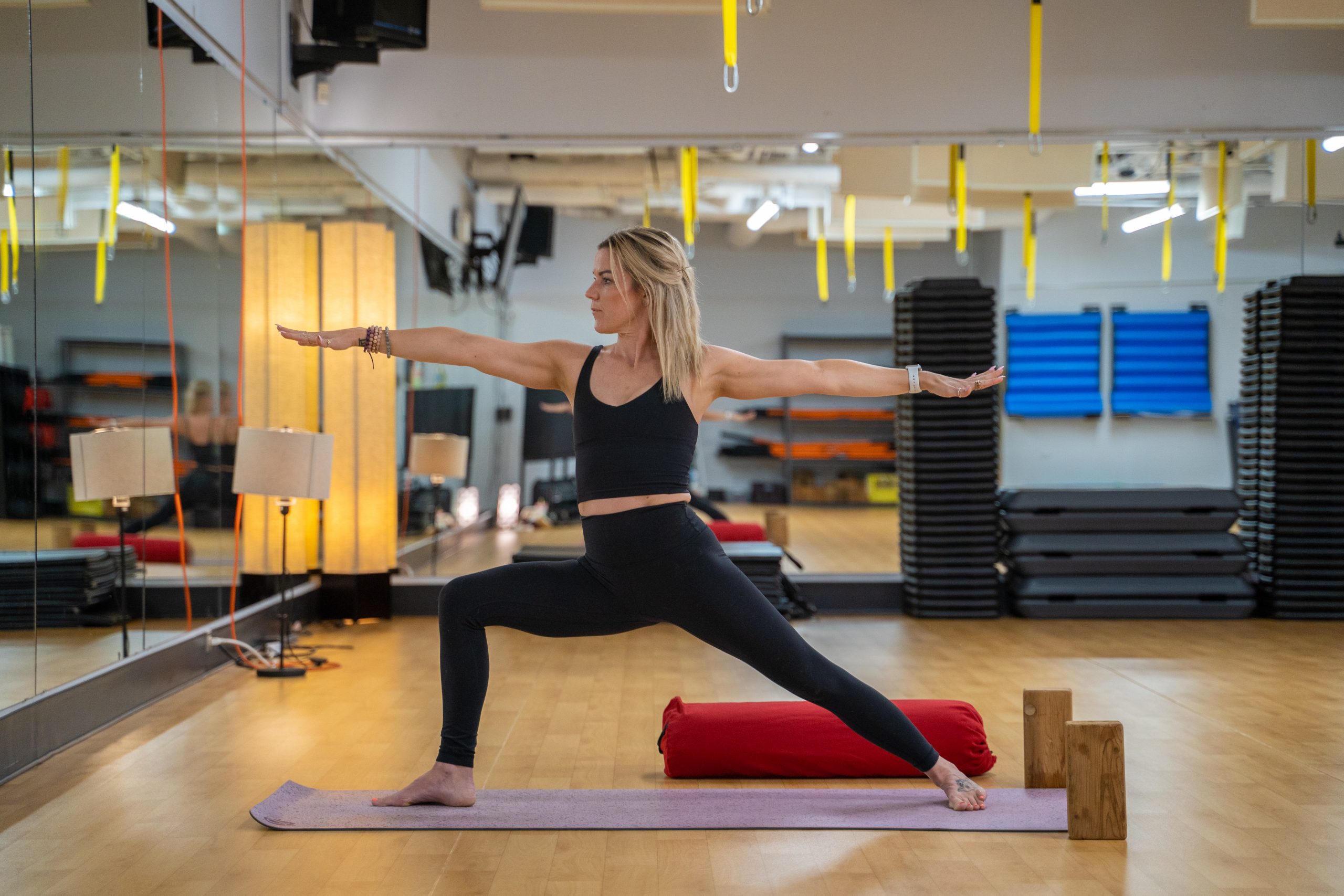 Access to the SVAC ONLINE FITNESS LIbrary 
Gain access to SVAC's ever growing library of previously recorded classes that you can access 24/7. SVAC ONLINE is being updated everyday.