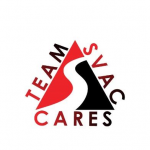 SVAC Virtual Classes How-To Guide
Get your virtual sweat on!
How to Watch SVAC ONLINE Virtual Classes:
Hello SVAC Community,
SVAC is thrilled to bring you Online Classes in a Month-to-Month Membership format. ALSO, upon the Club being permitted to reopen fully, Online Classes will be added into our regular membership!
To participate in virtual classes, sign up / book classes via the Gym Master App as was previously the practice. Class virtual access will work seamlessly via your Gym Master login.
Here's how:
Step 1. Log into Gym Master on the device you plan to use for your class participation.
Step 2. Download Zoom on this same device. https://zoom.us/support/download
Step 3. Read the class description and have handy anything you can to have a successful class. Example water bottle, towel, dumbbells or soup cans, facecloths or paper plates and SVAC mini band. (pick up your complimentary band at the Front Desk)
Step 4. Sign into the class 5 minutes before and use the livestream button for your live experience. If the leader has not yet signed in, or you are testing the system, it will not give you access and ask for a meeting code. When it is the actual time for the class and the leader has begun the session, you will have seamless connection to view and participate, no need for a Zoom meeting code or password. Leaving your camera turned on will allow the leader to see you and assist with encouragement and modifications if required. This keeps you safe and sweaty at the same time. Simply mute your microphone so just the instructor will see you (this will make you invisible to other participants).
Step 5. ENJOY!
How to Watch Previously Recorded Classes: 
In addition to the classes you are enjoying LIVE at home, we have recorded sessions for you to take part in whenever and where ever you are!
The library will grow as we record and upload classes. Access to the classes are provided on two platforms.
1. Access pre-recorded classes in the "Workouts" section of your Gym Master App or Member Portal.
                  HOW to access the classes:
                  Via your Gym Master App:
                  Find and click the "Workouts" menu item in your App.
                  Select the class you want to take and scroll or slide vertically until you see the YouTube link.
                  Hit the link and enjoy the class!
                  OR
                  Via your Gym Master Member Portal: Access via our website, click "Member Portal" button and log in as Member.
                  Select the blue "Training" button.
                  Select "Workouts".
                  Hit the drop down menu under "Submit Workout Progress" and scroll to "Recorded Classes" and hit Done.
                  Select the class you want to take and click the blue "View Video" button. Enjoy!
                  OR
2. Join our library platform outside of Gym Master with a link emailed to you upon purchase of
the SVAC ONLINE Month to Month Membership. This library will become our online
recorded resource moving forward.
Other Notes: 
This is a great time to inquire about meeting with a Certified Personal Trainer to help you meet your goals by working with them or having a custom program created to help you achieve your goals. We are committed now, and always will be, to provide you with as many endless fitness opportunities as this pandemic will allow. Click on the Personal Training Link to learn more.
We value health and wellness for you and for everyone.
Thank you from Team SVAC