Trying New Equipment: How to use the Jacobs Ladder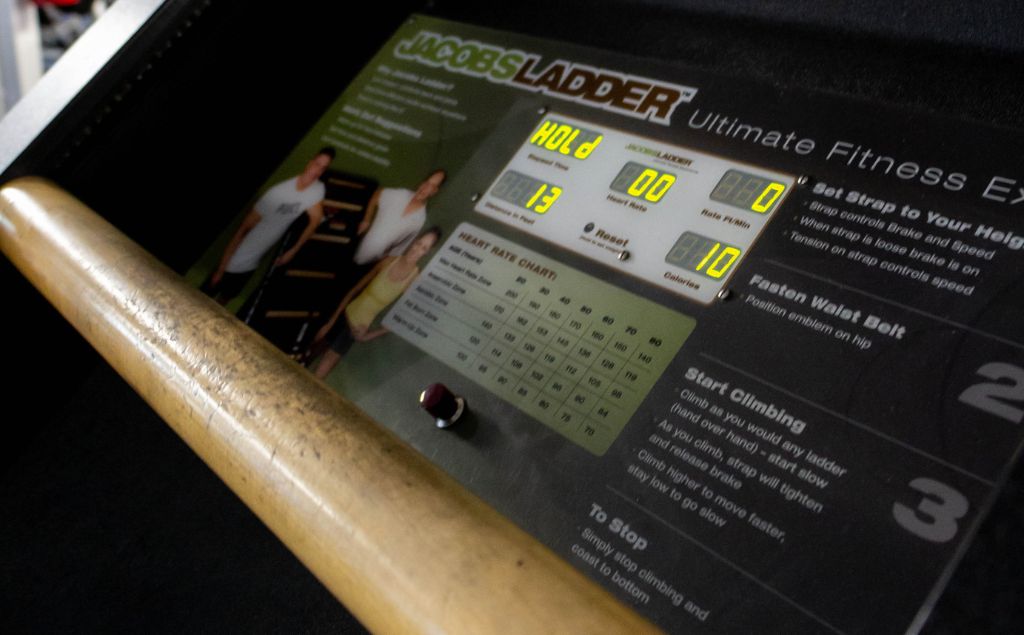 Trying new gym equipment can be intimidating. We understand! We've recently added a new piece of cardio equipment to our gym floor, the Jacobs Ladder, and want you to feel empowered to give it a try! 
This robust piece of equipment looks a little unnerving, but trust us it's great for all fitness levels! From beginners to professional athletes, this high intensity low impact workout is a great addition to your cardio routine. Fun Fact: Robert Downey Jr. used a Jacobs Ladder to train for his first Iron Man movie.
HOW DO YOU USE A JACOBS LADDER?
The Jacobs Ladder mimics the motion of climbing a ladder set up against a wall at 40 degrees. As you climb, your core, glutes, hamstrings, calves, chest and shoulders will all engage as you lean into the climb.
Step 1: Set the strap to your height. The strap controls the brakes and speed, when the strap is loose the break is on. The tension on the strap controls the speed.
Step 2: Fasten the waistband and position the emblem on your hip.
Step 3: It's simple – start climbing!
To stop: Simply stop climbing and coast to the bottom. Unclip yourself and you're done! You did it! Add your stats to the SVAC Jacobs Ladder 'PB' leaderboard.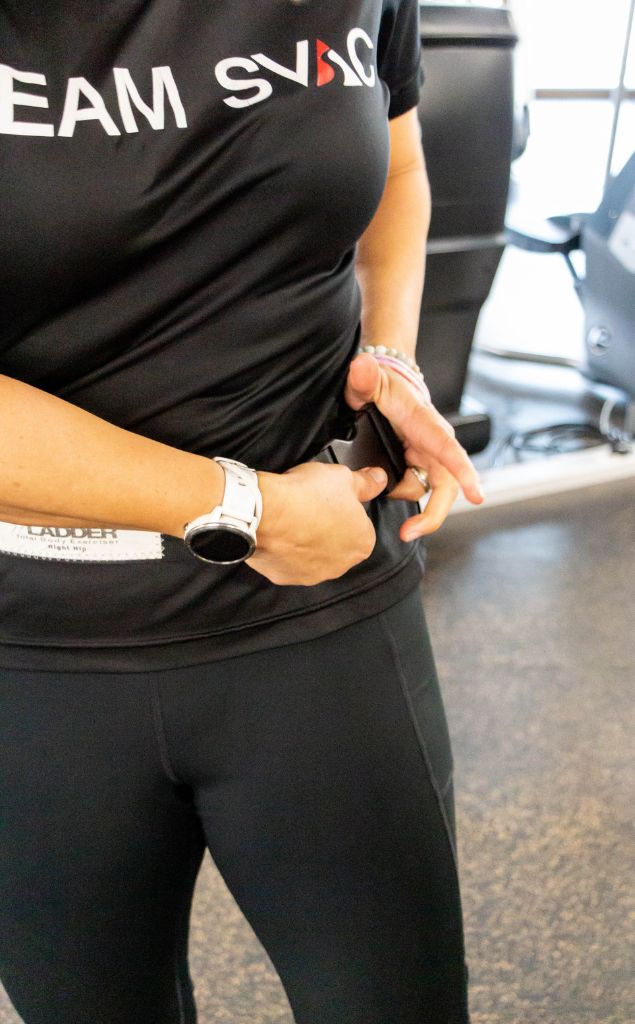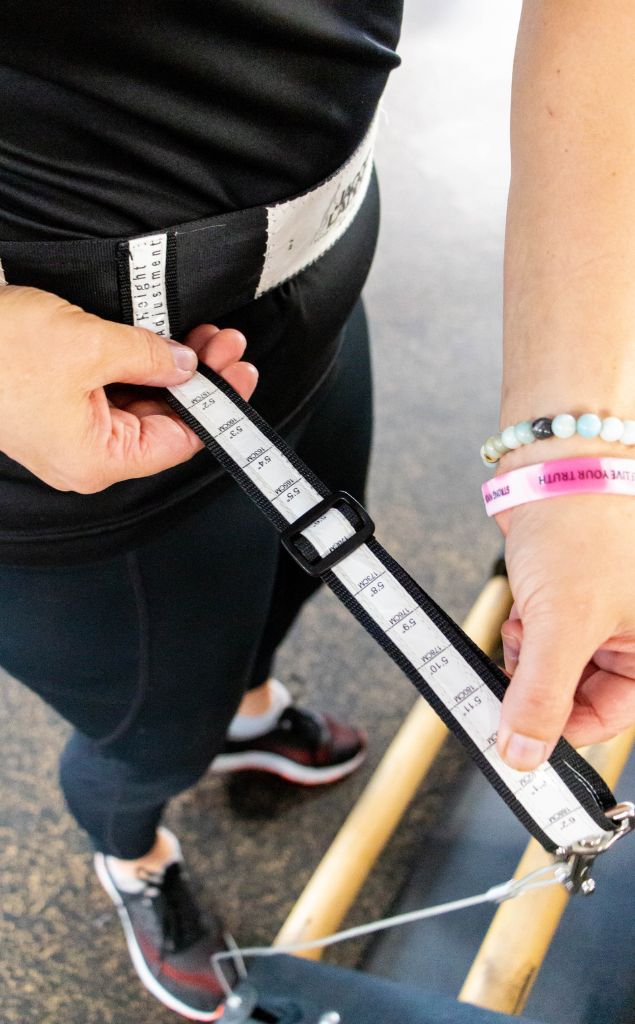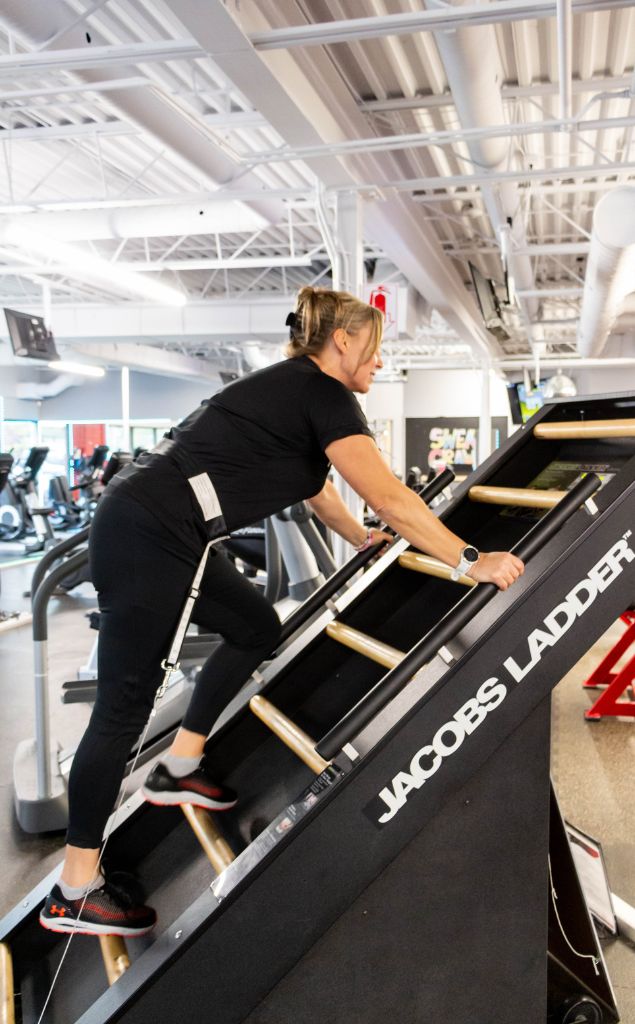 TIPS FROM FIT PRO KELSEY
:
If you're wanting to start off slower, stay closer to the bottom rungs. If you're wanting to speed it up, stay closer to the top rungs!

If it's your first time using this piece of equipment, start off by using the hand rails on the side until you get used to the movement and have a rhythm. Add the arms once you feel comfortable.

Try this instead of a treadmill workout, it's easier on your joints and tendons!
JACOBS LADDER EXERCISE BENEFITS 
Researchers have found that the Jacobs Ladder allows the user to workout harder with less effort compared to a treadmill workout. The high intensity, low impact movement increases your aerobic and anaerobic endurance. 
Aerobic endurance comes from a steady pace over a longer time.

Anaerobic endurance comes from exerting at a maximum effort for a short period of time, such as a sprint!
HOW CAN IT BE USED?
Because of the low impact this cardio workout has, it is easier on the joints and tendons, making it a great option if you are recovering from a sports injury. The Jacobs Ladder reinforces a natural body movement that helps us with coordination, posture and balance.
Jacobs Ladder is great for:
Athletic training

Rehabilitation

Military training
TRY THESE JACOBS LADDER WORKOUTS!
Go through a 2-minute warm up to get your heart rate up to around 70% of your maximum heart rate (MHR). Set a speed that keeps your heart rate at 70% and go for as long as you can. Record your time and feet climbed.
Keep track of your performance over time to see your progress and improvements!
High Intensity Aerobic Training (leaderboard)
Go through a 2-minute warm up to get your heart rate up to around 70% of your MHR. Climb for 15-20 minutes at a constant speed. Your speed should be determined by the rate that you can hold while not exceeding 80% of MHR.
Reduce speed and cool down for 3 minutes. Record your time and feet climbed. Keep track of performance over time to see improvement in this high intensity workout.


Interval Training Workout
Go through a 2-minute warm up to get your heart rate up to around 70% of MHR. Follow your warm up by a 4 minute interval at 85-90% of MHR or 90-110ft/min, followed by a 4 minute rest. Repeat! (Target: 4 sets)
Keep track of your performance over time to see improvement!
The intent of this interval workout on the Jacobs Ladder is to develop Type IIB (fast twitch) muscle fiber.
TRY OUT THE JACOBS LADDER AT YOUR NEXT WORKOUT!
Come visit SVAC's state-of-the-art gym floor in St. Albert or contact us.