fit pros
Meet our SVAC Fit Pros, our Certified Leaders in group fitness. Find your perfect workout class!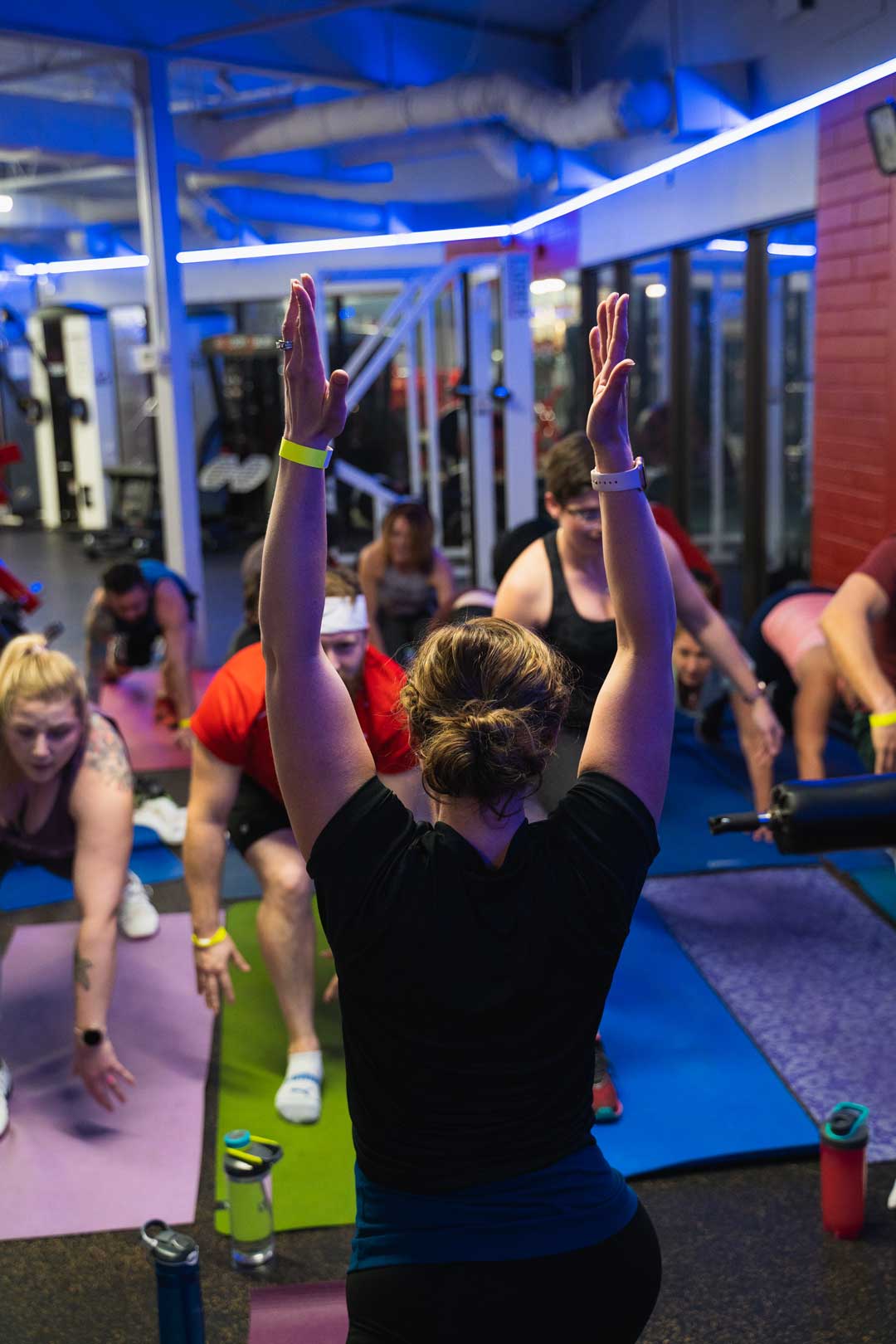 The SVAC has always been committed to bringing you the most qualified and exceptional fitness professionals in our area to assist you in reaching your fitness goals. We have Fit Pros who teach strength training, cardio, spin and yoga. We've got the perfect group fitness class for you!
We develop a fun fitness relationship with you at SVAC. Our Fitness Professionals will greet you by name after your first class. Our Fit Pros will modify your workout if needed to ensure that you are working out at your top-level and getting the most out of your time. 
Be accountable and take action. Get fit with us!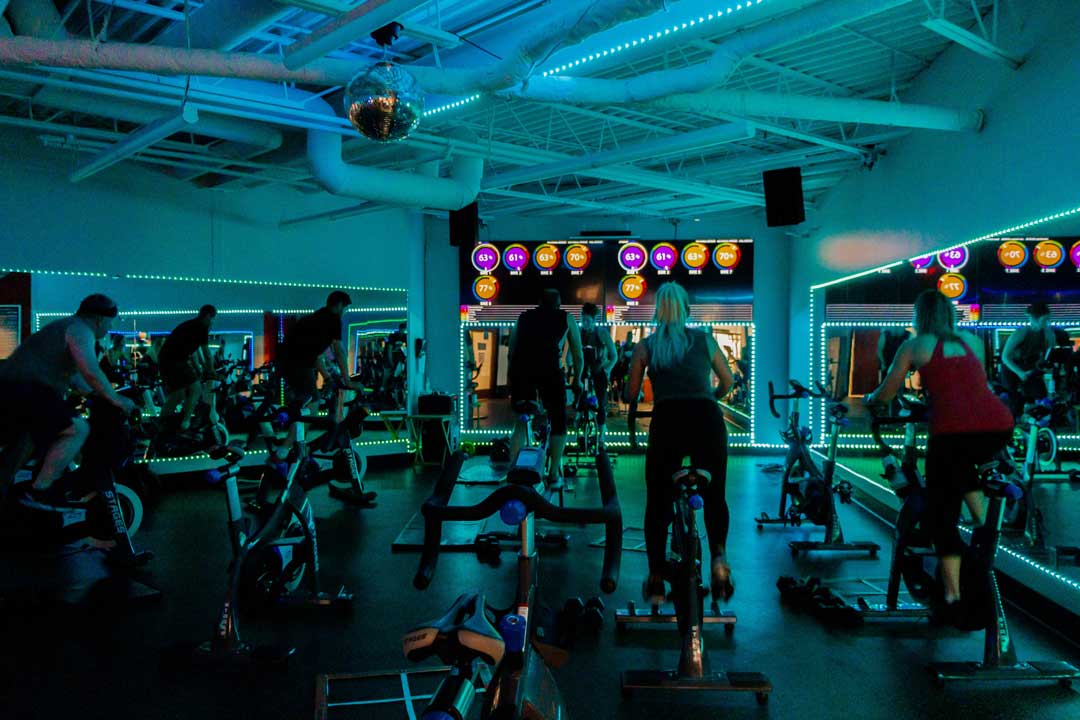 CERTIFIED FITNESS LEADERS
At SVAC, we strive to support and grow the community. Our community is friendly and supportive. We welcome you in and look forward to seeing you each week. Need help getting started? Ask us and we can make recommendations based on your fitness needs. Read about our Fit Pros below and the classes they instruct. We can't wait to get fit with you!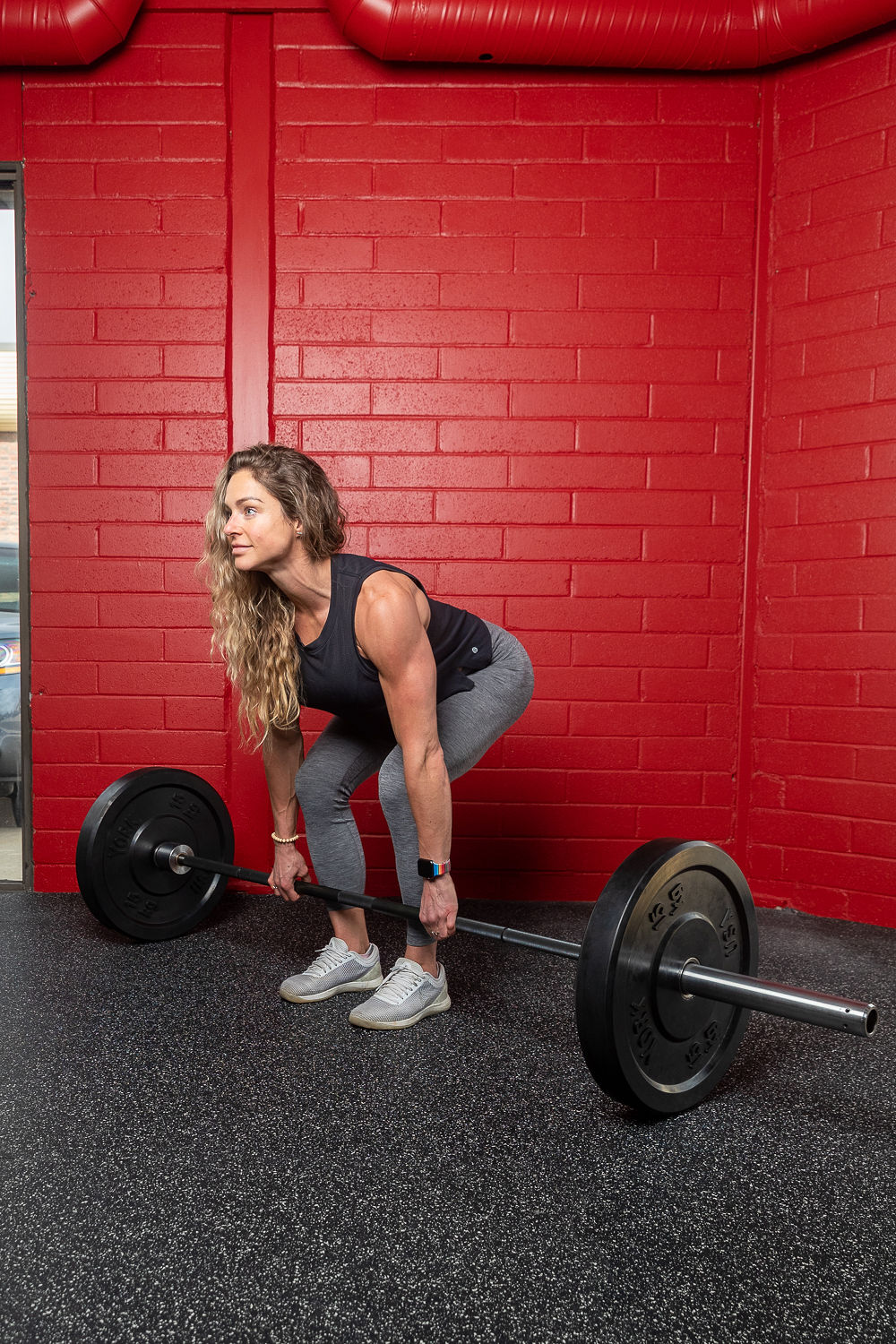 Chelsea Von Grat
I am a Certified Personal Trainer, Group Exercise Instructor and Nutritionist and involved in the health and fitness industry at SVAC for 12+ years. Most of this time has been dedicated to providing my clients with evidence-based education and to put up a good fight against the many misconceptions surrounding exercise and nutrition.
In 2012, I graduated from the University of Alberta with a degree in Physical Education, specializing in Sport Performance and Physical Activity. I went on to complete my Precision Nutrition Certification and currently offer online nutrition coaching.
I'm always looking to extend my skill set as a coach and has completed many other certifications including Pilates Reformer, Spin, Sports Nutrition, ED Awareness in the Fitness Industry & many more. I am currently completing my 200hr Yoga Teacher Training.
My dedication to school and sports in early life rewarded me with Female Athlete of the Year, Volleyball MVP and academic and athletic scholarships.
I currently play women's basketball in the EBA and most recently participated in the sport of bodybuilding as a figure competitor, completed the Banff Half Marathon, 35km in Sinister 7 and countless fun runs such as Mud Hero, Spartan Race, Color Run, Run for the Cure, West Country Hearth Attack etc.
I train clients and run spring/summer bootcamps out of my home garage gym in Edmonton. I also have a subscription-based fitness app for clients looking to train from home, or follow a gym-based program, "Train with CVG" which offers my own training program, right at your fingertips.
My focus is the unique training, nutrition and mindset needs of women.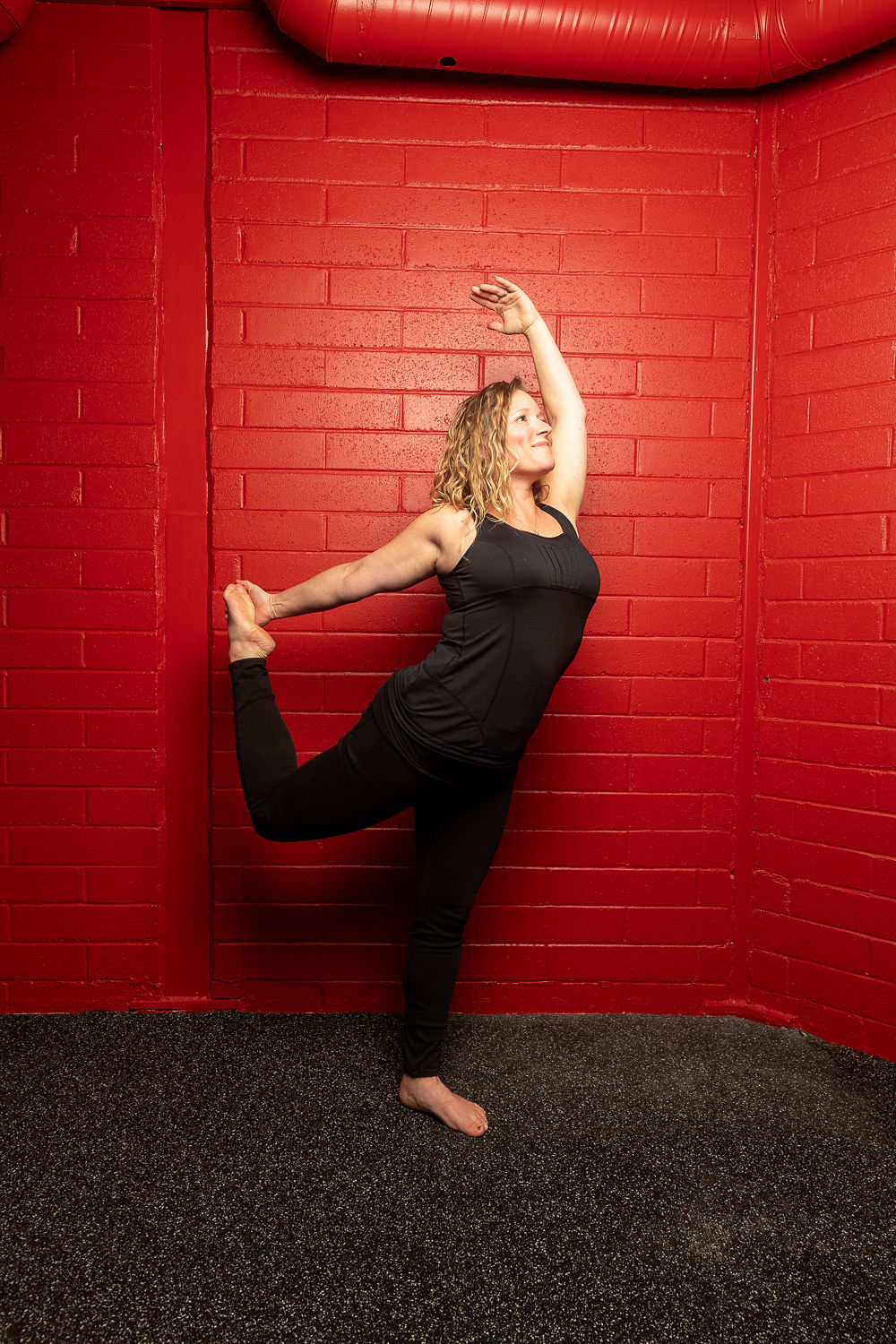 Chelsea Soar
I love to teach yoga and to move with our wonderful members at SVAC. My love of yoga developed as I found that it is the one place I can truly clear my head, I hope to inspire others to enjoy mindfulness through movement through practice. Meet me on your mat Sunday mornings at 10 am.
200 HR YTT, CSEP-CPT and CPR-C Certified.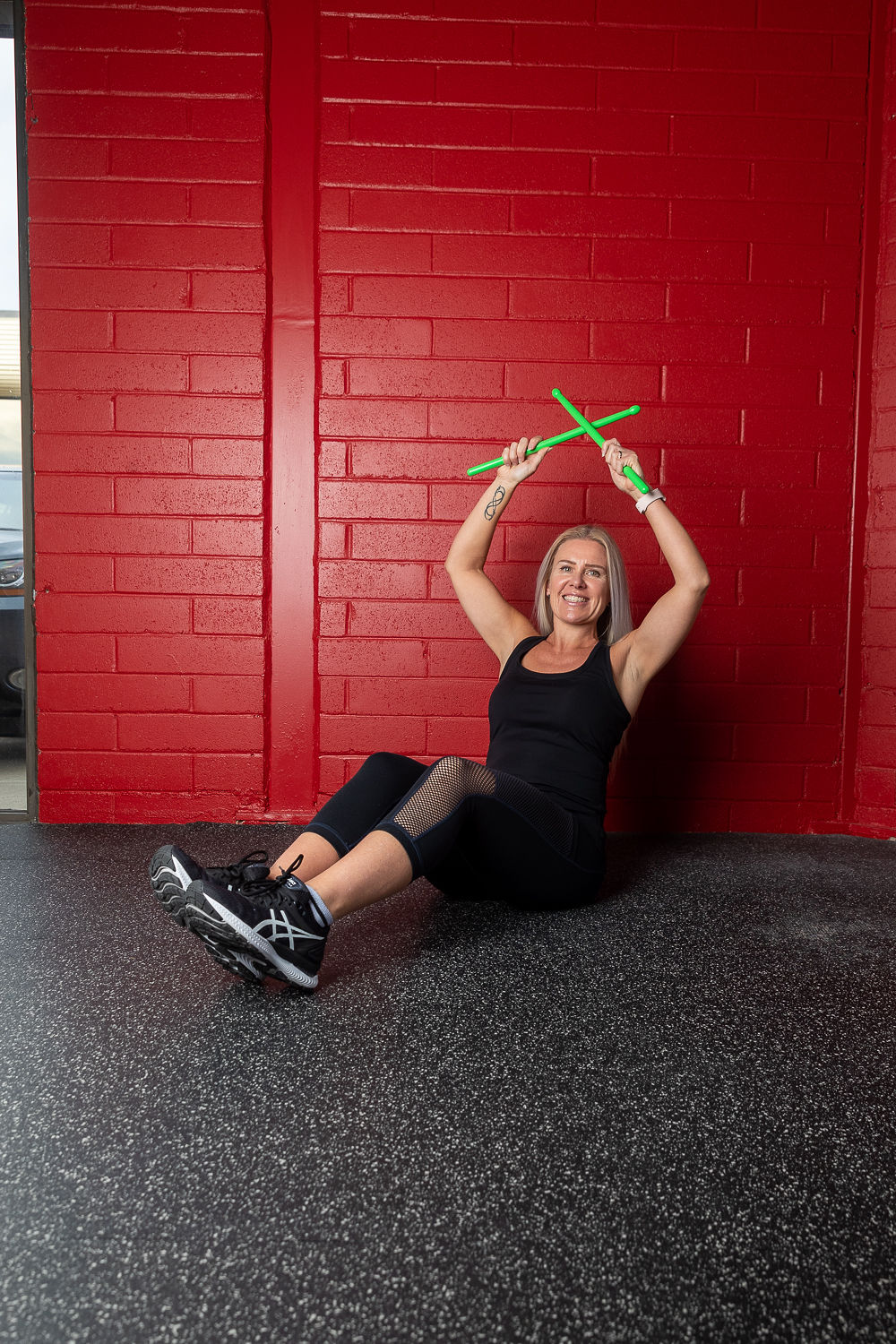 Shareen Baker
Music and choreography push me, let me show you how it can push you! Find a fitness path you love and you will stick with it! Get uncomfortable, that's when you'll see change. Find me instructing High Fitness, High Low, Pound, Strength, Barre & Spin.
AFLCA Certified Group Fitness Instructor.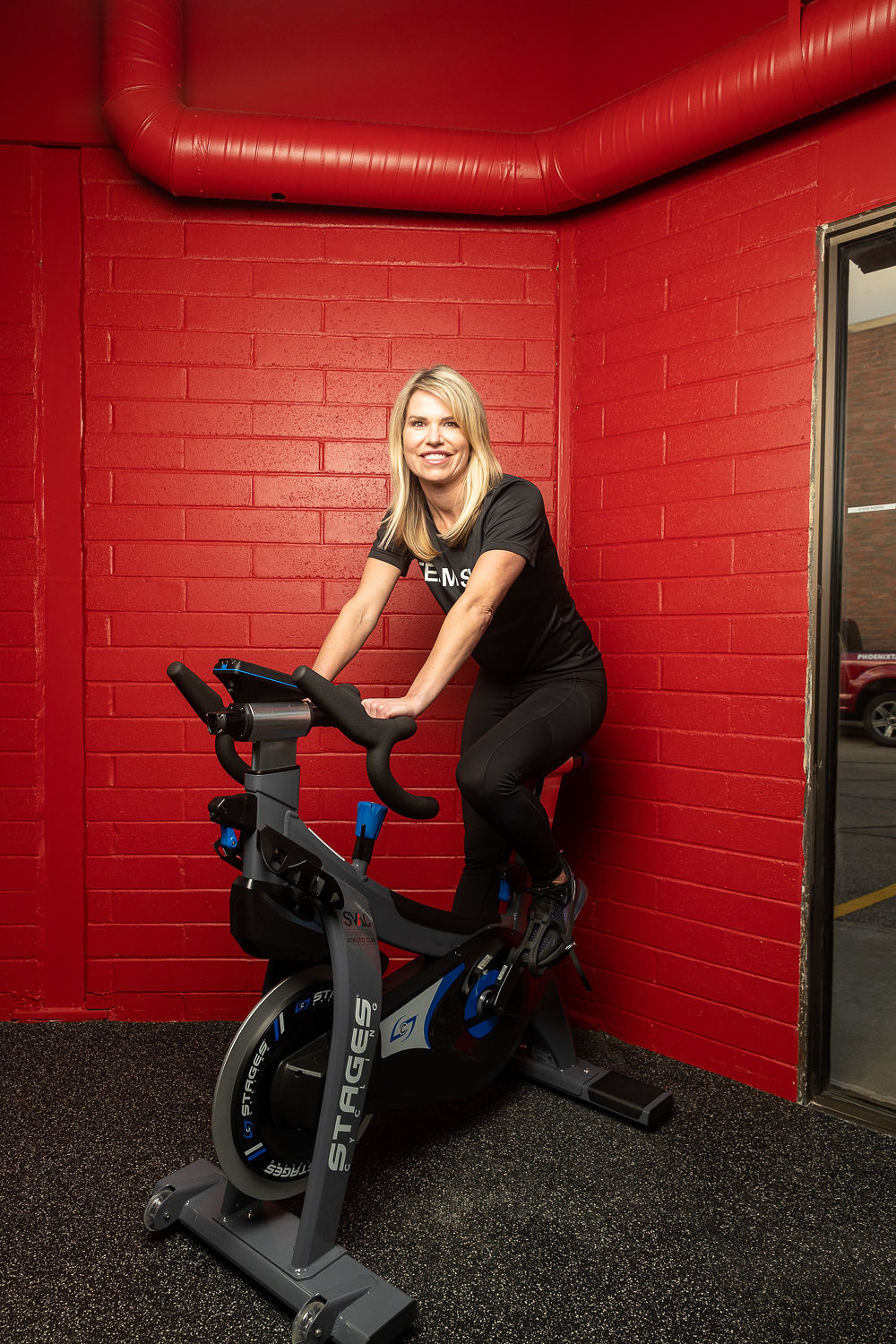 Tracy Durie
I've played a variety of high level sports including volleyball and soccer. As a teenager, my passion for instructing fitness classes started when I joined a fitness club and fell in love with group fitness. Since then, I achieved accreditations in both AFLCA and Canfit Pro. Canfit Pro is the most current. Family is the most important aspect of my life. My husband Ian, twins Kayden and Evalina and my dog Bear, love to spend time together doing various activities. I believe all of my participants are capable of achieving their own greatness and I feel truly blessed to be able to be part of their fitness journey.
I have been in the fitness industry for over 20 years. I have a degree in Education with a Specialization on Physical Education. I am currently certified with Canfit Pro and teach Stages Spin, Sculpt and Evolution. My classes are full of energy and cater to all fitness levels.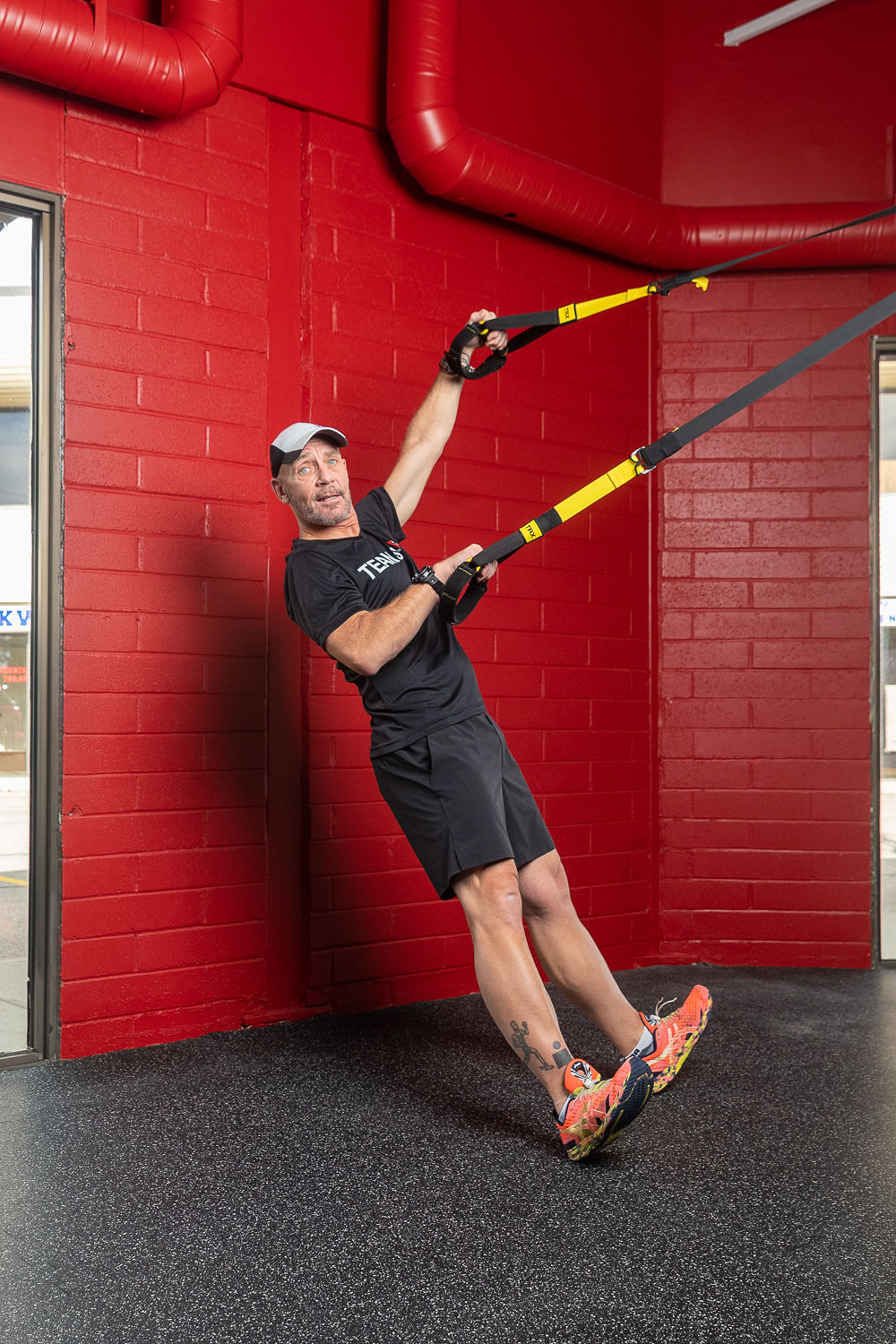 Brian Hill
One Life, One Body, One Opportunity.
IronMan Certified Coach Stages Spin, TRX, TRX Yoga and Yoga for Runners, CoreAlign, BOSU.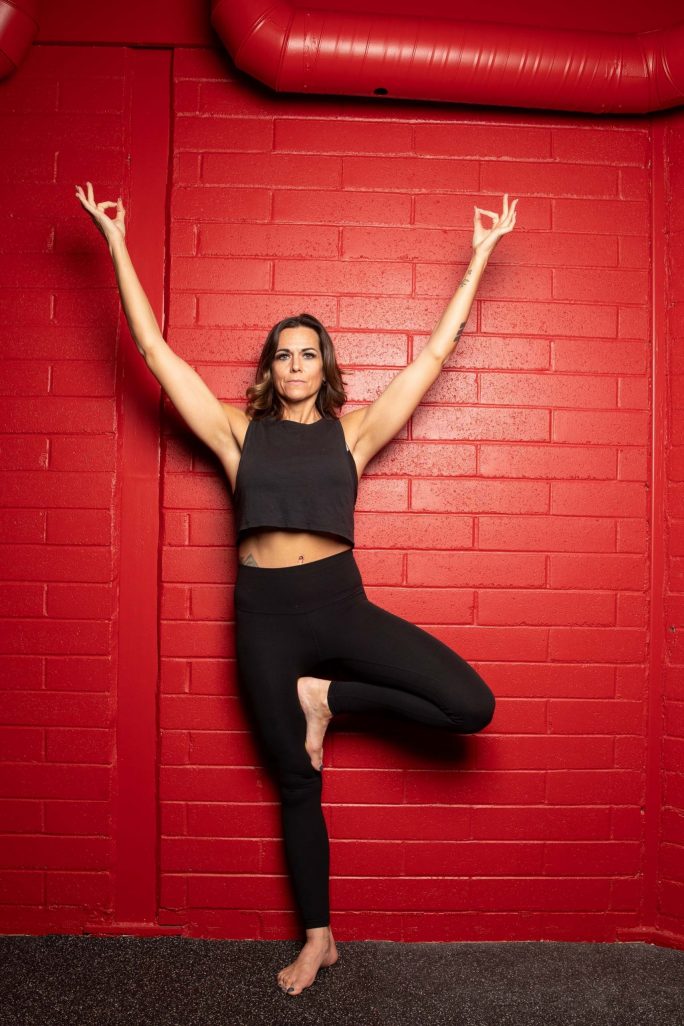 Coreen Rivard
I have a passion to help change people's life's in the simplest way possible, sharing group fitness. Here at SVAC, you will find me leading Yoga, Spin, Spin and Strength, Queenax, TRX, Evolution, Sculpt, Abs, Aerial Yoga and Mobility and Fascia Release. I can't wait to see you in class!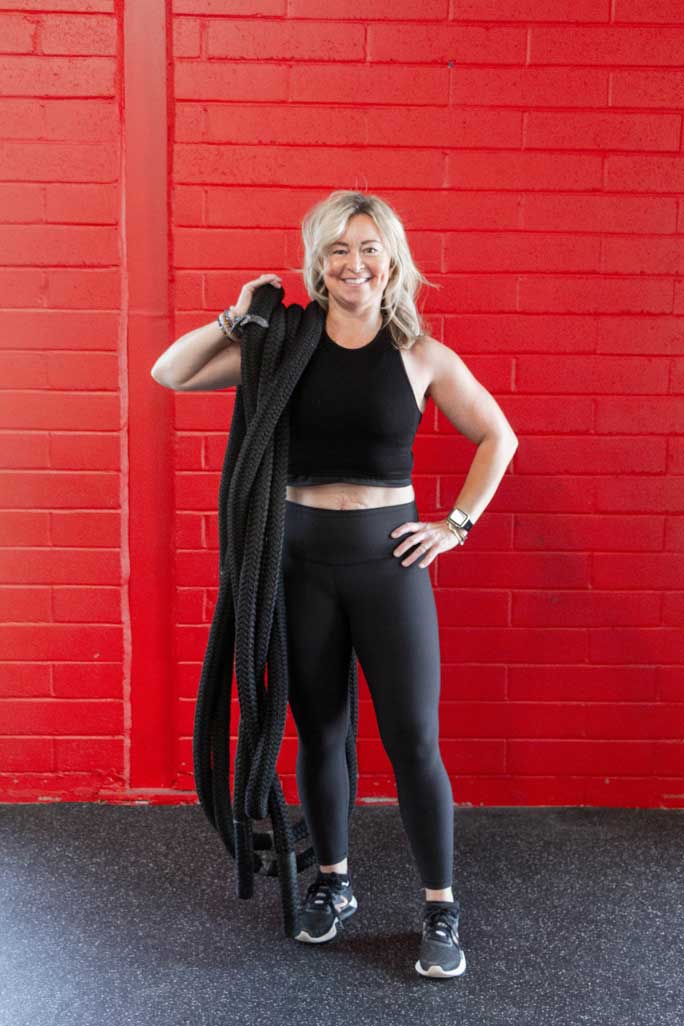 Danielle Smith
I am the General Manager at SVAC. You'll see me in your classes, and leading a few as Fitness is my passion. I love sweating, smiling, cheering, cueing and being with your Community. We can put ourselves off as a priority for many reasons, but the truth is, that the time is now. Now to take care of yourself. What are you waiting for?
General Manager SVAC
CPFT
AFLCA Cycle, Portable equipment, PrePost Natal with Resistance trainer
AFLCA Assistant Trainer of Trainers
Prenatal and Postnatal Fitness specialist
Obstacle course race training specialist
Fascia release and taping
Ever Active Children and Youth
Run Coach
Spartan Strong Certified
Barre
Olympic Lifting
Sports Conditioning
Fitness Kickboxing
Stages Cycle certified
Agatsu Kettlebell Level 1
And MORE.. Stay Hungry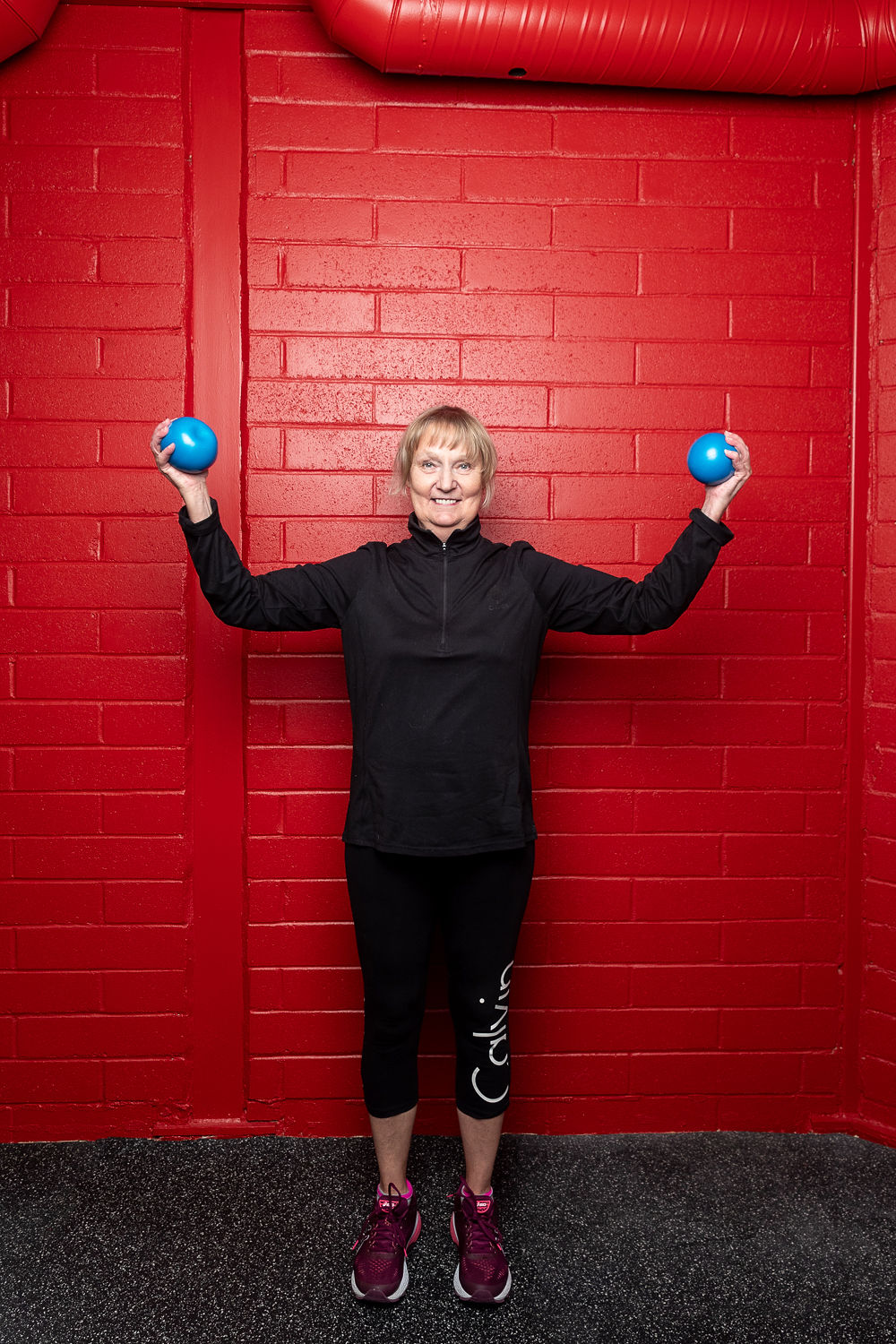 Kathy Giesbrecht
AGE HAS NO BARRIER – Your fitness is more important than your age. When I started teaching group fitness classes, I was accompanied by a solo pianist at the YWCA for music. As the years passed and aerobic dance became the workout of the day, I used record albums that I lined up by the record player and changed as needed. Then came tapes, CDs and today, iTunes on my iPad. Oh my goodness; I have taught many fitness classes from Aerobic Dance, Step, Pilates, Cycle, Evolution, Stages Spin, Queenax and my next challenge…online fitness classes due to COVID restrictions.
There have been many changes, but some things never change. The enthusiasm of participants is stellar, then and today! The music remains inspirational, touches our souls and keeps us moving year after year. We have ROCKED to the music of Queen of the 80's and DANCED to Billy Eilish of 2020! No matter how I feel, I walk into class and see the smiling faces ready to workout. I turn on the music. Magic happens. I have taught at the YWCA, City of St Albert and owned my own Aerobic Dance Studio, The Body Shop.
Today, I am deeply grateful to have a home at SVAC! The opportunities here have allowed me to move forward year after year and challenge myself. I am also SO thankful to have known so many wonderful participants that became dear friends. Many have attended my classes from the beginning, experiencing the live piano music at the YWCA, and now are experiencing the high-tech class of Stages Spin at SVAC! I am proud to say that yes, you CAN teach an old dog new tricks!
Bachelor of Recreation Administration, specializing in Physical Activity
AFLCA Certified
Stott Pilates Mat Certified
Balance Bodies Reformer Certified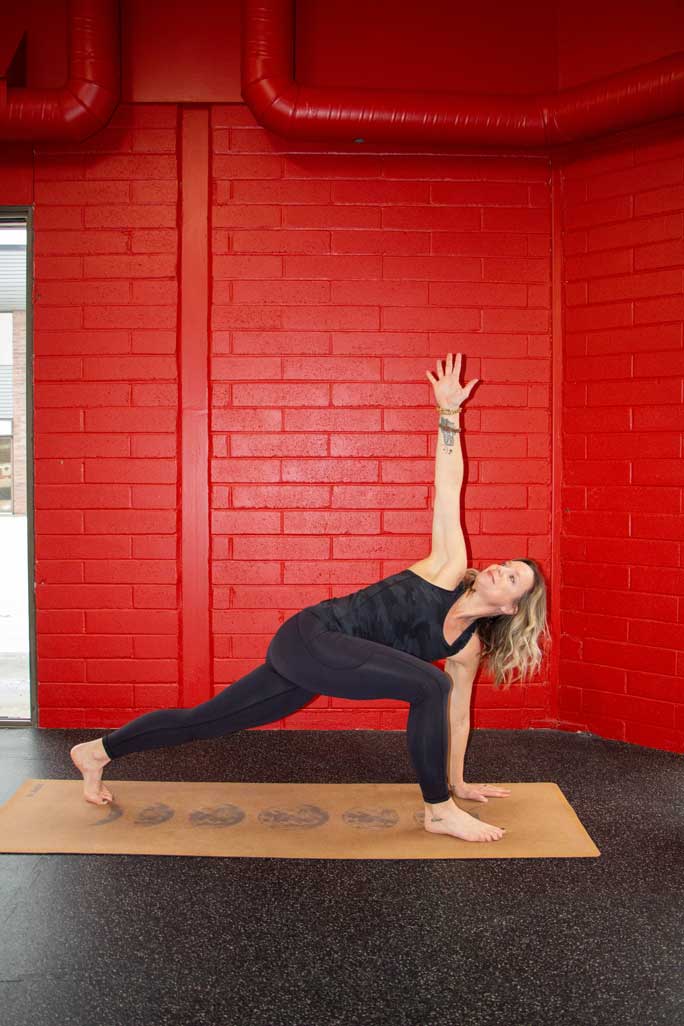 Tara Cawson
I have been an active person all my life. Cheerleading, cross country skiing, horseback riding, running, hiking…. During University in the 90's, I first discovered Yoga and I was hooked. I loved the spiritual aspect, the breath-body connection and learning to trust my body. I continued my personal practice for over 10 years and then finally took my Yoga teacher training.
I love to teach a strong but gentle class incorporating breath and soul connection. My classes are suitable for all levels and my hope is you leave them feeling more grounded and connected to your body.
My certifications:
200 hr YTT
Pre/Postnatal Yoga
Holistic Health Practitioner
Working towards my 300 hr YTT
Degree in Psychology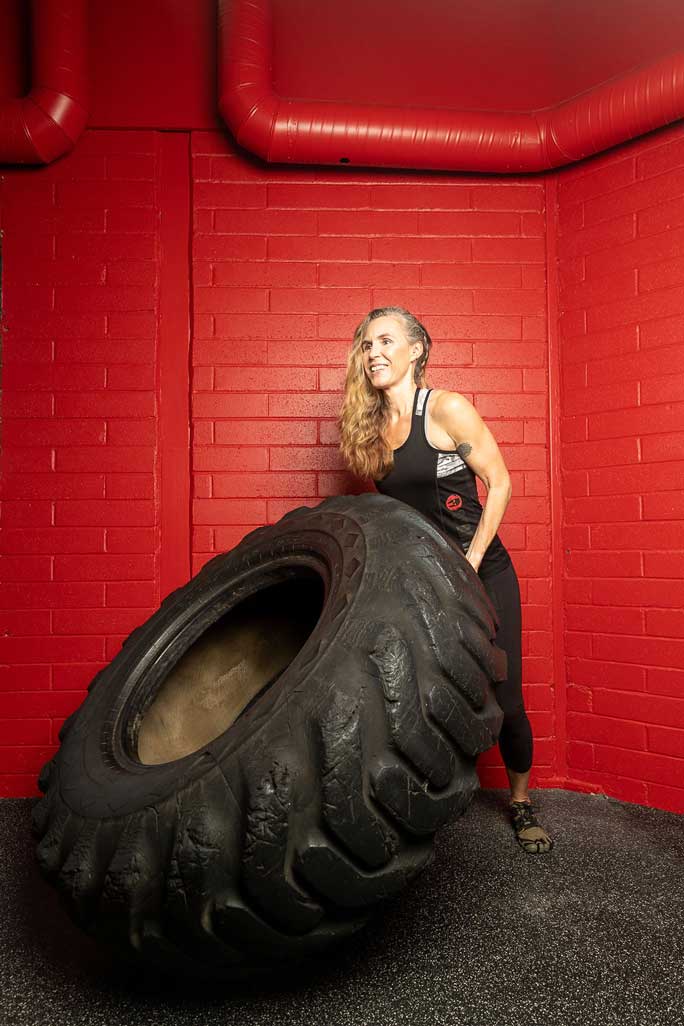 Stacey Rose
Fitness for me is not just something that I do but a way of life. I plan my days around my workouts not the other way around. I have been in the fitness industry for over 15 years. I have been involved in fitness activities from a very early age. I did swimming lessons, figure skating, track and field, Ultimate Frisbee and Martial Arts (Kempo Kung Fu, BJJ and Muay Thai).
For a few years I was a strength and conditioning coach and athletic trainer for both the St Albert Fury football team and for the St Albert Mustangs Track team. My knowledge of functional movement from martial arts training and Pilates helped the Fury have fewer injuries than ever before while I was working with them. I discovered Obstacle course racing about 5 years ago and found a new passion. We are capable of so much more than we believe. There is a feeling that you get when you accomplish something that you thought was impossible for you and it is indescribable.
I love that feeling and I love helping clients find that feeling as well because I get to share in it too. Spartan Race has a slogan "You'll know at the finish line." that is based entirely on that feeling. There is a quote from Lazarus Lake, the creator of the Barkley Marathon, that describes it pretty well. "They just sit there and you can see this, the extremes of joy that can come with sports. That you only get when failure was probable."
Pilates Reformer
Mat through Balanced Body
Agatsu Kettlebell
FKCC Kickboxing
CanFitPro Personal Training
Fitness Instructor
Spartan SGX Coach
OCR Coach
Spartan Obstacle Coach
Diploma in Holistic Nutrition through CSNN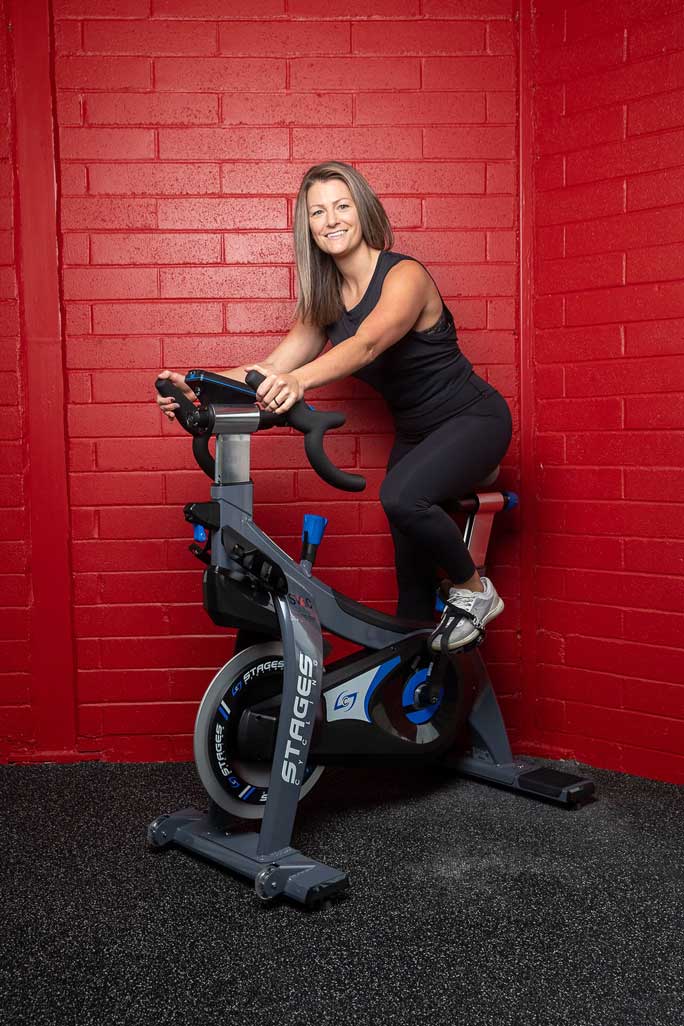 Kylee Andresen
Fitness has been my passion all my life starting at a young age. I grew up playing all sports but fell in love with hockey and still continue to play today. Being a Registered Massage Therapist made me realize I wanted to help people more with their goals towards a healthy lifestyle and after 12 years I decided to join the fitness industry leading classes at SVAC.
I love leading all fitness classes but Spin is my happy place, my place to encourage you through your best potential while riding to the beat of a killer playlist. Whether I'm on the spin bike or in studio expect energy, expect sweat! Join me in spin, evolution, barre and strength classes here at SVAC.
AFLCA
Group cycle, portable equipment, Aquasize and Resistance Trainer
Barre Above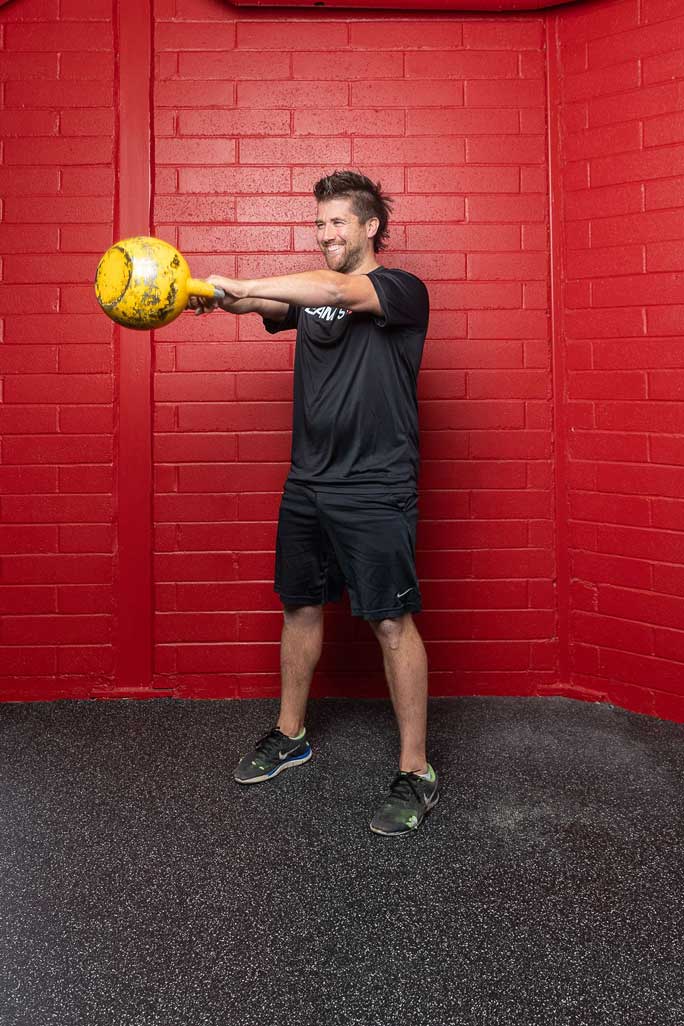 Conrad Haswell
I am originally from the UK. I settled in St. Albert with my wife and four kids. Here at SVAC, I lead Chisel'd, Bootcamp, Abs Blast, Tabata and Spin Beats. Telling you to 'suck it up' or to 'sort it out' seems more encouraging with an English accent! Come give one of my classes a go!
AFLCA/Fitness Alberta Certified
Stages Certification
And MORE!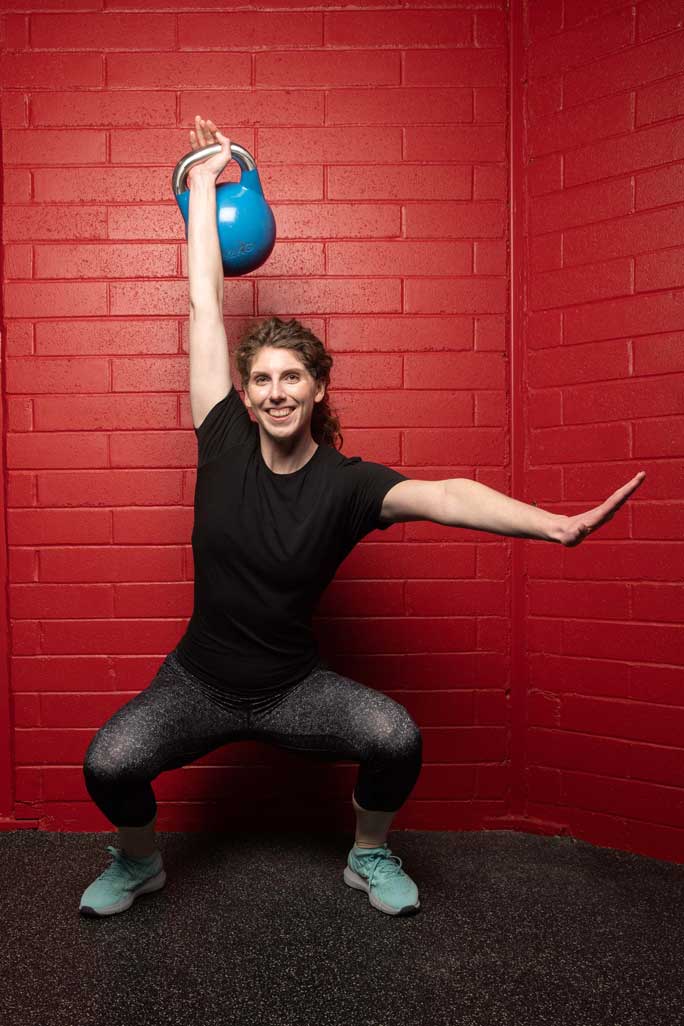 Teresa Holmes
I am committed to movement and exercise in any form. I fell in love with group fitness at a young age, when I was dragged to the classes my mother led at the local Y.M.C.A. I began my journey as a group fitness instructor at SVAC in April 2021 and look forward to sharing my love of fitness with you.
Agatsu Kettlebell Certification Level 1, 2021
HIGH Fitness, 2021
HIGH Low Fitness, 2021
AFLCA Group Fitness Leader, 2020
Crossfit Level 1, 2017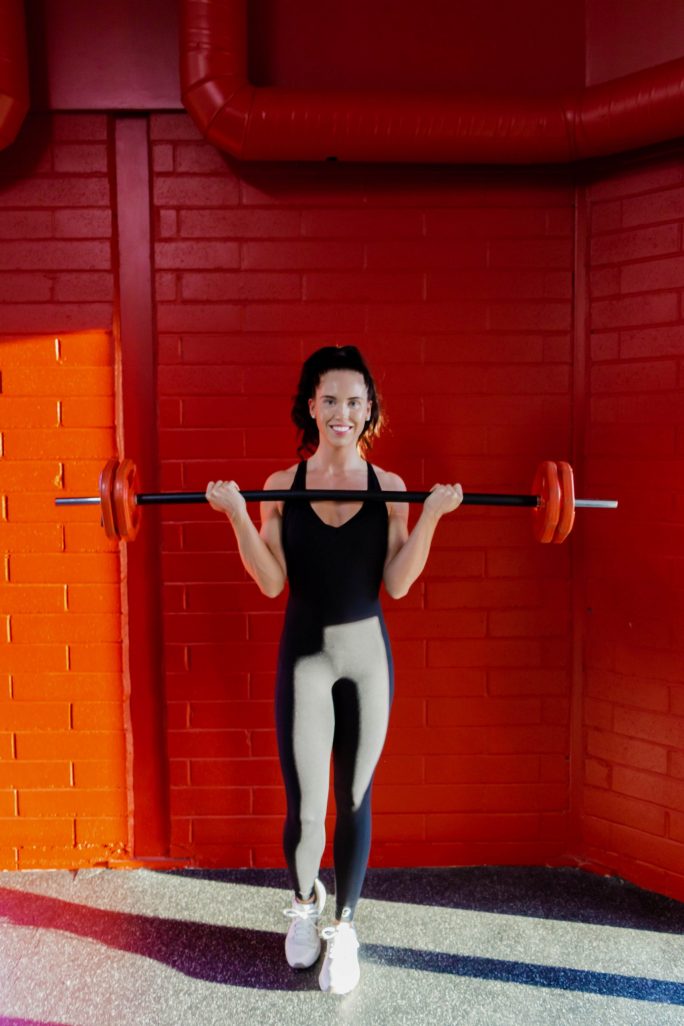 Jordi Cocks
My passion for health & fitness is to help all my clients become their best. I am a Canadian Society of Exercise Physiology Personal Trainer and Group Fitness Leader. I have post secondary education, practicum experience and am always participating in continuing education. I have been a trainer for 8 years and have been coaching skating for 10 years. My training has varied from when I figure skated, to when I was in strength competitions, to FEMSPORT competition and in 2021 when I competed in the TNT Muscle Showdown and qualified for nationals by placing 1st and 3rd in my divisions, as well as the Alberta Natural Canadian Physique Alliance Show where I placed in the top 5.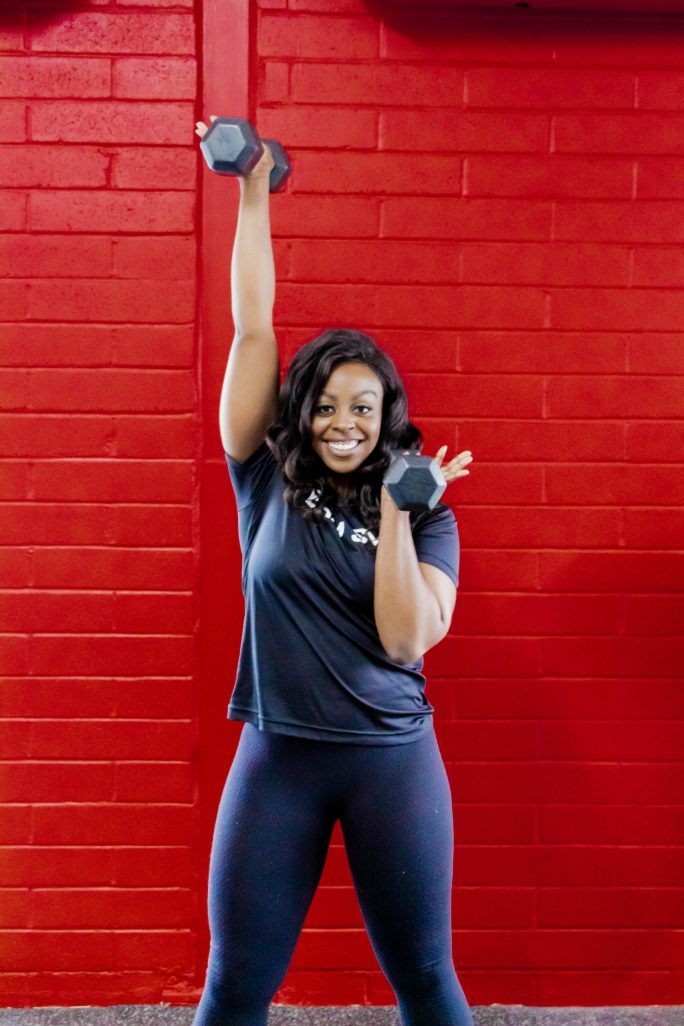 Jayne Bologun
I began my personal fitness journey in 2013. With a fitness background in the competitive sport of bodybuilding, my ambitious nature combined with a passion & strong desire to serve others led me to pursue a career in health & fitness.
Certified as a Personal Trainer & Group Fitness Instructor, my natural ability to teach & educate others has encouraged clients to adapt to a new lifestyle. Implementing systems & good habits has been my approach to long term health. My desire is to impact the lives of others in ways that goes beyond physical results by ultimately redefining the word "transformation" one client at a time.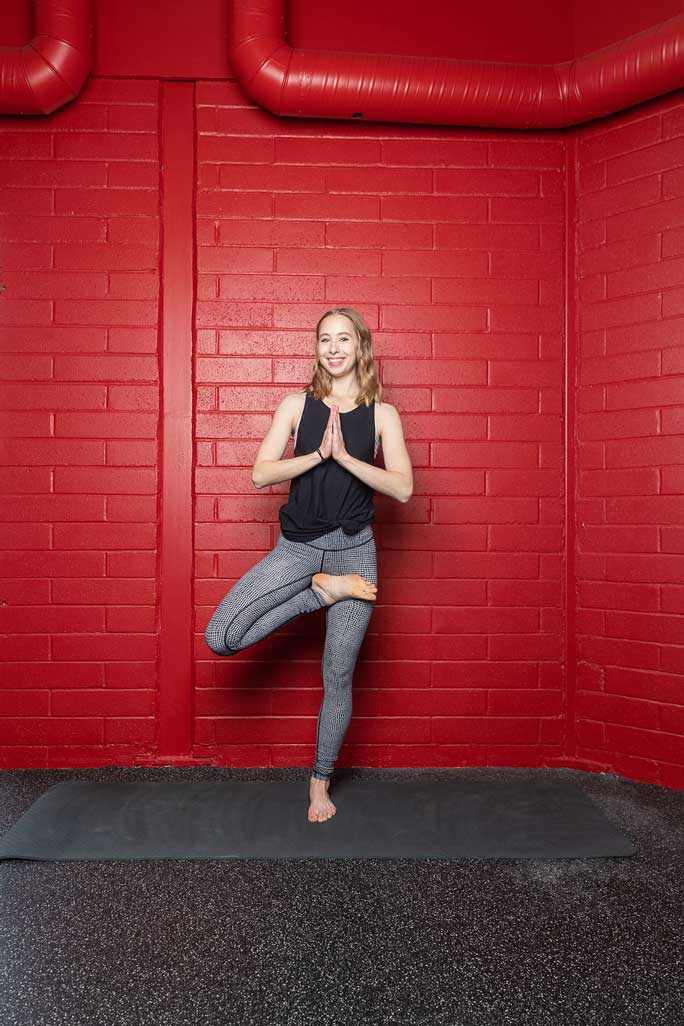 Natalie Labuick
I am a certified yoga teacher RYT200 with a Rocket Ashtanga series training and fusion fitness. I began my journey with yoga over 5 years ago and am continually learning and evolving my practice. I am passionate about the power of mediation through movement and believe in a practice that is both mentally and physically beneficial. I love to connect and build relationships while always having a few laughs during class.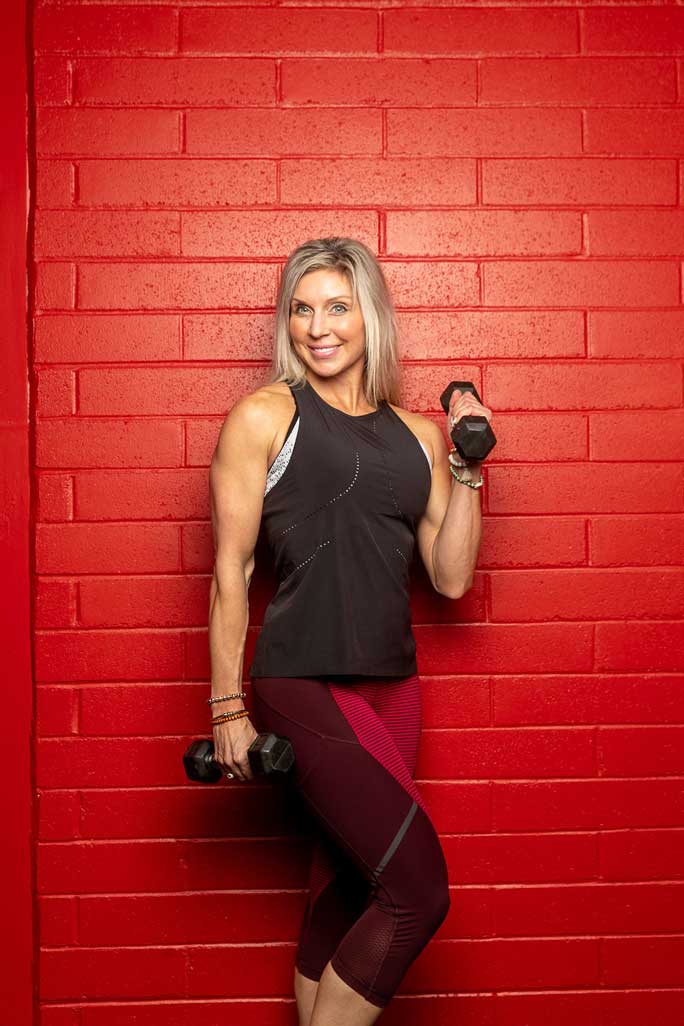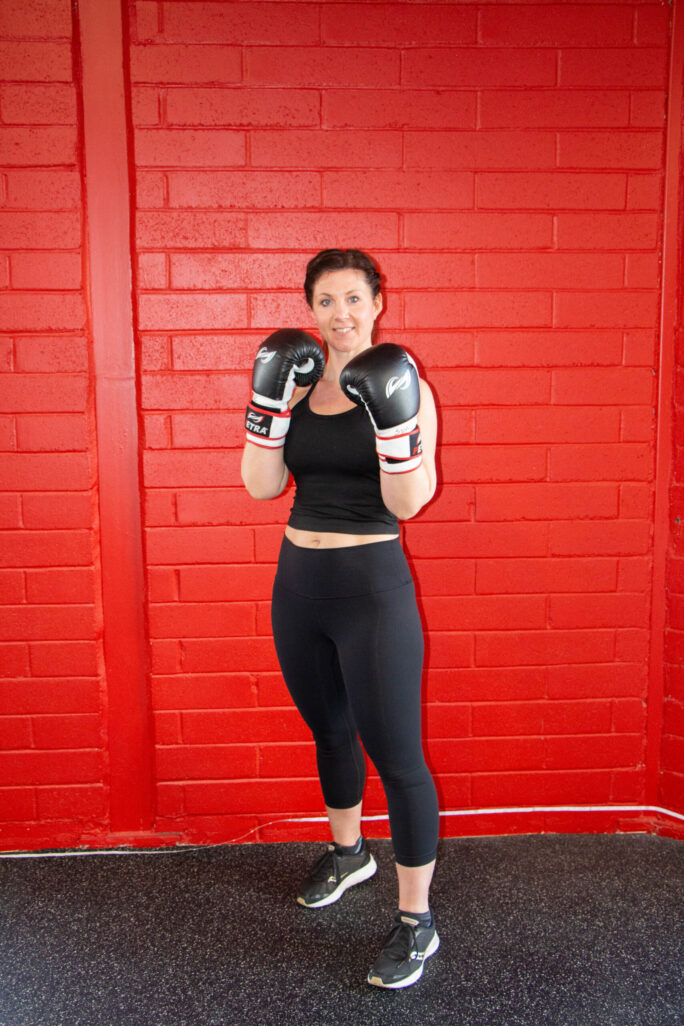 Trish VanDelight
I started on my fitness journey after I become engaged. As many brides do I wanted to get fit for the wedding. I would have to say that is where the spark that lit the fire started. Once I became pregnant with my daughter, I wanted to make sure I stayed as active as possible knowing that it would only help down the line. After having my son I started working out at home and writing lesson plans for my friends. I loved touching base every day and the community feeling. My favorite thing was watching them do something they thought they'd never be able to do or finish a workout they thought looked really hard.
I loved leading by example and showing my kids a healthy active lifestyle. I was nudged into fitness leading by my sister in law and once I started I was hooked.
There is no greater feeling then seeing someone conquer a challenge, watching them grow stronger and as life has changed and flowed, watching how much movement aids in mental, emotional, and physical health.
Group fitness is by far my passion. The camaraderie and encouragement. The way others lift you up and push up to never give up. It's electric. It's such an amazing connection and I LOVE the community of it.
My kids are my constant reason why. I want them to see how important movement is. Longevity of life, mental health support as well as being able to move WITH them. My husband is always up for a challenge and is with me for any challenge I brave to dream up. Talk about supportive.
I have completed 2 triathlons as well as 2 MS bike rides. I use both experiences to remind me why I move. They were both amazing challenges and I'm very proud I've been able to experience them.
AFLCA group fitness, cycling and portable equipment
200HR YTT
Level 1 Fitness Kickboxing Certification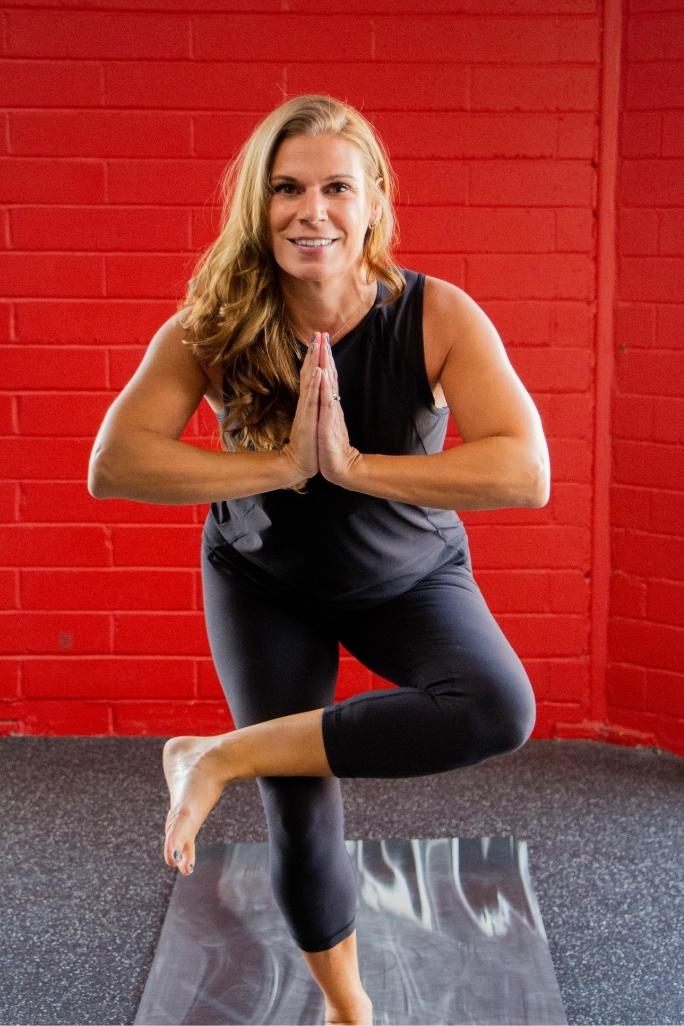 Amber Demers
Hi! I have been practicing yoga for over 20 years. As my children have become less dependent on me, I have had the opportunity to finish my 500 hours YTT along with a certificate in Yin yoga and mindfulness and meditation. I am currently working on a more in depth Anatomy course and a children's yoga course. I am enjoying continuing education and will continue to learn so I can be a strong leader for my students. I am thrilled to be able to show my love for yoga through teaching, I am excited to see you and show the amazing benefits that a yoga practice can do for you. Mind and body! I can't wait to see you on your mat!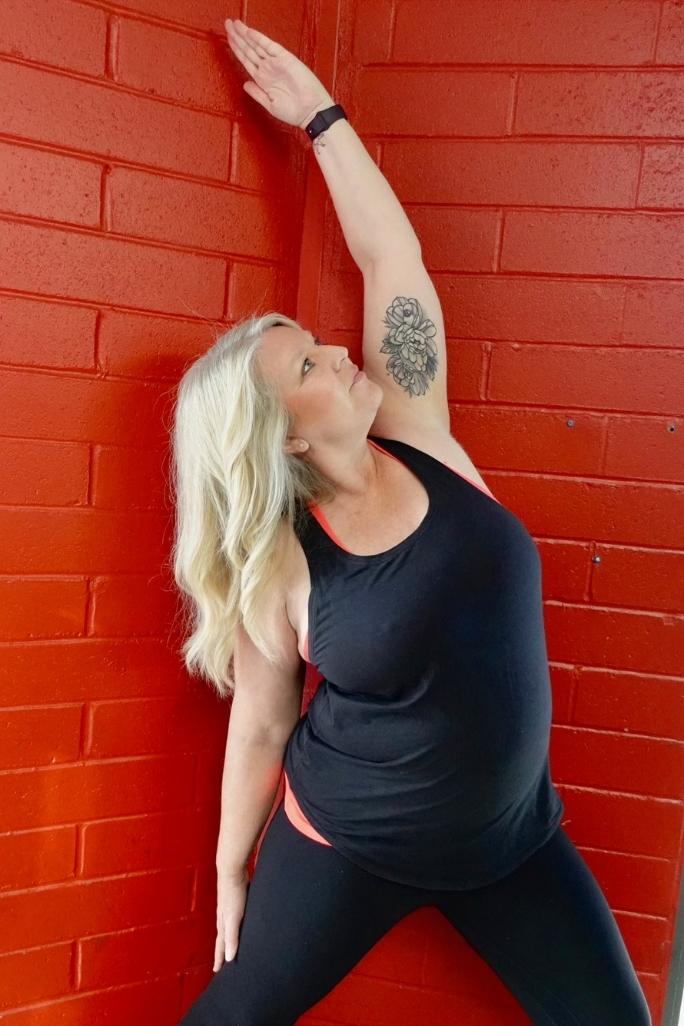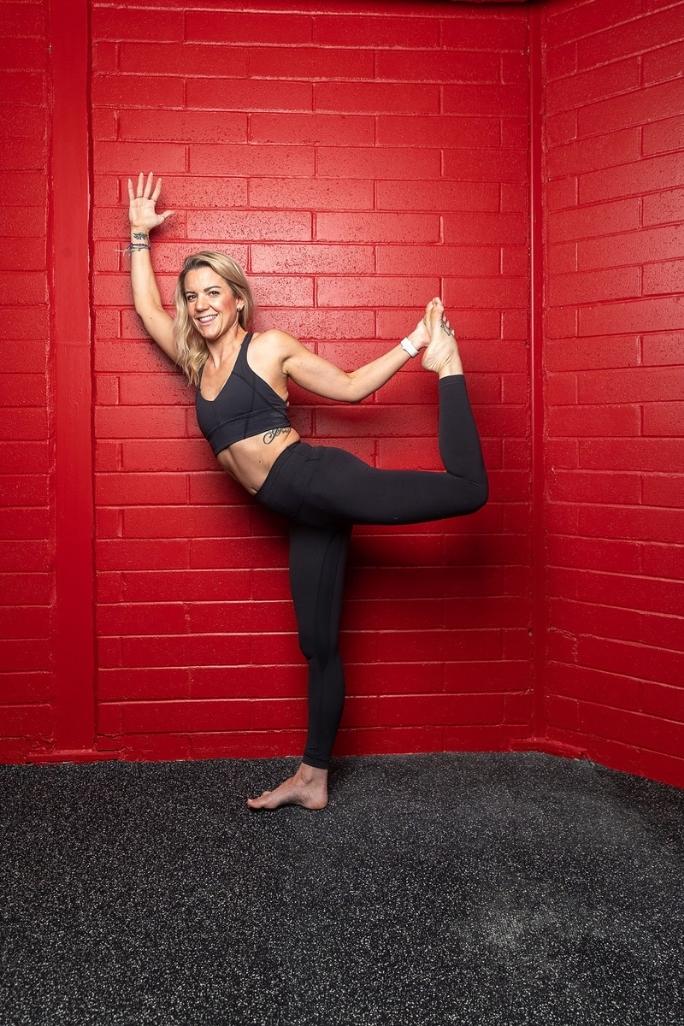 Dani Parks
Before yoga and mom life I worked in a high stress accounting job. When I started practicing yoga, it was all about the workout, it was all about the sweat. It took me one class with intense breathwork to realize what that deep connection with my practice-beyond the physical capacity.
I started teaching yoga to children, and then moved teaching towards adults and yoga to sports and hockey athletes. I have my RYT 500, Certified meditation Coach, 75 Hr Rocket training, 250 hour RCYT (registered Children Yoga Training), Prenatal Postnatal certification, Aerial Training certification, Fitness Fusion training, hiit training . While some days my practice is handstand based or more physically demanding other days it's meditation, breathwork. My practice has helped me along the way in the new transitions in my life being a single mama of SIX (including baby twins).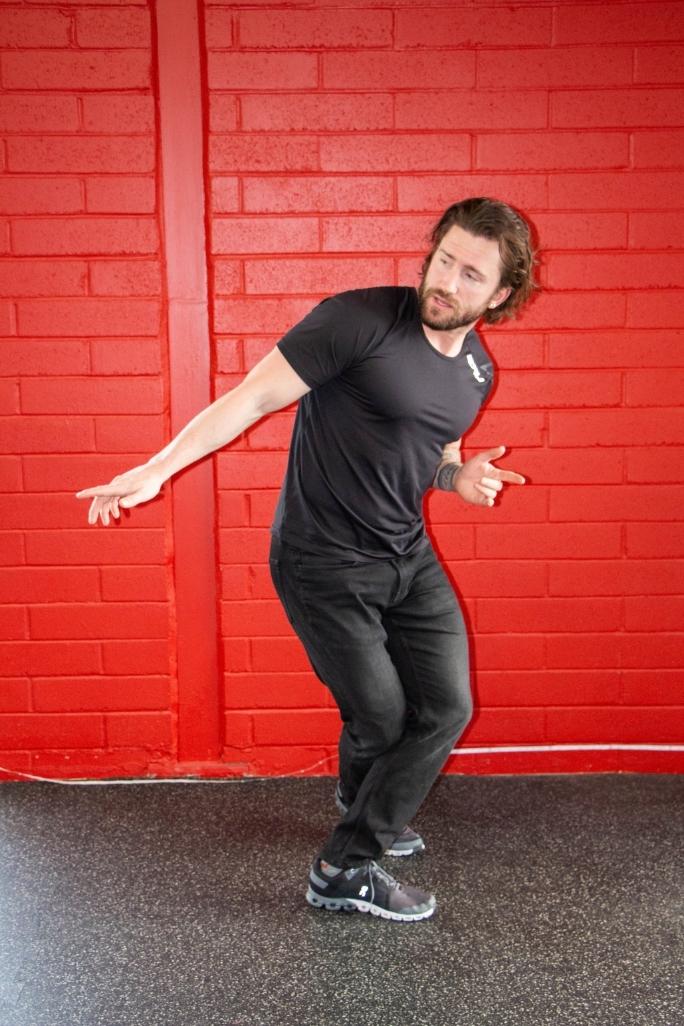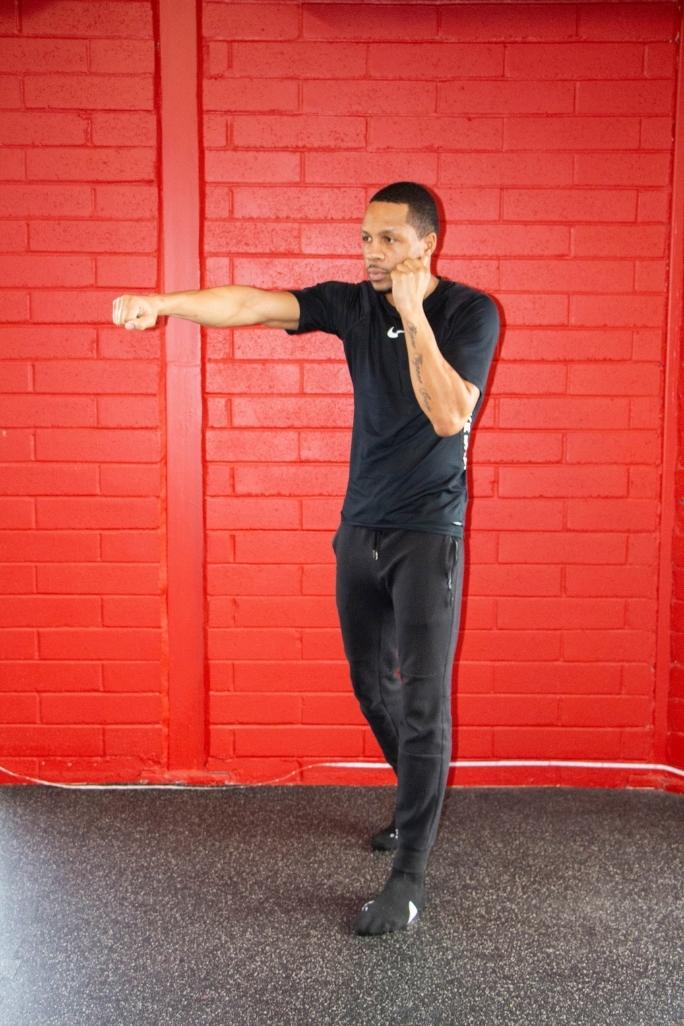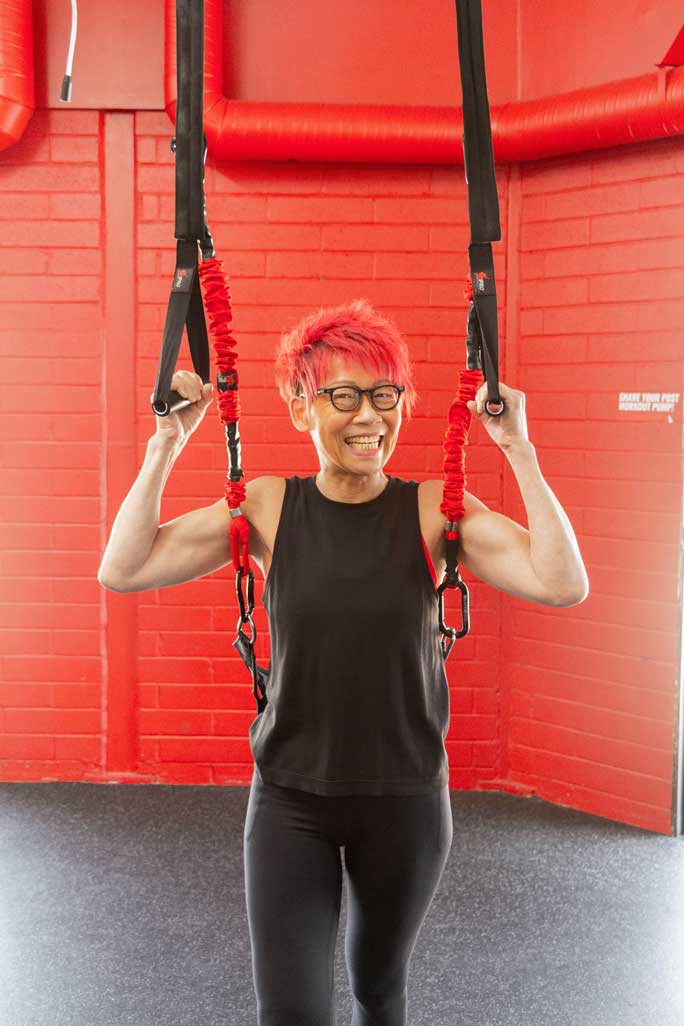 Dot Laing
Dot Laing applies her 25 years of industry experience and training as a fitness leader, personal trainer, and coach to inspire people to get active and train their minds and bodies for high performance living!
Dot holds a Master's degree in Exercise Physiology and Health Behaviour and a BComm from the University of Alberta. She is also an AFLCA Trainer-Educator and an accredited Exercise Physiologist (CSEP-CEP).
A true believer in the power of the mind to move the body – you are stronger than you think – she will always challenge and inspire you to succeed in your health and fitness journey.
Dot joined the SVAC Fit Pro team in 2021 and is loving the positive energy and spirit this community has to offer!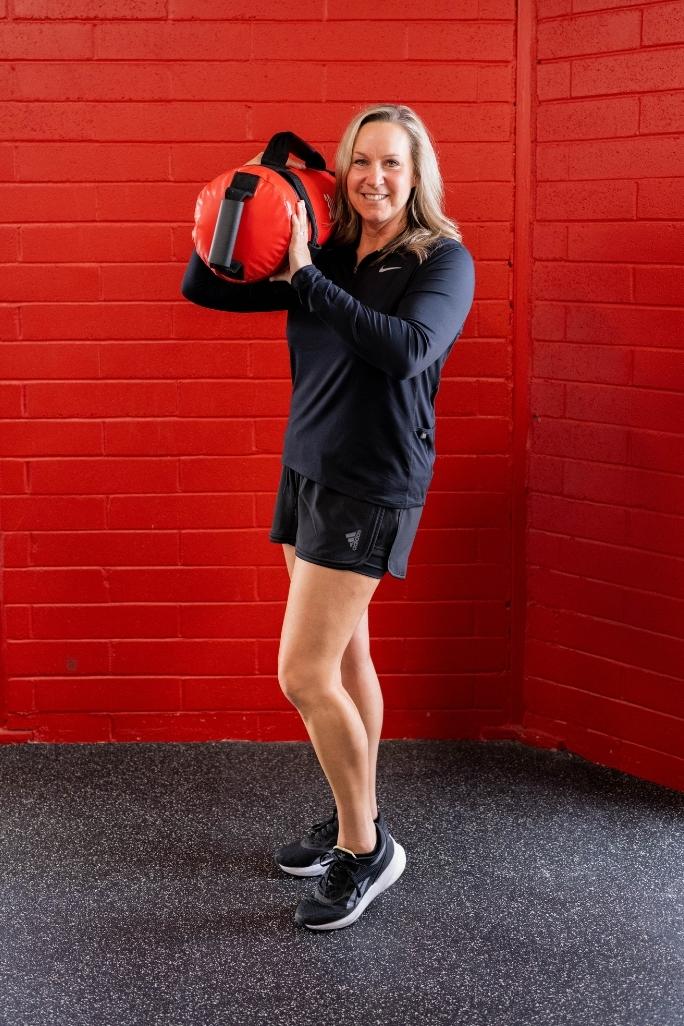 Kelsey Vickers
My passion is to inspire others to discover how fitness can positively impact their lives. My goal is to help people define what STRONG means to them. Expect to be pushed, encouraged and celebrated. I will be your fitness partner in crime and help you become a stronger, healthier, version of yourself.
I love a team atmosphere and I like learning from those around me. I am always happy to help and always up for an adventure. I love a good laugh, especially playing pranks, so count me in for that. See you on the gym floor!
Can-Fit-Pro PT
NASM Nutrition Coach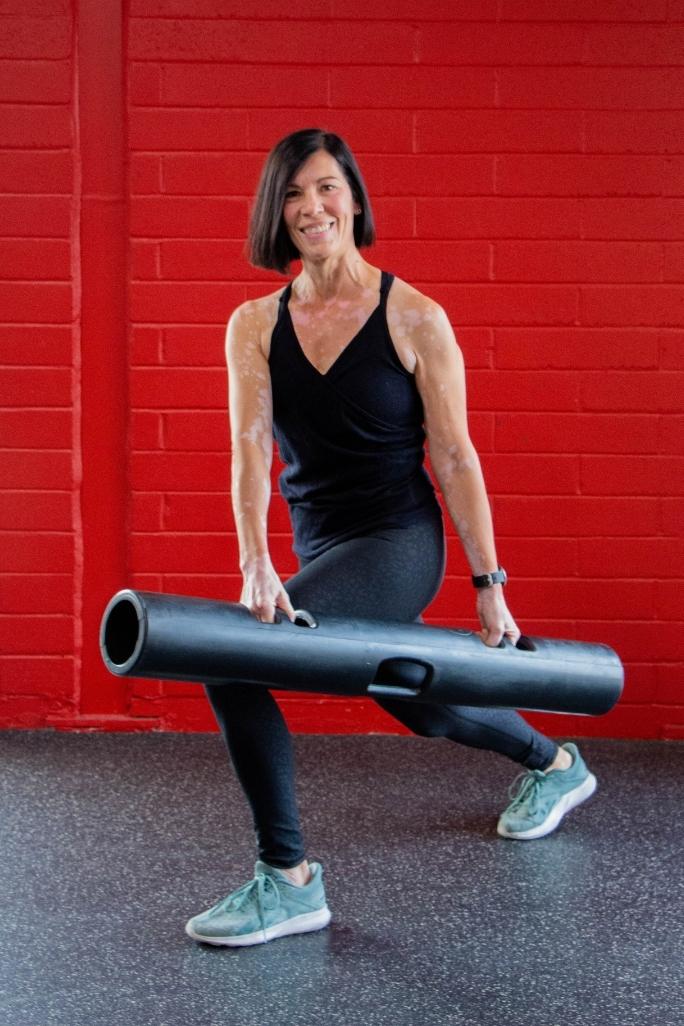 Sandy Coull
I began my career in the Health and Wellness Industry in 2006 after being recruited by a group fitness instructor to teach spin classes. It was one of the best decisions I ever made…from that day forward I've been grateful for my journey as a Fitness Professional. I love sharing my passion for wellness as a Group Fitness Professional and Fascial Stretch Practitioner focusing on helping the SVAC community provide Fitness for Life, for everybody!
Special Moments:
​Cycling with a team of thirty Cancervive riders from Calgary to: Philadelphia, San Jose, Austin, Maine, and Edmonton to Calgary and Calgary to Edmonton. Raising funds and awareness for Wellspring Edmonton – a non-profit organization that provides programs and services, at no cost, to people living with and surviving beyond cancer.
​Fun Facts:
​I was voted All American Canadian Cheerleader in high school and at seven years old, I successfully sold old newspapers and dandelions to her neighbours.
Certifications:
Stretch to Win™ Fascial Stretch Practitioner
Lifestretch™
YMCA Group Fitness Specialist – Cycle, Strength and Active Older Adult
Rolling along the Anatomy Trains
Stages Flight Cycling
TRX Group Fitness
TRX Sports Medicine
Mindfulness Based Stress Reduction
Usui Holy Fire Reiki Level 2
Joga™ World Coach
Bender Barre
MOC Barre Method
Committ to Kids
High Five®
WHMIS
SFA/CPR-C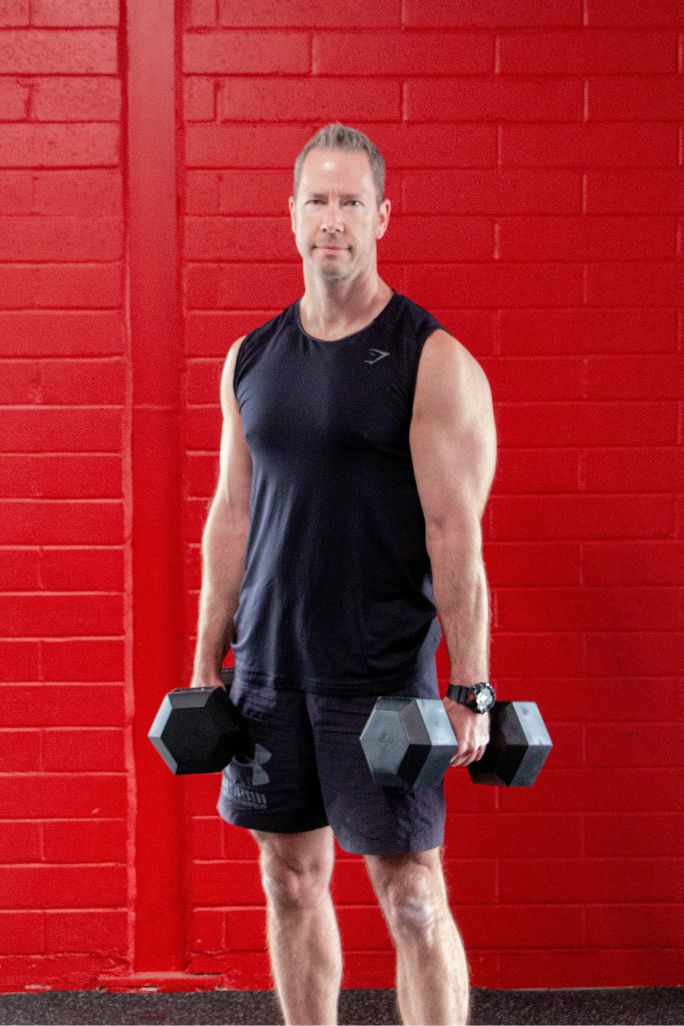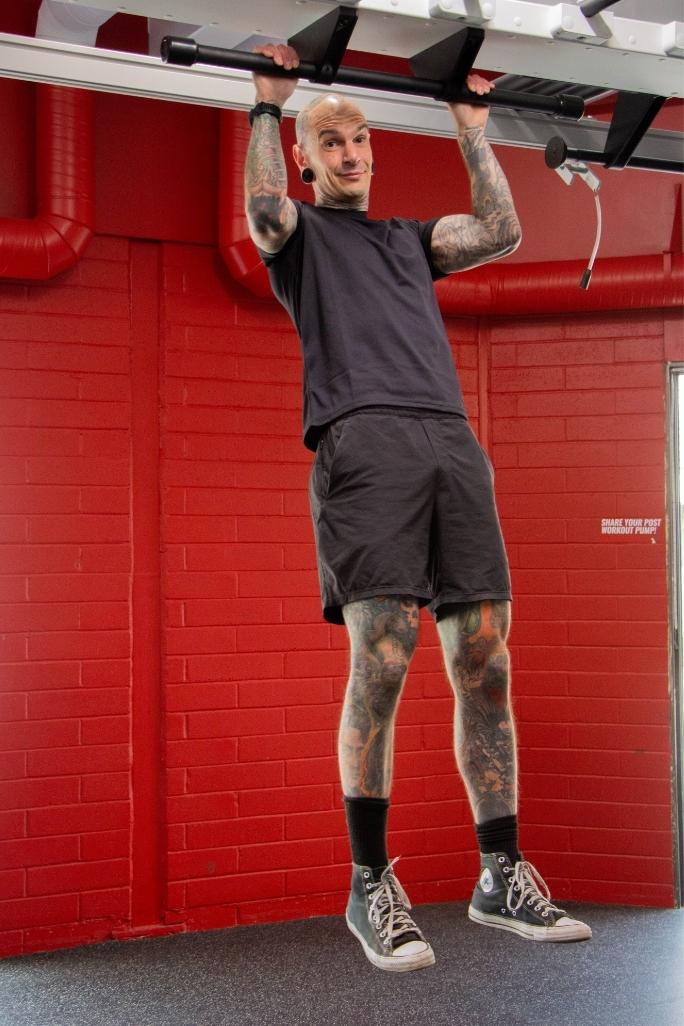 Dan Izzo
I ran my first Spartan Race in 2015, and have been hooked on running and strength training since then. I am a CSEP-certified personal trainer and a graduate of the NAIT Personal Fitness Trainer program. My personal achievements include a sub-3-hour finish in the 2019 Boston Marathon and the completion of the Sinister Triple Ultramarathon series in 2021.
My passion is helping other people find a style of training that they love, and watching them achieve their fitness goals. When I'm not in the gym or on the trails I like to relax with my two cats or hit the road with my band.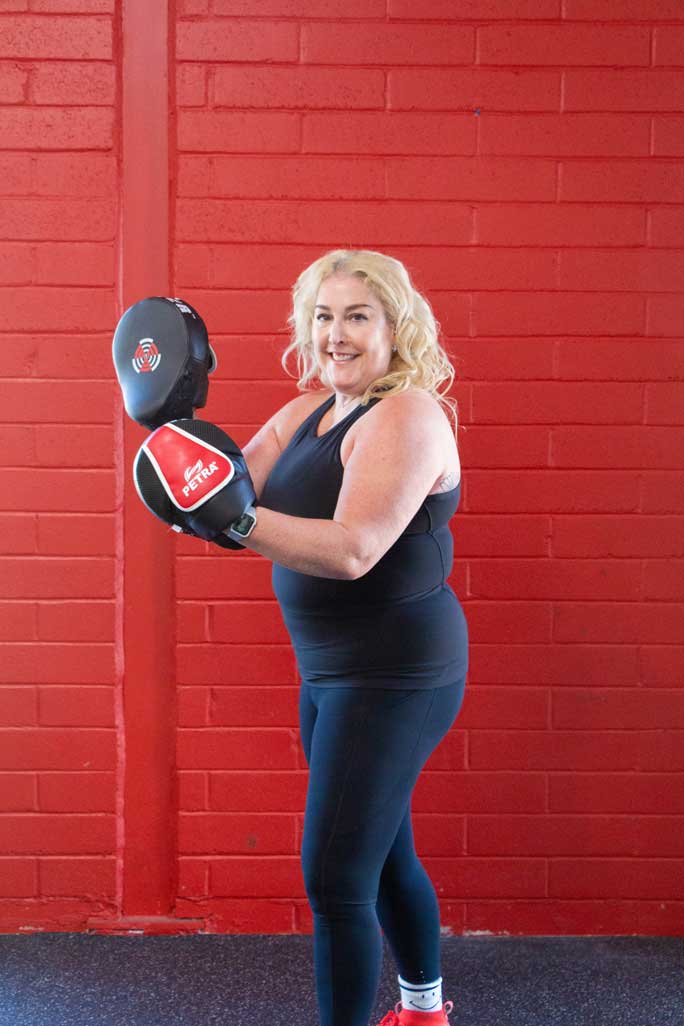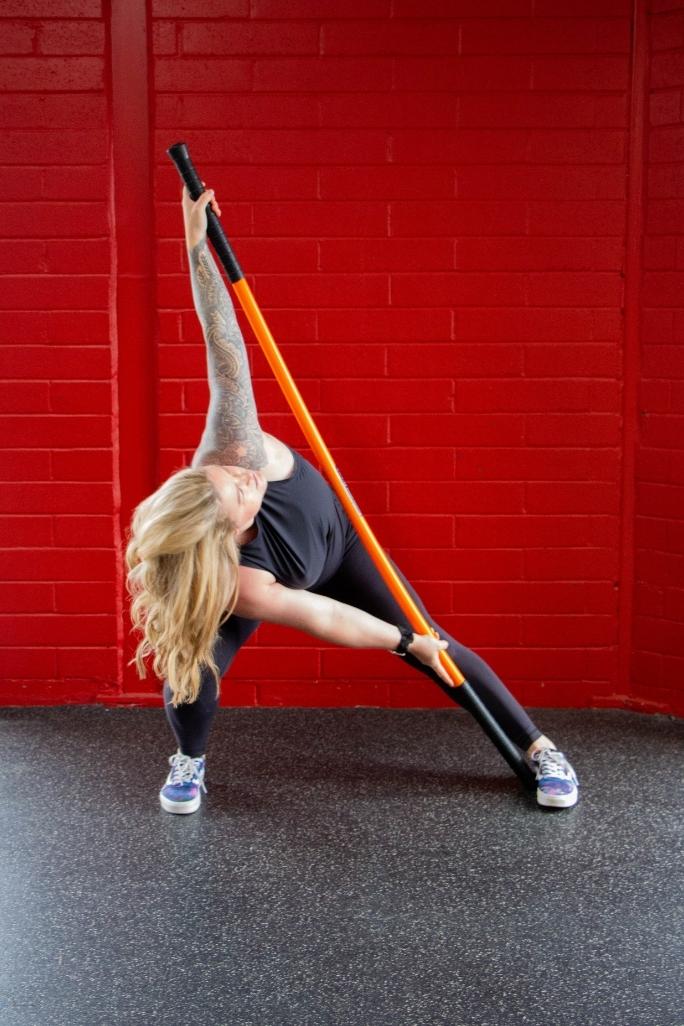 Clare Newman
I am a mother of three, a dream weaver and an anatomy enthusiast who has been teaching yoga for 17 years. Always a student first, my yoga classes are filled with humor, fun and functional range. If you're looking for a movement class to help with an injury, gentle yoga infused with functional awareness or a good laugh, come and stretch with me!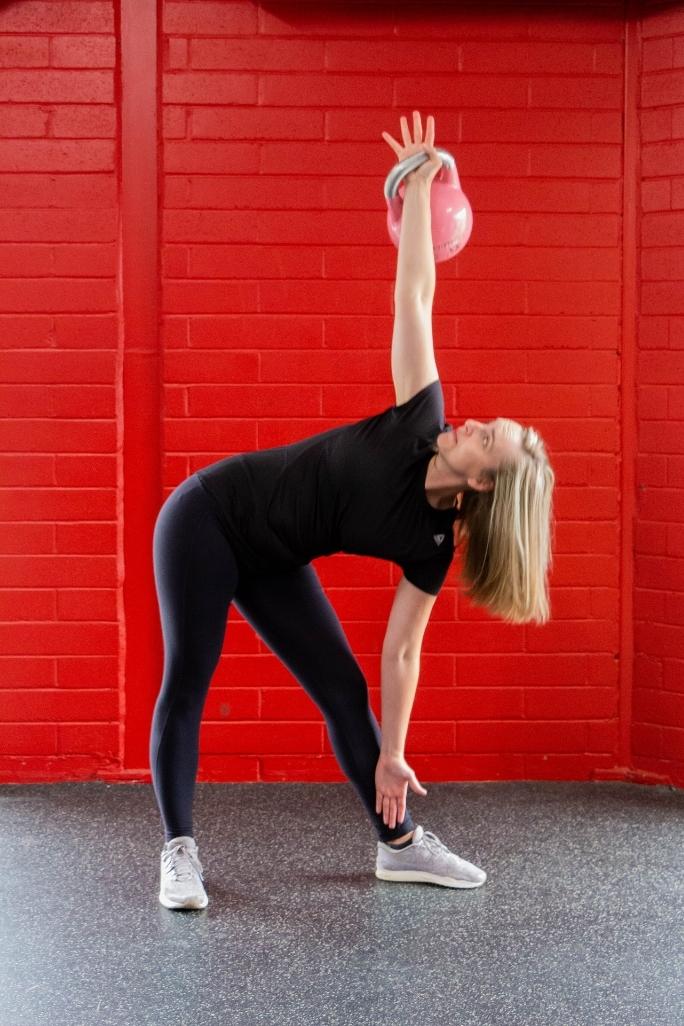 Caroline Botting
I'm Caroline Botting, a fitness instructor and personal trainer. I've been at this whole training thing for a while now (over 15 years!) and within that time I've trained a wide spectrum of people from athletes, to couples, to new moms, to people with injuries, and everyone in between.
My background is in athletic therapy, which if you don't know, is a therapist who is mainly involved in sports settings. That being said, I've always had an interest in the jump from injury rehab to everyday life and how to maintain a healthy, happy body for the long term. Over the past few years, and since I've become a mom, I've had an even deeper interest in how to get moms back to feeling confident and strong in their bodies. I love helping to empower people to move and groove their bodies however they want with less fear and frustration.
Who am I really though? I am a woman who is married to a wonderful husband, and who has 2 kiddos. Training is my passion, but my family is my life. In my spare time, I love to garden, play baseball and flag rugby, and explore new places while hiking with my family.
Getting off the sidelines of your life and back into activities you love is what I do. I'll bring knowledge and a plan to help get you there and keep you there for the long term of life!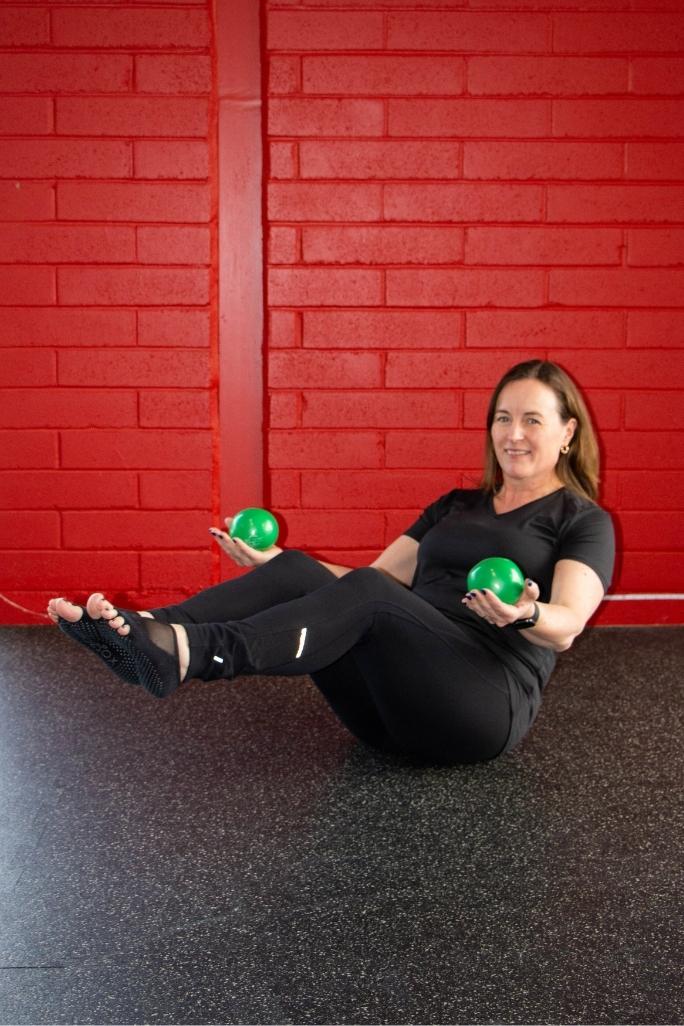 Karen McIntyre
I love working at SVAC because the membership has embraced fitness as a lifestyle. I'm in fitness to share my passion that all movement enhances the quality of life. I love training on the Pilates reformer because it stretches and strengthens the myofascial lines of the body, which improves everyday mobility. I enjoy sharing my passion for fitness as a trainer educator and running certification courses for group fitness instructors.
CSEP-certified personal trainer
AFLCA Trainer Educator
AFLCA Group fitness instructor
Balanced Body Pilates Reformer 1,2 Mat 1
ACE Health Coach
ACE Fitness Nutrition Specialist
ACE Pain-Free Movement Specialist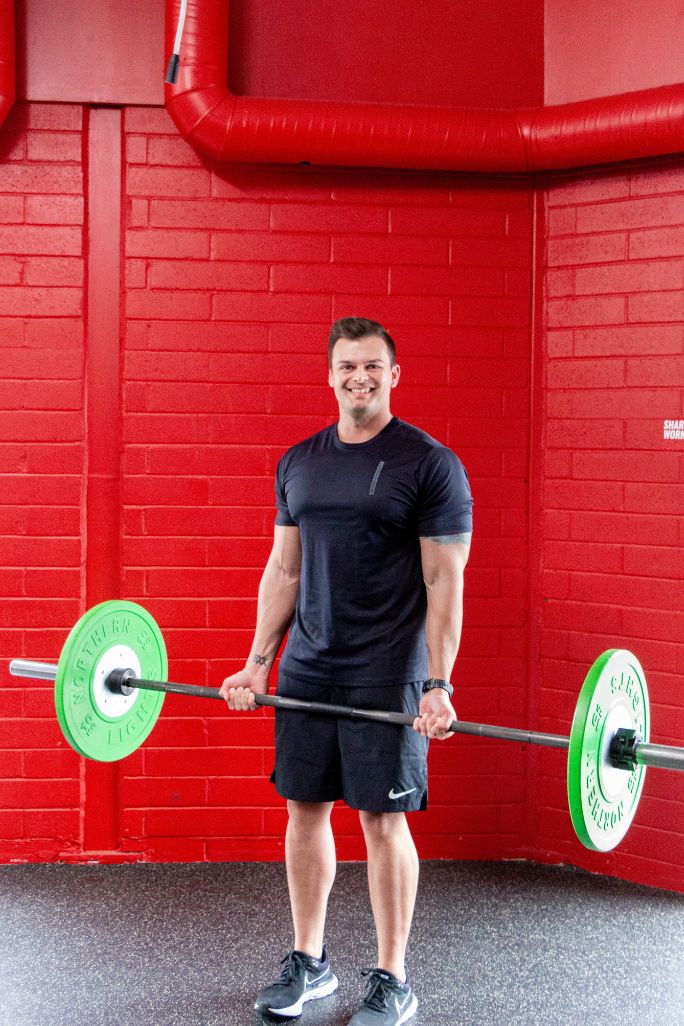 Juan Nel
Hey there! I'm Juan – a body transformation and sports conditioning specialist with 12 years' experience as a strength and conditioning coach. My extensive knowledge of related nutrition combined with my passion for instructing groups and individuals on exercise activities, has helped many achieve their fitness goals.
I am highly driven and disciplined, and love inspiring others to commit to long-term health and fitness goals. Did I mention that I'm also a professional longdrive athlete with the South African GridPro record of 485 yards? Yes, I love pushing boundaries and reaching new heights!
Whether you want to lose weight, build muscle, or simply improve your overall health, I've got your back. With my guidance and expertise, whatever your goal may be, I can help you make it your reality. So let's get started on this exciting fitness journey together!

Certificate in Exercise Science Part 1 – Personal Training/Conditioning Coach, 2011

(Internationally Accepted Accreditation)
HFPA Fitness Academy, NQF Level 5

Certificate in Sports Conditioning, 2012

(Internationally Accepted Accreditation)
HFPA Fitness Academy, NQF Level 5

Diploma in Exercise Science (Exercise Specialist with Sports Conditioning), 2013

(Internationally Accepted Accreditation)
HFPA Fitness Academy, NQF Level 6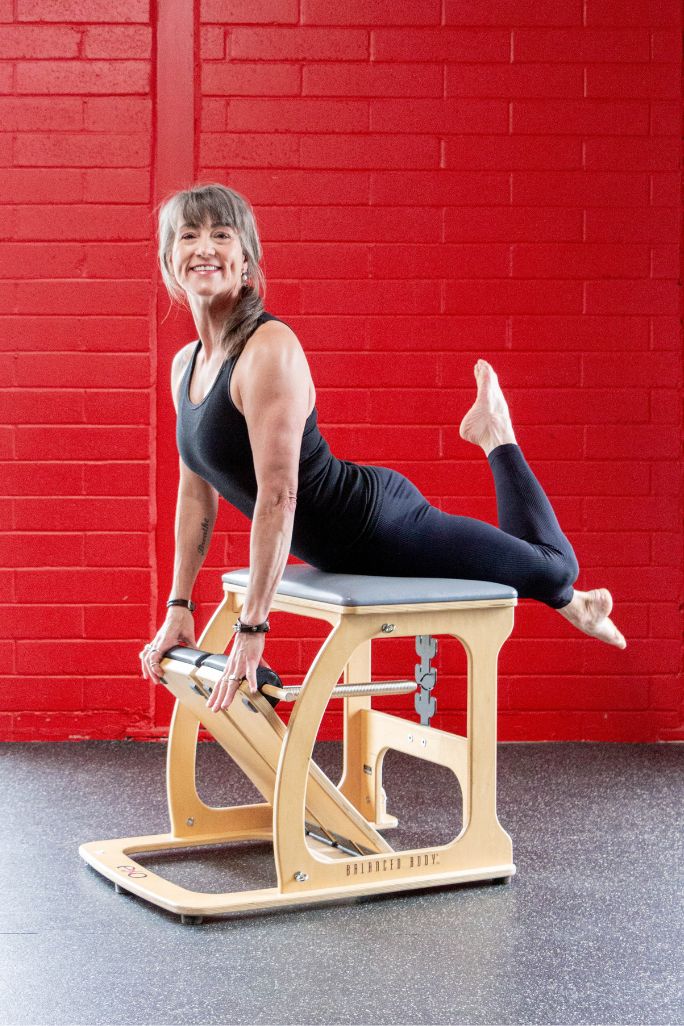 Fiona H.
I am a Fully Comprehensive Pilates Master Trainer recognized for my ability to make movement accessible to everybody. I've been involved with movement in one form or another all my life. Active as a participant and active as an instructor. I am trained in Silk Suspension, all equipment for Pilates, Mat, Gravity Yoga, and Ball Release Therapy.
I have my B.Education with specialties in Physical Education, and Special Education. I have taught in the education system for over 25 years teaching workshops, classes, and professional development programs. My passion for Pilates and mind body practice came when I took a serious injury. Pilates was my saving grace back to safe, purposeful movement. The ability to calm the mind, body, and spirit became a daily practice.
I am a Fully Comprehensive in Pilates Academy International (PAI) and in Balance Body University BBU. I currently master trains Silks, Mat, and all the apparatus pieces for PAI. Mindful inclusive movement has led me to dive deeper into my own practice and the desire and passion to share it with like minded souls. She currently owns a studio and teaches workshops, master trains, mentors instructors, and works with clients in studio, online, and on my YouTube Channel Mobile Fitness and Pilates Corp.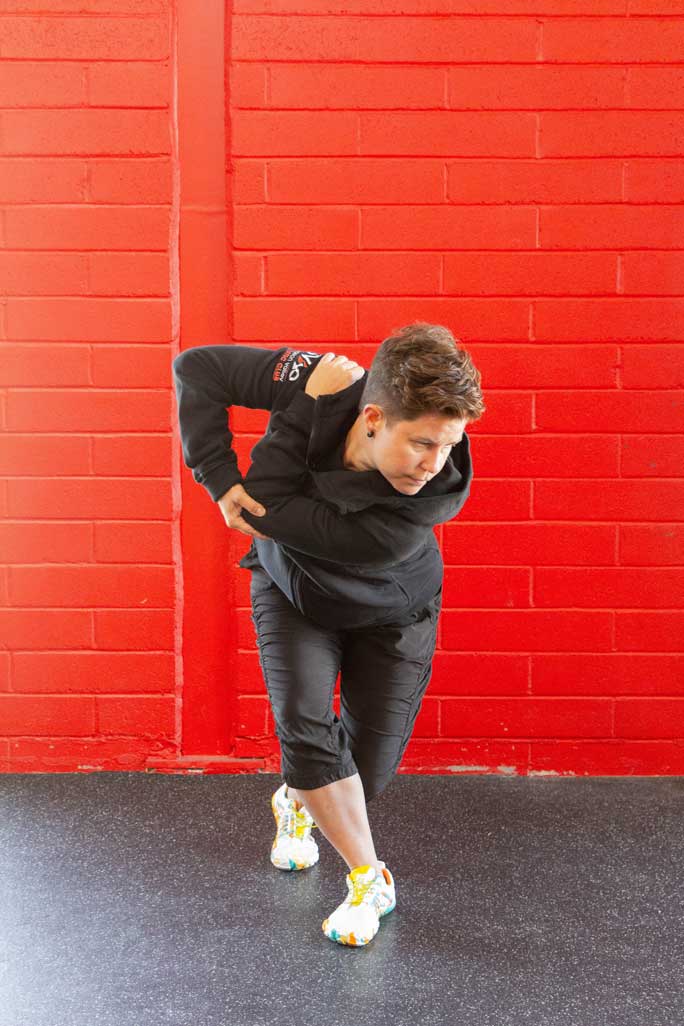 Brittany Uchach
I am a passionate, energetic person who loves learning how to optimize the body. I have been in the health and fitness industry for 19 years, during these 19 years, I have taken my journey outside of the box to learn how to heal the mind and body.
I specialize in resolving chronic pain and dis-ease through somatic therapy. I work with fascia, breath, trapped emotions/trauma to start healing the mind and body and get to the root causes for body pain, weight gain, digestive issues and nervous system dysregulation.
If you have tried everything and haven't seen the change you are looking for, this could be exactly what you have been looking for! You don't have to suffer alone and you don't have to heal alone.
"The Cure is… feeling good" I am here to help you and everyone around you feel good. Looking forward to sharing and holding space with each one of you!
NAIT Diploma (hons)
CSEP – CPT
Exercise & Wellness Specialist
GYM HOURS
Mon: 5am – 9pm
Tue: 5am – 9pm
Wed: 5am – 11pm
Thur: 5am – 11pm
Fri: 5am – 9pm
Sat – Sun: 7am – 5pm