fit pros
Meet our SVAC Fit Pros, our Certified Leaders in group fitness. Find your perfect workout class!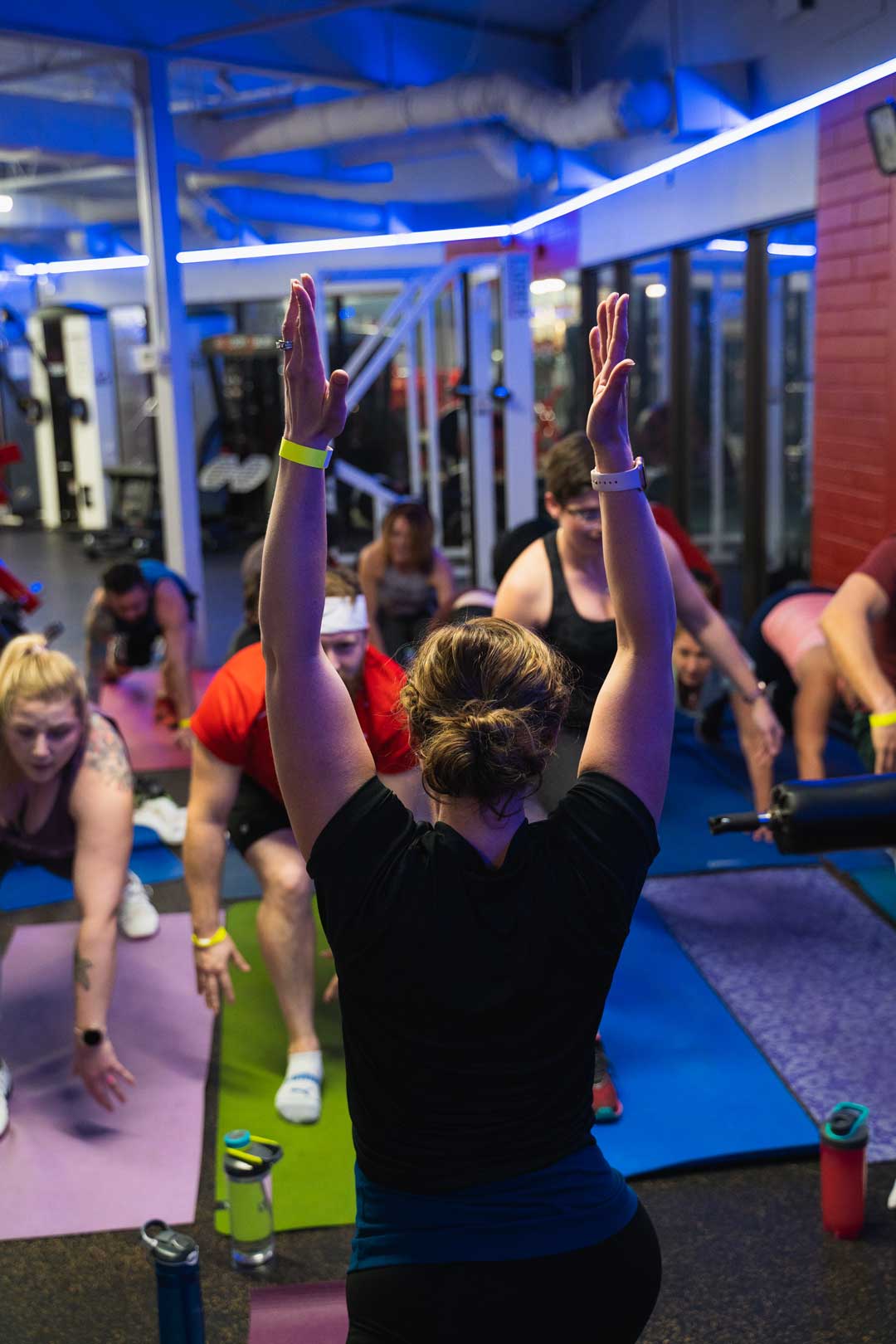 The SVAC has always been committed to bringing you the most qualified and exceptional fitness professionals in our area to assist you in reaching your fitness goals. We have Fit Pros who teach strength training, cardio, spin and yoga. We've got the perfect group fitness class for you!
We develop a fun fitness relationship with you at SVAC. Our Fitness Professionals will greet you by name after your first class. Our Fit Pros will modify your workout if needed to ensure that you are working out at your top-level and getting the most out of your time. 
Be accountable and take action. Get fit with us!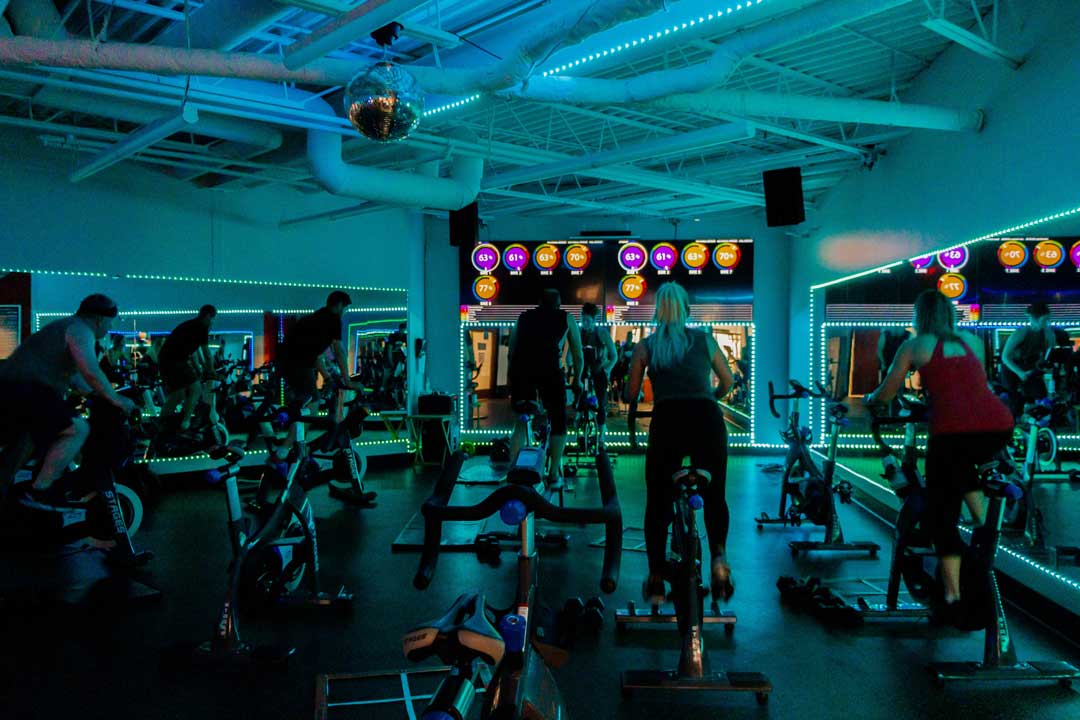 CERTIFIED FITNESS LEADERS
At SVAC, we strive to support and grow the community. Our community is friendly and supportive. We welcome you in and look forward to seeing you each week. Need help getting started? Ask us and we can make recommendations based on your fitness needs. Read about our Fit Pros below and the classes they instruct. We can't wait to get fit with you!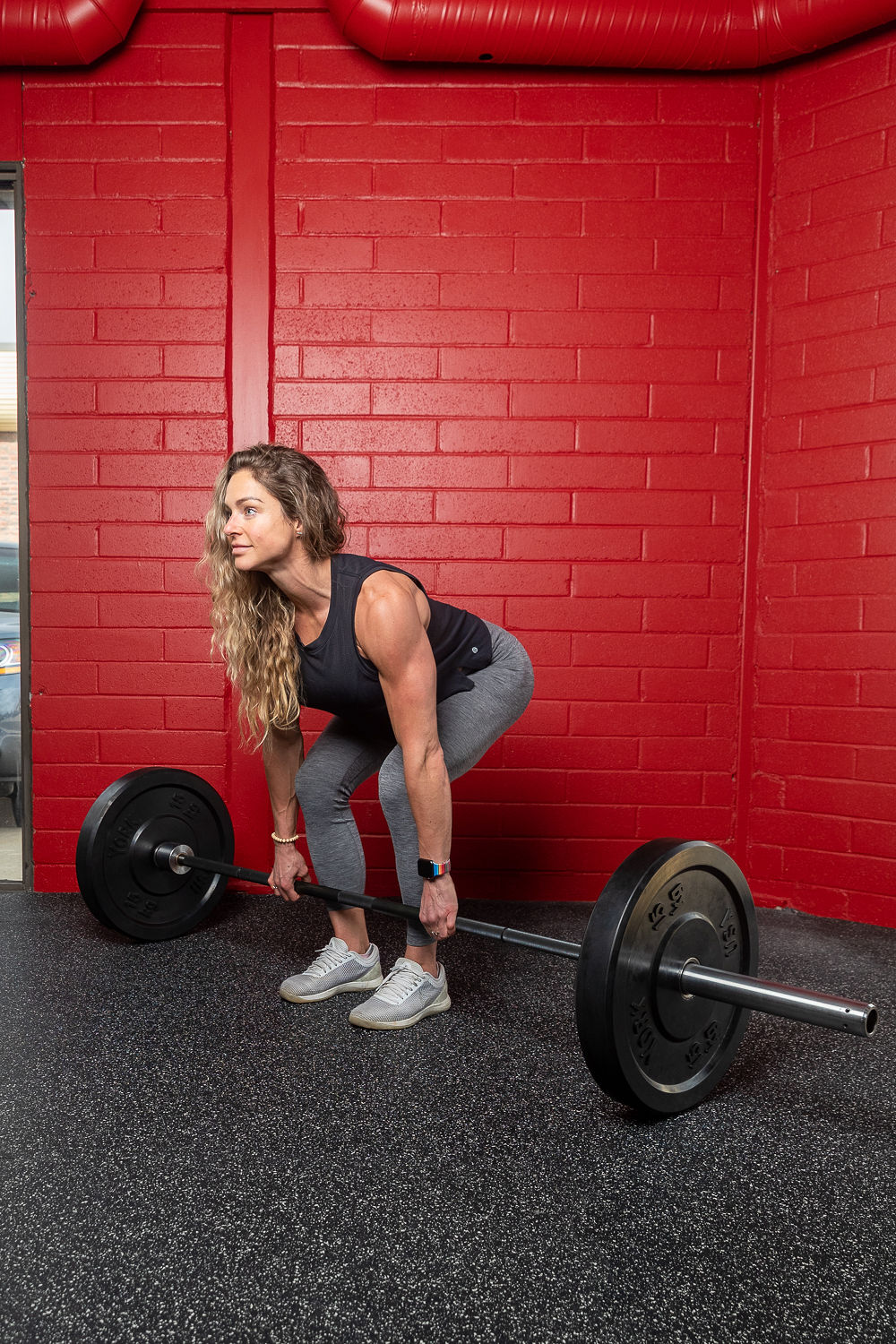 Chelsea Von Grat
My goal is to help you approach exercise from a place of self-love and as a celebration of what your body can do! While monitoring your form and safety, let me help motivate you and push your workouts to the next level.
Join me weekly in HIIT, Spin and keep an eye out for me subbing classes like strength, evolution, reformer pilates & more!
BPE, CSEP-CPT, PN-1, Reformer Pilates Level 1 & 2, TRX, Spin, Kickboxing, Bender Ball & Rebounder Certified.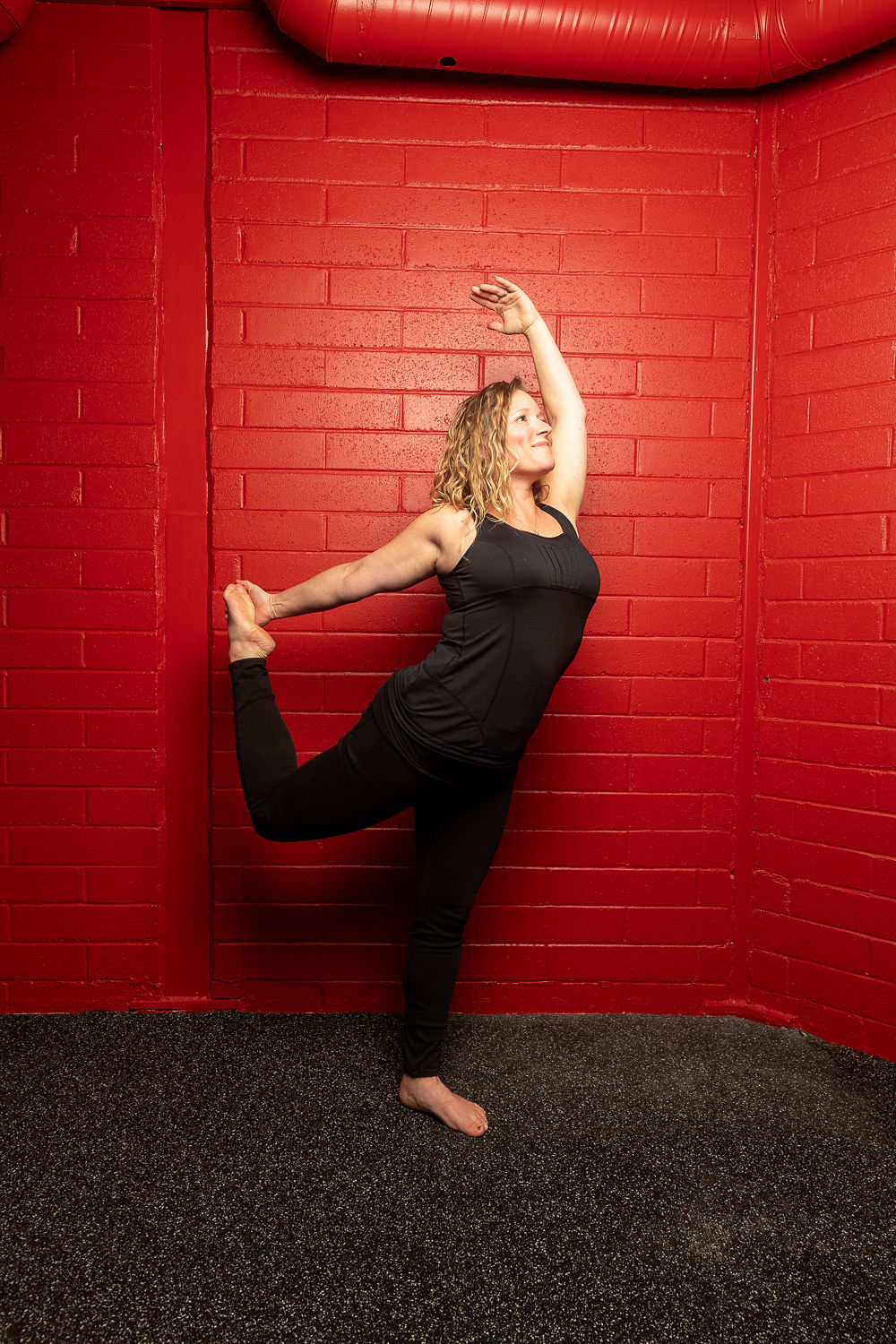 Chelsea Soar
I love to teach yoga and to move with our wonderful members at SVAC. My love of yoga developed as I found that it is the one place I can truly clear my head, I hope to inspire others to enjoy mindfulness through movement through practice. Meet me on your mat Sunday mornings at 10 am.
200 HR YTT, CSEP-CPT and CPR-C Certified.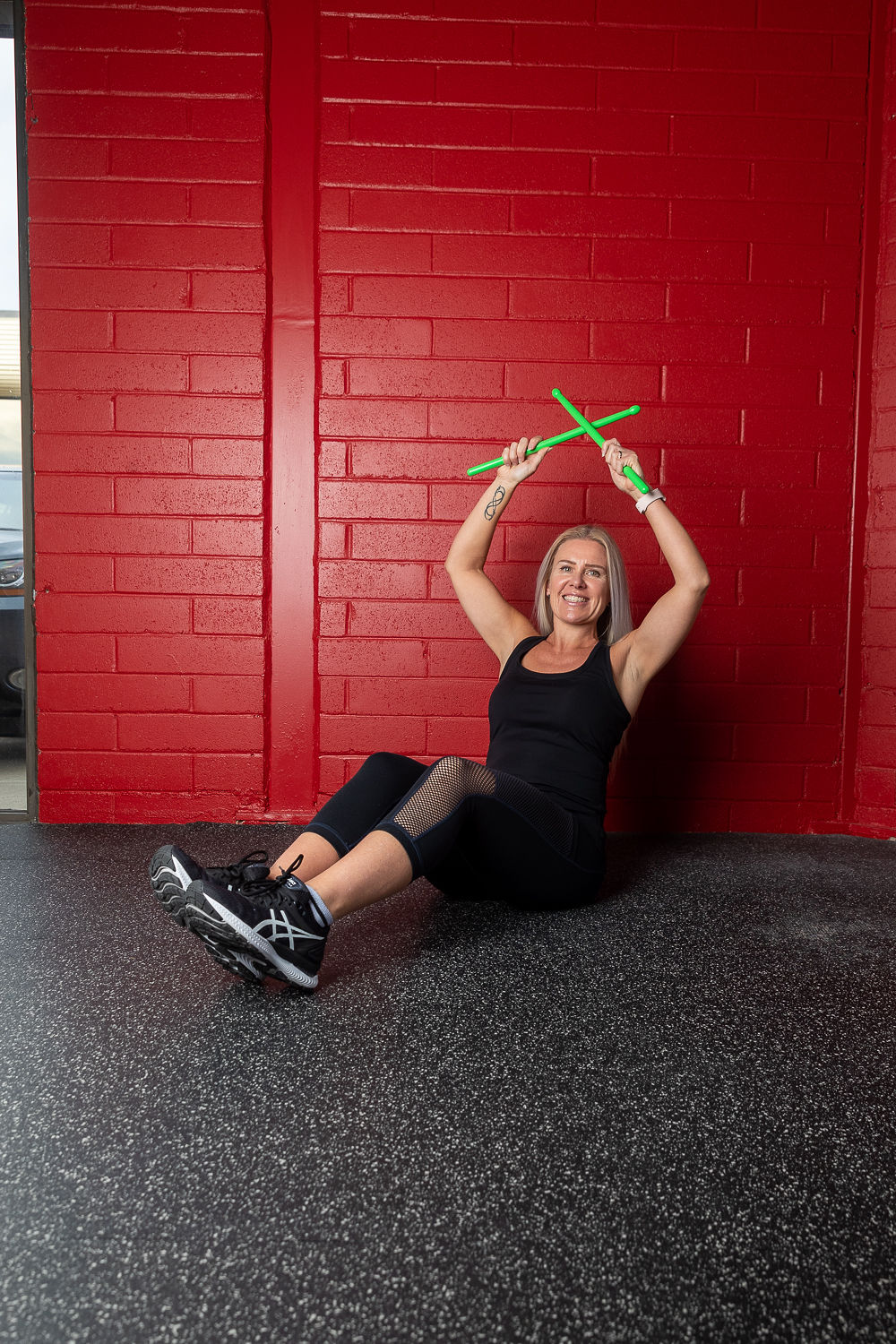 Shareen Baker
Music and choreography push me, let me show you how it can push you! Find a fitness path you love and you will stick with it! Get uncomfortable, that's when you'll see change. Find me instructing High Fitness, High Low, Pound, Strength, Barre & Spin.
AFLCA Certified Group Fitness Instructor.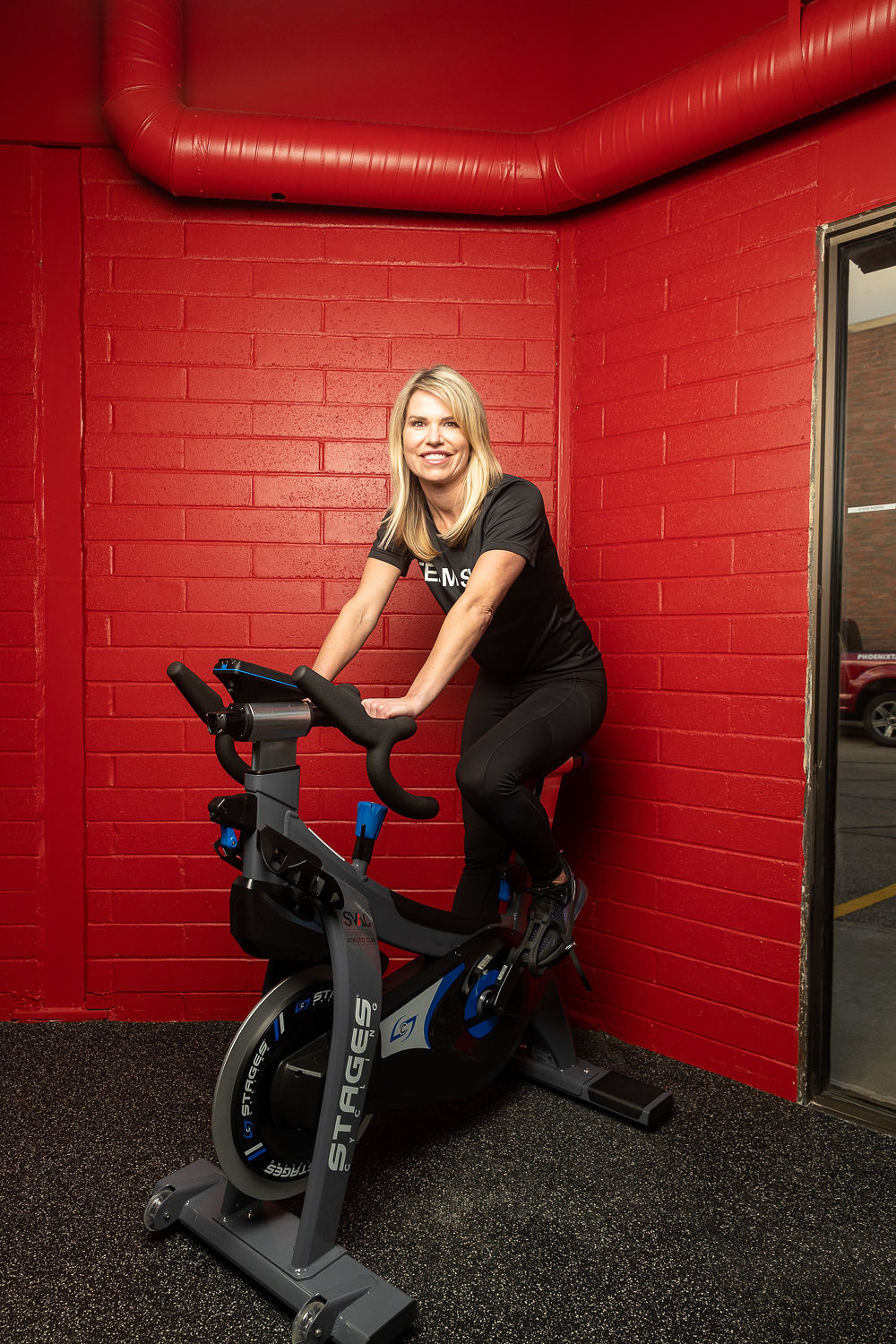 Tracy Durie
I've played a variety of high level sports including volleyball and soccer. As a teenager, my passion for instructing fitness classes started when I joined a fitness club and fell in love with group fitness. Since then, I achieved accreditations in both AFLCA and Canfit Pro. Canfit Pro is the most current. Family is the most important aspect of my life. My husband Ian, twins Kayden and Evalina and my dog Bear, love to spend time together doing various activities. I believe all of my participants are capable of achieving their own greatness and I feel truly blessed to be able to be part of their fitness journey.
I have been in the fitness industry for over 20 years. I have a degree in Education with a Specialization on Physical Education. I am currently certified with Canfit Pro and teach Stages Spin, Sculpt and Evolution. My classes are full of energy and cater to all fitness levels.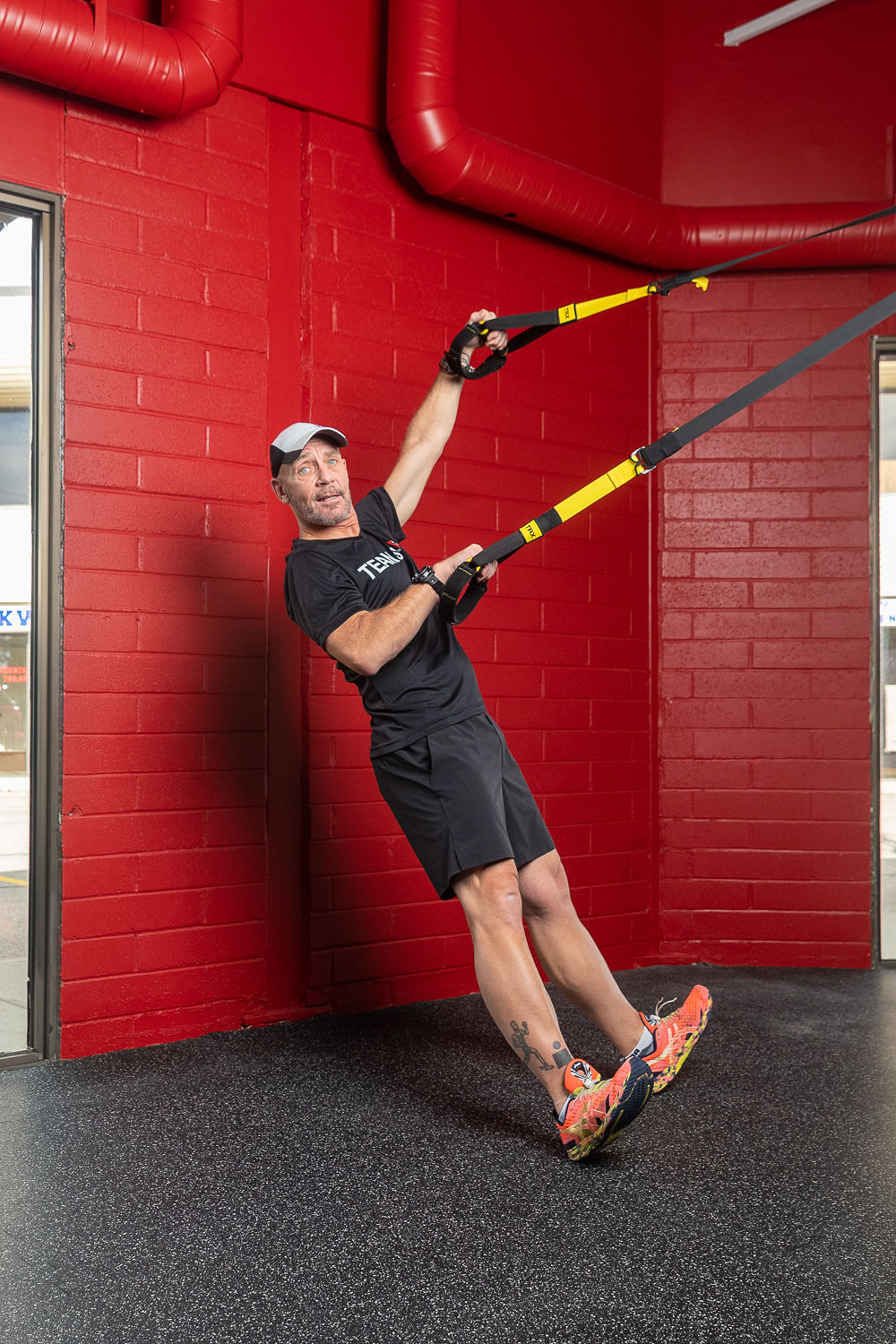 Brian Hill
One Life, One Body, One Opportunity.
IronMan Certified Coach Stages Spin, TRX, TRX Yoga and Yoga for Runners, CoreAlign, BOSU.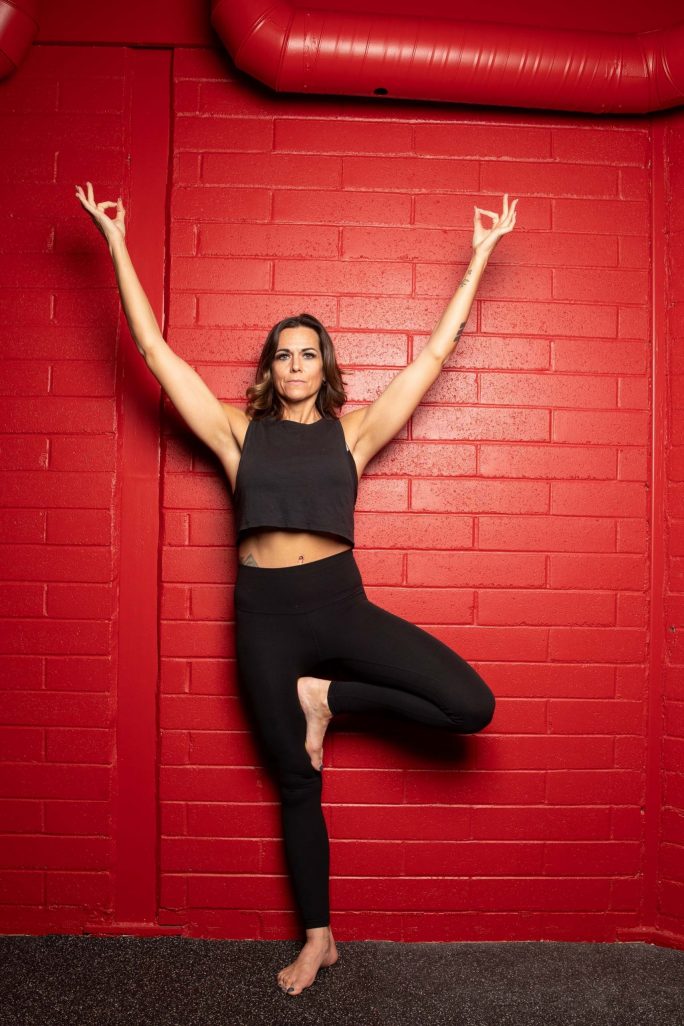 Coreen Rivard
I have a passion to help change people's life's in the simplest way possible, sharing group fitness. Here at SVAC, you will find me leading Yoga, Spin, Spin and Strength, Queenax, TRX, Evolution, Sculpt, Abs, Aerial Yoga and Mobility and Fascia Release. I can't wait to see you in class!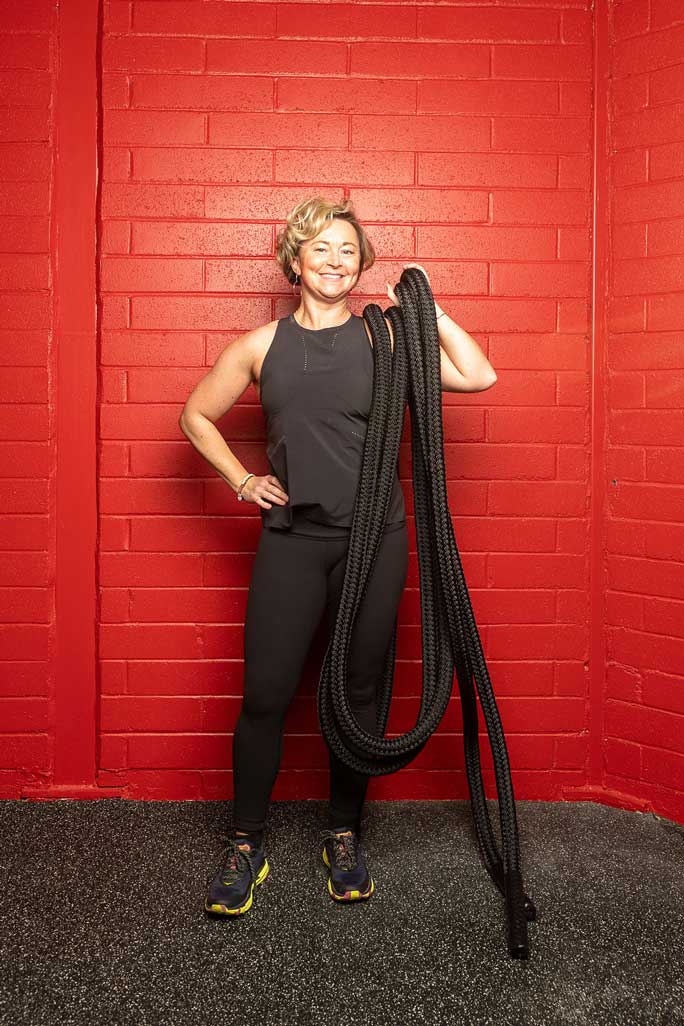 Danielle Smith
I am the General Manager at SVAC. You'll see me in your classes, and leading a few as Fitness is my passion. I love sweating, smiling, cheering, cueing and being with your Community. We can put ourselves off as a priority for many reasons, but the truth is, that the time is now. Now to take care of yourself. What are you waiting for?
General Manager SVAC
CPFT
AFLCA Cycle, Portable equipment, PrePost Natal with Resistance trainer
AFLCA Assistant Trainer of Trainers
Prenatal and Postnatal Fitness specialist
Obstacle course race training specialist
Fascia release and taping
Ever Active Children and Youth
Run Coach
Spartan Strong Certified
Barre
Olympic Lifting
Sports Conditioning
Fitness Kickboxing
Stages Cycle certified
Agatsu Kettlebell Level 1
And MORE.. Stay Hungry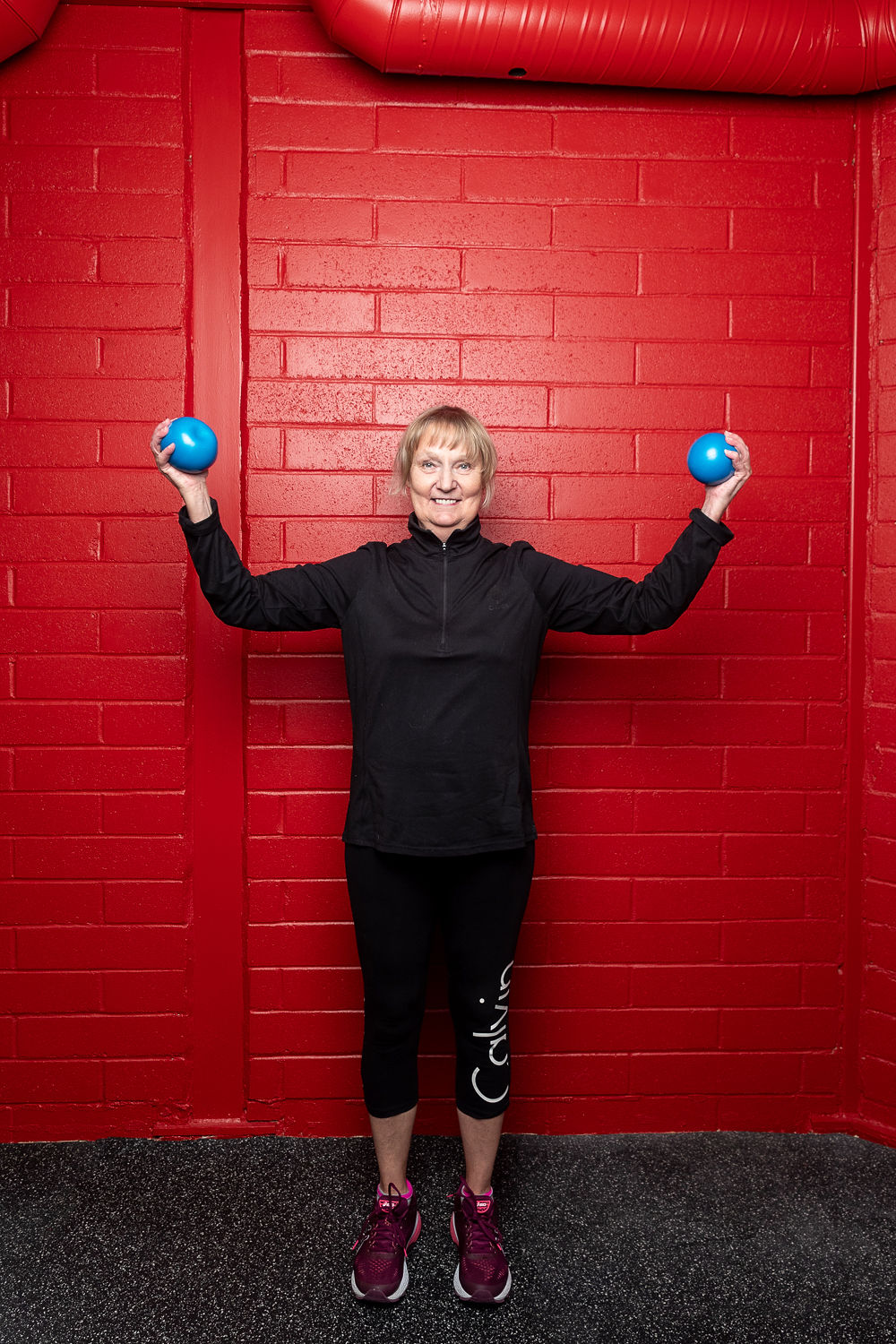 Kathy Giesbrecht
AGE HAS NO BARRIER – Your fitness is more important than your age. When I started teaching group fitness classes, I was accompanied by a solo pianist at the YWCA for music. As the years passed and aerobic dance became the workout of the day, I used record albums that I lined up by the record player and changed as needed. Then came tapes, CDs and today, iTunes on my iPad. Oh my goodness; I have taught many fitness classes from Aerobic Dance, Step, Pilates, Cycle, Evolution, Stages Spin, Queenax and my next challenge…online fitness classes due to COVID restrictions.
There have been many changes, but some things never change. The enthusiasm of participants is stellar, then and today! The music remains inspirational, touches our souls and keeps us moving year after year. We have ROCKED to the music of Queen of the 80's and DANCED to Billy Eilish of 2020! No matter how I feel, I walk into class and see the smiling faces ready to workout. I turn on the music. Magic happens. I have taught at the YWCA, City of St Albert and owned my own Aerobic Dance Studio, The Body Shop.
Today, I am deeply grateful to have a home at SVAC! The opportunities here have allowed me to move forward year after year and challenge myself. I am also SO thankful to have known so many wonderful participants that became dear friends. Many have attended my classes from the beginning, experiencing the live piano music at the YWCA, and now are experiencing the high-tech class of Stages Spin at SVAC! I am proud to say that yes, you CAN teach an old dog new tricks!
Bachelor of Recreation Administration, specializing in Physical Activity
AFLCA Certified
Stott Pilates Mat Certified
Balance Bodies Reformer Certified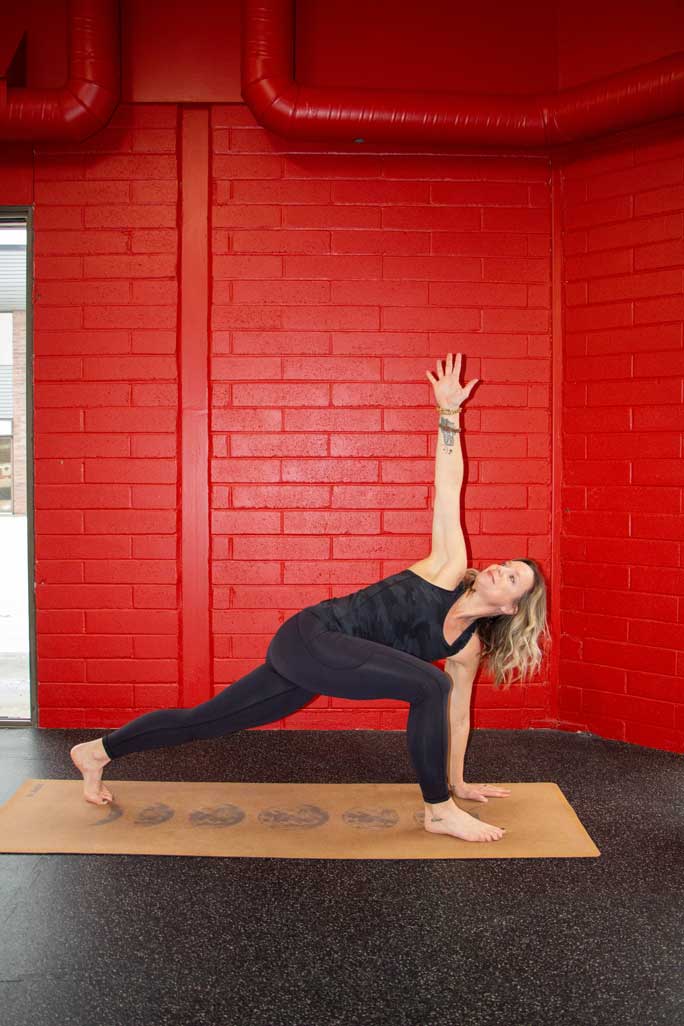 Tara Cawson
I have been an active person all my life. Cheerleading, cross country skiing, horseback riding, running, hiking…. During University in the 90's, I first discovered Yoga and I was hooked. I loved the spiritual aspect, the breath-body connection and learning to trust my body. I continued my personal practice for over 10 years and then finally took my Yoga teacher training.
I love to teach a strong but gentle class incorporating breath and soul connection. My classes are suitable for all levels and my hope is you leave them feeling more grounded and connected to your body.
My certifications:
200 hr YTT
Pre/Postnatal Yoga
Holistic Health Practitioner
Working towards my 300 hr YTT
Degree in Psychology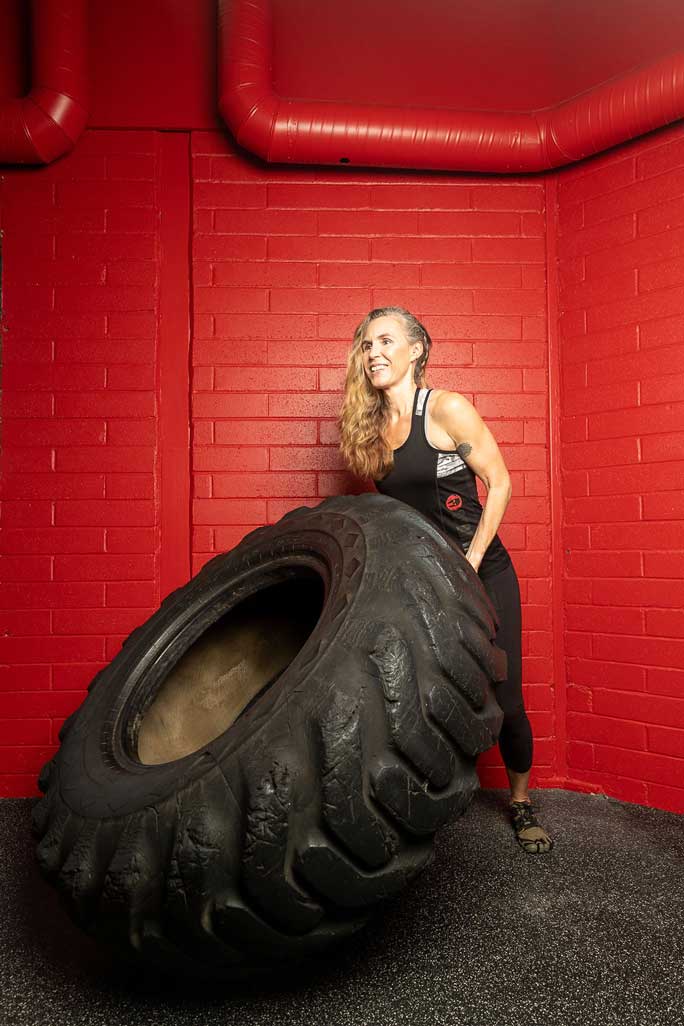 Stacey Rose
Fitness for me is not just something that I do but a way of life. I plan my days around my workouts not the other way around. I have been in the fitness industry for over 15 years. I have been involved in fitness activities from a very early age. I did swimming lessons, figure skating, track and field, Ultimate Frisbee and Martial Arts (Kempo Kung Fu, BJJ and Muay Thai).
For a few years I was a strength and conditioning coach and athletic trainer for both the St Albert Fury football team and for the St Albert Mustangs Track team. My knowledge of functional movement from martial arts training and Pilates helped the Fury have fewer injuries than ever before while I was working with them. I discovered Obstacle course racing about 5 years ago and found a new passion. We are capable of so much more than we believe. There is a feeling that you get when you accomplish something that you thought was impossible for you and it is indescribable.
I love that feeling and I love helping clients find that feeling as well because I get to share in it too. Spartan Race has a slogan "You'll know at the finish line." that is based entirely on that feeling. There is a quote from Lazarus Lake, the creator of the Barkley Marathon, that describes it pretty well. "They just sit there and you can see this, the extremes of joy that can come with sports. That you only get when failure was probable."
Pilates Reformer
Mat through Balanced Body
Agatsu Kettlebell
FKCC Kickboxing
CanFitPro Personal Training
Fitness Instructor
Spartan SGX Coach
OCR Coach
Spartan Obstacle Coach
Diploma in Holistic Nutrition through CSNN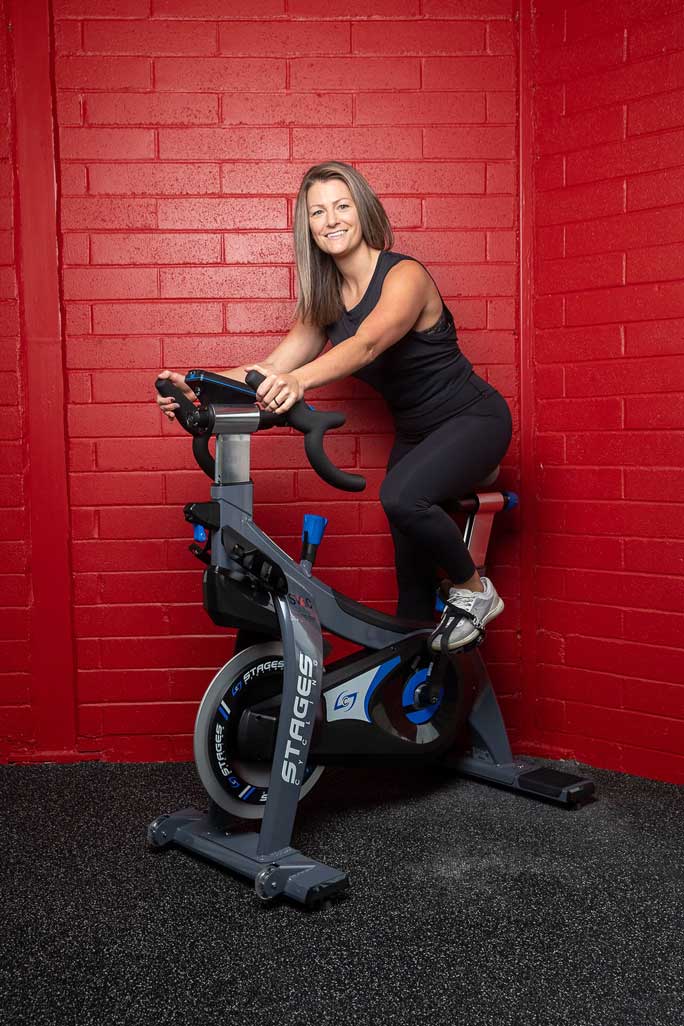 Kylee Andresen
Fitness has been my passion all my life starting at a young age. I grew up playing all sports but fell in love with hockey and still continue to play today. Being a Registered Massage Therapist made me realize I wanted to help people more with their goals towards a healthy lifestyle and after 12 years I decided to join the fitness industry leading classes at SVAC.
I love leading all fitness classes but Spin is my happy place, my place to encourage you through your best potential while riding to the beat of a killer playlist. Whether I'm on the spin bike or in studio expect energy, expect sweat! Join me in spin, evolution, barre and strength classes here at SVAC.
AFLCA
Group cycle, portable equipment, Aquasize and Resistance Trainer
Barre Above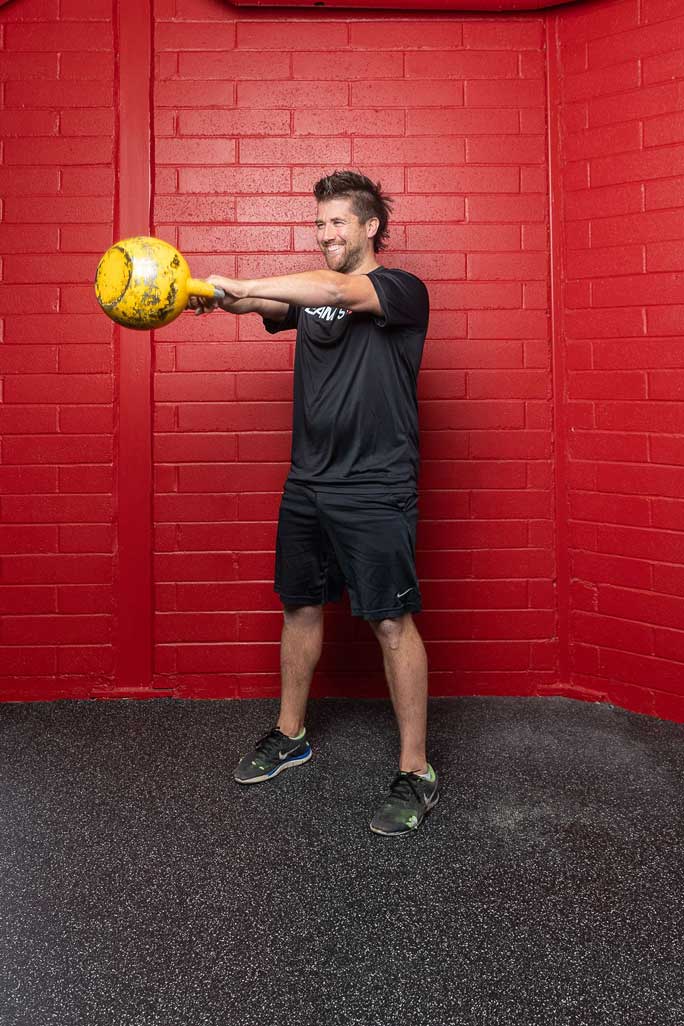 Conrad Haswell
I am originally from the UK. I settled in St. Albert with my wife and four kids. Here at SVAC, I lead Chisel'd, Bootcamp, Abs Blast, Tabata and Spin Beats. Telling you to 'suck it up' or to 'sort it out' seems more encouraging with an English accent! Come give one of my classes a go!
AFLCA/Fitness Alberta Certified
Stages Certification
And MORE!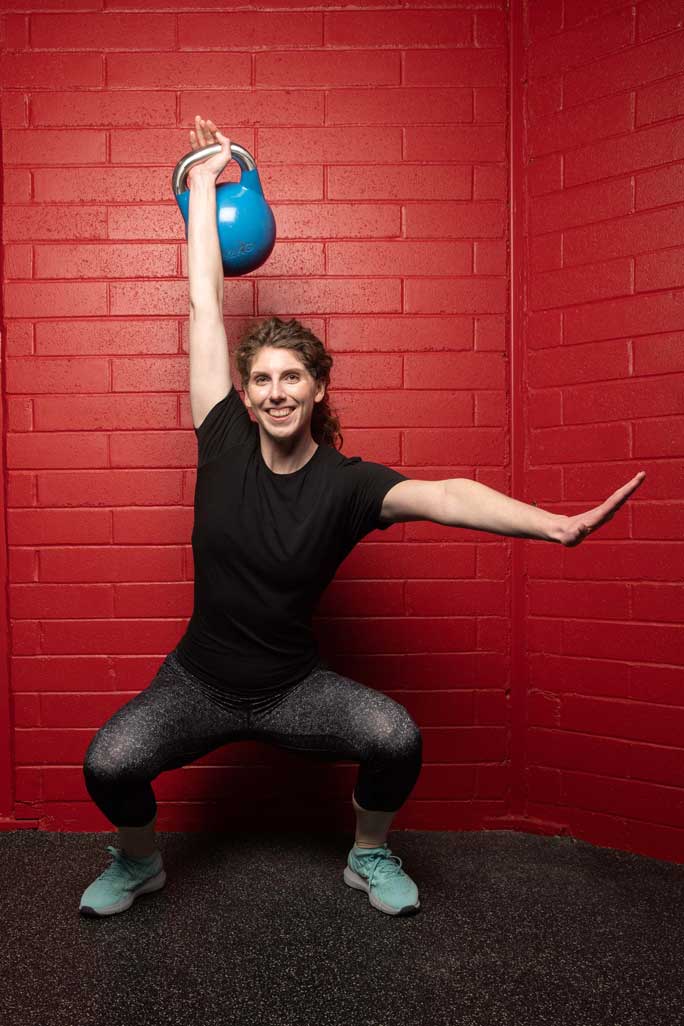 Teresa Holmes
I am committed to movement and exercise in any form. I fell in love with group fitness at a young age, when I was dragged to the classes my mother led at the local Y.M.C.A. I began my journey as a group fitness instructor at SVAC in April 2021 and look forward to sharing my love of fitness with you.
Agatsu Kettlebell Certification Level 1, 2021
HIGH Fitness, 2021
HIGH Low Fitness, 2021
AFLCA Group Fitness Leader, 2020
Crossfit Level 1, 2017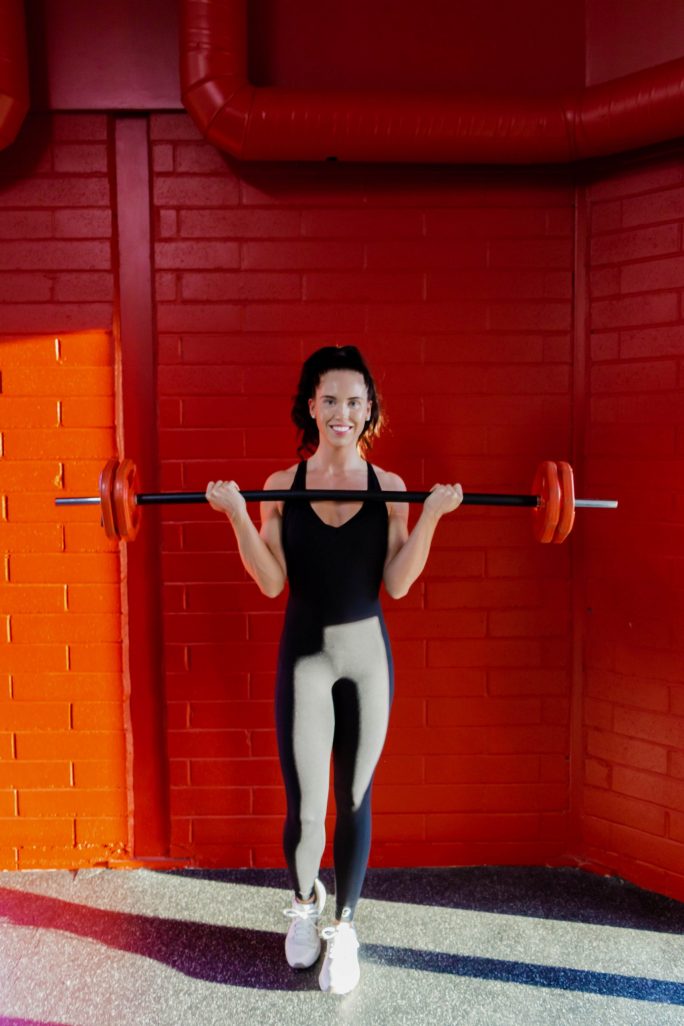 Jordi Cocks
My passion for health & fitness is to help all my clients become their best. I am a Canadian Society of Exercise Physiology Personal Trainer and Group Fitness Leader. I have post secondary education, practicum experience and am always participating in continuing education. I have been a trainer for 8 years and have been coaching skating for 10 years. My training has varied from when I figure skated, to when I was in strength competitions, to FEMSPORT competition and in 2021 when I competed in the TNT Muscle Showdown and qualified for nationals by placing 1st and 3rd in my divisions, as well as the Alberta Natural Canadian Physique Alliance Show where I placed in the top 5.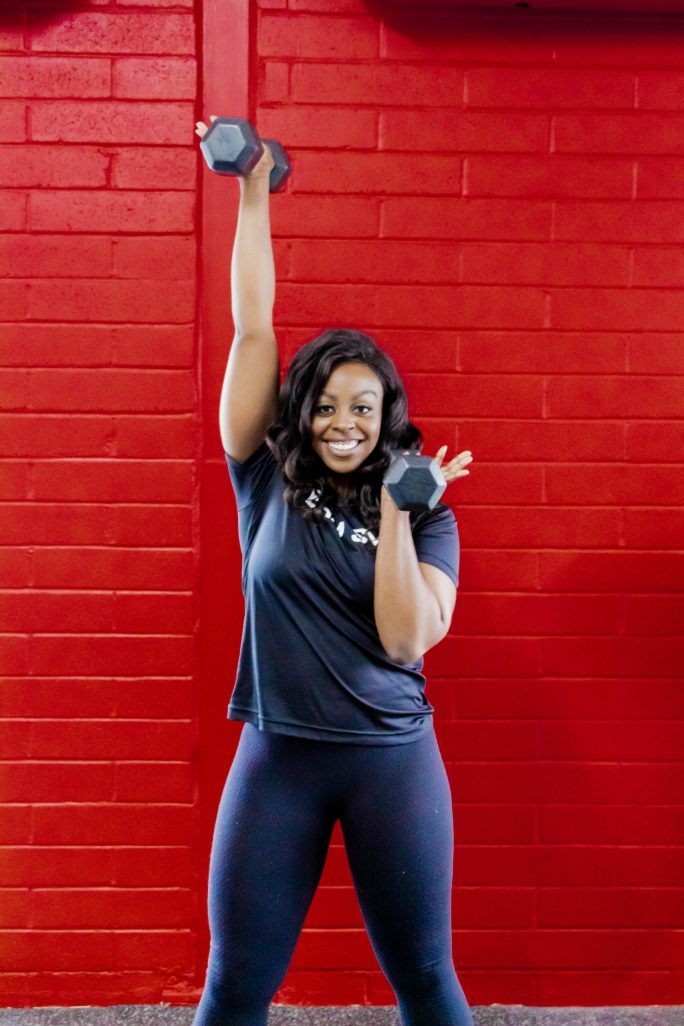 Jayne Bologun
I began my personal fitness journey in 2013. With a fitness background in the competitive sport of bodybuilding, my ambitious nature combined with a passion & strong desire to serve others led me to pursue a career in health & fitness.
Certified as a Personal Trainer & Group Fitness Instructor, my natural ability to teach & educate others has encouraged clients to adapt to a new lifestyle. Implementing systems & good habits has been my approach to long term health. My desire is to impact the lives of others in ways that goes beyond physical results by ultimately redefining the word "transformation" one client at a time.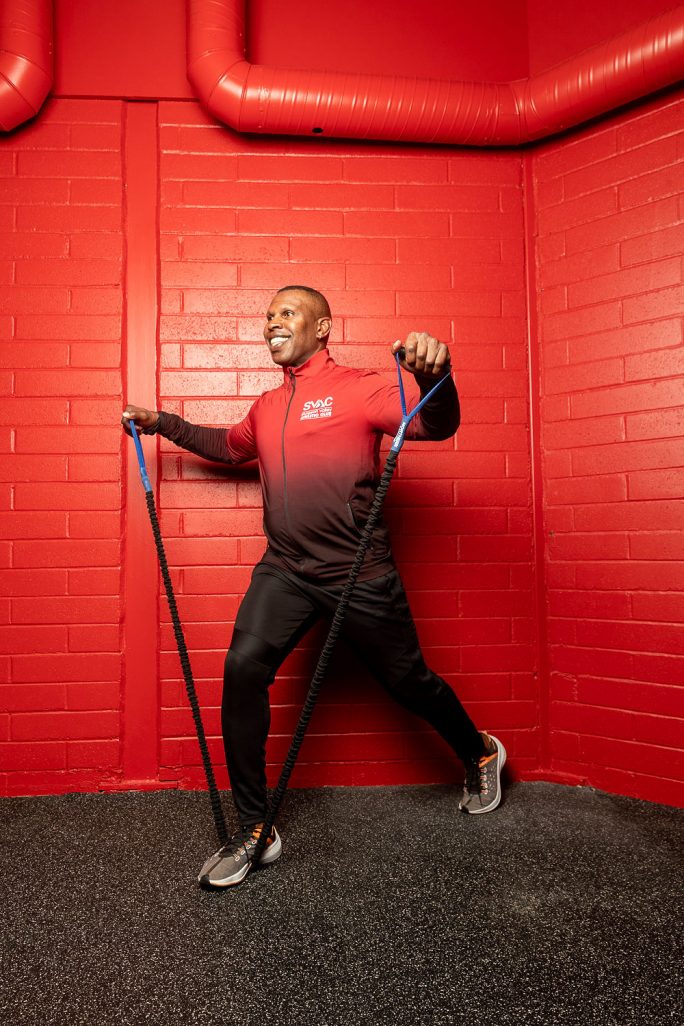 Llew Edwards
I am a certified trainer and conditioning coach with certifications in stretching and sports science. I have coached both professional and amateur sports athletes, including some in the CFL, NFL, NHL and CIS. I trained and coached under Bruce Frankie in Arizona while using the Future Athletic System Technology (F.A.S.T.) system. F.A.S.T. is a highly complex system utilizing angles, forces and concepts in preparing an elite athlete at a higher level.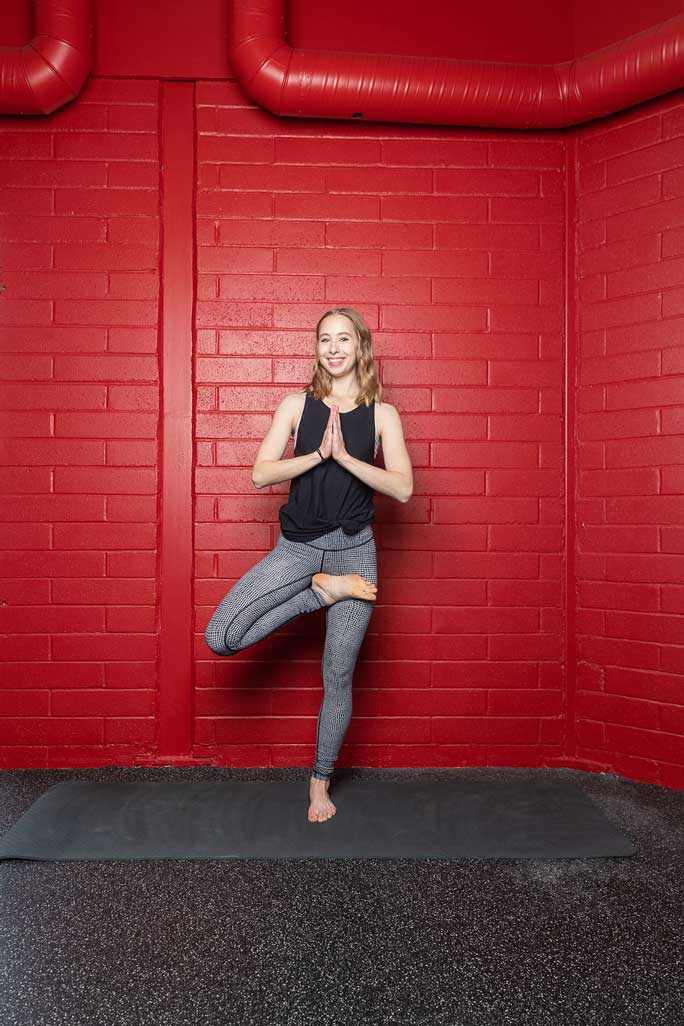 Natalie Labuick
I am a certified yoga teacher RYT200 with a Rocket Ashtanga series training and fusion fitness. I began my journey with yoga over 5 years ago and am continually learning and evolving my practice. I am passionate about the power of mediation through movement and believe in a practice that is both mentally and physically beneficial. I love to connect and build relationships while always having a few laughs during class.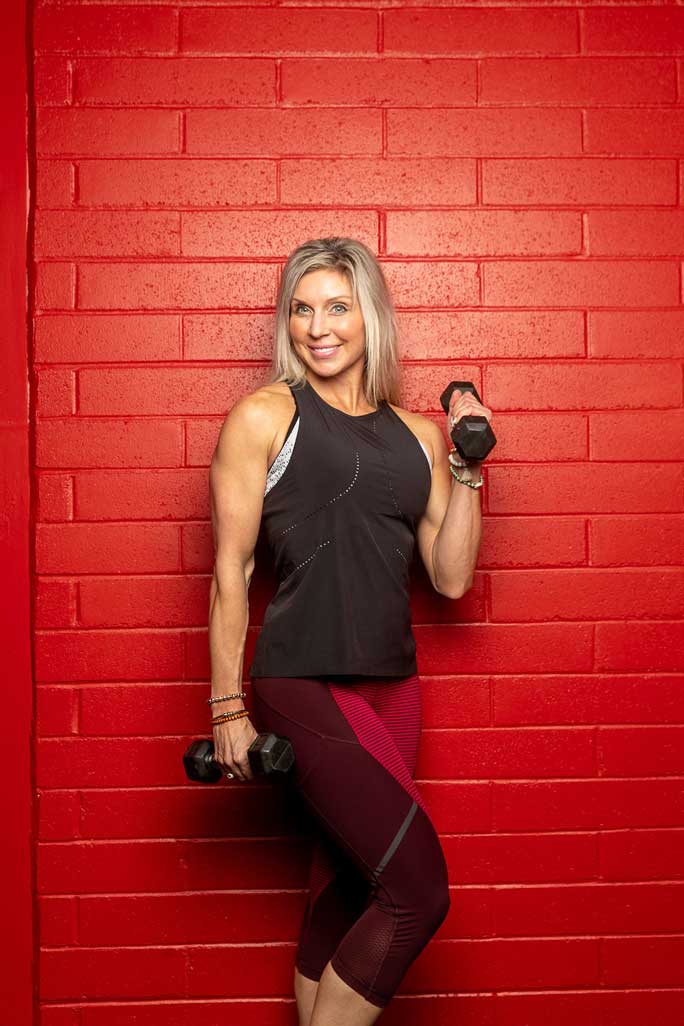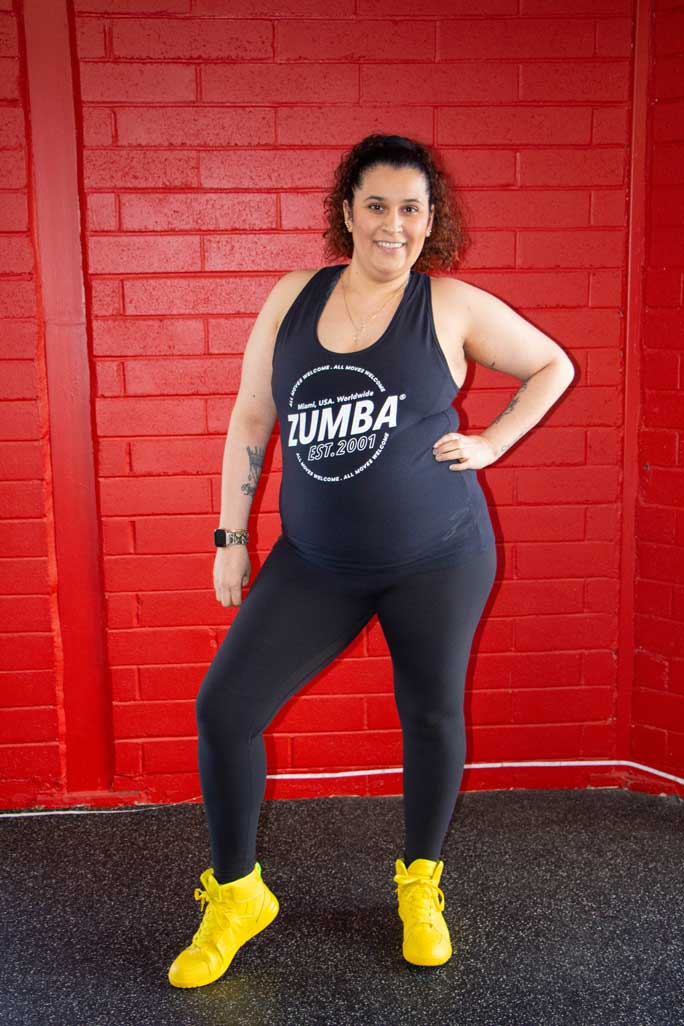 Veronica Russel
My passion & energy for dancing mixed with Latin music will get you moving. I'm of Colombian and Chilean descent so obviously dancing & playing soccer is in my blood and takes over me; you will see the silly and fun side of me in any class. When I'm not teaching or expanding my fitness education; I'm enjoying time with my family. What I'm proud of in fitness is …… completing Spartan Trifecta in 2019 was the scariest, hardest, best time of my life and doing it with a close friend was amazing!!!
Group fitness certified with Canfitpro
Teach Zumba®
Zumba® Gold
Zumba® Gold Toning
Zumba® Toning
Zumba® Kids & Kids Jr.
Strong Nation
Barre Above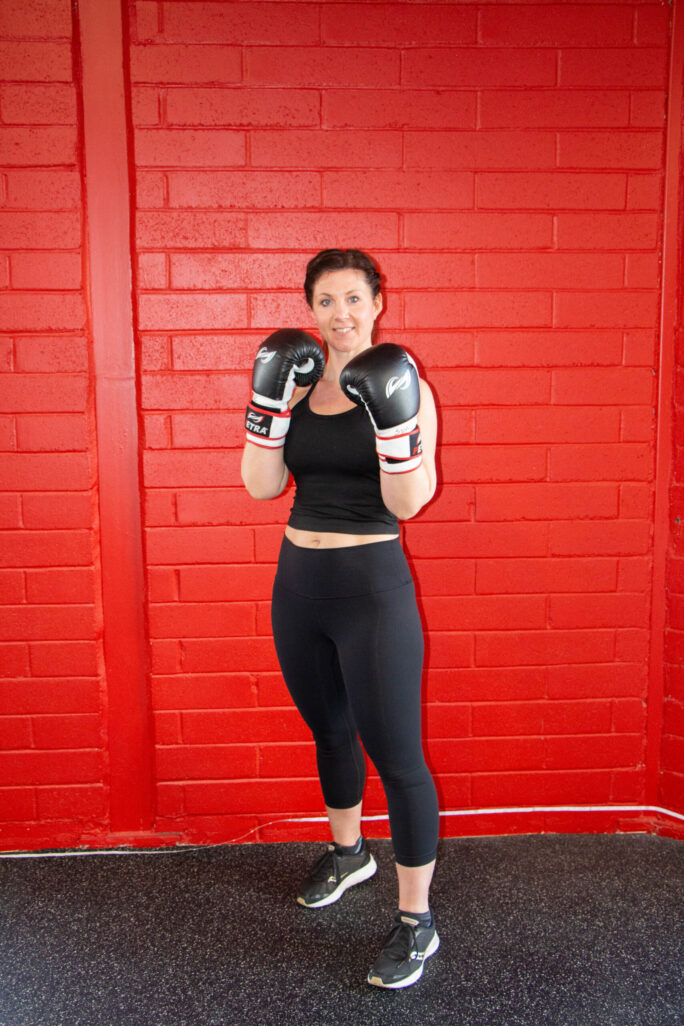 Trish VanDelight
I started on my fitness journey after I become engaged. As many brides do I wanted to get fit for the wedding. I would have to say that is where the spark that lit the fire started. Once I became pregnant with my daughter, I wanted to make sure I stayed as active as possible knowing that it would only help down the line. After having my son I started working out at home and writing lesson plans for my friends. I loved touching base every day and the community feeling. My favorite thing was watching them do something they thought they'd never be able to do or finish a workout they thought looked really hard.
I loved leading by example and showing my kids a healthy active lifestyle. I was nudged into fitness leading by my sister in law and once I started I was hooked.
There is no greater feeling then seeing someone conquer a challenge, watching them grow stronger and as life has changed and flowed, watching how much movement aids in mental, emotional, and physical health.
Group fitness is by far my passion. The camaraderie and encouragement. The way others lift you up and push up to never give up. It's electric. It's such an amazing connection and I LOVE the community of it.
My kids are my constant reason why. I want them to see how important movement is. Longevity of life, mental health support as well as being able to move WITH them. My husband is always up for a challenge and is with me for any challenge I brave to dream up. Talk about supportive.
I have completed 2 triathlons as well as 2 MS bike rides. I use both experiences to remind me why I move. They were both amazing challenges and I'm very proud I've been able to experience them.
AFLCA group fitness, cycling and portable equipment
200HR YTT
Level 1 Fitness Kickboxing Certification