Pilates & Yoga
Join pilates and yoga with SVAC. Build a connection with the mind, body and spirit.
Build your Mind, body & spirit connection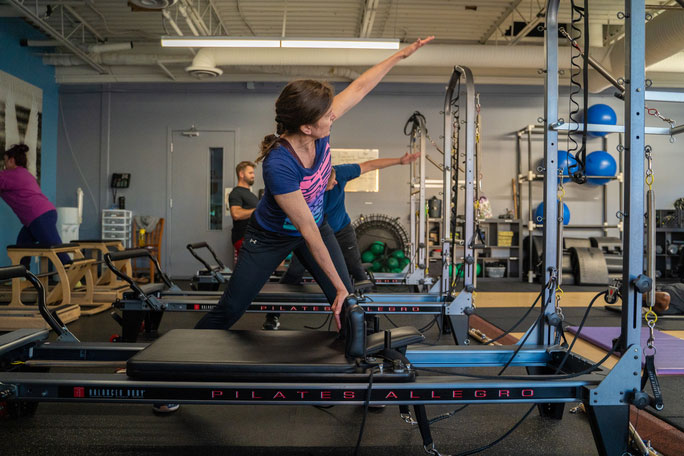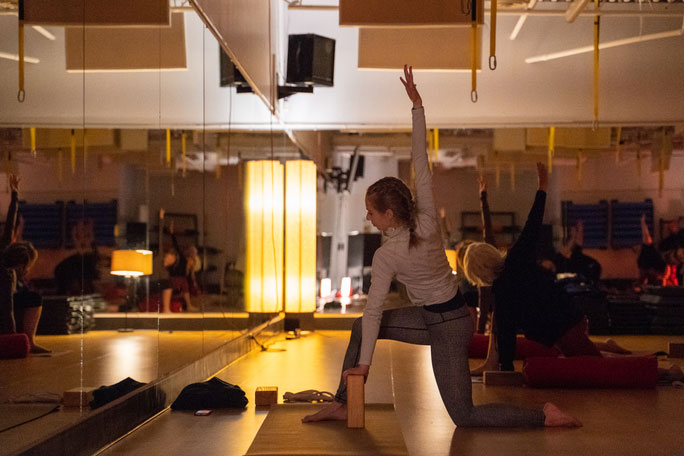 SVAC offers both Pilates & Yoga at our St. Albert club to develop a whole other side to your fitness as you connect your mind, body & spirit.
Pilates teaches body awareness while improving strength and flexibility, with a special focus on the core. Pilates strengthens the back and abdominal muscles to help create balance. The utilization of a variety of Pilates equipment not only adds resistance to traditional Pilates mat movements but also offers variety to the exercise program. Invented by Joseph Pilates in the 1960's it is still practiced by over 40 million people today because of its benefits.
SVAC also offers a wide range of Yoga classes from Power Yoga and Yoga Flow to Gentle Yoga and Happy Hips Restorative Yoga. We also have Yoga Reset and Yoga Tune Up Balls and Aerial Yoga to give the body a much needed thank you for all the work it does supporting your active lifestyle. We have world acclaimed Yogi's and look to host Yoga training in the future. Evoke your inner strength as you are guided through various poses to keep you balanced and to help you develop a holistic mind-body connection. These classes are the perfect opportunity to lose yourself in your abilities, practice mindful-moving-meditation, and build focus, strength, and flexibility. We believe in creating balance and support this at SVAC by offering every class you need.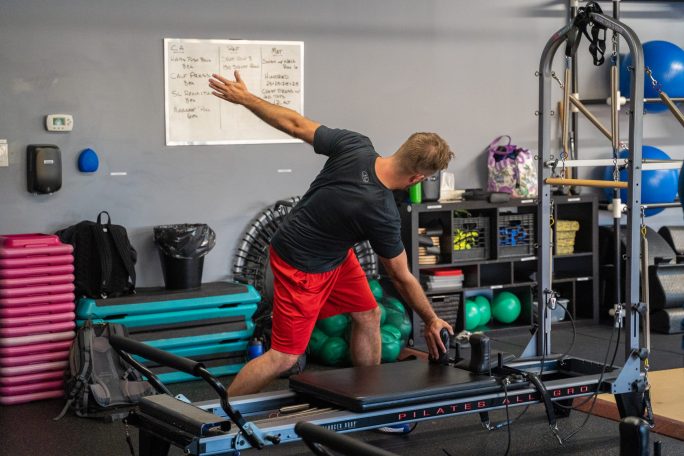 Pilates Reformers Equipment
Inside SVAC is a dedicated Pilates studio with all the equipment needed to have a full experience. This includes Six Pilates Reformers.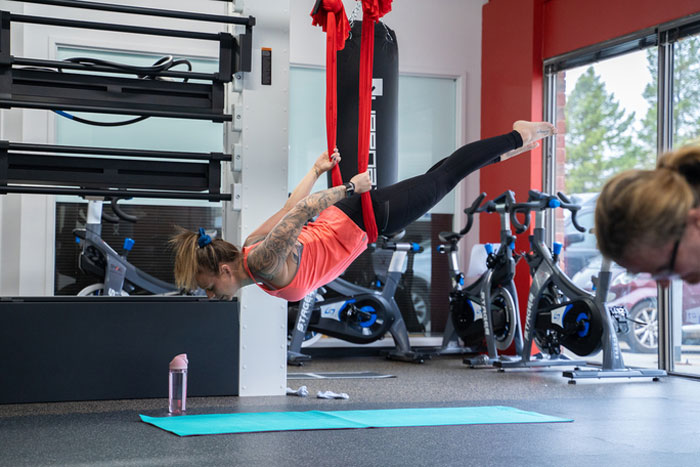 Various Styles of Yoga
We offer a wide range of classes for whatever your fitness goals are. We provide Gentle, Power, Flow, Reset, Happy Hips and Tune Up Ball styles of Yoga and even more innovative and new types of Yoga such as TRX and Aerial Yoga.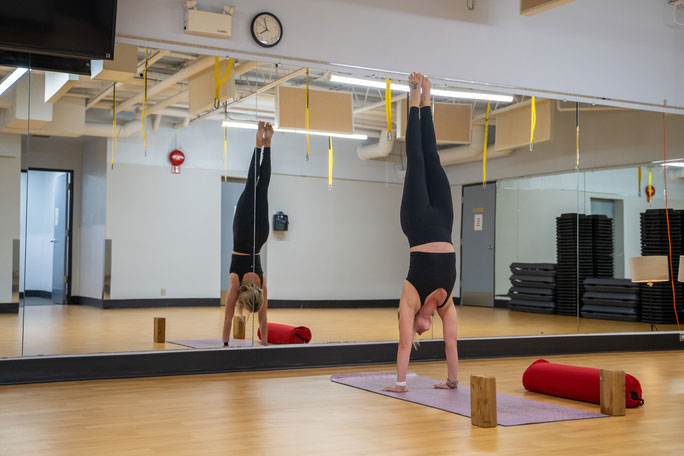 learn one on one or in a group
SVAC offers an extensive selection of Pilates and Yoga classes with options ranging from One on One, Semi Private or Group certified instruction on Pilates Reformer apparatus in our private studio or in our "Open" Pilates Reformer Classes.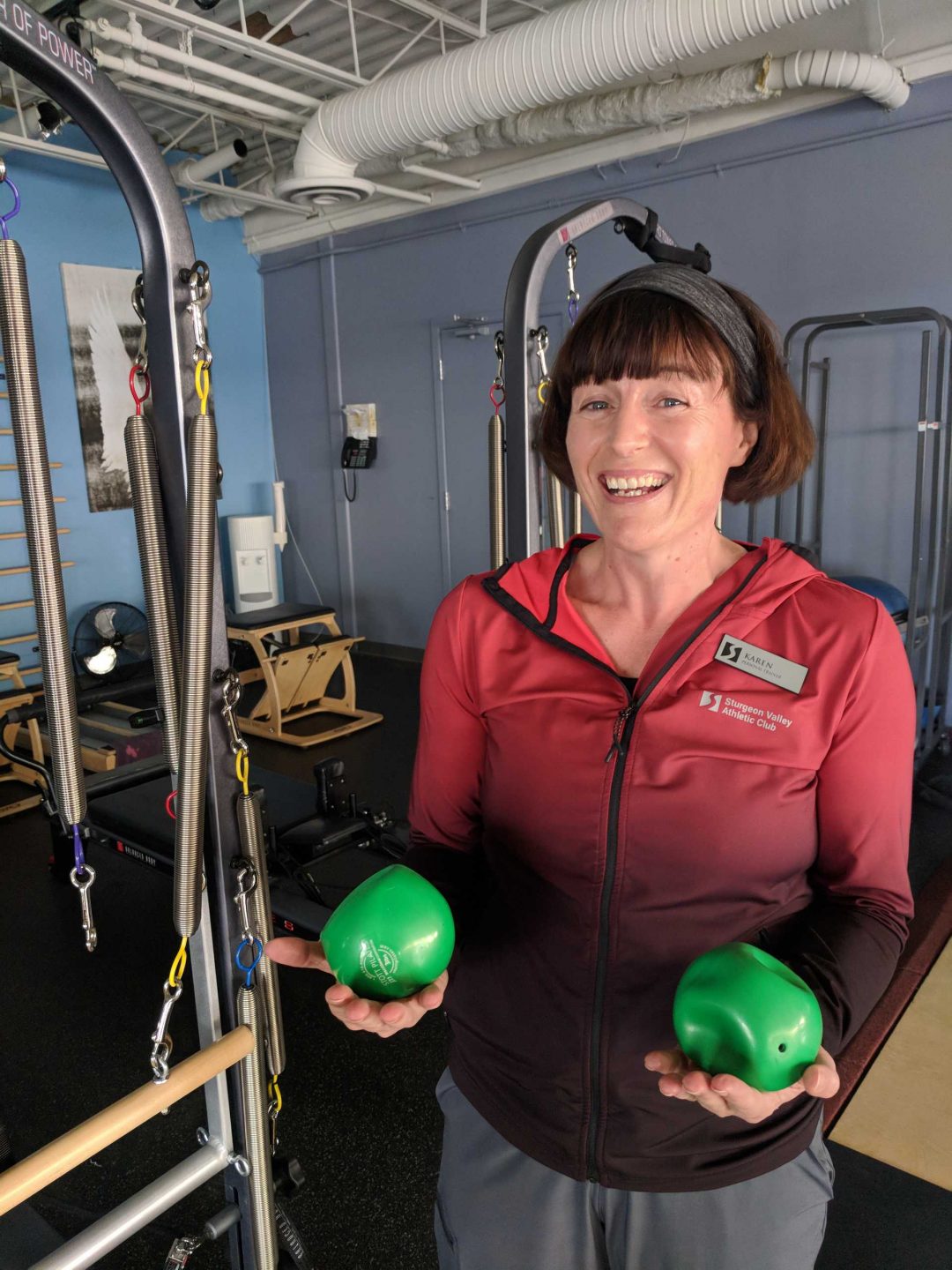 evoke your inner strength.
what SVAC members are saying
"The staff is very friendly and helpful. They even remember your name. The instructors are also great. I couldn't be happier with the classes that I have taken. i.e. move it low and seniors' yoga. The Club is very clean and bright. I love the fact that there is a lovely lounge to sit in to enjoy a complimentary tea or a coffee with a friend after your workout. I would recommend this Club to anyone thinking of joining a gym."
"Very friendly & helpful staff, from the front desk to the trainers. I feel comfortable & at home as soon as I walk in each morning. Classes are great. I love Evolution & Yoga not to mention working out on my own & sharing jokes with the other members. Coffee after my workouts is complimentary & my regular routine. Love my gym"
"This was our first experience with Yin Yoga. Keira was a great instructor and was very patient with explaining things in a calm and relaxing environment. Look forward to the next session."
GYM HOURS
Mon: 5am – 9pm
Tue: 5am – 9pm
Wed: 5am – 11pm
Thur: 5am – 11pm
Fri: 5am – 9pm
Sat – Sun: 7am – 5pm