Workshops & Education
We are committed to our community, fun and education through our workshops and classes. Join us on an information session or fitness class. It's All Here at SVAC.
THE COMMUNITY
The people and the businesses who make up this community are so important to us at SVAC. Join us in our workshops, classes and information sessions so you can become a part of a supportive and encouraging community.

THE FUN
Schedule SVAC into your weekend plans and join us for one of our famous, fun-filled classes. Our heart-pumping classes promise high energy and fun and will have you leaving energized.
THE EDUCATION
Do you want to be a Group Fitness Leader? Inspire others to move their bodies? SVAC has got you covered! You will learn the benefits of executing a safe and effective workout with portable equipment and education on how to lead diverse groups in fitness.
Get Fit with Our Current Interactive Workshops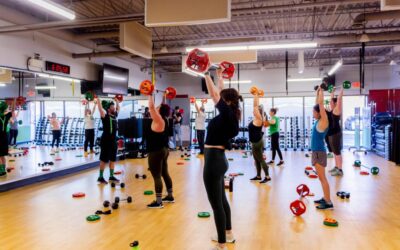 Foundations in Physical Activity Join Danielle Smith and Naissa Preston for a 24-hour course that is the prerequisite to all other Fitness Alberta certification courses. Step 1, Foundations in Physical Activity, will create the foundation that will successfully lead...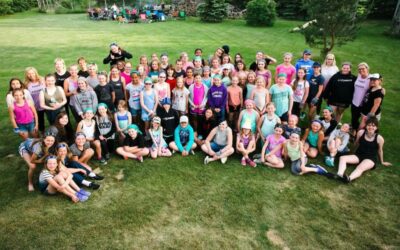 Ladies, are you ready to unleash your inner power and become your strongest selves? Say hello to FIT+ FIERCE - the acclaimed program that's taking the world by storm! Created exclusively for girls, this program is not only fun and interactive but also fosters...
Break a Sweat and Have Fun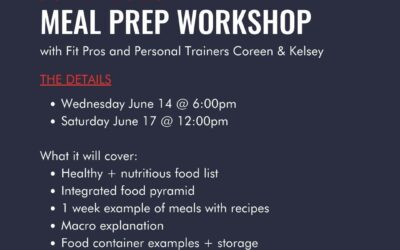 Join our Fit Pros and Personal Trainers, Coreen and Kelsey on June 14 and 17th, 2023 for a Meal Prep Workshop and learn: Healthy food list with nutritious options for proteins/carbs/fats Integrated food pyramid/wheel that shows what foods to focus on the most...
Hit those #goals at SVAC! Whether it's sweatin' it out in group fitness classes or hitting the gym floor, we have something for everyone. Check out our All Access and Gym Access memberships.
With no contract or sign-up fee, SVAC's new Gym Access Membership is an instant kick start on your personal fitness goals! For only $59 a month, you can become a part of a supportive and encouraging community. Our state-of-the-art gym floor awaits.
Our All-Access Membership is now $95 a month including gym floor, in-person and online classes. No hidden fees, contracts or commitments – because that's not fun. Sign up and become a member today!
Book your workouts, view SVAC's class schedule or review your membership information right in our SVAC App. Download our app available on the App Store or Google Play Store.
GYM HOURS
Mon: 5am – 9pm
Tue: 5am – 9pm
Wed: 5am – 11pm
Thur: 5am – 11pm
Fri: 5am – 9pm
Sat – Sun: 7am – 5pm