Heat Up Your Practice: Discover the Benefits of Hot Yoga at SVAC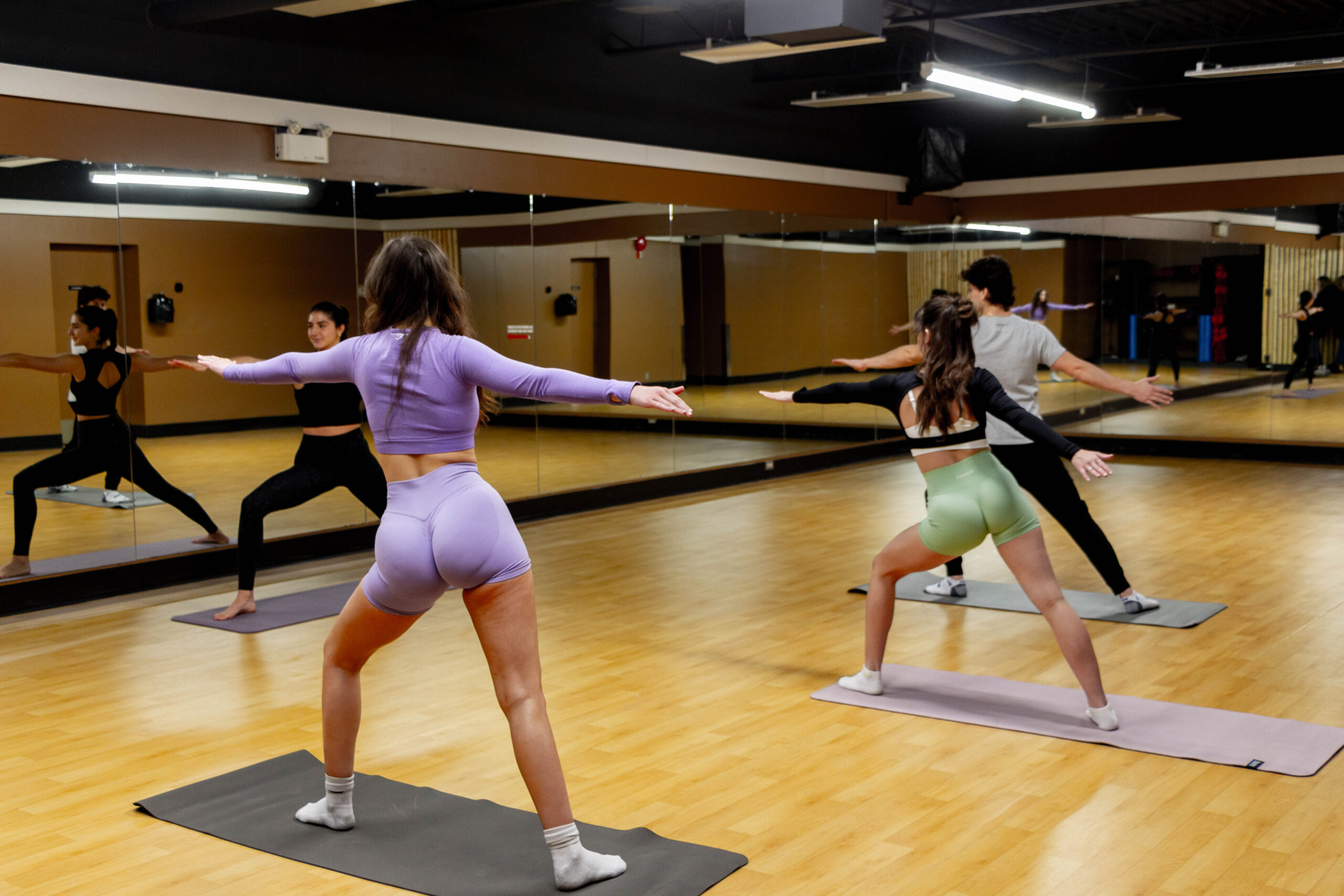 We are thrilled to announce that Hot Yoga has officially arrived at SVAC! Let the warmth of our newly updated yoga studio melt away stress, increase flexibility, and leave you feeling rejuvenated. Whether you are a seasoned yogi or just looking to supplement your fitness routine, this new addition will certainly elevate your fitness journey. Welcome to the next level of wellness at SVAC!
UPDATED YOGA SPACE
Our renos are now complete! The Yoga Studio at SVAC has received some MAJOR upgrades, allowing us to provide an elevated yoga experience that includes Hot Yoga. We have added infrared hot panels, an earth tone color scheme, improved space utilization, improved equipment storage, added new decor features and soft lighting to truly amplify your yoga experience.
Here at SVAC we are constantly evolving to bring you an even better fitness experience. Get ready to elevate your yoga game!
BENEFITS OF HOT YOGA
What is hot yoga? Hot yoga is a yoga practice done in a heat-controlled environment. The temperature of the studio during a hot yoga session is typically around 35 to 40 degrees celsius. The elevated temperature not only intensifies the practice but it also has a variety of benefits:
Increased flexibility: The warmth of the studio helps to increase the suppleness of muscles which makes it easier to achieve a deeper stretch.
Detoxification: Getting sweaty allows your body to detox and flush out toxins and impurities in the body.
Improved circulation: The warmth of the studio promotes better blood flow and oxygen delivery to muscles and organs.
Reduced stress: Combining yoga with a warm environment can lead to relaxation, reduced stress and mental calmness.
Improved skin health: The heat can open your pores, which can lead to clearer skin.
It is important to note while many people find hot yoga beneficial, it may not be suitable for everyone. If you have any medical conditions, it's important to consult your healthcare provider before starting hot yoga, as the heat can place additional stress on the body.
ADD HOT YOGA TO YOUR FITNESS ROUTINE
Hot yoga can be the perfect addition to your fitness routine. These classes are great for relaxation after a busy week, stress relief and muscle recovery. The warm studio allows you to keep your muscles loose and flexible. Beyond the physical benefits, the meditative environment of hot yoga encourages mindfulness, allowing you to escape the demands of daily life and focus on the present moment. Whether you're a seasoned yogi or just beginning your yoga journey, adding hot yoga to your routine can truly amplify your mind-body-spirit connection.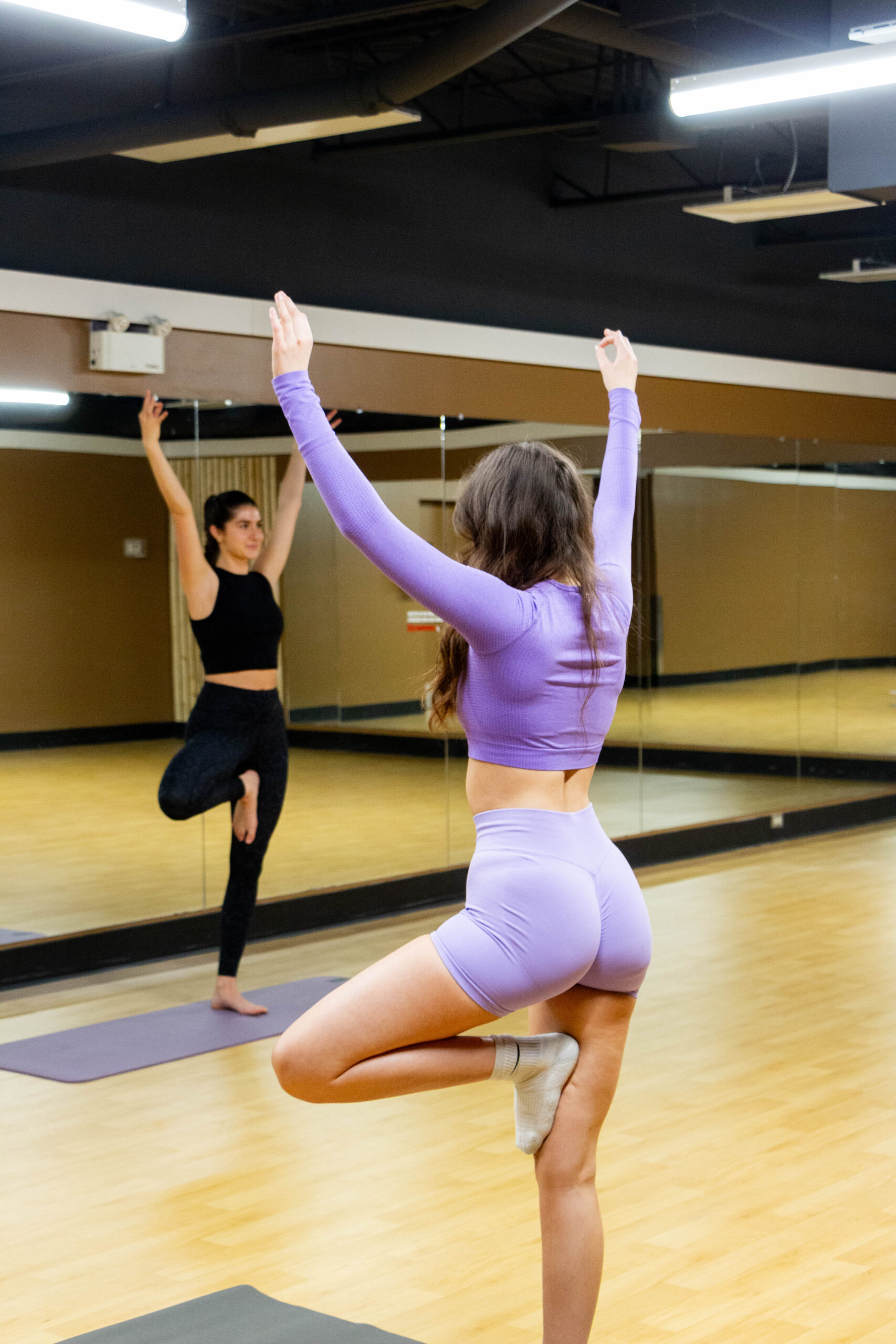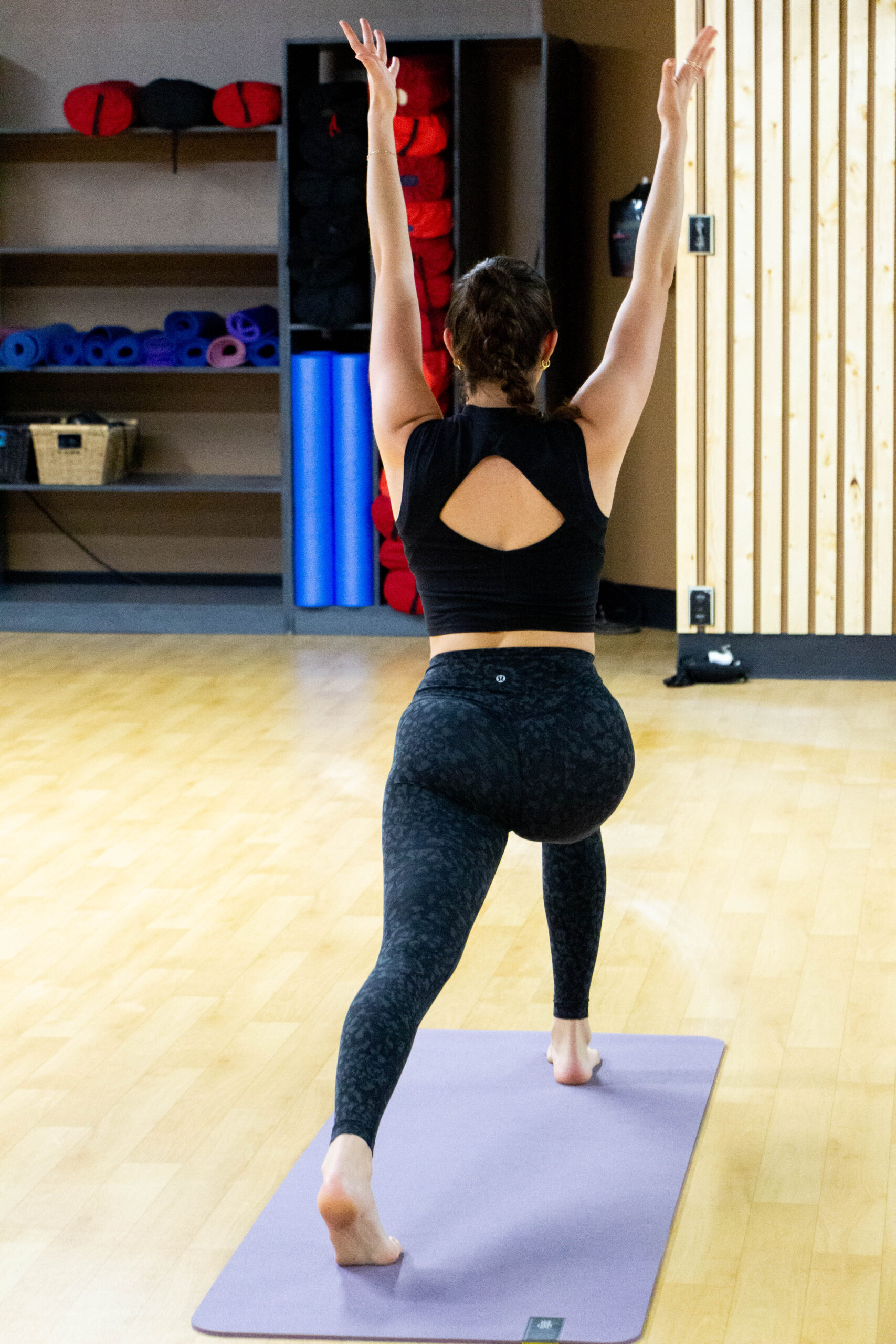 HOT YOGA CLASSES IN ST. ALBERT
We have the following HOT options at SVAC:
Blissology Series – This 1-hour program is available on weekday mornings. You have the option to join at 5:30 am on Monday, Wednesday, and Friday, or at 6:00 am on Tuesday and Thursday. This series is designed to be flexible, allowing you to participate as often as your schedule permits.
Refer to the class schedule for a detailed description of how this series focuses on attaining a state of bliss through mindful movement that complements a regular Yoga Practice, harmonizing the mind and body.
Candlelight Restorative Yoga HOT – a soothing, slow-paced practice designed for relaxation. During this session, you'll have the opportunity to unwind and hold each pose for 5 to 10 minutes, with the assistance of props for added support. The gentle heat enhances the experience, aiding in stress reduction and mental tranquility
Fascial Maneuvers – Fascial Maneuvers is a practice aimed at promoting mental and physical healing by addressing and releasing stored emotions within the fascia. Fascia is the connective tissue that provides structural support to muscles, nerves, and various bodily components. This technique focuses on unraveling tension within the fascia, facilitating emotional release, and ultimately promoting overall well-being.
HIIT Flow – a dynamic combination of bodyweight interval training and Power Yoga. This high-intensity workout is designed to ignite your energy, get your heart rate up, and engage your muscles to leave you feeling rejuvenated.
Yoga Flow – This class utilizes Vinyasa breathing techniques, incorporating both slow and vigorous movements to provide a diverse range of challenges and endless variety for your practice.
Power Yoga – In a heated environment, this class is designed to enhance endurance, build strength, and improve flexibility. By the end, you'll feel a sense of accomplishment and revitalization.
Happy Hour Flow – This class offers a supportive environment where you can have fun challenging yourself in various poses, including balances and inversions, with guidance from a Certified Yogi. Don't forget to bring an extra layer, as the practice concludes with a relaxing Shavasana.
 Learn more about our other yoga offerings here.
TAKING YOUR FIRST CLASS
Haven't taken a hot yoga class before? Here are few things to know before taking your first hot yoga class at SVAC:
Hydration is Key: Ensure you're well-hydrated before and after the class. Opt for an insulated water bottle to keep your drink refreshingly cool during the session.
Towel Necessity: Remember to bring a towel to keep yourself dry and comfortable throughout the practice. We do not provide towels.
Secure Your Space: Utilize a non-slip yoga mat to maintain stability and prevent slipping during poses.
Mind Your Pace: Progress at a pace that suits your body's capabilities, and always heed your body's signals.
Dress Comfortably: Opt for lightweight, breathable attire to stay at ease in the heated environment.
Prioritize Well-being: If you feel lightheaded or dizzy, take a break and rest as needed.
Hot Yoga, along with ALL other fitness classes are included in your All-Access membership.