SVAC: The Place to Be For Yoga in St. Albert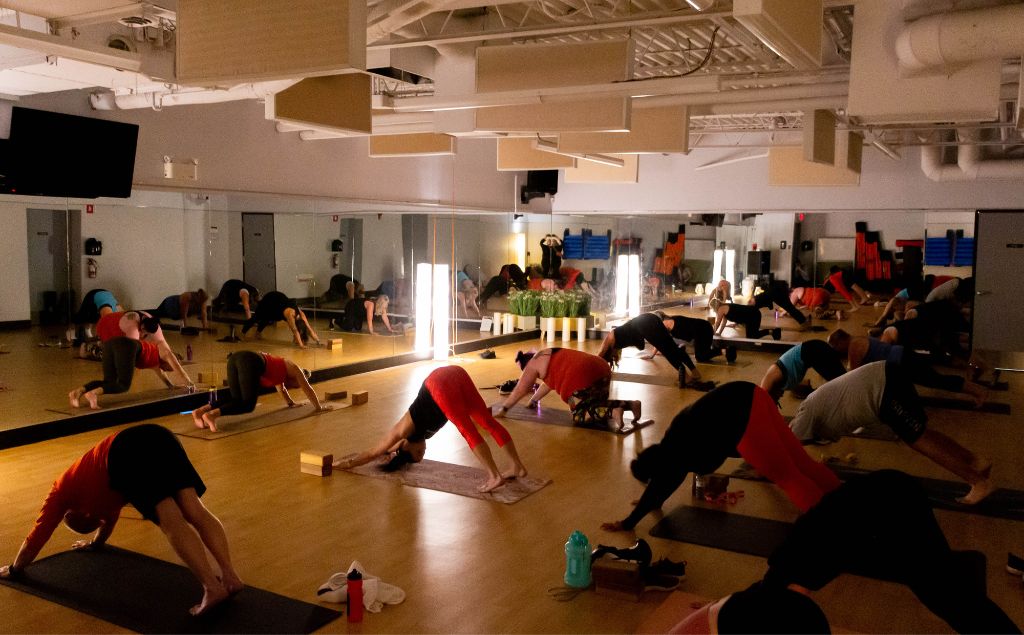 With a wide range of classes offered weekly, experienced and educated yoga instructors and a supportive environment, SVAC is St. Albert's yoga destination. Come explore your mind, body and spirit connection at SVAC.
FLOW INTO FITNESS
We have something for everyone! With 12 different yoga classes held weekly, we have a class for every fitness level. To find the right class for you, first, consider your goals. What are you hoping your yoga practice will bring you? Whether you're new to yoga or an experienced yogi, our class selection offers a wide range of difficulty levels.
Aerial Yoga

Candlelight Yoga

Fascia Maneuvers

Gentle Yoga

HIIT Flow Yoga

Power Yoga

Stick Mobility

Yoga Flow

Yoga Reset

Yoga Tune Up Balls

Yin Yoga

Yin Yoga and Restore

Yoga Happy Hour
Get the details on each of our classes!
OUR NEWEST CLASS: YOGA HAPPY HOUR
We are happy to announce the newest class to hit our yoga line up: Yoga Happy Hour with Fit Pros Coreen and Kylee. Every second Friday one of these amazing instructors will guide you through a new challenging flow. Explore balance, inversions and your mind body connection.
This class is for all fitness levels and the best part is that each class brings something new! Bring a mat and be prepared to step out of your comfort zone. Challenge yourself and sign up for a class today!
YOGA AND WELLNESS
Yoga is not just a great physical exercise, it is also great for your mental health and wellness. The conscious movements, meditation and breathwork that is involved in a yoga practice serve to better our inner strength and improve our mind, body and spirit connection.
The benefits of incorporating yoga can be felt both physically and mentally.
Improve flexibility

Strengthen muscles

Reduce pain and inflammation

Improve mental focus

Better posture

Increase energy

Reduce stress and anxiety

Boost immune system

Improve breathing

Promotes mindfulness

Better sleep quality

Combats the risks of high blood pressure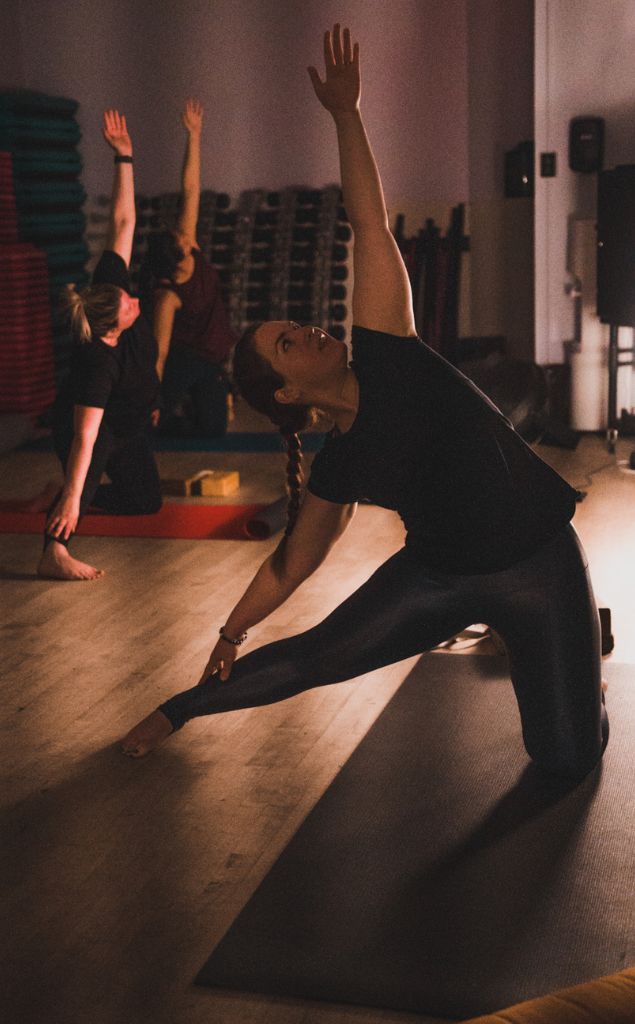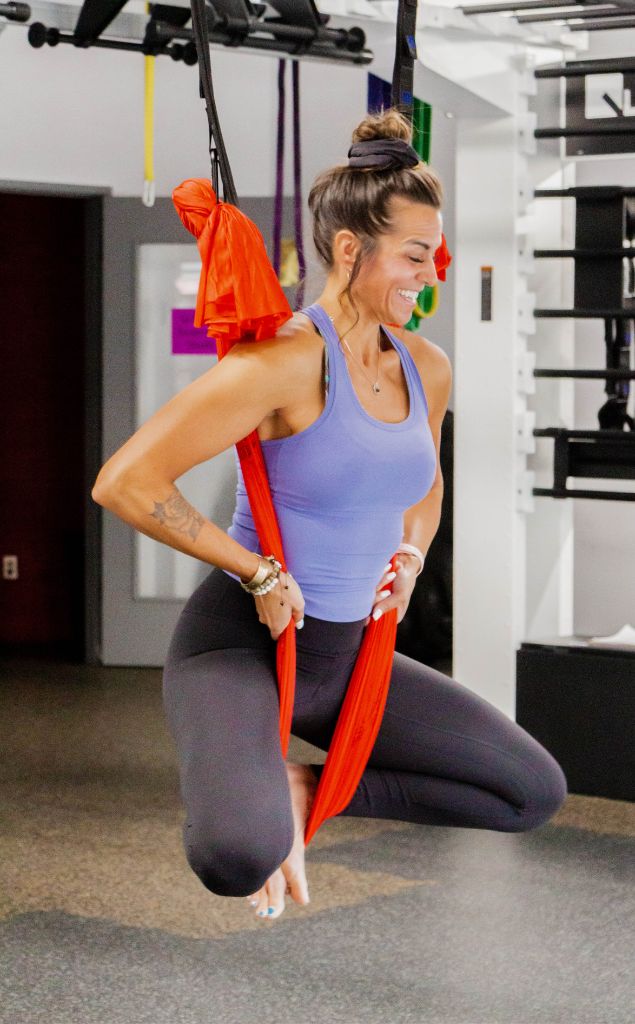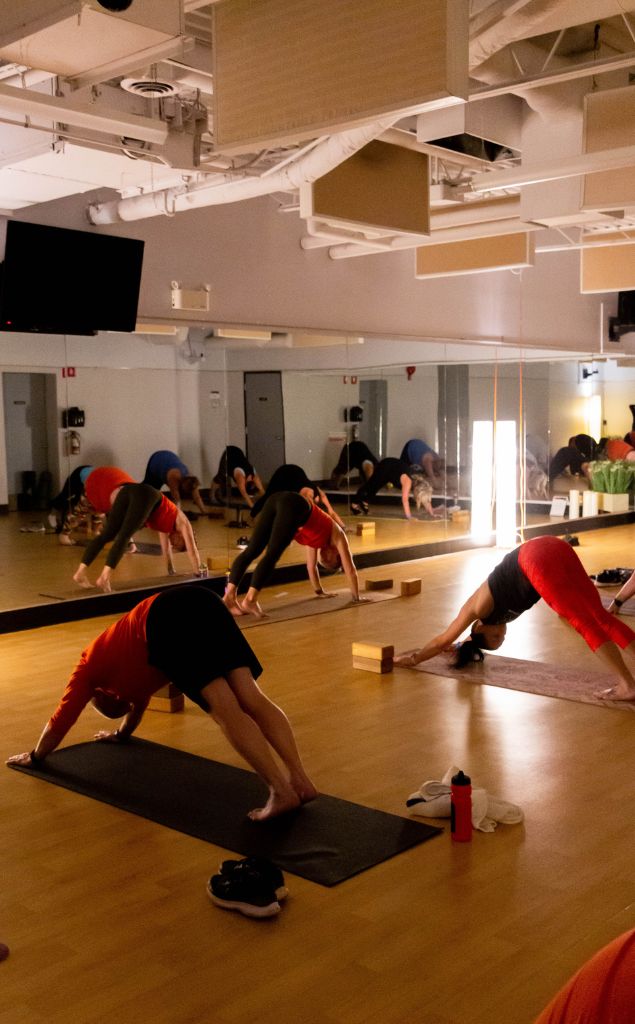 ADDING YOGA INTO YOUR WORKOUT ROUTINE
Yoga is the perfect addition to your active lifestyle. Restore, heal and stretch your hard working muscles with an SVAC yoga class. A weekly yoga class is exceptional for healing sore muscles, reducing injury from over training and maximizing muscle growth. If you consider yourself to be a yoga novice, start with one of our easier classes like Gentle Yoga, Yin Yoga or Yoga Reset. These gentle practices will allow you to get comfortable with poses and instruction.
Don't be afraid to mix it up and try different classes with different instructors. This will help to find the style of class you like and keep your practice interesting and challenging. Add balance to your fitness regime with yoga! Sign up for a class today.
YOGA TEACHER TRAINING
Are you looking to start your Yoga Teacher Training? Coming this September 2023, SVAC will be hosting our first Yoga Teacher Training course with Fit Pros Clare and Jaya. This 200 hr Yoga Training is certified with the Yoga Alliance. Upon completion of the course curriculum, you'll receive the 200 RYT (Registered Yoga Teacher) designation. Learn more about this upcoming course.
EXCITING THINGS AWAIT
Here at SVAC we are always looking to improve our space and class offerings to better our members and community. We believe that our gym should always be evolving to best serve our current and new members. Our yoga space will be having a major upgrade coming Fall 2023. Stay tuned for all the details.
JOIN SVAC AND BECOME A MEMBER TODAY!
Are you ready to embark on a transformative yoga journey? Look no further than SVAC, your ultimate yoga destination in St. Albert. With a diverse selection of classes led by experienced and educated yoga instructors, we provide a supportive environment where you can explore the profound connection between mind, body, and spirit.
Whether you're a seasoned yogi or just beginning your practice, SVAC welcomes you with open arms. Don't miss out on the incredible benefits of yoga and the wonderful community we've built. Take the next step and become a member of SVAC today to unlock a world of wellness and discovery. Your yoga adventure awaits!