Meet Personal Trainer & Fit Pro Juan Nel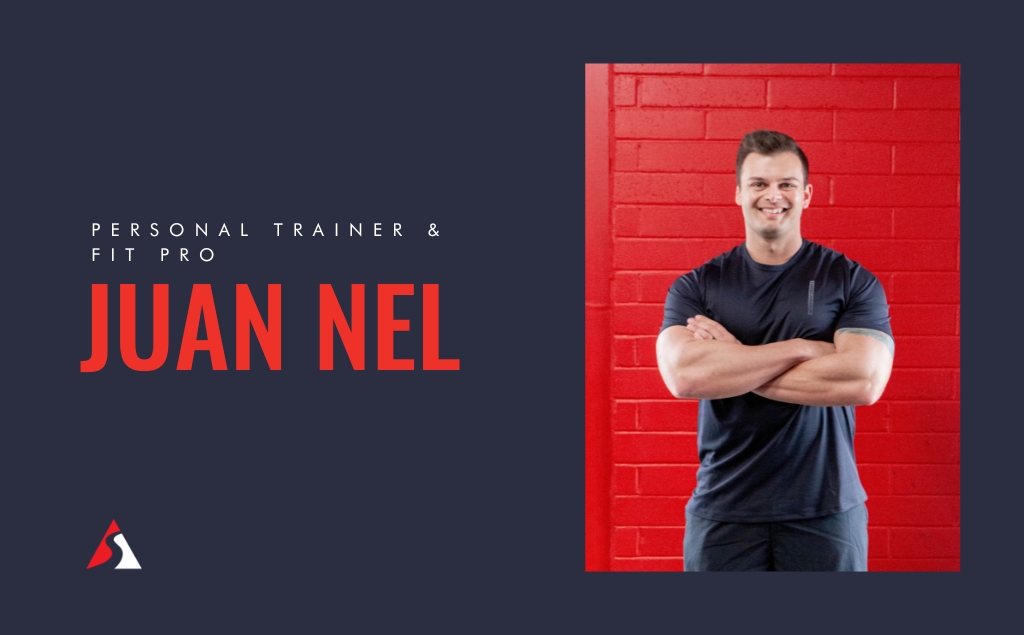 Get to know Juan Nel, an SVAC Personal Trainer and Fit Pro. With over 12 years of expertise as a body transformation and sports conditioning specialist, Juan brings a wealth of knowledge to help you conquer your fitness goals.
REACH YOUR GOALS WITH JUAN NEL
Whether your aim is to shed pounds, sculpt muscle, or enhance your overall well-being, Juan has the knowledge and skill set to support and propel you towards success. With his personalized approach and unwavering dedication, Juan is committed to helping you achieve your fitness aspirations.
Meet with Juan for a complimentary consultation session. Your consultation will cover your fitness level, experience, timeline, strengths, and weaknesses. This allows Juan to have a better understanding of your abilities and goals resulting in a detailed and personalized roadmap to reach your fitness goals. During the consultation, Juan will also dive into all available services that you can choose to incorporate into your program, such as body scans, fitness assessments, program development, nutritional services, etc.
JUAN'S CREDENTIALS
Experience expert guidance, motivation and support throughout every training session with Juan. His credentials, training and experience in the fitness industry will have you feeling supported and empowered every step of the way.
Certificate in Exercise Science Part 1 – Personal Training/Conditioning Coach, 2011
(Internationally Accepted Accreditation)
HFPA Fitness Academy, NQF Level 5
Certificate in Sports Conditioning, 2012
(Internationally Accepted Accreditation)
HFPA Fitness Academy, NQF Level 5
Diploma in Exercise Science (Exercise Specialist with Sports Conditioning), 2013
(Internationally Accepted Accreditation)
HFPA Fitness Academy, NQF Level 6
KIND WORDS FOR JUAN
💪
"Juan Nel was my trainer for six months and he knows when to push you beyond limits. I gained tremendous strength working with him. He is very knowledgeable with workouts as well as nutrition. He will get you the results you are looking for." – S.T.
💪
"Juan is an exceptional trainer! I told him what my goals were and he ensured I reached them." – B.G.
💪
"Training with Juan Nel has been a game changer. His extensive knowledge in strength/stamina/flexibility training and a background in kinesiology ensures I get amazing results that don't aggravate past injuries. Best of all, every workout is different to keep training fresh." – J.R.
💪
"Juan Nel was my trainer for almost a year. Lost more than 50 pounds [of] fat while maintaining my muscle mass around 200 lbs. Knew just how much to push me. Friendly and very experienced and knowledgeable, follow his instructions and you WILL see results." – D.
💪
"Juan Nel is probably one of the best trainers I've ever had. Knows how to work with my injuries, and push my limits the right way. Will never trust anyone else." – K.B.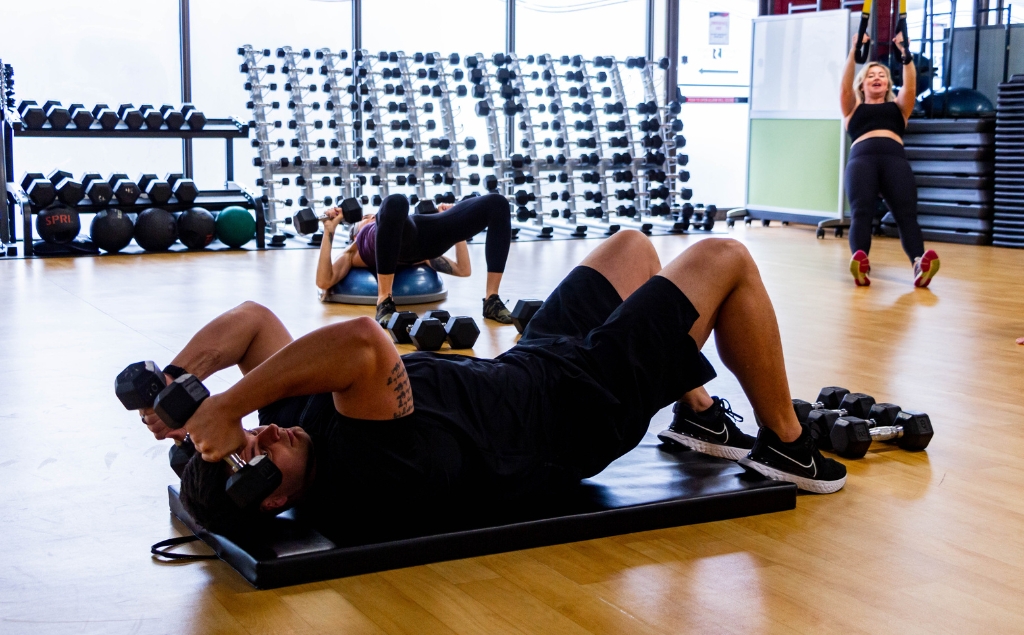 GOLF CONDITIONING WITH JUAN
You can also catch Juan in our new Golf Conditioning group fitness class. Discover the ultimate fusion of golf power, strength conditioning, and functional fitness in this extraordinary class! Here's what awaits you:
Prepare for a perfect blend of high-intensity interval training (HIIT), functional exercises, core work, strength training, and mobility exercises. Each element of this class is carefully curated to enhance your overall performance. With this class as your foundation, you'll have the ideal platform to unlock your true potential on the course.
Class Time:

Thursdays at 4:30pm-5:30pm
LEVEL UP YOUR FITNESS
Take the first step towards a stronger, healthier you with Juan by your side. Together, you'll embark on a transformative fitness adventure, reaping the rewards of dedication, hard work, and the guidance of a true professional. Get ready to conquer your goals with Juan and discover a new level of fitness success at SVAC!