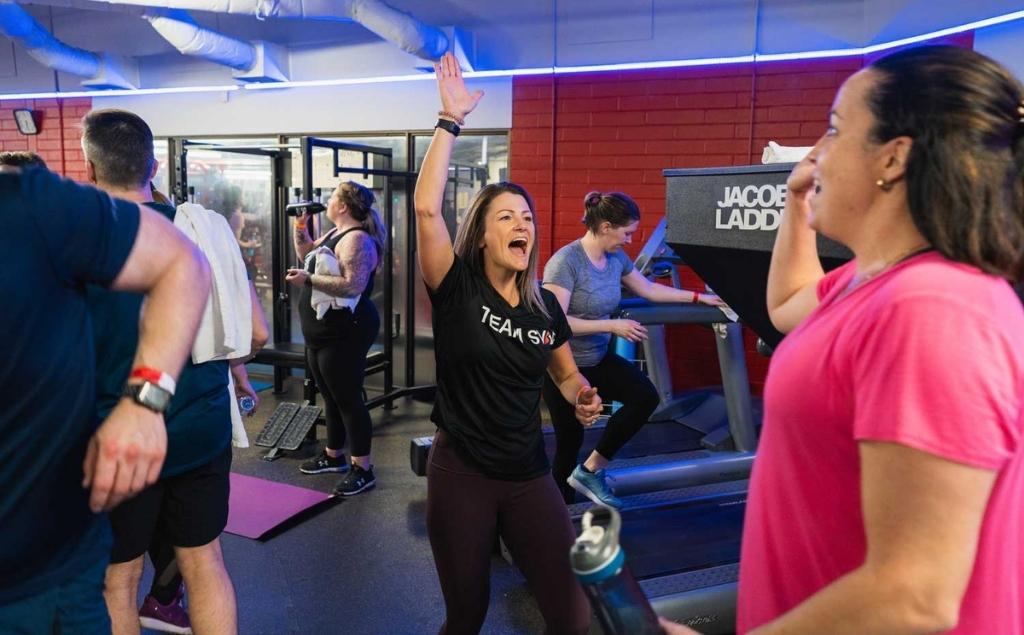 Did you miss our monthly newsletter? We've got you! Catch up on all things happening at SVAC this September.
Get back to routine and back to SVAC this September. We're making it easier than ever to fall back into your routine! With a diverse group fitness class schedule, a state-of-the-art gym floor with new equipment, on-site meal prep, smoothies, juices and supplements you'll be back on your fitness grind in no time.
PROGRESSIVE PROGRAMS
We are excited to have launched one of our first progressive fitness classes this month, Hip Hop Grooves 2.0 with Fit Pro Lukas from 3rd Street Beat.
Throwin' Hands 2.0 progressive boxing classes are coming to SVAC this fall. This 4-week intensive boxing program is a fun and fast-paced way to get your body moving and release tension. Learn how to box with Tyson Green and grow your skills over this 4-week program.
Stay tuned for more progressive classes coming to SVAC.
SWEAT CRAWL
Sweat Crawl is back this month and it's bigger than ever! Mark your calendars, Sept 30 at 6:00pm at SVAC in St. Albert. September's Sweat Crawl will feature 6 different classes: Yoga, Spin, Boxing, High Fitness, Strong and Gym Floor.
Members and Non-Members are welcome. Sign up today for a sweaty good time! Do you have a MyZone Fitness tracker? Wear it to Sweat Crawl, rack up your MEP Points and get competitive!
Check out all the fun that was had at the last Sweat Crawl:
NEW EQUIPMENT
New equipment has arrived on the Gym Floor! We've made some additions to the gym floor and we are so excited to see our members put them to good use!
New Olympic Lifting Platform on the gym floor with weight plates ranging from 0.25kg to 25kg
New Heavier dumbbells on the gym floor – 95lbs to 110lbs
Increased quantity and variety of weights in our Evolution studio – 15lb to 50lb dumbbells
Additional Concept 2 rowers for use in Evolution studio
Keep your eyes peeled for a new Squat Rack and Assault Bike coming soon!
MYZONE
Beat your best result! MyZone is returning to SVAC.
This wearable fitness tracker has an online social platform that shows and rewards EFFORT when you work out. By tracking your heart rate, calories and intensity with five colour-coded personalized zones, MyZone rewards your effort with Myzone Effort Points (MEPs) directly to your smartphone.
It's almost time to rack up those MEPs! Stay tuned.
Learn more about Fitness Technology available at SVAC.
MEMBER'S LOUNGE
Stop by the SVAC's members' lounge after your next workout and grab a nutritious and delicious meal, snack, juice or smoothie from Just Bite Me Meals and Mode Juice Co. Take your fitness to the next level with healthy meal prep and snacks on site at SVAC. Just Bite Me Meals and Mode Juice Co. are now open from 6:00am-6:00pm everyday.
Follow us on Instagram at @svacclub to stay up to date on all things SVAC throughout the month.