A Ride or Die SVAC Spin Class Comparison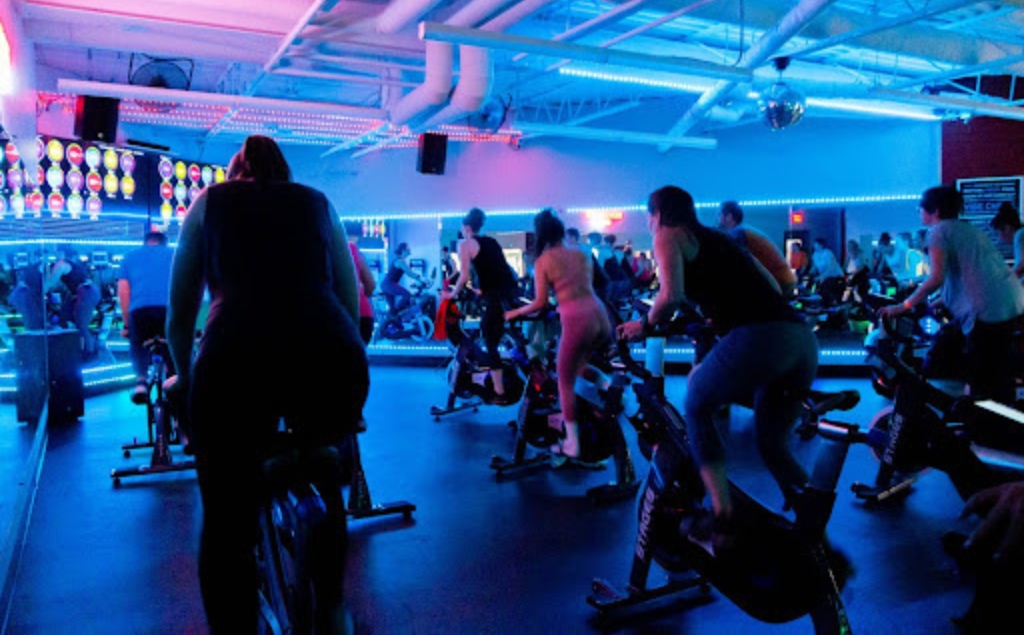 If you know SVAC, you know we have a class to suit every desire, and they each have their own irresistible vibe. The biggest challenge is knowing which one to try first! But, as always, we got you! We've created a helpful spin class comparison so you can join the class that matches the energy you're looking for, whether you're brand new on the bike or a seasoned cycler.
FIRST THINGS FIRST
There are a few things to know about our spin classes, no matter which one catches your eye.
Each spin class at SVAC is inclusive. We ride with you for a warmup, and then we calibrate your bike's power meter to match what you can do. You bring what you can to the calibration, and then the rest of the class will hold you to it.
From triathletes to those recovering from a knee replacement to weekend warriors and more, you can take what you need from any of our spin classes as you ride with your fitness family in a welcoming environment that will challenge you to be stronger.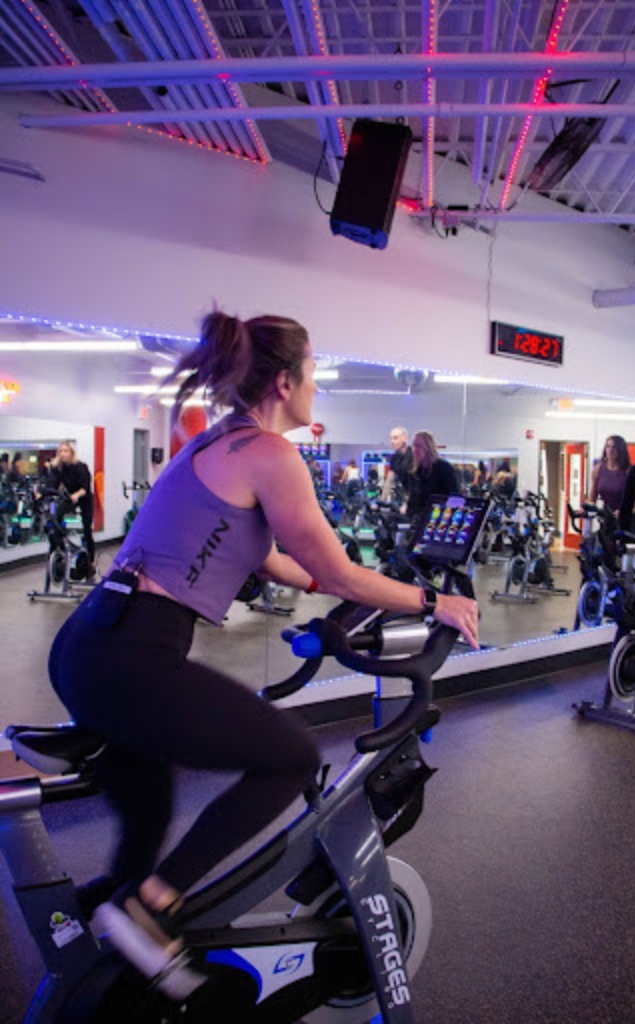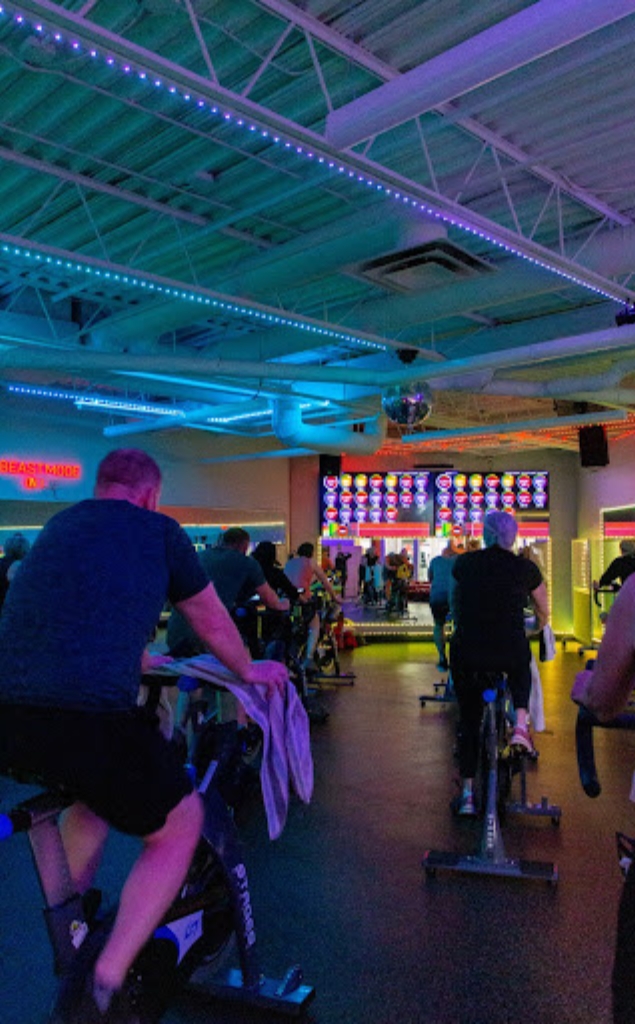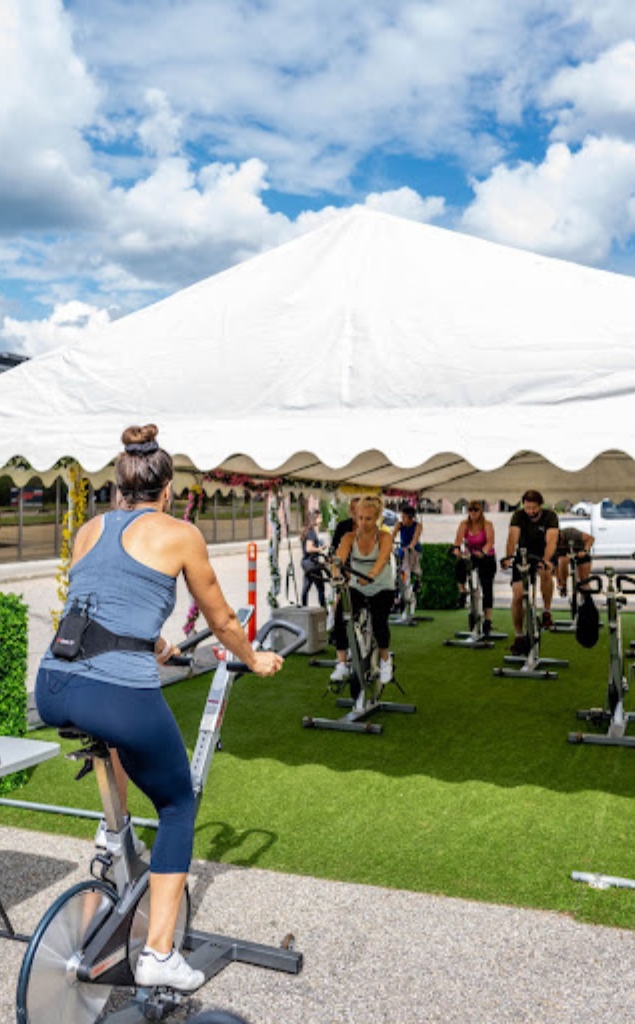 SPIN CLASS COMPARISON
Remember — there's no way a written description can fully convey the exhilarating atmosphere and community feel in each spin class. This will help you choose a class that fits what you're looking for, but we highly recommend trying more than one! 
Spin Beats:
Are you a music lover looking for an immersive workout experience? Look no further than our Spin Beats class! Our skilled FitPro will guide you through a high-energy ride while matching the RPMs to the beat of the best playlists. You'll groove and lose yourself in the drops and surges of the sound, making it easier to push yourself further and achieve your goals. This class is perfect for anyone who wants to elevate their workout with upbeat music and motivation.
Spin Power:
Ready to push your limits and increase your wattage? Our Spin Power class is designed to do just that. Our experienced FitPro will provide technical cues and ask you to maintain power output as you ride through drills. With this class, you can expect to improve your endurance and speed while increasing your power capabilities. It's perfect for those who are looking for a challenge and want to maximize their fitness results.
Spin and Strength:
Combining cardio with strength training, our Spin and Strength class offers the best of both worlds in just 60 minutes. Our FitPro will guide you through a variety of drills both on and off the bike to keep your body strong and safe. You'll use weights off the bike to tone your muscles and enhance your endurance while pedaling away to get your heart rate up. This class is perfect for anyone who wants to build strength while also getting their cardio in.
20–20–20:
Looking for a well-rounded workout that includes spin, strength, and stretch? Bet. Our 20–20–20 class has got you covered! You'll get 20 minutes each of spin, strength, and stretch with this beautifully balanced class in our new Stages Spin Studio. The spin portion will get your heart pumping, the strength portion will work your muscles, and the stretch portion will help you cool down and prevent injury. This class is perfect for anyone who wants a comprehensive workout that targets all aspects of fitness.
JOIN AN SVAC SPIN CLASS TODAY
Curious about why SVAC's spin classes are so dang popular? Here's why.