Why People Can't Stop Talking About SVAC Spin Classes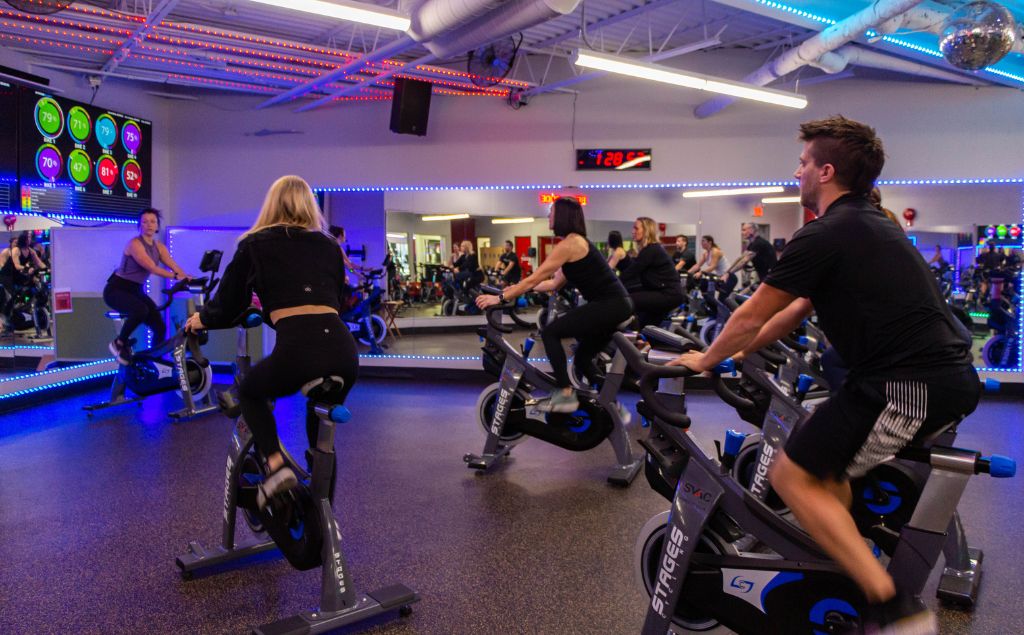 Once you pick up a spin class, good luck putting it down. Aside from the health benefits (and there are a ton), the thumping music, positive instructors, and feel-good motivation keeps people coming back.
SVAC offers at least one spin class every single day, so there's plenty of opportunity to get those pedals moving and your heart pumping. Bonus: when the weather warms up, we get those bikes outside for the summer (and right through to early fall) for some extra fresh outdoors energy.
MOTIVATING CARDIO WORKOUT
Our variety of classes include:
Stages Spin
Stages Spin and Strength
Stages Spin Beats
Stages Spin Power
20-20-20
Spin 30
All of our spin classes are done on our world-class Stages Cycling power bikes. They're smooth, silent, and feature-rich — not to mention how incredibly they match the feel of a real bike. The bikes are adjusted to your body using the Functional Threshold Power (FTP) calibration so you can get the most out of your miles. The FTP technology in the Stages Cycling power bikes calibrates itself to your own unique athletic ability. You can see how hard you're working by looking at the big colour-coded display in the studio!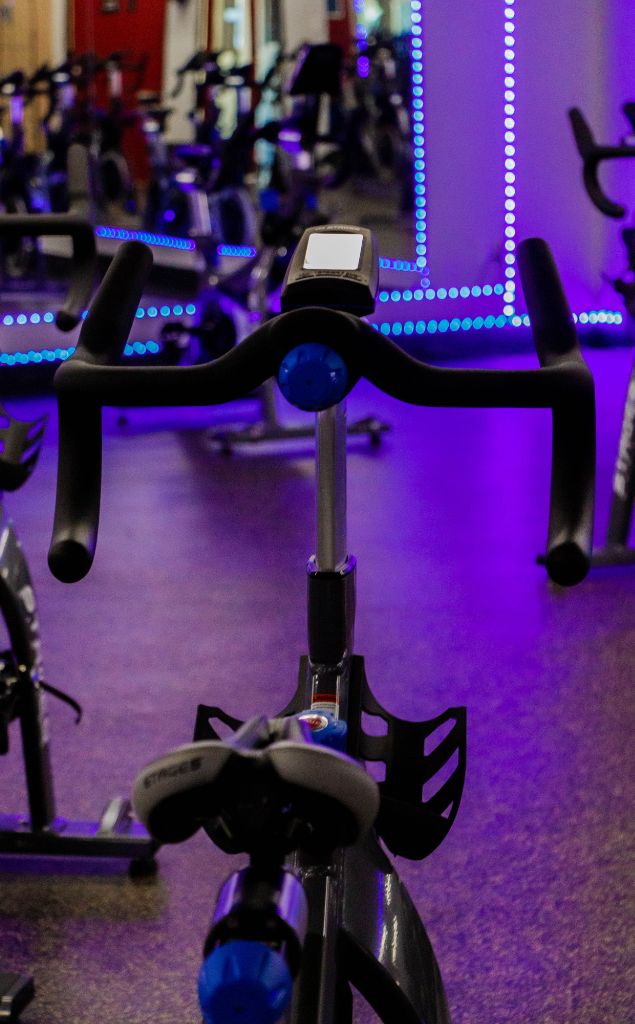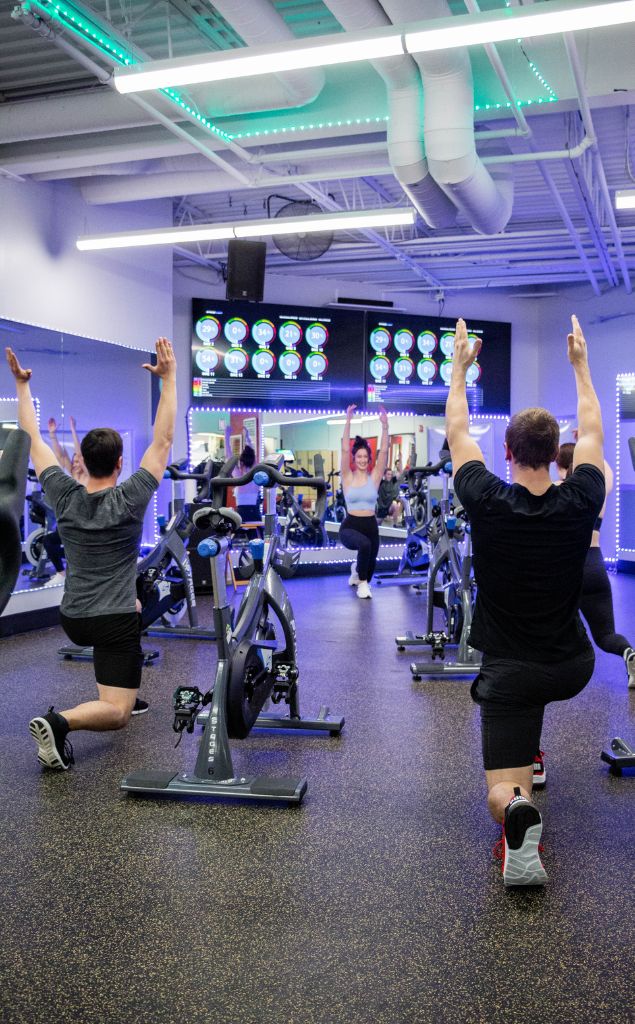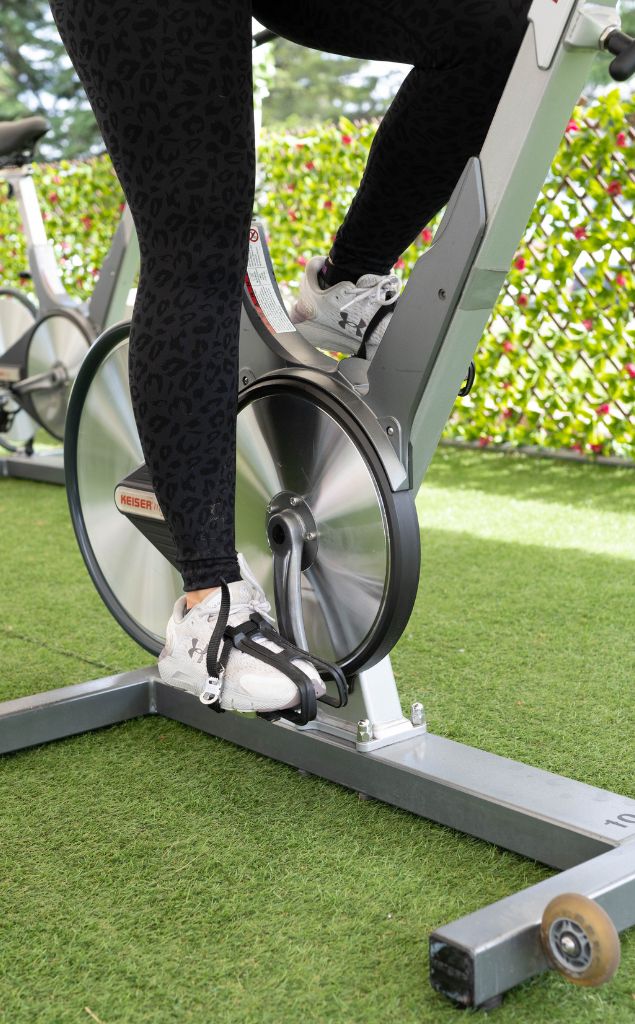 SPIN BENEFITS
We've seen lots of fitness fads come and go, but spin has stayed popular since its worldwide intro in the mid-90s. Here are just a few reasons why:
1. It's low impact while still offering a killer cardio and strength workout. When you finish this class, you'll be dripping with sweat and filled with all those good endorphins without putting major stress on your joints.
2. The spin community is super supportive. Your instructor will motivate you to reach your top potential in the most energetic and uplifting way! It's like burning crazy calories with a whole group of BFFs who are cheering you on — and keeping you accountable.
3. Spin is not just a leg workout. Its combo of cardio, strength, and endurance make it a well-rounded form of exercise. And spin classes can be done in so many ways — it's an adventure every time you cycle. SVAC offers a bunch of great spin classes to keep things interesting.
4. And even if you're just there for the fun beats and the cardio, there are a few behind-the-scenes benefits you might not even realize are happening. Like your balance improving, your core getting stronger and your muscles becoming more defined. Fist-bump!
Sounds awesome, right? If you're looking for super intense and super fun spin classes in St. Albert, SVAC is the place to be.
NEED WE SAY MORE?
Leela loved her experience at SVAC — here's what she had to say:
I cannot speak highly enough about the quality of this gym. I have been a member of various gyms and clubs in the Edmonton area and this is by far the best experience I have had. The classes are amazing and for one reasonable price you get unlimited access to spin, yoga, circuit training, HIIT, barre, Pilates… the list goes on and on. It would cost me double what I pay to have a month unlimited of ONE of those options. With this club, I have them all plus access to a gym with modern equipment and a nice change room. The staff are so friendly and there is a cute lounge area to grab a free beverage after working out. I never write reviews, but have been attending this gym for two months now and am so impressed that I felt I had to go online and give a positive review. You will not regret giving this place a try! — Leela Wright
Gain access to all SVAC Spin Classes with an "All Access" membership. Check out the schedule to find your next class.