Transform Your Body and Mind with Pilates Reformer Classes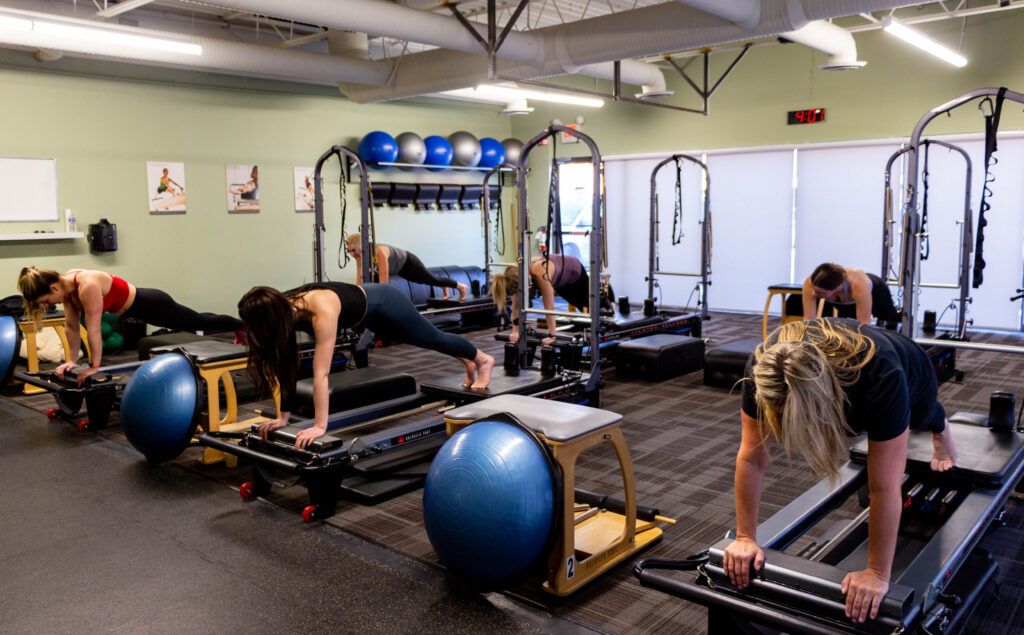 You will never love a movement practice more than when you take a Pilates class at SVAC, one of our most popular classes!
HOTTIES PILATES
Don't make the mistake of walking into a Reformer Pilates class thinking it's going to be easy, my friend! Although Pilates is often described as "gentle" because of its low-impact format, that doesn't mean you won't work up a good sweat. Pilates helps to foster that super important mind-body-spirit connection while making your core wicked strong. Plus, you'll see big improvements in your balance and posture. 
So come on all you Hotties, SVAC is hosting Pilates classes every day of the week, with extra classes added throughout the month. If you haven't yet joined, March is your month!
MEET OUR PILATES INSTRUCTORS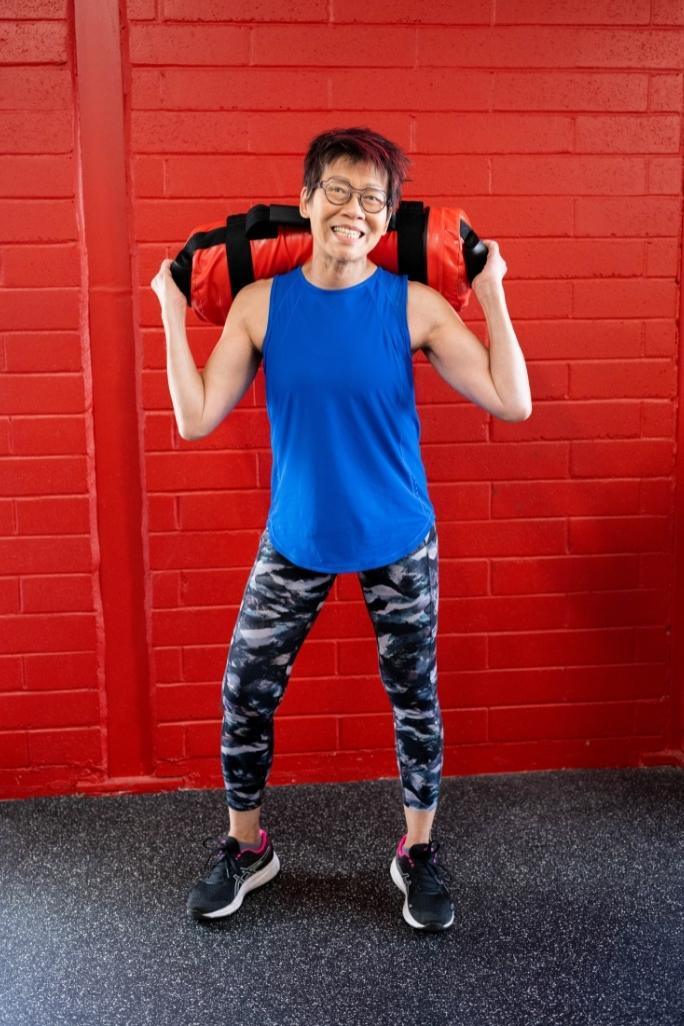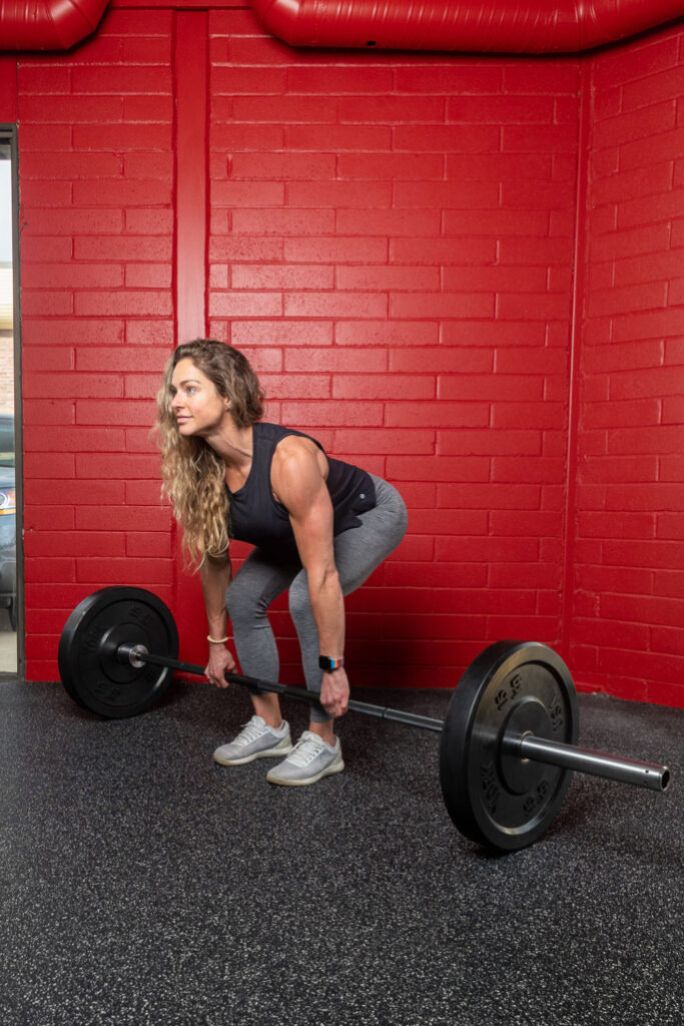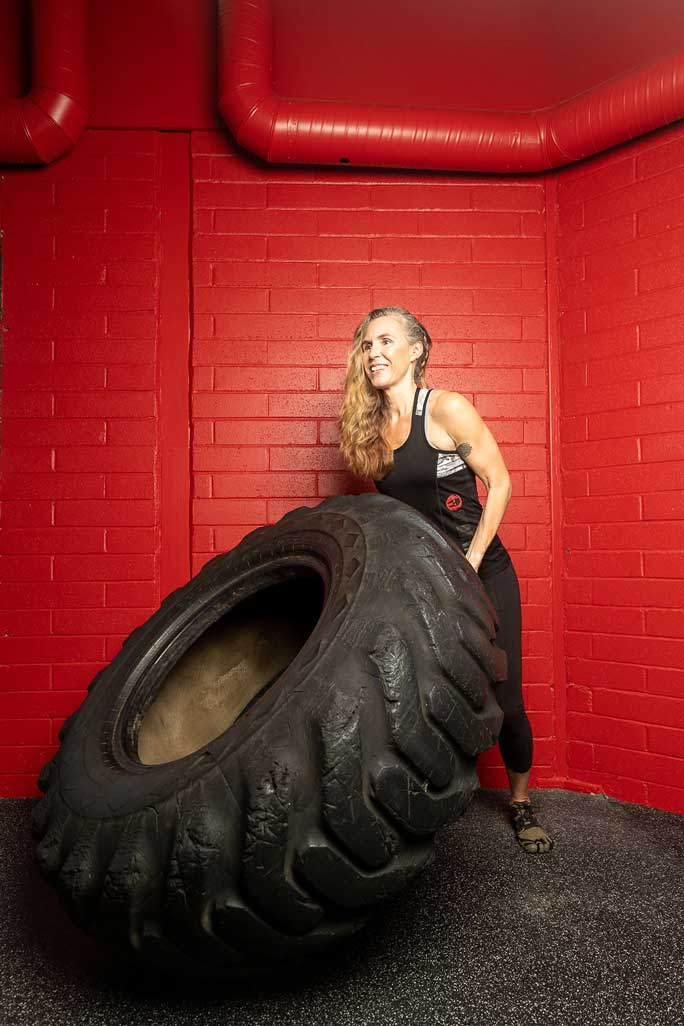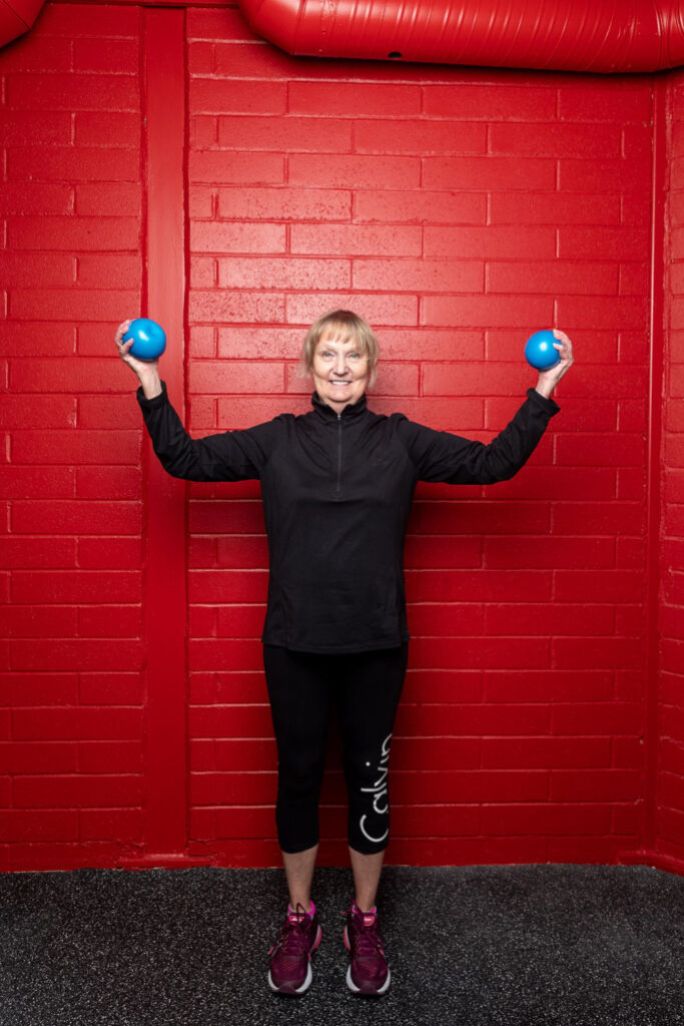 PILATES BURN
Strong movement starts from the inside out. There's no better feeling than going through the activity of daily living — at home, at work, or at play — and realizing your Pilates workouts help you move with ease and without pain. Regardless of what your "why" is, or  the #1 reason you put your best effort into every single class, the Pilates method helps you get there.
Pilates Burn is a powerful class with all movements helping to fire up your core first, with prime movers added in to develop your strength, power, mobility, and balance. We use a variety of props to better connect with the body's core muscles so you can train stronger. Guaranteed, your core will be talkin' to you during and after the workout!
View our class schedule to find your next Pilates Burn class.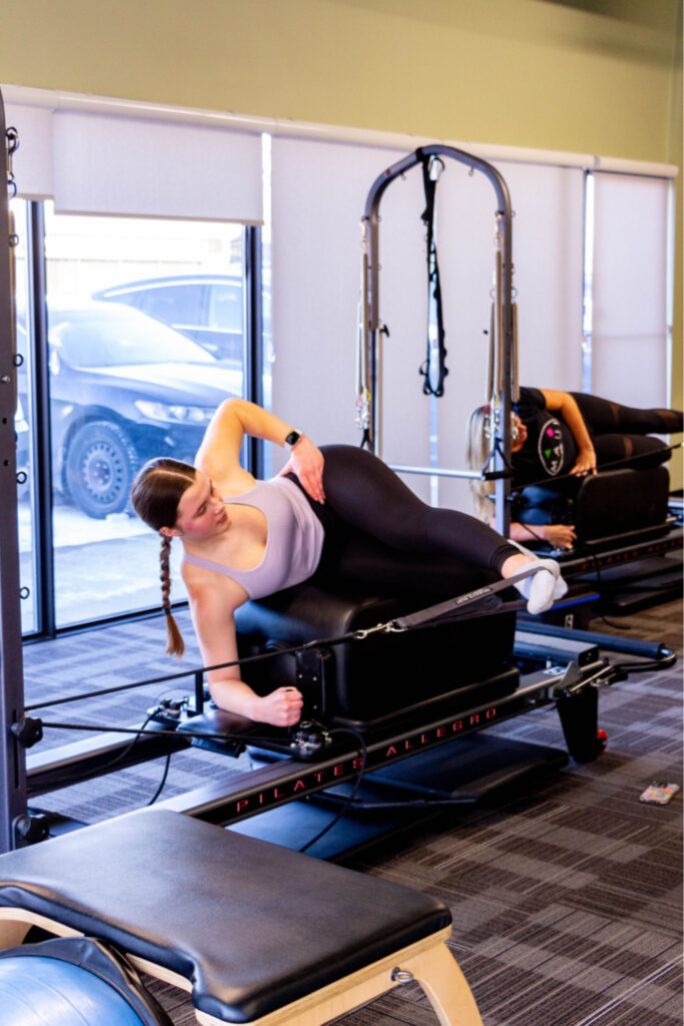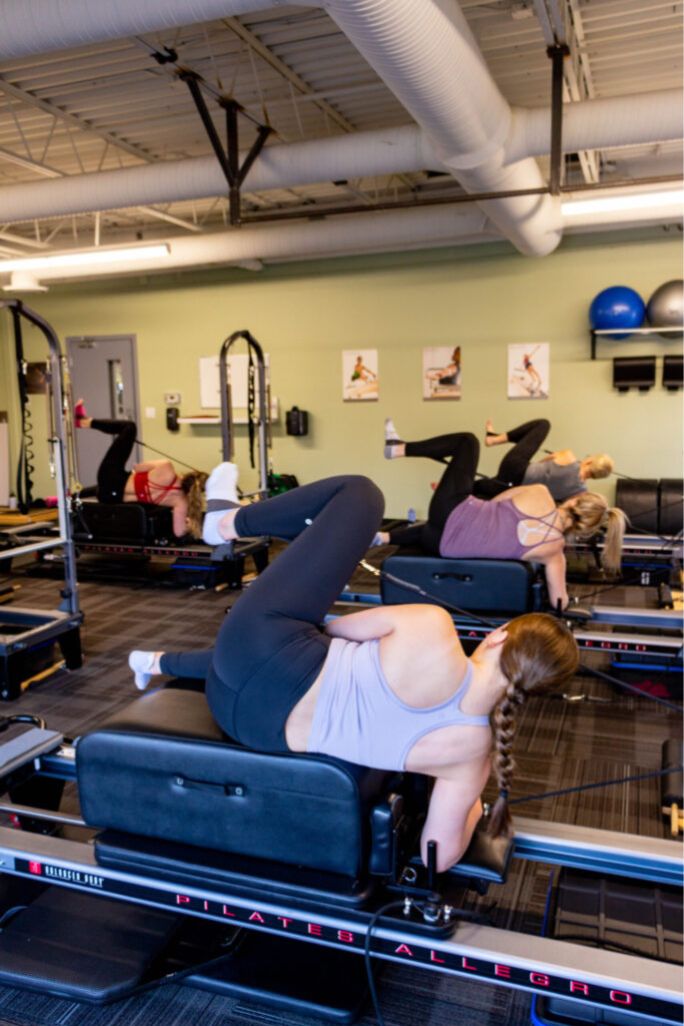 PILATES REFORMER CLASS
Combining Pilates with a reformer machine, you can target specific muscles, choose how challenging the exercises are, work with modifications and progressions, and still get the major benefits of traditional Pilates for your core, spine, and muscle tone. The reformer machine supports your body as you stretch and lengthen muscles and move in ways that are more difficult in a standing position. This is a must-try class with an enthusiastic leader who will expertly guide and direct anyone at any fitness level for the best workout possible.
WHAT IS A PILATES REFORMER
A Pilates reformer is an excellent tool for members who are looking to take their Pilates workouts to the next level. This innovative and gentle piece of equipment combines the principles of Pilates with the resistance of springs and ropes to provide a challenging, full-body workout. The reformer's adjustable platform allows you to work your muscles to the max in a low-impact environment, improving your balance, coordination, flexibility, and core strength in the process. With each exercise, you'll feel your muscles working and your body transforming, as you build a stronger, leaner, and more toned physique. Whether you're a seasoned fitness pro or just starting out, the Pilates reformer is the perfect tool to help you reach your goals and have fun while doing it!
BENEFITS OF USING A PILATES REFORMER
If you're not already intrigued enough to join a Pilates Reformer class at SVAC, here are a few more benefits that might seal the deal:
Adjustability: The Pilates Reformer can be easily adjusted to accommodate different fitness levels and abilities, making it suitable for both beginner and advanced users.
Increased flexibility and range of motion: Pilates Reformer classes can help increase flexibility and range of motion through exercises that require stretching and reaching.
Versatility: The Pilates Reformer can be used for a wide range of exercises that target various muscle groups, making it an ideal choice for a full-body workout.
Pain relief: The Pilates Reformer can help alleviate pain and discomfort in the back, neck, and joints by strengthening the muscles that support these areas.
Mental focus and relaxation: The controlled, mindful movements of Pilates Reformer exercises can help improve mental focus and promote relaxation, reducing stress and tension in the body.
PRIVATE PILATES SESSIONS
You deserve special attention! For a more individualized and in-depth experience, we also have private training available for one-on-one or small groups of 2 to 4 people. Check in at our front desk for details!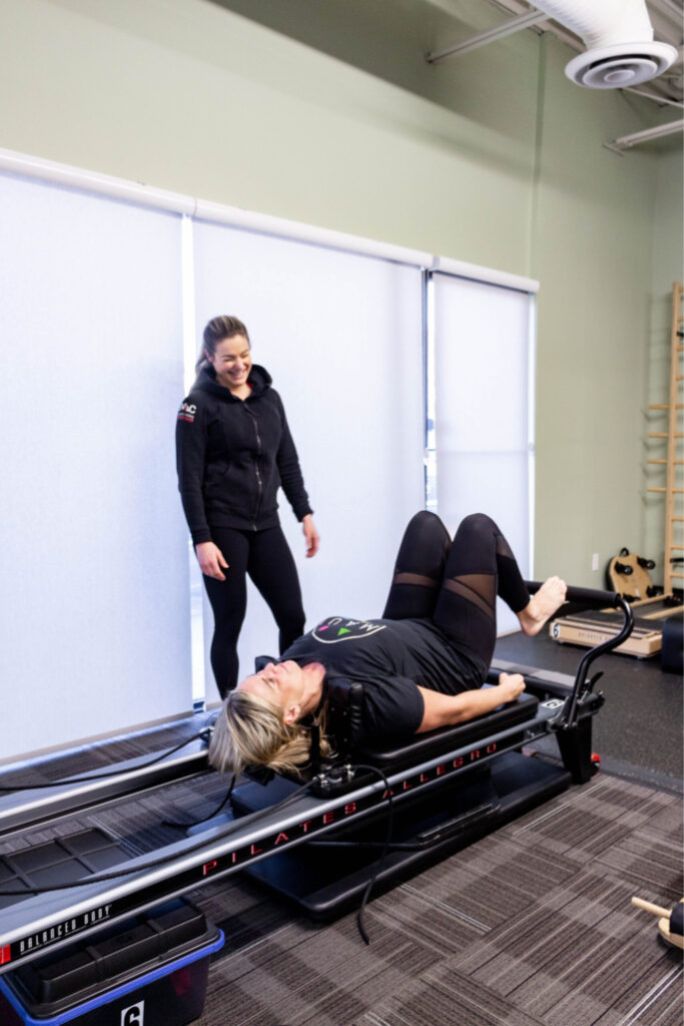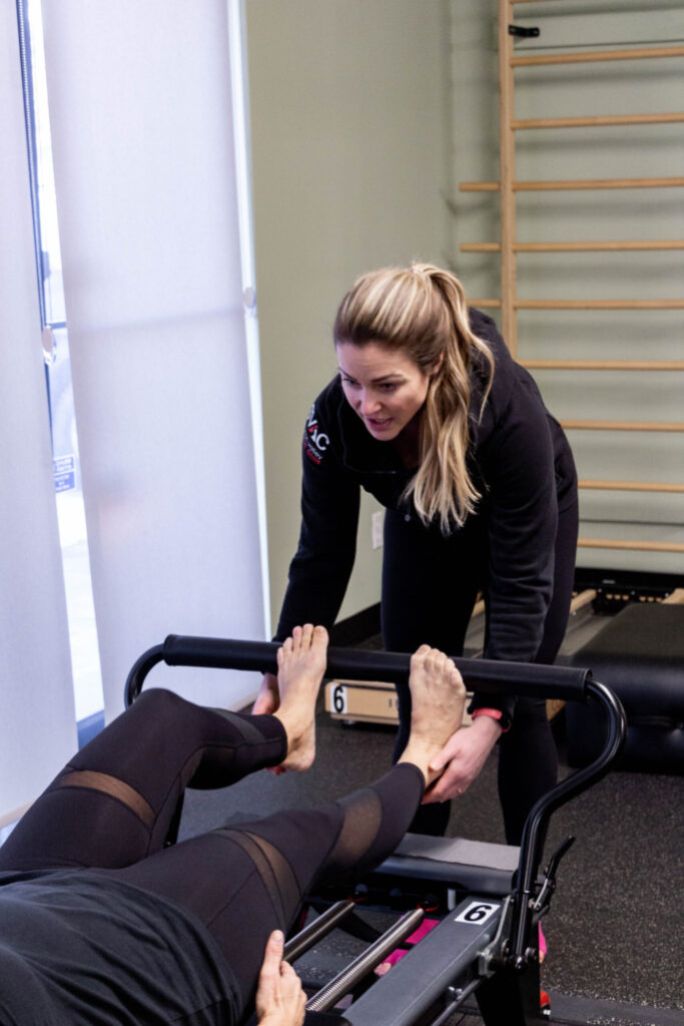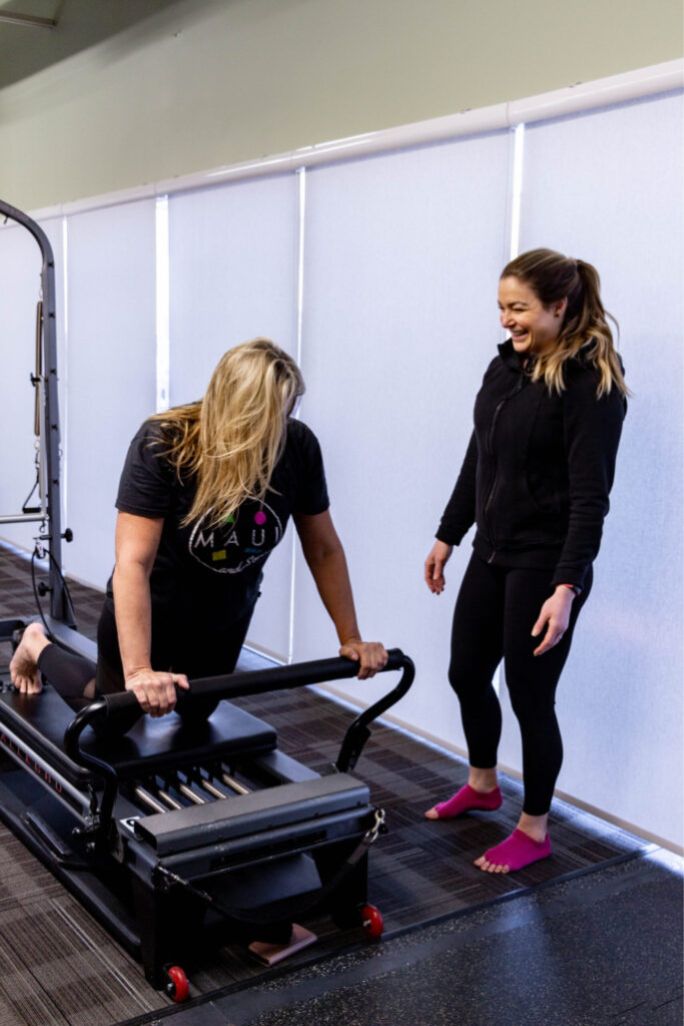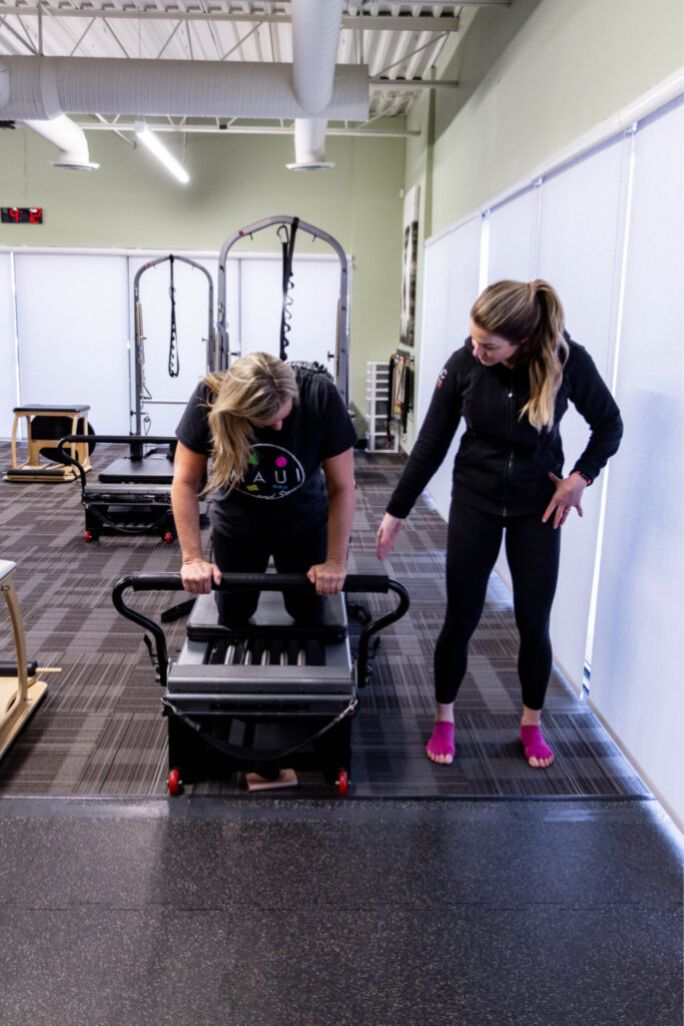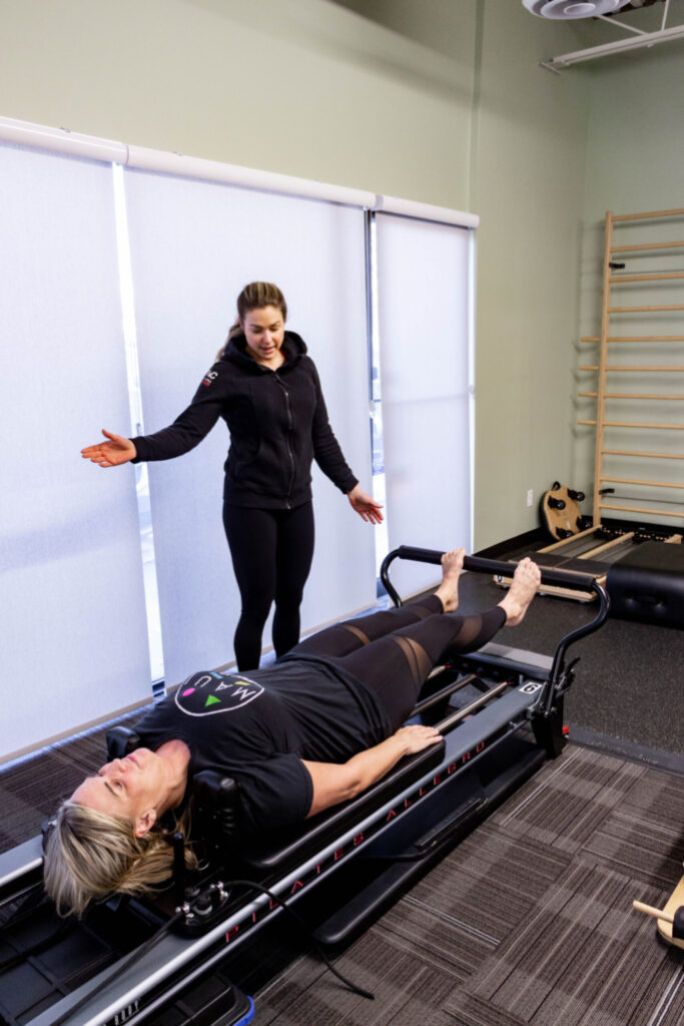 WELCOME TO OUR UPDATED PILATES STUDIO
Our Pilates classes are more popular than ever. In addition to adding extra classes to keep up with the demand, we've revamped our Pilates studio and it is sweet! Our newly renovated 1400 sq. ft. "Pilates Only" Studio is comfortable, stylish, and clean and contains all the necessary equipment for your Pilates needs. From Reformers, spine boards, and exercise balls right down to a new, more tranquil studio color, we have thought of everything to maximize your Pilates experience.