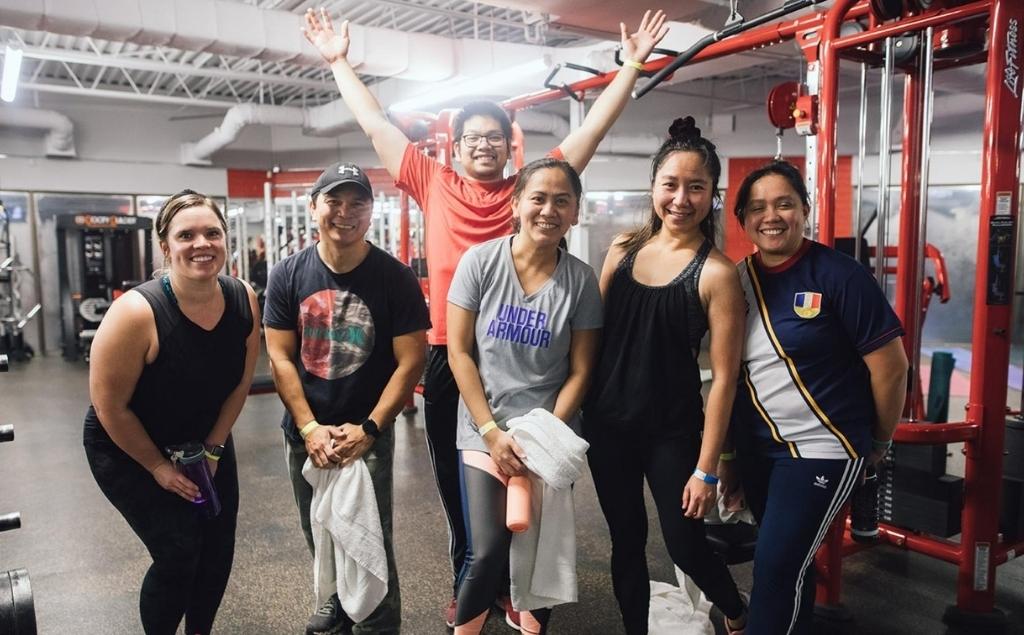 Sturgeon Valley Athletic Club (SVAC) is the place to find endless fitness opportunities and workout classes in St. Albert. We are committed to bringing you certified personal trainers and supportive fitness professionals to encourage and cheer you on every step of the way. Our goal is to help you develop a fun, positive and healthy relationship with fitness. The SVAC team is here to help you start your fitness journey and begin crushing your goals. There is something for everyone here at SVAC.
FITNESS CLASSES
Do you love group fitness classes? We've got you covered. SVAC's 'All-Access' membership includes access to a variety of group workout classes every day. SVAC offers both in person, online and outdoor fitness classes in St. Albert. With an 'All-Access' membership at SVAC, you also have access to our state-of-the-art gym floor, cutting edge fitness tracking technologies, luxury amenities and supportive community.
CLASS SCHEDULE
We are proud to offer our members a diverse selection of group exercise classes for a variety of fitness levels. The class schedule is updated every month with fun and exciting new programs led by our certified Fit Pros. You are guaranteed to find the perfect class for you!
SVAC offers Yoga, Pilates, Boxing, HIIT Training, Indoor and Outdoor Spin Classes and so much more! Access the full SVAC class schedule online or on the SVAC app.
GYM MEMBERSHIP
The SVAC 'Gym Access' membership is great for those who want to use the latest and best cardio and strength equipment to sweat it out on the gym floor. The 'Gym Access' membership provides you access to our state-of-the-art gym floor, luxury amenities and member's lounge.
SVAC's spacious 20,000 sq. ft fitness center ensures that you'll never be stuck waiting for a machine or feel cramped on the gym floor. Looking for a good cardio workout? SVAC's huge selection of treadmills, bikes, ellipticals, rowing machines and StairMasters will keep you moving. We are continually adding and upgrading our equipment to best serve our members and eliminate wait times. Check out our brand new Olympic Weightlifting platform on our gym floor!
SVAC's certified personal trainers are available to help you go the extra mile. With meal prep services and nutritious snacks on site, you'll be hitting your fitness goals in no time!
Learn more about our membership offerings.
JOIN THE SVAC COMMUNITY
Sturgeon Valley Athletic Club opened in St. Albert in 1996. We're dedicated to serving our community by creating a welcoming and positive fitness environment over 25 years in the making. We are constantly creating new ways to make fitness fun by hosting events and activities celebrating our members.
Members are welcome to join us in the SVAC Lounge on Friday evenings for Customer Appreciation Night. Come down for refreshments, snacks and music.
HEALTHY MEAL PREP
Just Bite Me Meals and Mode Juicery are now located in the SVAC member's lounge. They offer members and non-members nutritious and delicious meal prep, snacks, juices and smoothies every day from 6:00 am to 6:00 pm.
It's All Here at Sturgeon Valley Athletic Club. Become a member today.