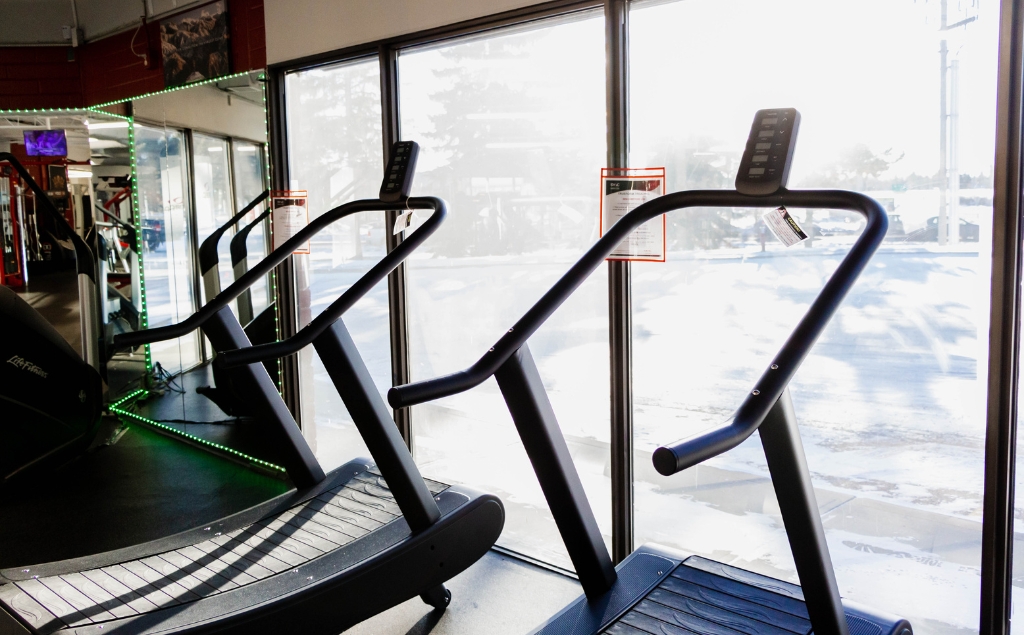 Have you seen the Trueform treadmills on the gym floor but you're not sure how to use them? Or are you interested in knowing the difference between it and a regular treadmill? No worries! We've got you covered.
TRUEFORM TREADMILLS AT SVAC
If you're an avid runner, you know that the winter time can definitely put a damper on your runs. Cold weather and icy sidewalks can prevent you from getting outside as much as you'd like to. And running on a treadmill is just not quite the same. 
A curved treadmill, like the Trueform on the SVAC gym floor, is designed to replicate the natural movement your body goes through when running outside. The Trueform is propelled by your own body, meaning you set the speed and pace which makes it the perfect addition for your next HIIT workout (High Intensity Interval Training).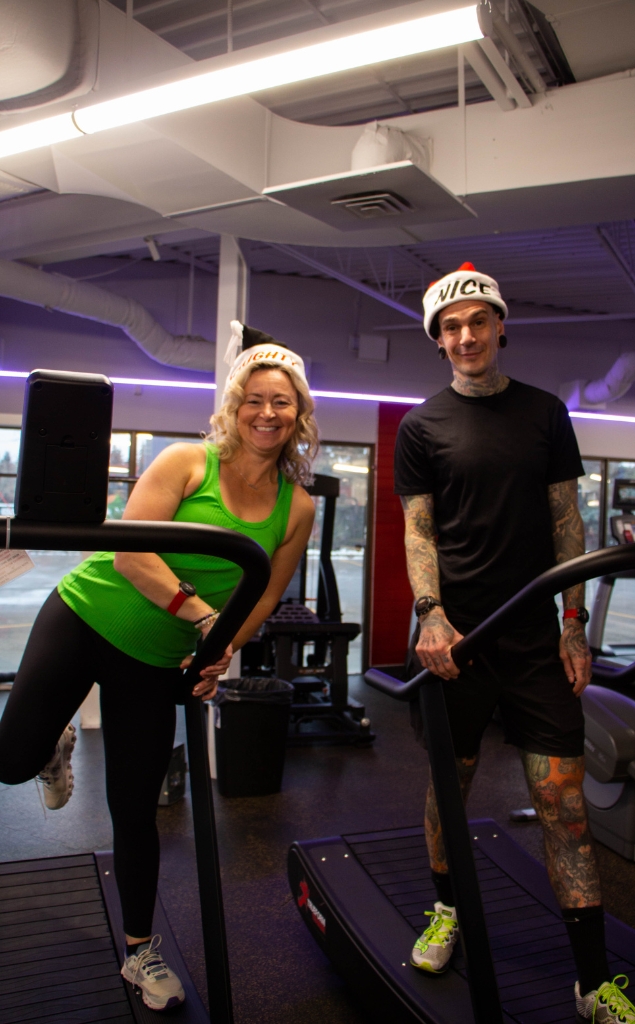 WHAT ARE THE BENEFITS?
You set the pace: The Trueform treadmill is perfect for self-pacing. Since it is self propelled by you, you set the pace which allows you to tailor your cardio workout to perfectly fit your body and fitness level.
Better for your joints: Due to the curved shape of the Trueform, the belt better absorbs your movement which is less harmful to your joints and connective tissue.
Boost your endurance: The energy and effort you put into propelling the belt will boost your heart rate, no matter the pace you set. Using this equipment for training for a specific distance will help you set a Personal Best Record. 
Better form: Since the Trueform mimics a natural stride, they tend to encourage a more upright proper running position and the curved shape of the belt allows you to use the ball of your foot to propel yourself forward. This uses your body's core strength and improves posture.  And with less strain on your joints, you'll be able to keep proper form for longer. 
Use more muscle groups: Because of the curved shape of the belt, there is more emphasis on your leg muscles and they are also activated for longer periods. This will help you become a better and stronger runner! Back to that PB in point 3.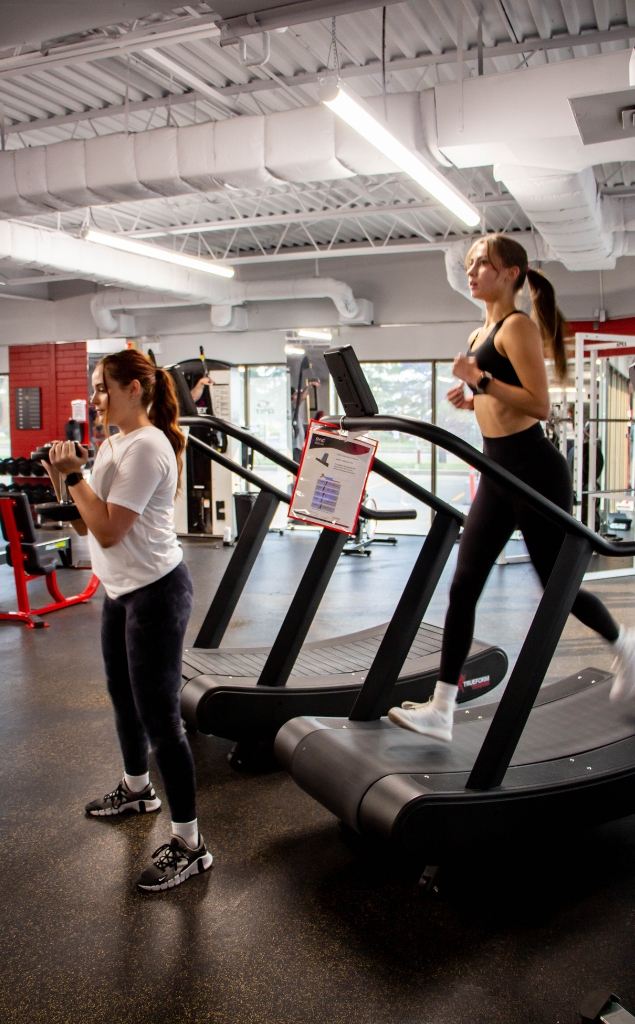 HOW TO INCORPORATE TRUEFORM INTO YOUR WORKOUT?
The Trueform is a great addition to your next HIIT workout. We love pairing a sprint workout on the Trueform with a weighted lower body movement. Your legs will surely be feeling the burn.
Check out our Partner Workout Blog, to find a great HIIT partner workout that includes the Trueform.
The Trueform can also be used for:
Sprint training
Speed drills
Alternative to Outdoor Running
Timed Training
WHAT ARE THE CONS?
Nothing truly replaces the feeling of running outside and while the Trueform does a better job at replicating your stride and form from when you run outdoors, it's still not quite the same as the real deal. 
RUNNING CLUB
Looking to keep running outside throughout the winter season? SVAC has a run club with Fit Pro Warren Footz. Run Club is an inclusive running group that continues to run even through the cold, well unless it's -35. All fitness levels are supported! Our running group does loop backs and social stops to ensure everyone feels supported in a great run. 
Join us on Sundays at 8:30am and Tuesdays at 6:00pm.