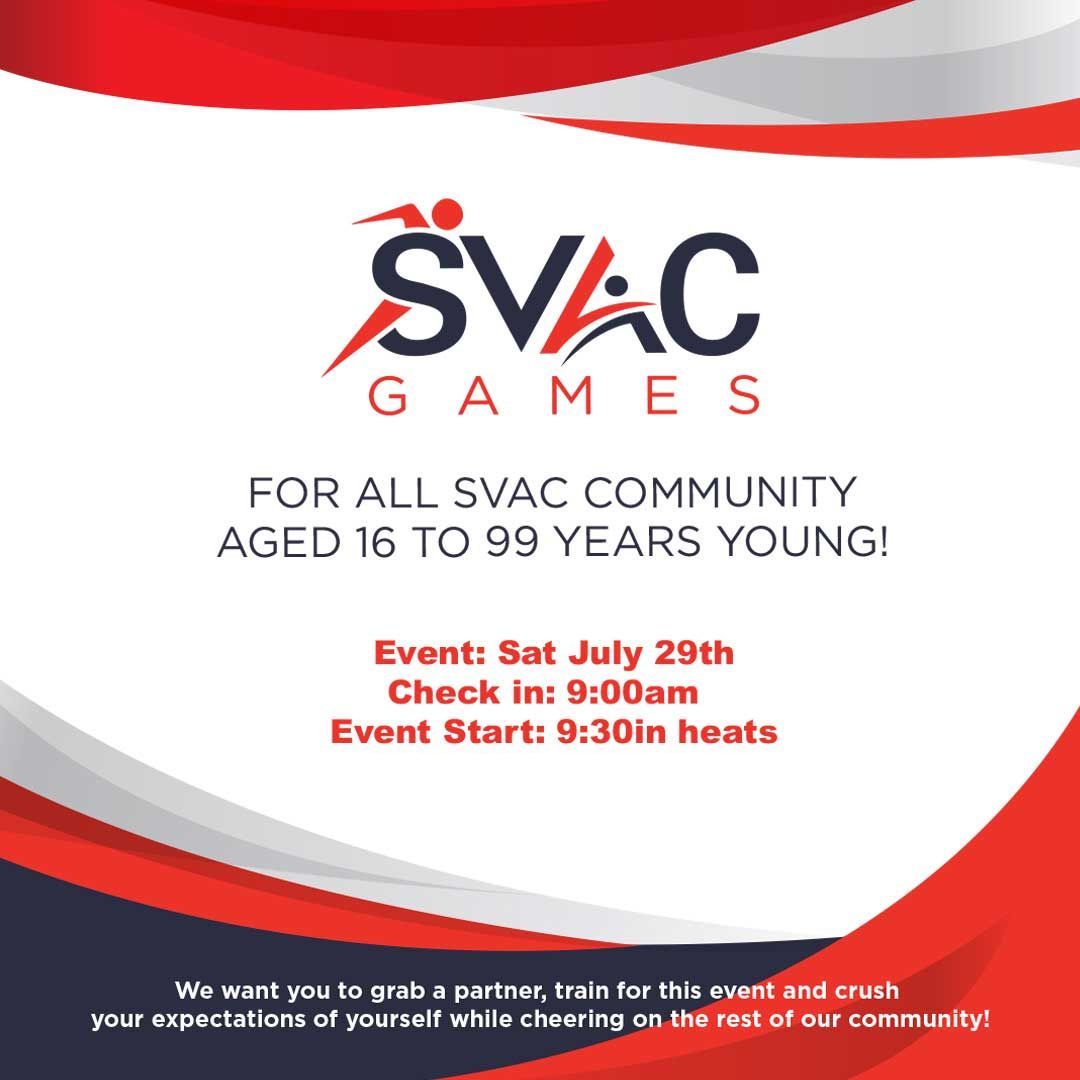 Get inspired, grow, and connect with your SVAC Fitness Family!
Prepare to compete in the ultimate challenge with our SVAC Games class! Train for success in these 3 full body disciplines:
🔥 Row & Row
🔥 Flip It & Toss It
🔥 Trophy Test
Join us today for a free sign-up! We are partnering with the Matt Cook Foundation to support children battling cancer in memory of Layla Hood.
Let's come together and "Live Like Layla" as we stand by our beloved member and FitPro Clare Hood and her family. We are a fitness family, and your participation helps make a difference.
Donate to the Matt Cook Foundation. Sign up deadline is July 14th!
GYM HOURS
Mon: 5am – 9pm
Tue: 5am – 9pm
Wed: 5am – 11pm
Thur: 5am – 11pm
Fri: 5am – 9pm
Sat – Sun: 7am – 5pm